Room dividers can change the design of the interior thoroughly. Many factors can lead you to change your room's look, such as its appearance, acoustic properties, or the desire for privacy.
Huge, open space can make it more challenging to work because of too many people around, with the loud noises distracting people from their job. However, decreased productivity is not the only issue that could prove problematic. Employees can feel stressed, which could lead to headaches and damage their overall well-being.
One of the popular ways to solve this issue is by using equipment, like the one offered by Portable Partitions that could be used to divide space and increase peoples' privacy. At the same time, it is also soundproof, and as such it increases the comfort of anyone who wants to focus.
However, the office isn't the only place where they might be useful. Gyms, schools, restaurants, and your home could benefit from the advantages of room dividers. Below we have listed examples of how portable partitions could make your life easier.
Office
Open space in the office makes people more like a part of the team, and they can also talk with each other whenever they want.
But those interactions are often pointless and distracting from work. According to Harvard Business School studies from 2018, "open offices reduce face-to-face interaction by about 70% and increase email and messaging by roughly 50%, shattering the notion that they make workers collaborative."
Open offices can be harmful because of loud, noisy phone calls and constant interruption. The simplest and most effective solution is to install portable partitions. It should make the workspace more friendly and increase the employee's productivity, allowing them to focus on their tasks more easily.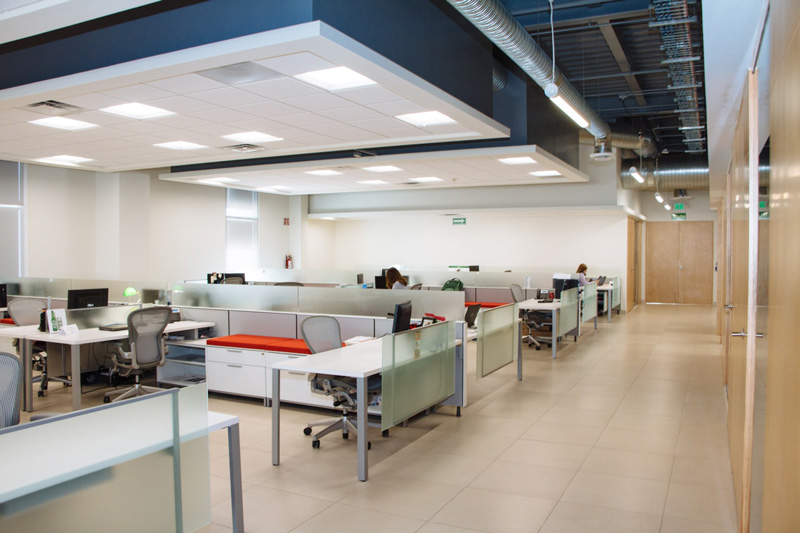 School
It may be hard to imagine room dividers in school as there are already numerous classrooms – so why should we consider dividing the space even further?
Kids are likely to get distracted from learning because of almost anything in the environment that looks even remotely interesting, be it a painting or a toy. It's hard to manage them, but it doesn't mean that it's impossible.
You could separate the playroom from the classroom. Posters on a room divider with valuable information will improve their productivity and help them acquire knowledge.
It could be a poster with figures for math class or essential vocabulary and grammar for the language class. It will help them remember those things, and they won't even be aware that they are learning!
Sport
A healthy lifestyle is essential if you want to live a long and happy life. What about a healthy mind?
Some individuals might feel under pressure during work out. Too many people around can make you feel stressed, and it wouldn't be an ideal scenario, especially if you are lifting heavy weights. Because of that, many people choose to exercise in their home, not to feel anxious.
A great way to divide spacious gyms is to put the same type of equipment (like cardio equipment or dumbbells) into a single room. It doesn't have to be separated by a wall – an acoustic privacy screen could work as well to make people feel more comfortable.
Exercising helps to maintain a good body and mental fitness. Working out at home can't provide the same results as the gym equipment. A portable partition could help those people stay healthy and let them enjoy their training with peace of mind!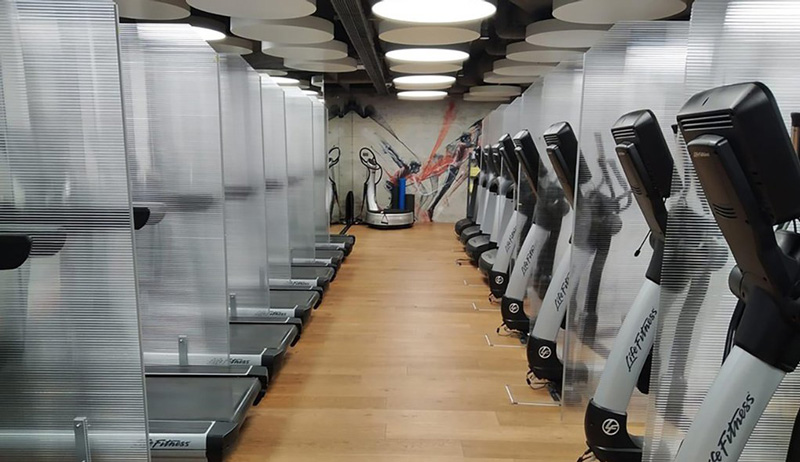 Restaurant
Eating in front of other people can be difficult for some individuals. They can feel judged by the way they eat, what they eat, and how much they eat.
Portable room dividers can solve this problem and let people with anxiety enjoy the meal in their favorite restaurant.
A mix of smells of various spices could hurt your business. People want to focus on their dish, not everything around. That is why you should separate the kitchen from the dining area and the peoples' tables.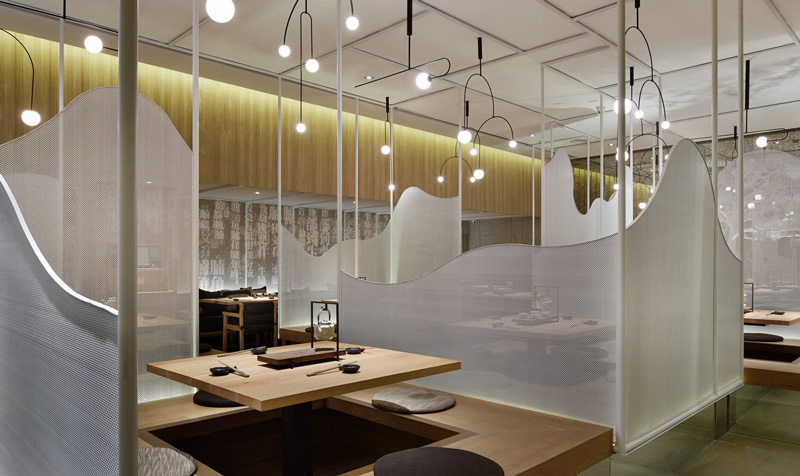 Home
A home is a place when everyone should feel safe, comfortable, and relaxed.
Open space in a home can make, for one, a perfect interior, with a spacious room that looks larger than it is. However, it can be frustrating for others – how to decorate it or eliminate kitchen smells in the living room.
There are a lot of room divider ideas that will separate different areas of your home and boost its storage potential. Why should you consider using portable partitions?
Create your workplace without any disturbances.
Divide the kitchen from the rest of the house and prevent the smells from getting everywhere.
Give your kids their playroom.
Make your bedroom more private – hang curtains around your bed, to keep more warmth for better sleep quality and stunning design.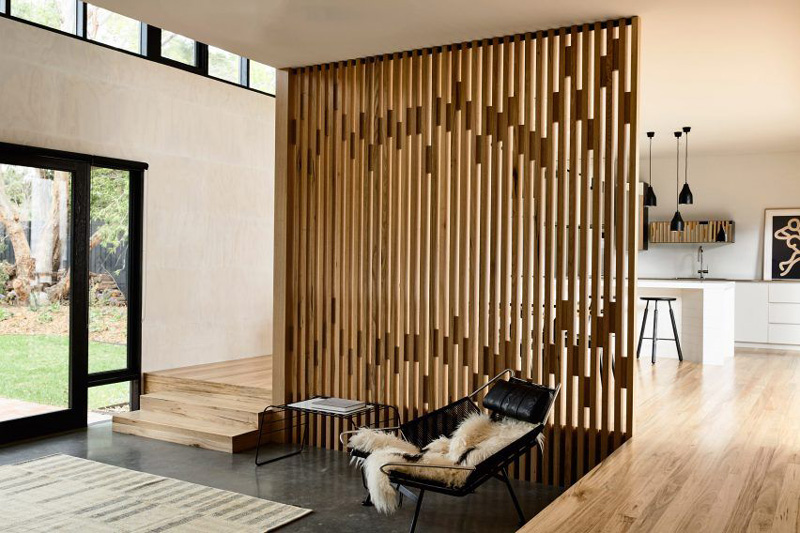 In Short
Everyone has a different taste in design. Some like open spaces, whereas others prefer to stay in smaller rooms to feel more comfortable and efficient.
Portable partitions can help you divide your space without a lot of effort. You can change the look every time because they are also moveable. Choose between various kinds of styles that will suit you.
Room dividers are easy to manage and provide you productivity, privacy, and comfort.
Do a favor for your employees, students, customers, yourself, and design your interior with room dividers!