There's plenty of sunshine to enjoy when you live in Las Vegas, and what better place to enjoy it than sitting on your patio, the perfect spot to relax with a coffee, or to entertain friends and family when they visit. The only negative is that sitting in the direct sun is uncomfortable after a while, as well as being bad for your skin of course.
To get the most out of your patio you really need a cover to provide shade, and there are plenty of Las Vegas-based patio cover installation businesses around you can choose between. Before you start calling around take a look at our list of 5 qualities to look for in a company, this will help you narrow your search, saving you time and help you find the perfect people to do the job.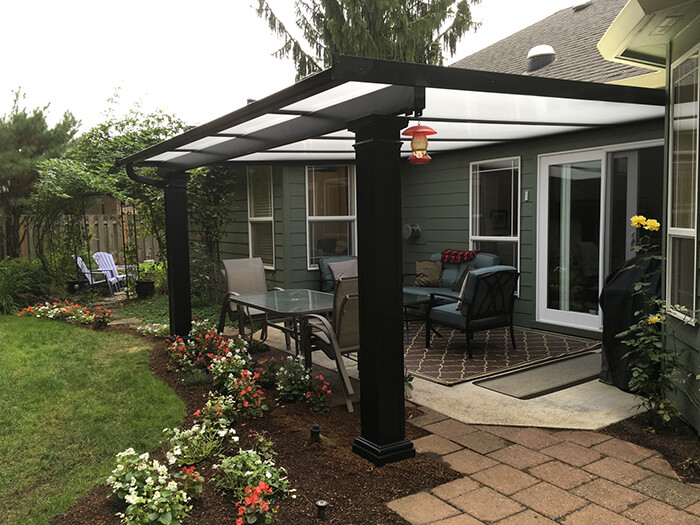 Quality #1 Free quotes are standard
It's good practice to ask for a no-obligation free quote before seriously considering any kind of work on your home, but it is wise to note the attitude of the person you deal with. This is the crucial point where you have to decide if you trust someone, so award them bonus points for really listening to what you are looking for, and covering all options without a hard up-sell.
Quality #2 A decent range of material and design choices are offered
Patio covers are generally made from wood, vinyl or metal, but there are other options too, such as those made from aluminium but fashioned to look like wood, (which means the cover will last for a long time). The designs differ too – with some being solid, others in a lattice design, and others are a mixture of the two. You can also opt for an insulated patio cover too if that appeals.
For those living in Nevada that are looking to do up their patio, use City Seamless – Las Vegas.
Quality #3 A professional attitude
You should expect polite staff from the first call you make, responses to email enquiries within a reasonable time, and anyone quoting to look and act in a professional way. If a patio cover installation company is sloppy in one aspect of their business it suggests they may be less than 100% in others.
Quality #4 Good reviews
There are dozens of places around the internet where you can find reviews on a company you have added to your shortlist. It's worth looking for several sources to avoid being influenced by those which have been handpicked for their positivity, or are unfairly negative. It's easy to do, just add the 'name of the company reviews] and see what comes up. You can also check the official Facebook, and other social media platforms they use.
Quality #5 A useful warranty
Some companies offer a ten-year warranty, others guarantee their patio cover for life; but as important as the length is what it actually covers. A good company will be upfront about say, whether labor and materials are both free should repairs be needed, and explain any terms and conditions attached.