We all have different needs when it comes to our furniture. Some of us need something more traditional, while others want something more modern and contemporary. Bean bag chairs provide an excellent middle ground with their unique design and comfort.
A bean bag chair is a type of furniture that is made from a large, round bag filled with polystyrene beads or beans. The beads or beans are then sewn shut, and the opening of the bag is closed with an elastic cord or drawstring. Bean bags can be made from different materials such as cotton, vinyl, canvas, faux fur, and leather.
Why People Love Bean Bag Chairs
The bean bag chair is a popular choice because it provides the best level of comfort for your body. It often considered being one of the best chairs because it gives excellent support to your back and posture while you are sitting. The chair also allows you to change the position of your body whenever you want without feeling any discomfort.
People love bean bag chairs because they are so easy on the body. Unlike traditional chairs, bean bags don't put pressure on your back or spine. It's because your weight is distributed evenly across the chair instead of being concentrated on one area of your body, like in a traditional chair with a backrest.
The first bean bag chair was invented by the company Sacco in 1968. Today, there are many different bean bags on the market, but they all have one thing in common: they're all made as comfortable as possible.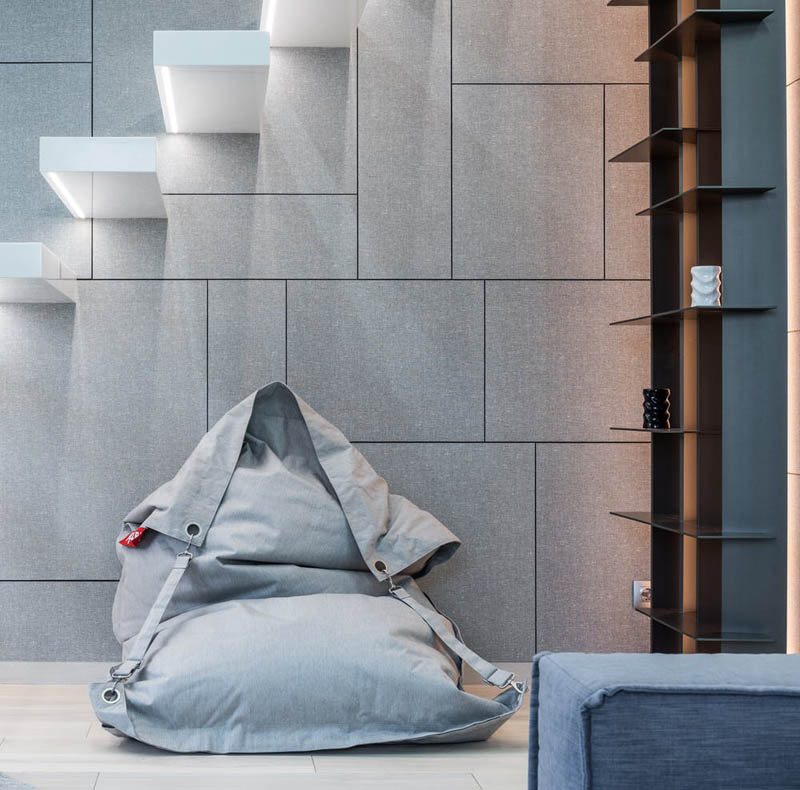 Different Styles of Bean Bag Chairs and the Benefits of Each
Bean bag chairs come in many different styles and shapes with their benefits. An essential factor in finding out what type of bean bag chair to buy is its shape because it will determine how it will be used, where it should be placed, and how much space it takes up.
The perfect way to choose this furniture piece for your specific room is to check the 3D model from a 3D rendered furniture collection. That way you can see in detail what this chair looks like and whether it suits you.
The first type of bean bag chair is the large bean bag chair. This type is usually used by adults looking for a more traditional size that will not be too big for their space. The second type is the kids' bean bag chairs which are smaller in size and have a more fun design. These chairs are perfect for children's rooms or playrooms where they can lounge around with friends.
Benefits of a large bean bag chair:
Comfort: A larger size means more space for your body, allowing you to stretch out and relax.
Durability: The larger size also means that the fabric is thicker and more durable.
Versatility: You can use a large bean bag chair anywhere from your living room to your bedroom – they're perfect for any environment.
These chairs are perfect for those who want to lounge around the house or watch TV from a distance. These chairs are also great for kids because they can lay down on them and have plenty of room to move around or play games on their tablets. The downside of these chairs is that they take up a lot of space, so this might not be the best option for you if you have a small living room.
Benefits of a kids' bean bag chair:
Price: Kids' chairs are often cheaper than adult-sized chairs due to their smaller size and lower demand.
Style: Kids' bean bags often come in fun colors and designs that make them stand out from the crowd.
The kids' bean bag chairs are perfect for kids because they're soft and comfortable, but they're also easy to move around and store. They're also a lot cheaper than other options, making them a perfect choice if you have a tight budget.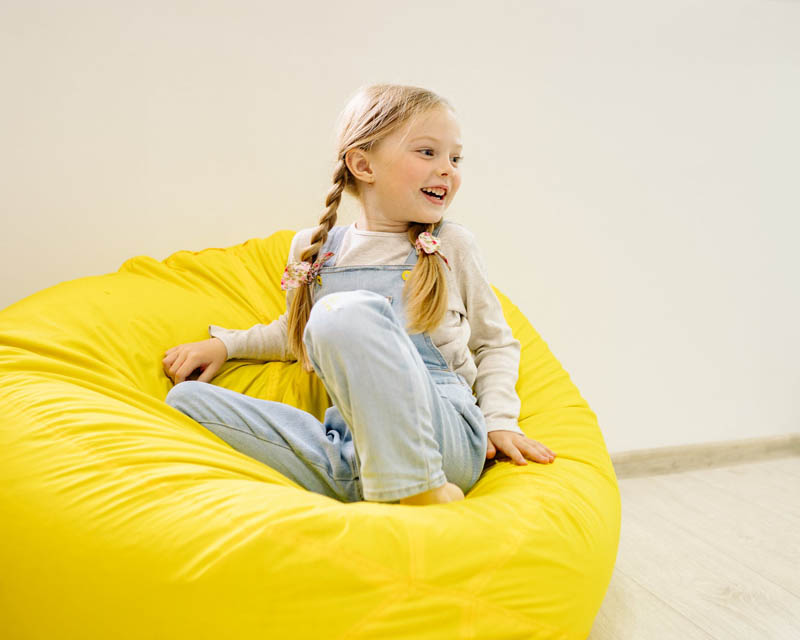 What Kinds of Furniture Would Look Great with a Bean Bag Chair?
A bean bag chair is an excellent addition to your home. It can be used in many different rooms – the living room, the bedroom, or even the office. But what kind of furniture would look best with it? There are many options, but here are some of our favorites.
The best furniture with a bean bag chair is the one that matches your room's theme. For example, if you have an elegant and classy living room, you should go for something like an antique white chair or sofa with a dark brown or black coffee table. If your living room has more of a modern feel to it, then you should go for something more contemporary, like an all-white couch with clean lines and sleek furniture pieces.
A sofa is a great option for your living room or bedroom if you want to combine comfort with style. A couch will provide you with ample seating space while also adding extra comfort for lounging around on the bean bag chair.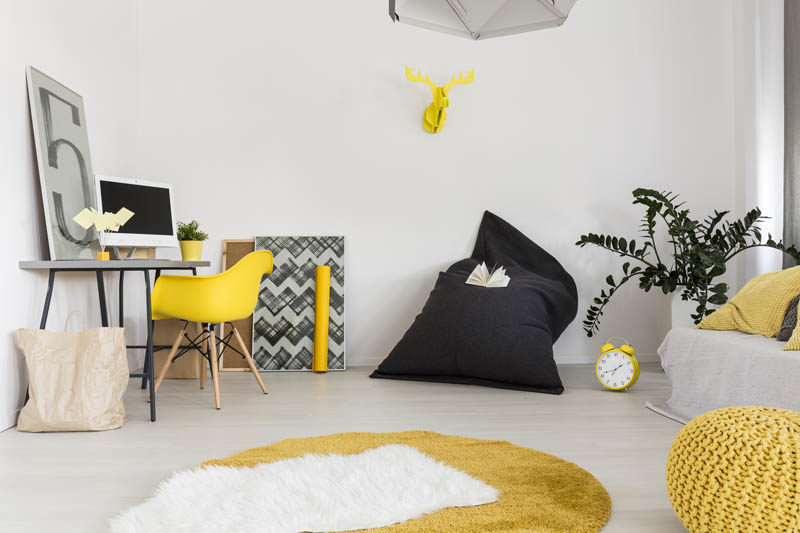 A coffee table is perfect for any room that already has a lot of furniture and has plenty of space to spare. Wanna work on your laptop while sitting on the couch? Get a coffee table, and it'll provide you with an extra surface to work on and will also be a great spot for putting up your feet while sitting in the living room.
How to Pick the Best Bean Bag Chair Material
Bean bag chairs are a great way to relax, especially when it comes to lounging on the couch. However, many different types of fabric and leather can be used for bean bags.
Here are some tips on what type of material you should look for in your next bean bag chair purchase:
Fabric: Fabric is often cheaper than leather or cotton, but it can be harder to clean. It is also more likely to rip or tear over time.
Leather: Leather is more expensive than fabric, but it lasts longer and is easier to clean. The downside is that it's not as soft as fabrics and may not feel as comfortable when you first sit down on it.
Cotton: Cotton provides an affordable option for making a beanbag chair, but it is not as durable or comfortable as other options available.
One of the most critical considerations in picking the right bean bag chair is the material it's made of. Fabric is a popular choice because it's lightweight and easy to clean, but some people prefer leather for its durability and style. Outdoor bean bag chairs are made with durable materials, such as leather, so they can stand up to anything Mother Nature throws at them.
Cotton has a soft, cozy feel that can be great for lounging around on cold winter days, but it may not stand up well to spills or other accidents.
You should always go with the type of fabric that you feel most comfortable with. If you have pets, leather is a good option because it is stain-resistant and easy to clean. On the other hand, if you live in an area where the weather is hot and humid, then cotton may be better because it can absorb moisture better than other materials.