As a parent, I often find myself taking my children to various playgrounds in the city. While these spaces provide a chance for kids to burn off energy and have some fun, I can't help but notice that many playgrounds are quite plain and unexciting. They often lack that spark of creativity and visual appeal that can truly capture a child's imagination.
However, I've come across some amazing themed playgrounds that completely change the game. One time, I took my son to a pirate-themed playground, and it was an absolute blast! Not only did it offer a great place for kids to play, but it was also a visual delight for me as a parent. Seeing my little one immersed in a world of pirates and adventure brought so much joy to my heart.
It got me thinking: why don't we have more of these extraordinary playgrounds? And it turns out, I'm not the only one with this idea. Emilio Alarcón, a creative based in Madrid, has taken the concept of themed playgrounds to a whole new level with his project called "Evocative Playgrounds."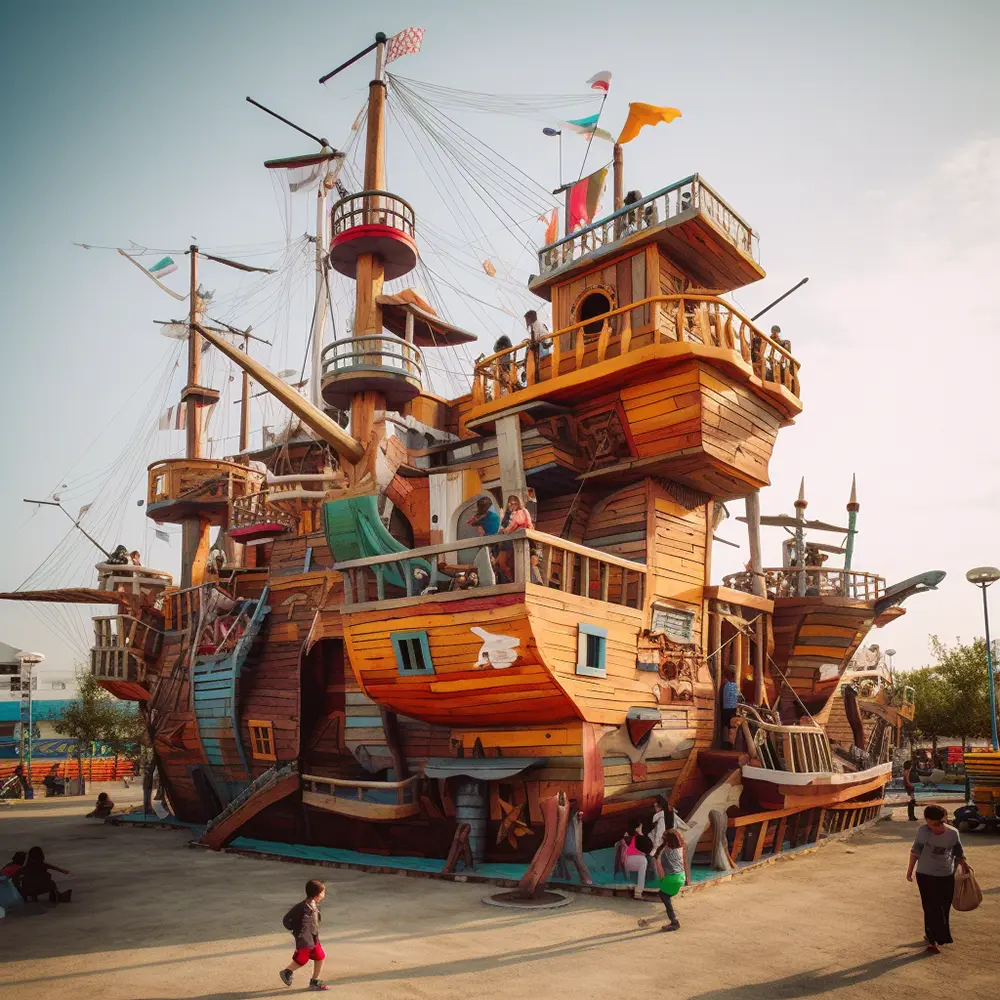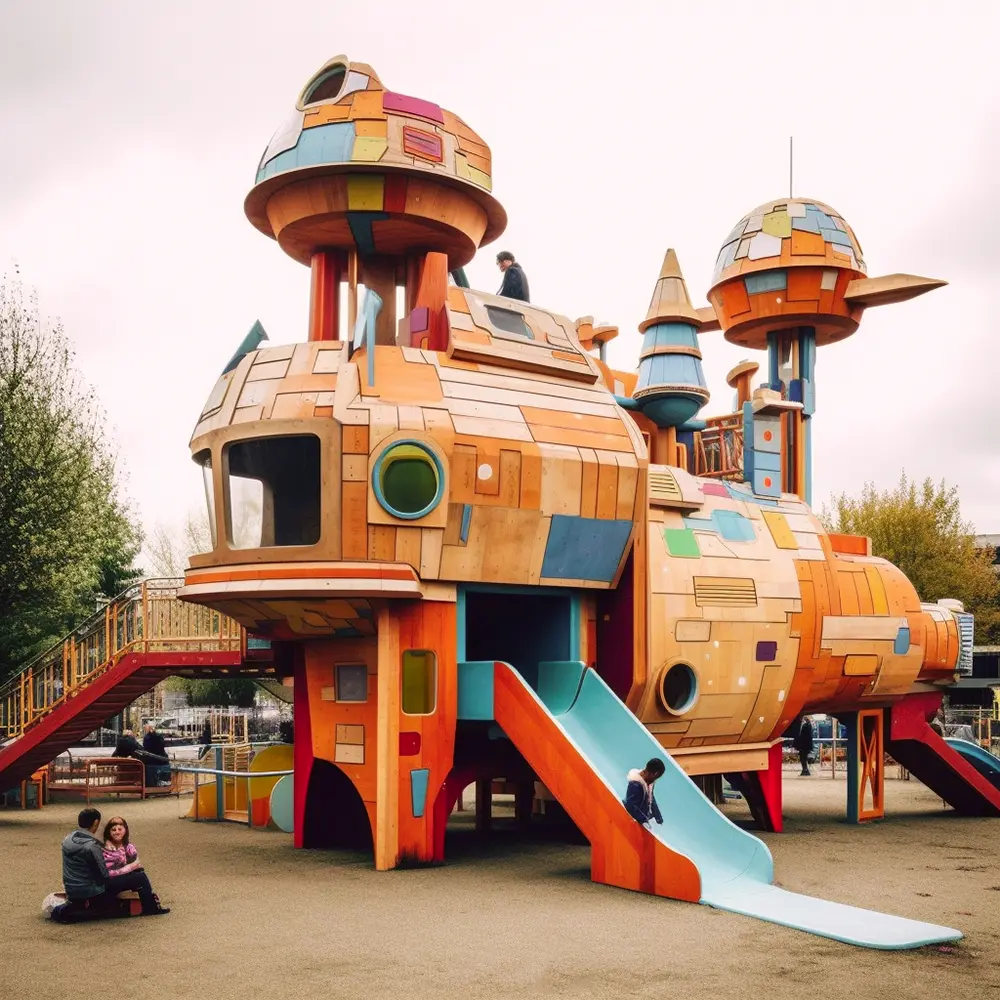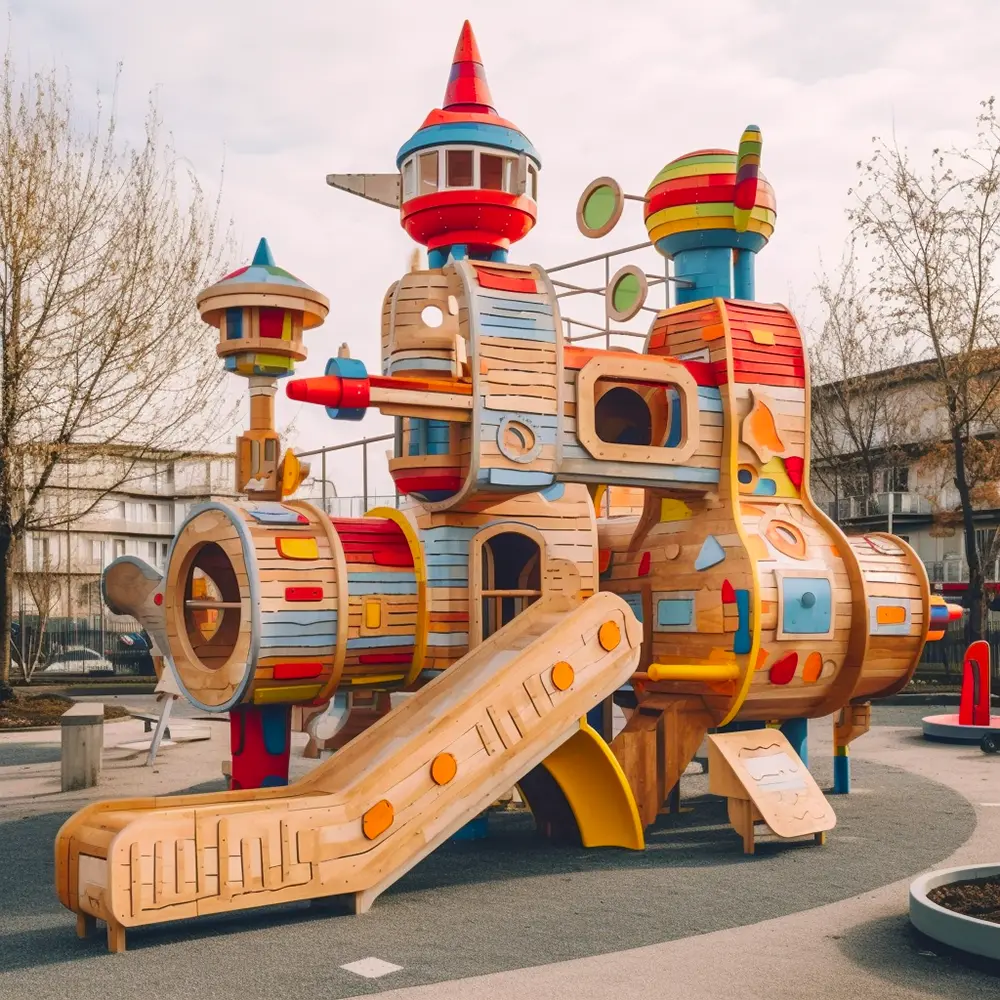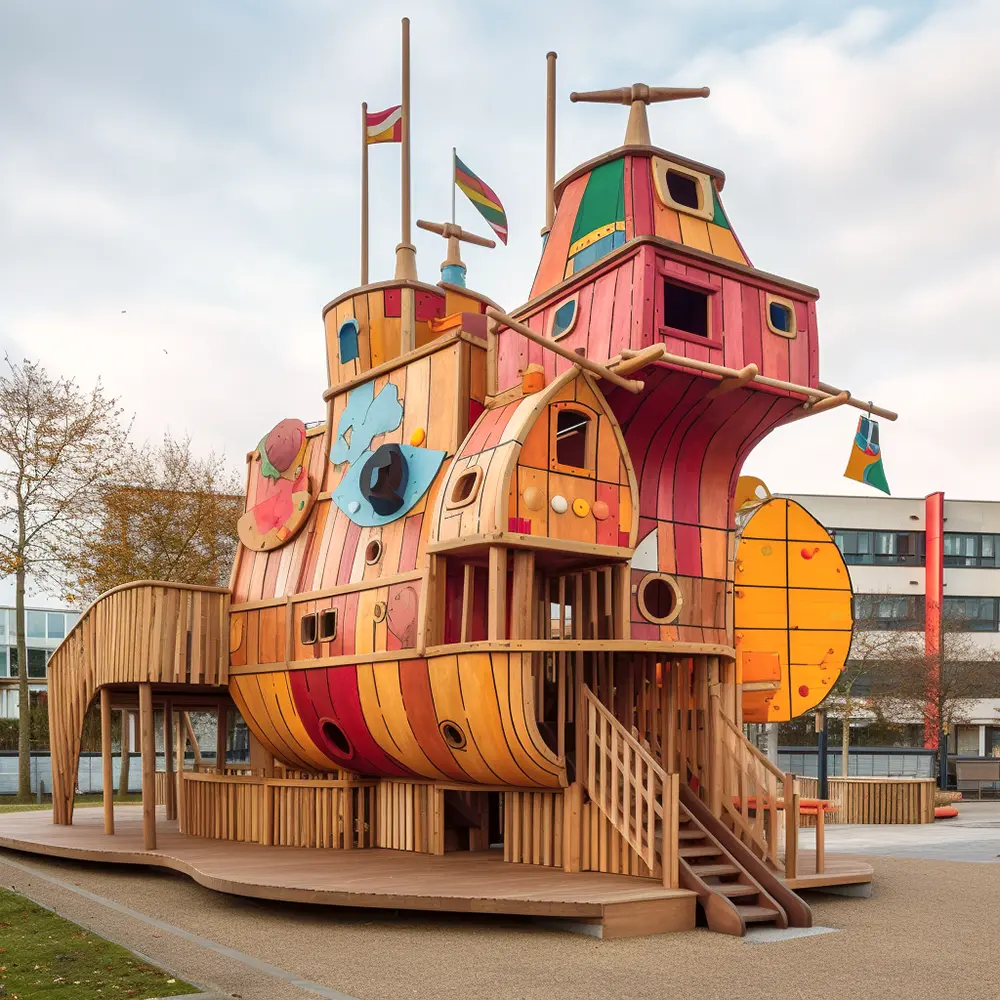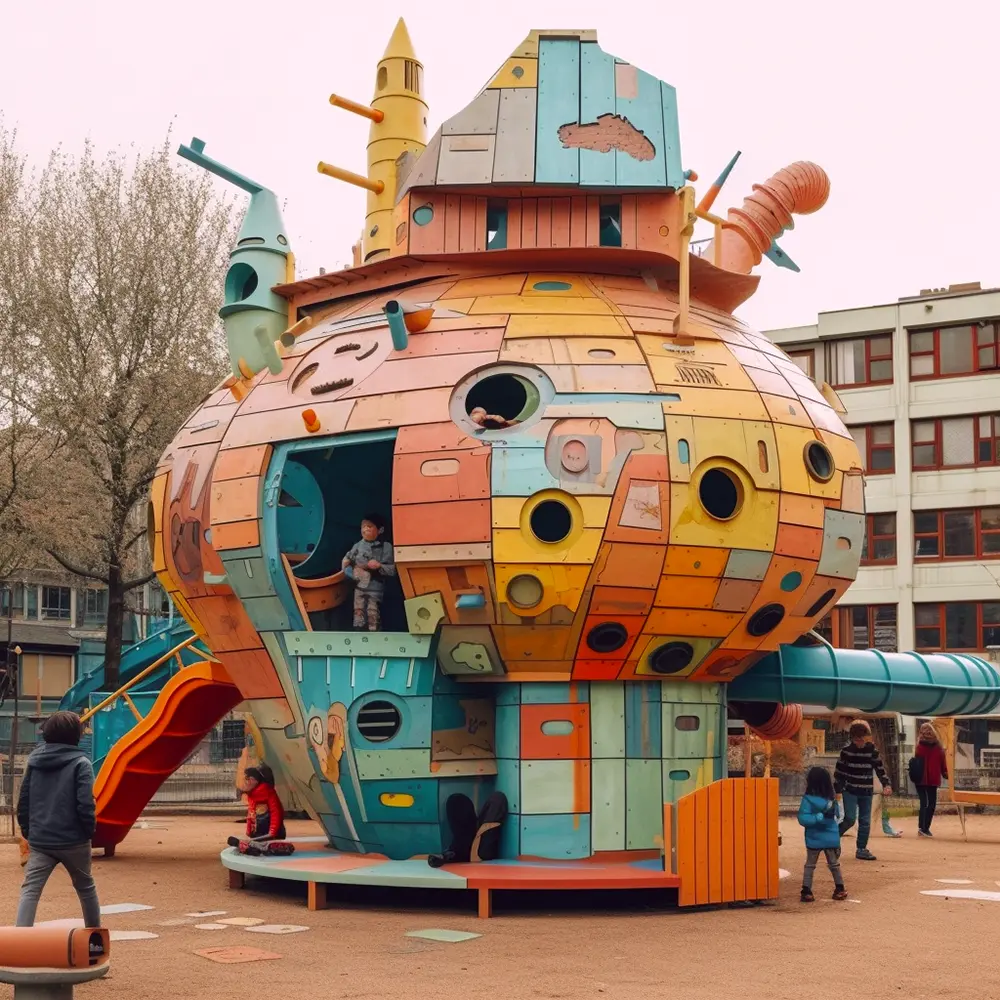 Emilio's project is a digital art endeavor that reimagines children's playgrounds with various play structures inspired by spaceships, locomotives, boats, and zeppelins. Using Midjourney text-to-image generating software, he brings these imaginative structures to life. Picture vibrant wooden volumes adorned with metal and plastic accessories, all designed to spark the imagination of young ones.
In these "Evocative Playgrounds," children can become astronauts, sailors, or explorers, stepping into a world of pure imagination. Each playground has its own unique theme, offering play structures that stimulate symbolic play and storytelling. The use of bright and vibrant colors is intentional, capturing children's attention and inviting them to fully engage in their surroundings.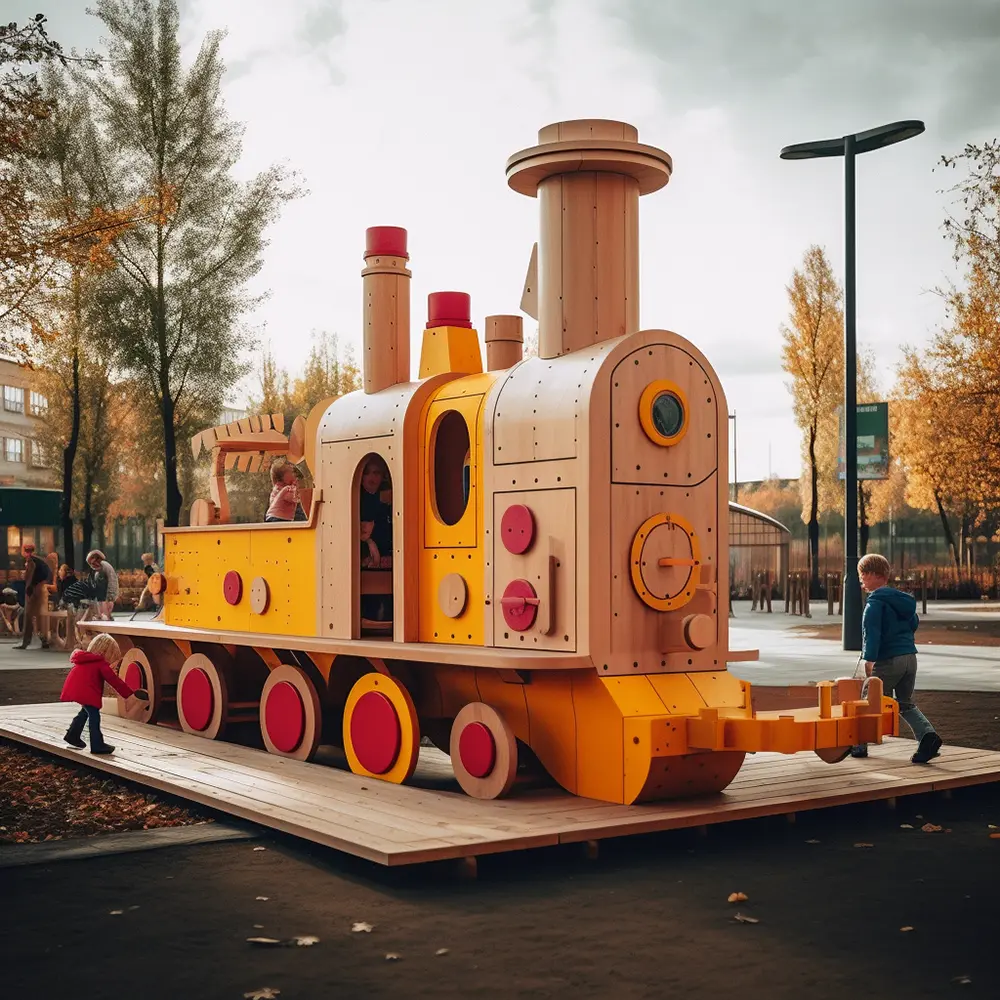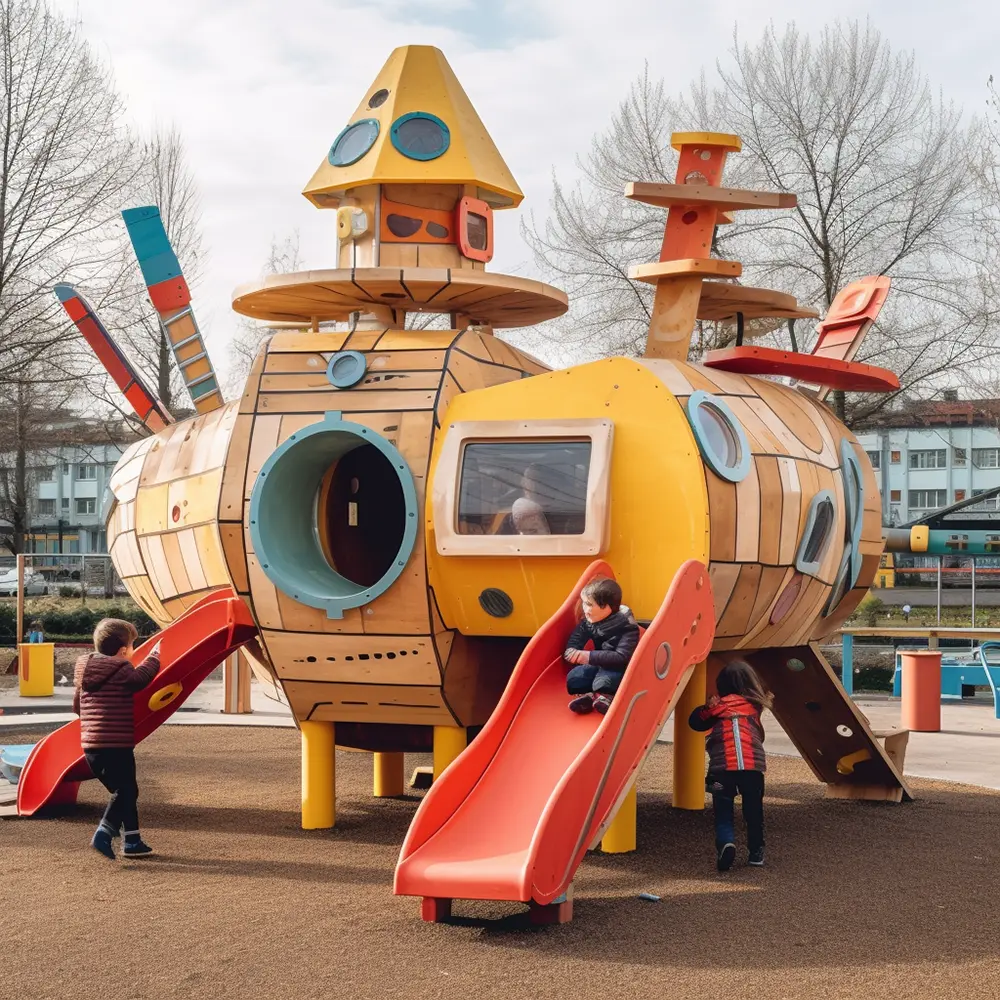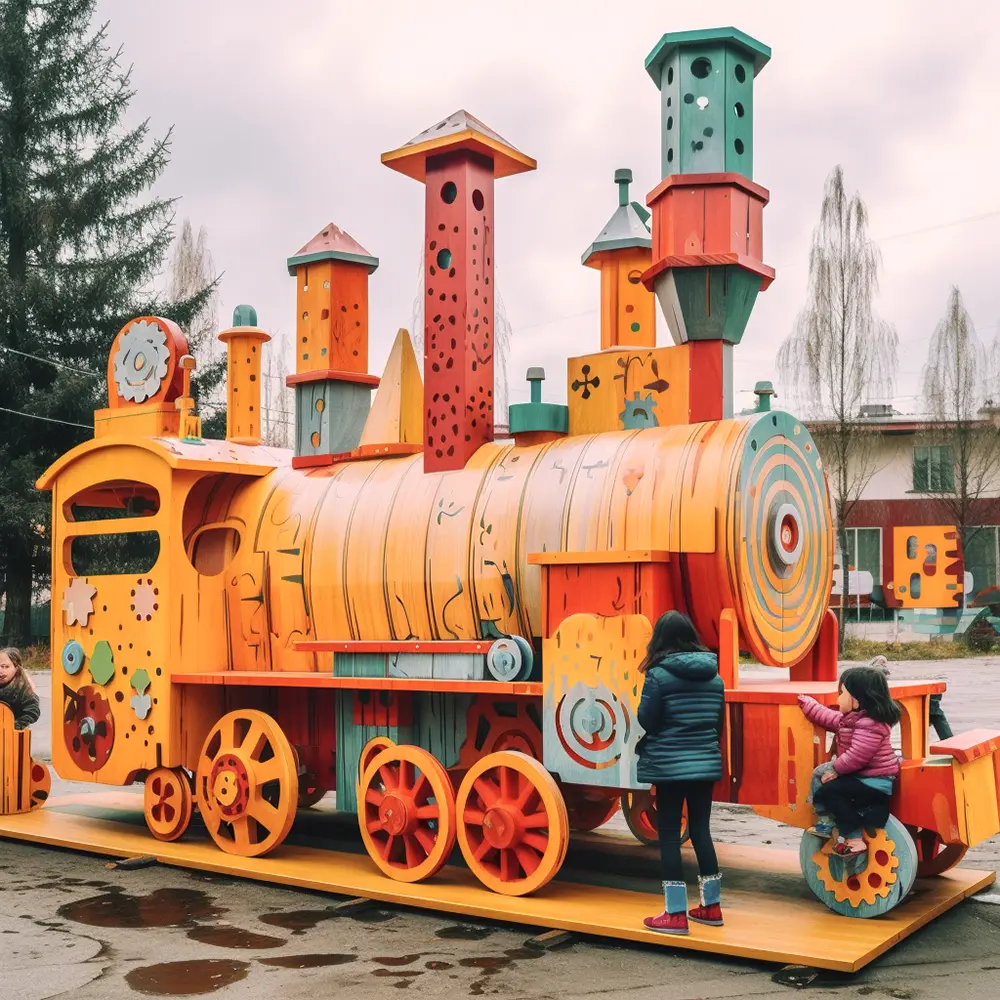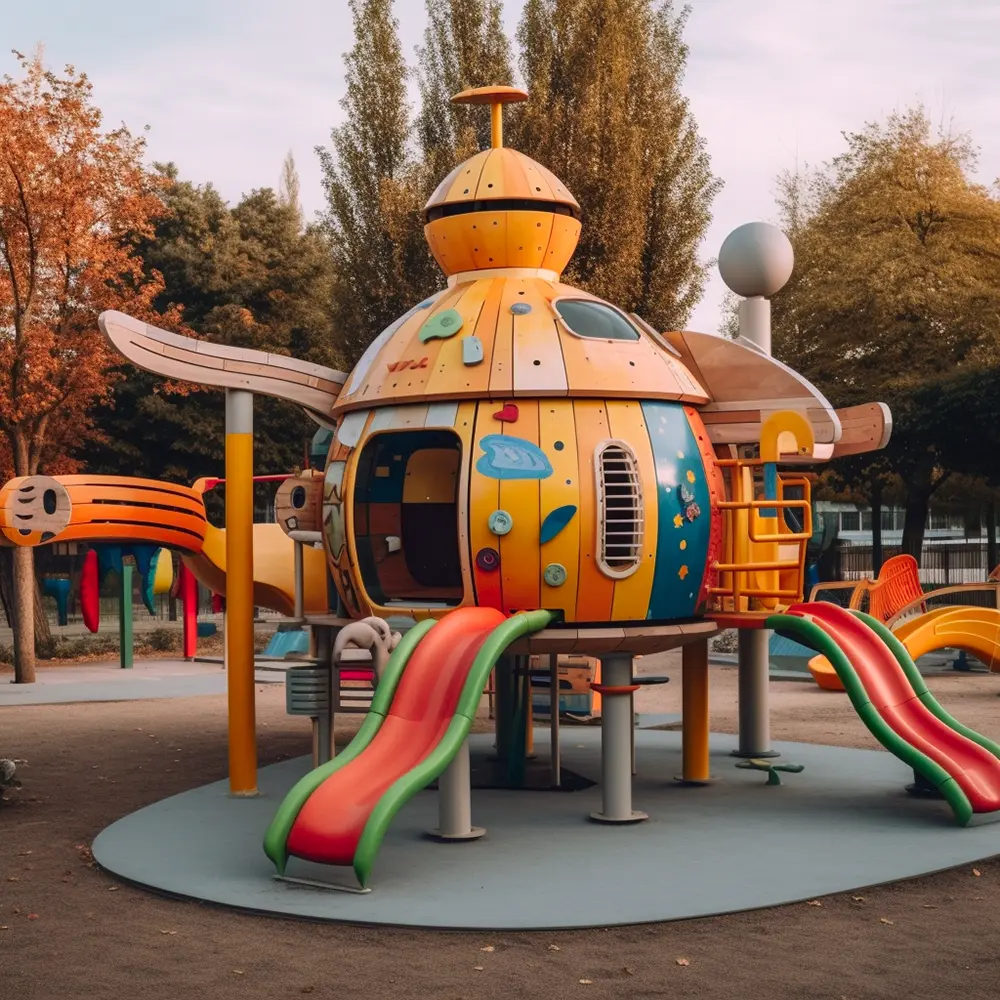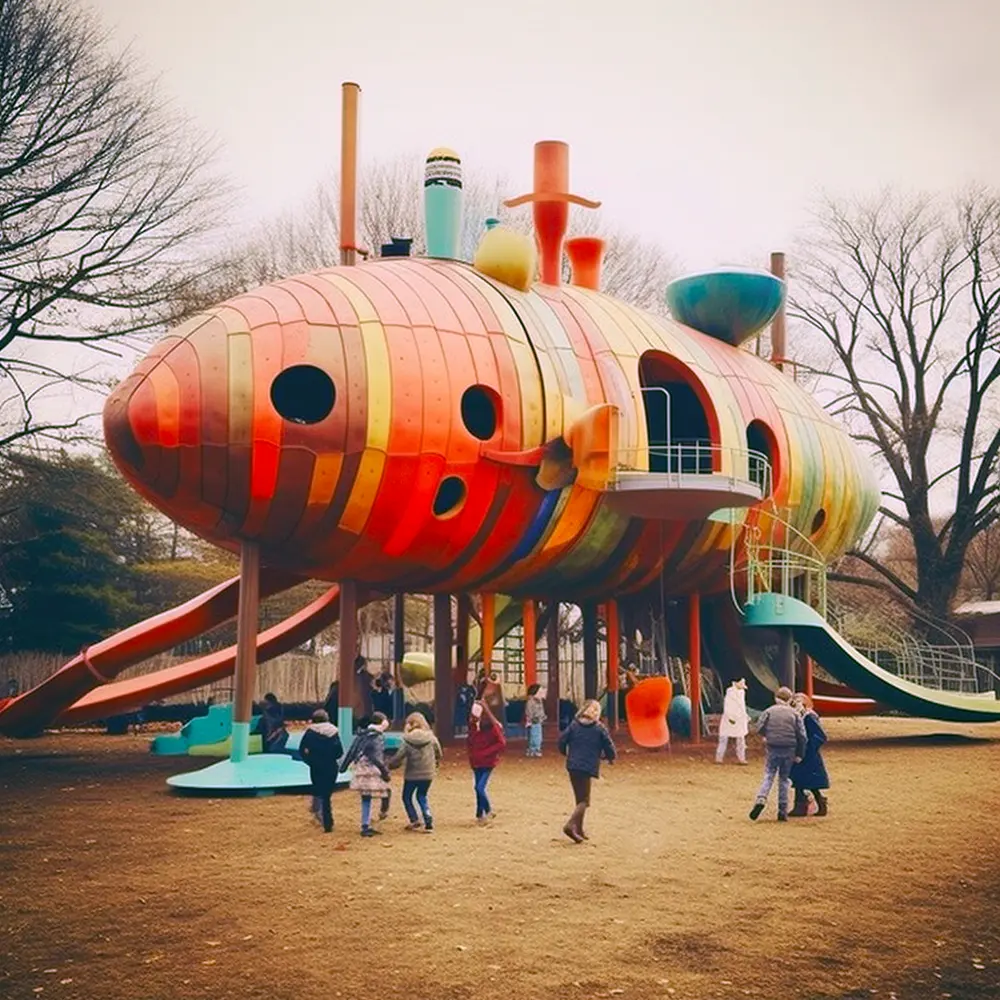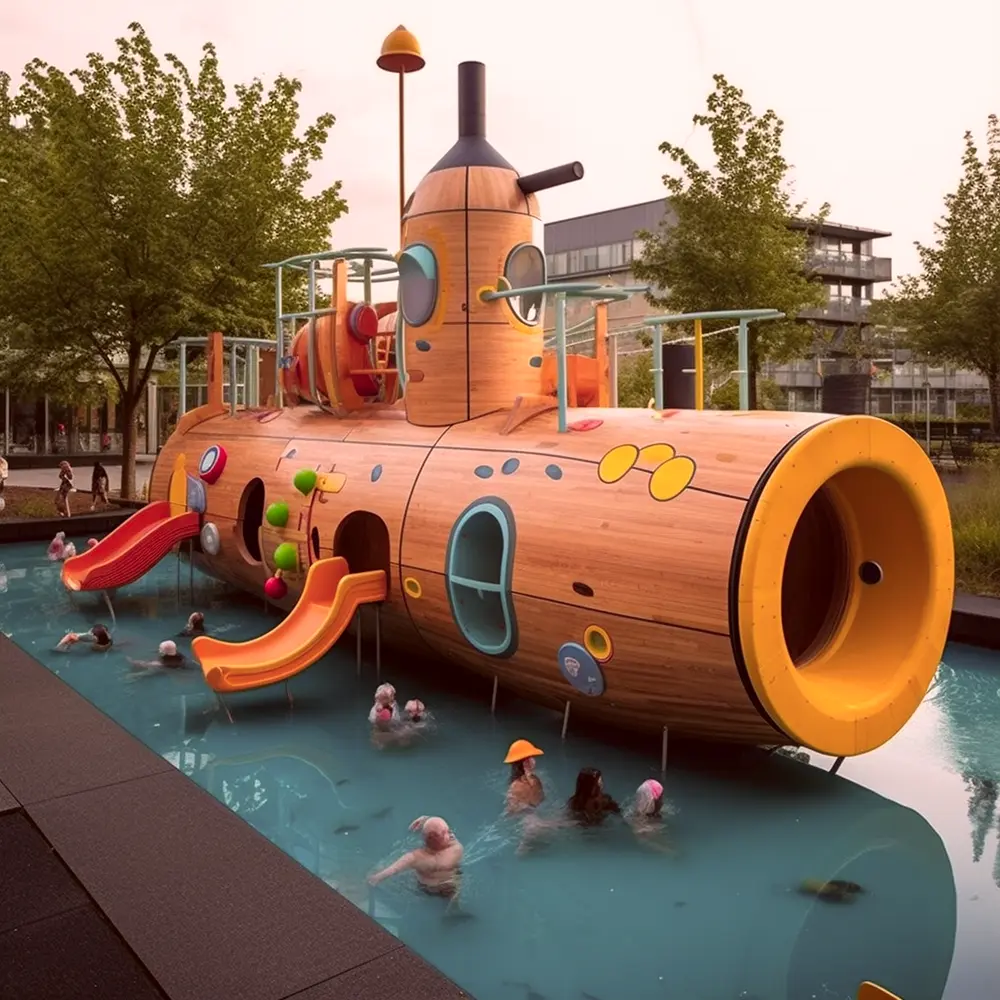 As a parent, I can't help but feel excited at the thought of having such captivating playgrounds in our neighborhood. Imagine the joy on our children's faces as they embark on adventures, letting their imaginations run wild. These themed playgrounds have the potential to provide not just entertainment, but also an opportunity for creative expression, social interaction, and physical activity.
I truly believe that introducing more themed and visually stimulating playgrounds can enhance our children's play experiences. These magical spaces can create a sense of wonder and excitement, nurturing their creativity and allowing them to explore new worlds right in our own community.