Vancouver has so much to offer when it comes to picture-perfect sceneries. No wonder why photographers, tourists, and locals love strolling around this photogenic city. Whether you're looking to snap a few shots for your social media feed or you're a photography enthusiast who just can't get enough of the stunning landscape of Vancouver, you've got to ready your gear and start clicking away.
A Backdrop For All Your Snaps
Vancouver and photography go hand in hand, and you can never get enough of the striking beauty the place offers. Not only does it serve as the perfect backdrop for all your photos, but you also get to explore and experience different adventures as you walk around the busy streets, exquisite beaches, snow-covered mountains, and breathtaking forests.
But if you're in the city for a limited time, you'd naturally want to make the most out of your visit and create as many memories as you can. At the most, you don't want to waste your time lurking around if your goal is to practice your photography skills or just simply take a like-worthy photo you can replace your current profile picture with.
So, without further ado, take note of these five scenic locations you'll surely love:
1. Stanley Park
Any Vancouver photographer has surely been in Stanley Park and perhaps taken hundreds of beautiful photos here. There's nothing surprising about that anymore since the park has been and will always be one of the best locations in Vancouver. Being the first and largest urban park in Canada, Stanley Park is an iconic place that can take you on a charming trip down nature's lane, with majestic views of the open harbors, mountains, and the city.
Photographers like this location because it offers an all-in-one package that's perfect for families, couples, and friends who want to have something to remind them of their trip. You'll have an uninterrupted view of the seawall, as well as the North Shore mountains from a distance. You can take photos by the beach or in the wooded forest if you want to have a little bit of privacy. Stanley Park is a big hit among tourists as it's conveniently located near all the hotels downtown.
2. Downtown Vancouver
If you're not up for some tropical or breezy adventure, there's no problem as Downtown Vancouver is just waiting to get discovered by you. It's like having a photoshoot in New York City but a smaller and more intimate version of it. It's one of the best things to do for free in Vancouver whether you're a tourist or not.
Morning photo sessions are perfect when taken in the downtown part of Vancouver. You can just stroll around the streets as your photographer takes candid and spontaneous photos of you. The urban touch can be the theme of your shoot and you can freely roam and be all preppy.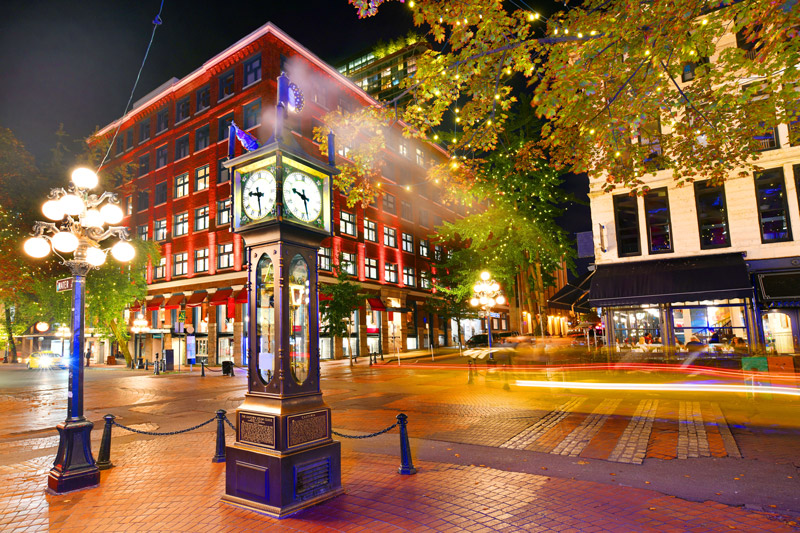 3. Quarry Rock
If you don't mind sweating a bit, why not hike your way up to the Quarry Rock trail that you can find in the heart of North Vancouver? Plan your adventure on a clear and warm day so you could relax and sit for hours as you stare at a tiny boat just right below this rocky outcrop. Your photos will surely look captivating with the natural sunlight as your filter.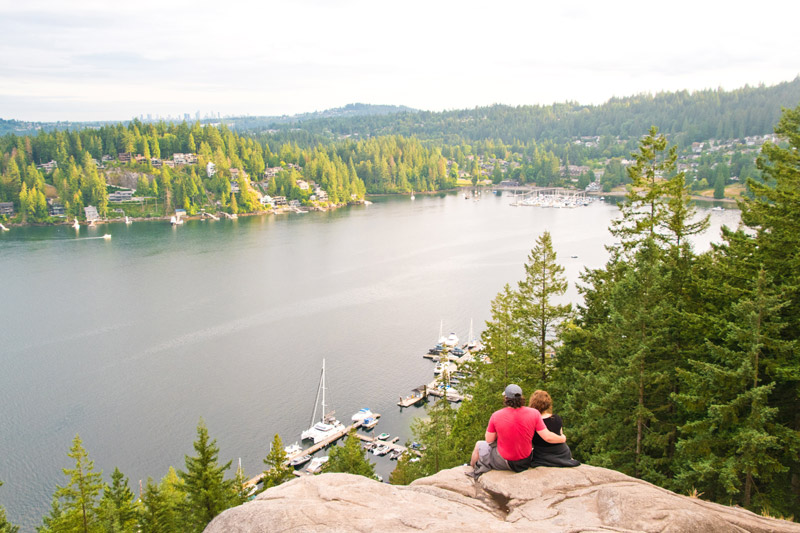 4. Whytecliff Park
If you're up for some adventure while documenting all the fun stuff you're doing with family or friends, then Whytecliff Park is a must-visit. With breathtaking views of the rugged coastline, the mountains, and Howe Sound, this park is only a 30-minute drive from downtown Vancouver. It's a perfect spot for families or groups of friends who don't fancy the idea of traveling for hours just to get to a beautiful destination.
You'll surely enjoy taking memorable photos as you experience some of the most popular activities you can do in Whytecliff Park such as swimming and picnic. Photographers love this spot because of its beautiful sunset. It'll make a mesmerizing backdrop for your pre-wedding session, pre-birthday shoot, or just about anything you're taking photos for.
5. Gastown
If you want a photogenic location that remains brilliant regardless of the time of the day, Gastown is the place to be. Being the oldest neighborhood in Vancouver, the historic buildings and textures will be more than enough to satisfy the visual lover in you. Even the shops, restaurants, and cafes are all boasting of a modern yet historical community. You won't even need to filter or edit your photos—Gastown is the trendy backdrop you need to make your images pop.
Adventure And Amazing Photos Await
There's so much you're yet to discover and experience in Vancouver. With so many beautiful locations to go to, you'll never run out of options if you're looking for a scenic place to do your photo sessions. The list may only contain five of them, but you should know there are more than enough places this majestic city has to offer.