Babies can be the cutest subject of anything, especially photography. But, they could also be the most challenging. They can't follow instructions yet, and it's either they're asleep or crying endlessly throughout the session.
Many people would ask when is the best time to schedule a professional baby photoshoot, but parents would love to capture their babies' milestones, from birth to their first smile, to their first solid food up to the time they take their first steps.
Professional photographers who specialize in this niche, such as C Spiro Baby Photography Newcastle, are experts in working around the needs and quirks of babies no matter their age and size, so they can capture excellent photos that'd wow everyone, and which, as parent, you'd definitely treasure and keep forever.
If you're planning on having a baby photoshoot soon, here are some cute and creative ideas you could try:
Photo With Their Best Furry Friend
Babies are sometimes introduced as siblings or best friends to their house pets, making them form a unique and loving bond. Dogs have an incredibly nurturing attitude towards babies, and they're bound to protect and shield them from any harm. Babies, meanwhile, are at their happiest when they have their best furry friends around.
Capturing a candid photo of them together won't be so difficult. They can be captured sleeping together, or the baby's head lying on top of the dog's neck while their front leg is overlapping. Another endearing pose would be the dog's head resting on top of a sleeping baby lying on their stomach.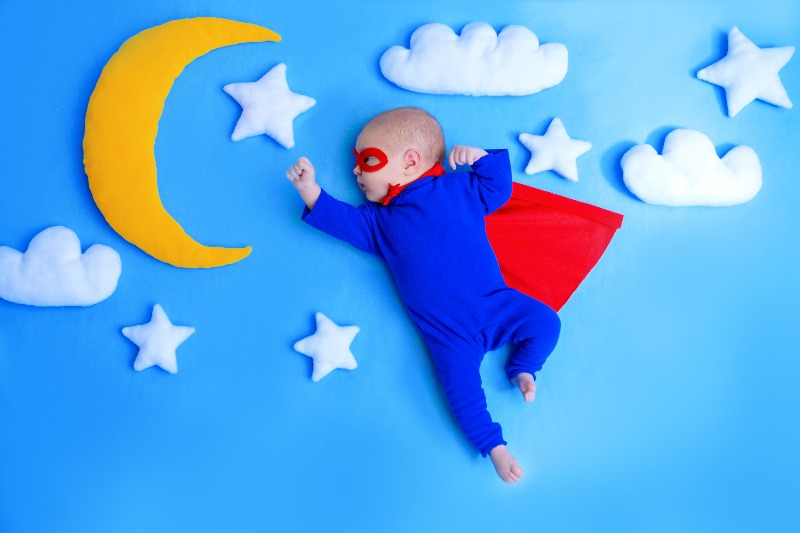 Dressed As A Professional Like Their Parents
Kids often imitate how their parents act and talk, and it's always a funny moment. So, why not anticipate that and dress your baby like a professional. You and your partner could be engineers, architects, accountants, doctors, or lawyers. Then, your baby could be dressed like you, in their own tiny costume. Props can be laid around them, or they could play with various props, as long as they're safe and won't harm their eyes or head.
Depict A Movie Scene
The photographer could arrange a memorable scene from a film you, the parents, love, with the baby playing the main character. The possibilities are endless in this kind of setup. The photographer will need to find out this tiny detail and creatively arrange the studio. If the baby doesn't walk just yet, taking the photo above is always the best option. So, positioning the props on the floor is safer. You could also make use of bean bags layered with soft blankets to cushion the baby and prop them up a little for a different angle.
Dress The Baby Up As A Superhero Or A Princess
This theme may be a little cliché, but it never goes out of style. Even toddlers request this all the time. The execution could be a little different each time, so this theme isn't at all dull.
Dressing the baby in a superhero or princess costume is mandatory to achieve the full effect of the theme, but you can play around with the background and props. Say, a newborn can be swaddled in a superman costume and laid on top of dad's prized comic books. The photographer could also make use of movie posters as a backdrop. If the background doesn't suit your tastes, you can use this tool to get rid of it and replace it with one that does. If the baby is sleeping, taking a photo of them lying on their stomach is a great idea. Imagine Snow White sleeping on her stomach with plushies of the seven dwarves plushies surrounding her. Belle with the enchanted rose would also be a pretty sight to behold.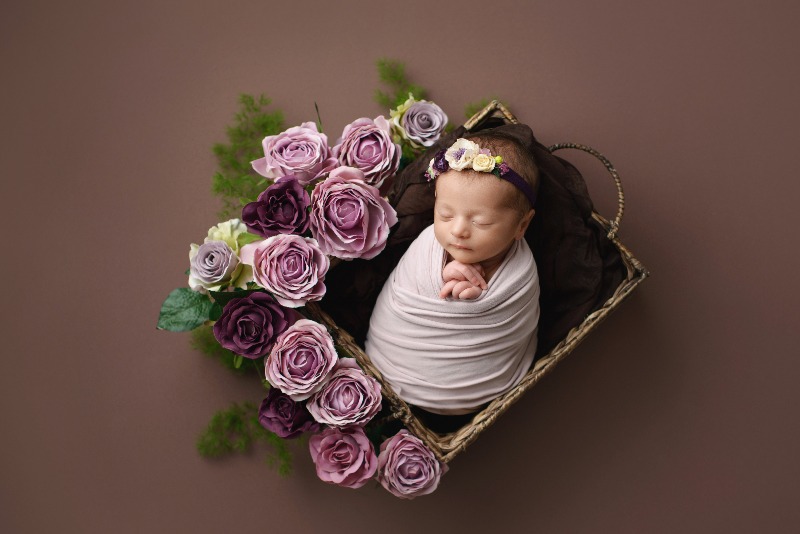 Baby Eating A Lemon
Capturing the funny reaction of a baby taking their first sip of lemon would be genuinely amusing. But, you'd have to wait until they're one year old before you can do this. Lemons are suitable for kids, but younger babies might have an allergic reaction from it, so it'd be best to wait until their digestive system is a little mature before you can try this.
Photo With Their Siblings
This will be a very heartwarming photo. All the kids lying down with the baby front and center will be a great photo you can blow up and display in the most prominent area of your home.
Conclusion
Many parents are so busy and have their hands full with work and chores that even if they do want to document every single milestone of their babies, it just wouldn't be possible. They'll have to rely on professionals to do this task for them, doing it as creatively and uniquely as possible.