You might be surprised to know there are many people who don't look forward to taking a ferry ride. Long periods at sea subject to the whims of the weather, difficulties for those who want to sleep, and throngs of people that make it impossible to unwind are just a few of the traditional ferry "worries."
But if you want to experience Greece's most beautiful places, it is advisable to take a ferry. There are luxurious ferries that will give you an unforgettable experience, making you feel comfortable during the whole trip, provided by the best ferry companies such as Let's Ferry here. In this article, you'll find all the advice you need to know when traveling by ferry in Greece.
Even if you are traveling with kids, there are still strategies to maximize your ferry experience; let's find out which ones!
Ask in advance about your luggage.
You might want to be free to move around on a ferry ride, especially if it's a long one. Most ferries offer designated spaces where you can store your bags while traveling. Of course, you have the option to leave everything inside your cabin safely. However, remember to pack everything you'll need for the trip, as most ferries prevent access to the baggage sections while they're in motion.
Make sure that the ferry allows food during the ride.
Is food allowed to be brought on board? You should check that in advance because some companies do not allow food. Additionally, doing so is not only permitted but also recommended! Although there is always a bar for the boats where you can purchase snacks and drinks, it is preferable to bring food if you want to save money at the beginning of the trip.
It would be best to avoid smelly foods to prevent upsetting other passengers. The most suggested snacks are cereal bars, bread, almonds, drinks, sandwiches, and fresh fruit. Some ferries serve traditional Greek food such as gyro, which is not very expensive. The classic Greek snack known as koulouri is always a great option!
What attire is appropriate for ferry travel?
The air conditioning on the ferry could make you feel cold. Therefore, it is a good idea to bring along some additional clothing, especially if the trip is lengthy or you are taking children with you. In general, it's best to dress comfortably and use supportive footwear. Ensure you have a sleeping bag or other warm clothing.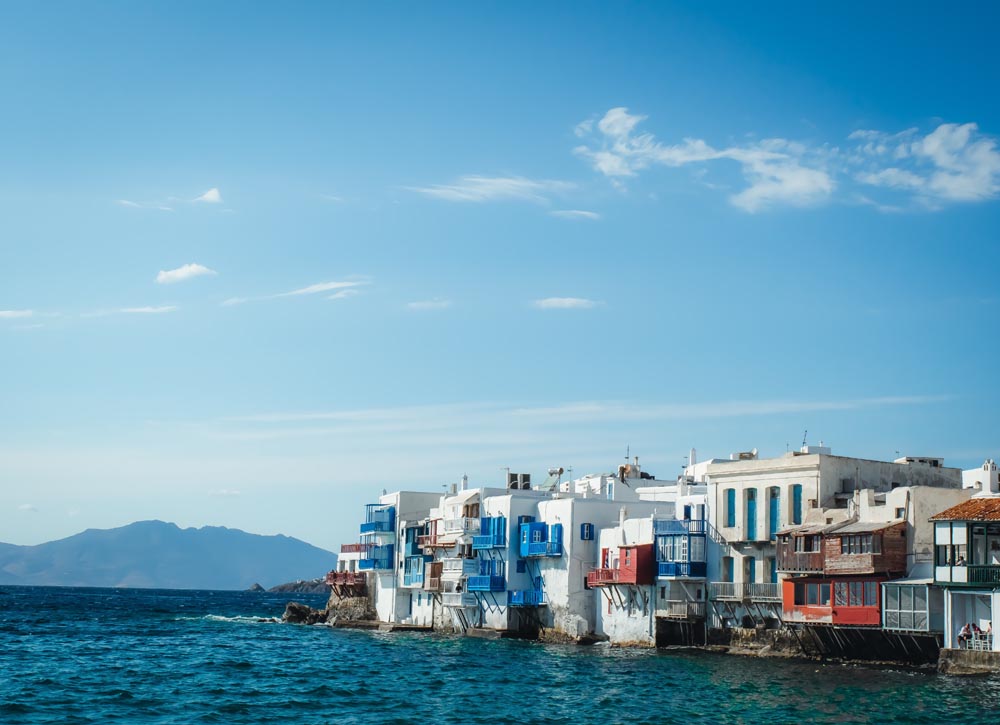 Do not forget to take photos.
You may shoot a ton of pictures and take in some of the most breathtaking scenery while traveling by ferry to Greece. If the voyage is lengthy and involves multiple stops, you may also see some Greek island communities, beaches, or other beautiful locations. So, prepare to see stunning Santorini, Naxos, Paro, Milo, and more. View the most beautiful vistas, and remember that any island that captures your eye could be your next stop!
Check the power outlets.
On all ships to Greece, there are 220V power outlets, but not all of them might be functional. So, test them immediately after you board the ferry, or carry a portable charger! Keep in mind that Greece uses European "type C" plugs, which differ from those used in the US and the UK. An adaptor is always a good thing to have on hand! On ferries, power outlets and Wi-Fi are typically accessible as well.
Use playing cards and books as entertainment.
Board games are one of the most entertaining ways to pass the time when traveling with friends. The ideal games are Monopoly, Cluedo, Uno, and Jungle Speed, while cards are the greatest choice when it's not windy.
One thing is certain: you will reach your destination quickly while laughing and having fun. Usually, Greek channels are presented in silent mode on screens in every hall. We advise you to download a movie or a season of your preferred television show in advance because an online connection is not always guaranteed.
Enjoy the journey and have an unforgettable ferry experience in Greece!