There's something incredibly special about walking into a beautiful, well-designed space and taking it all in. It's such an effortless action, but it also brings simple joy and pleasure into the lives of many.
With the advent of websites like Pinterest, it's easier than ever for people to find inspiration online and try out a little do-it-yourself design in their professional spaces, homes, properties and even vacation rentals. Nevertheless, many remain intimidated by the concept of interior design and assume that they have to hire professional services to get the results they want.
Think about it. How many of us have found ourselves watching interior design oriented TV shows like Love It or List It, Queer Eye for the Straight Eye or The Great Interior Design Challenge and found ourselves thinking: I wish my living room looked like that… However, you've probably never considered that you'd be capable of designing an impressive, personalized space for yourself with a little creativity and a bit of guidance.
Lucky for you, we've compiled 6 easy tips that will make it a breeze for you to put together a Pinterest-perfect living room for your personal or professional needs. Give them a browse and we're positive that you'll be proudly showing off your freshly designed space in no time. We can't wait to see the results.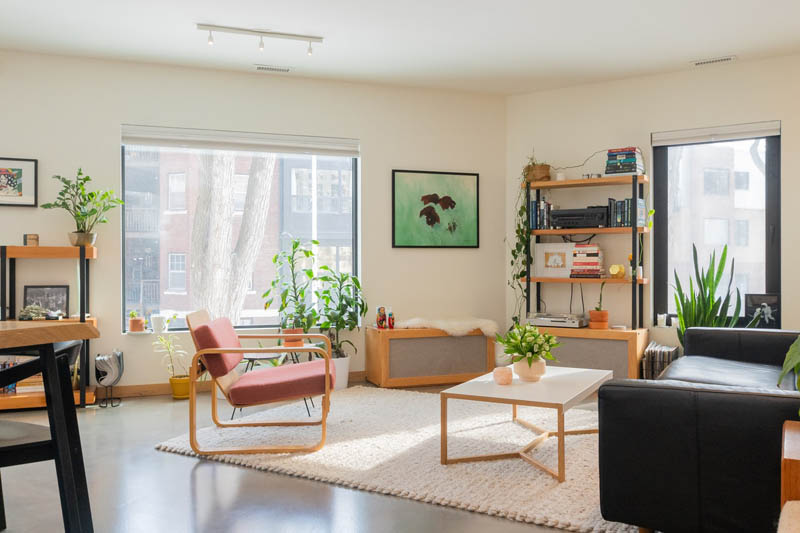 Tip 1: Showcase your personality
This is arguably the most important part of any interior design project. Your Pinterest-perfect living room should have a little personality to it.
Inserting one's personality into a room might sound easier said than done, but trust us, it's completely doable.
If the living room you're designing is a personal space, make sure that it reflects your personality. Do this by:
Showcasing fine art such as paintings, sculptures & antiques that align with your personal style.
Making sure that your lifestyle and interests are reflected in your living room's design.
Adding your favorite plants and flowers, whether live or dried
Finding creative, eye-catching ways to show off personal photos, items and other memorabilia in your space
If you're designing a living room as part of a professional project, you and your project team will have to decide what kind of personality the room should embody. Get together and have a marketing meeting to discuss this with your other project leaders.
For example, if you're designing a living room for a hotel project, the personality reflected in the living room will most likely be aligned with the customer persona your marketing efforts cater to. If the hotel mainly attracts baby boomer couples, then the living room design will take on that personality.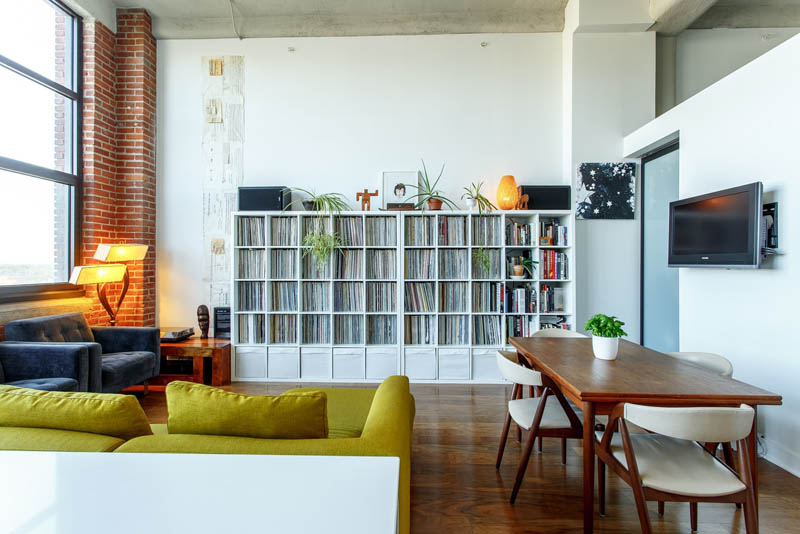 Tip 2: Say yes to curation and no to clutter
One of the biggest things that makes the beautiful living rooms on Pinterest look so incredible is the fact that they're curated and not cluttered. This idea extends to furniture as well as general decor and accessories. The collections of items in the rooms are far from random; they all work together to build a pleasing atmosphere.
There's no specific way to curate a space, but if you're just getting started, keep it simple. Don't overthink it, because curating is nothing more than bringing things together in an intentional way. If you're selecting items to put on a coffee table, make sure they all work together somehow. This can extend to anything from color to style to function.
The enemy of curation is clutter. Even if you have tons of beautiful items, it's a mistake to showcase them all at once. When it comes to design, less is more. Choose the decor pieces that are most special or pleasing to you and build your space around them.
Want a pro tip? Curation is a skill that develops over time, so practice makes perfect.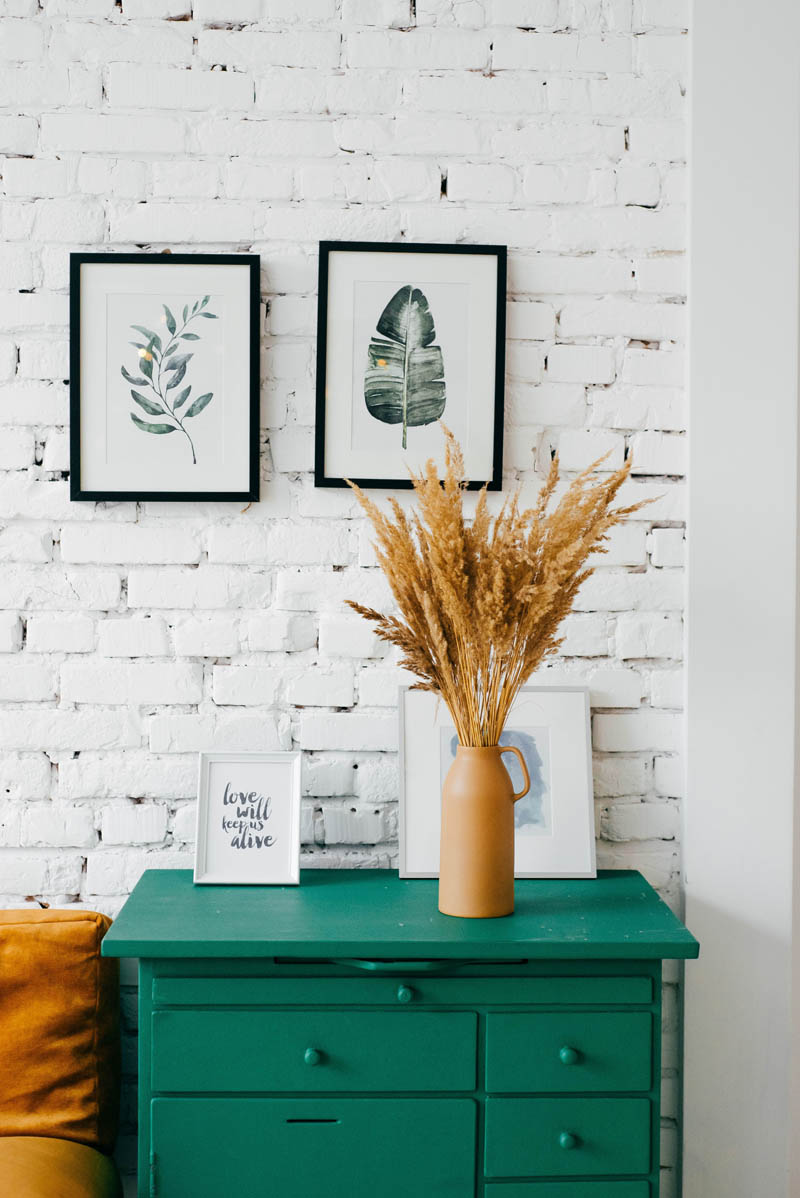 Tip 3: Don't be afraid to mix it up
Many people make the mistake of thinking that a stunningly designed space needs to have all its different elements perfectly matching. That couldn't be farther from the truth. Some of the most strikingly designed interiors pique visual interest by mixing things up and bringing unexpected elements into the space.
There are so many simple things you can do to mix up your space. For instance, most of the time living rooms are designed with specific palettes or colour schemes in mind. However, this doesn't mean that you can't add an unexpected color in here and there. If you're working with a neutral palette, why not add a rich jewel tone into the mix?
Another great way to mix up your living room's design is to play around with mixing different design trends, time periods and architectural styles. This will add a timeless element to your space that will outlast design trends.
Being open to a wide variety of interior design styles and elements makes it much easier to curate your space over time. There's no need to buy everything you need at the outset; pick up the basics and then keep an eye out for special pieces to add over time.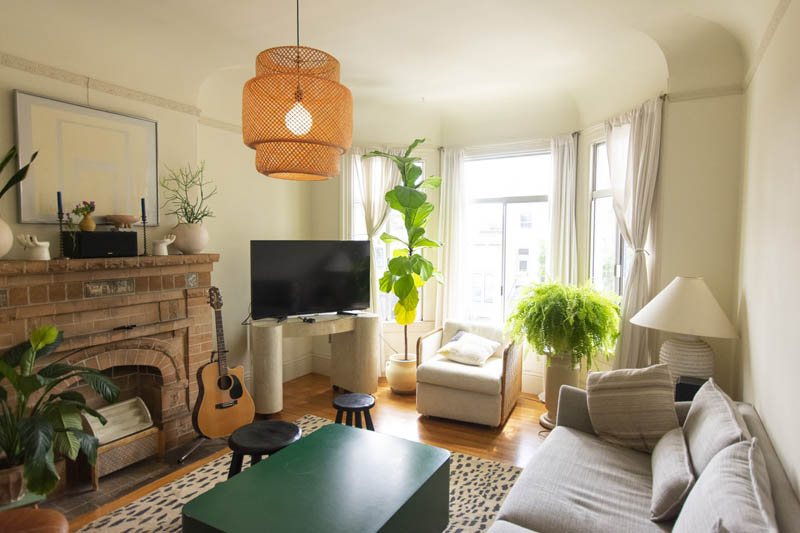 Tip 4: Incorporate different textures
When it comes to design, textures are your best friend. Playing with different textures is an easy way to add contrast, depth and interest to a space.
Textures are also great for people who are new to design as it's easy to start small. You may not be ready to purchase more daring investment pieces of furniture, however, experimenting with texture can be as simple as focusing on low-commitment pieces of decor like throws, pillows, accessories and smaller rugs.
For example, rooms with a bohemian style often integrate natural materials and colors (nutty brown wicker and creamy cotton are common favorites) whereas more contemporary styles favor things like statement fabrics and walls and unique industrial features.
The best part? Your options are limitless. Texture applies to everything from glass to stone to leather to plant life. Get inspired, let your creativity run wild and have fun with texture!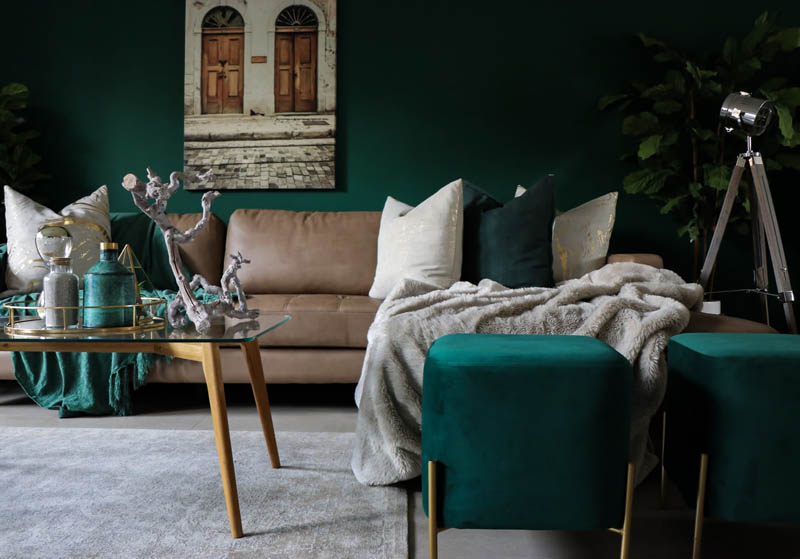 Tip 5: Play with dark tones & light tones
A common misconception about designing a room is that you have to decide if you're going to focus on light or dark tones from the outset. In reality, well-designed living rooms should feature an interplay of both light and dark tones in order to add dimension, visual intrigue and a modern touch to any space.
Nowadays, many people are gravitating towards clean, white, minimalistic room designs with lots of natural light. You can find these kinds of living room designs with all of the best home design software out there. Even if you prefer clean, minimal aesthetics, however, avoid going too far in the direction of either extreme.
For instance, overly white rooms end up looking unapproachable, unwelcoming and, let's face it, a little institutional. A great way to embrace minimalistic design without giving off this impression is to remember to feature black accents and home accessories throughout the room, adding necessary depth and edge.
Tip 6: Showcase your shelves
Last but not least… shelves aren't just for storage anymore. While shelves are a practical part of any space, they also contribute significantly to the design of any space. You might not expect it, but you can really make a statement with your shelves.
Shelves can be used to elevate your living room's design in a myriad of ways.
First, use them to showcase your favourite beautiful possessions. Books, plants, candles and other artifacts are common choices, just make sure they're curated like we discussed above.
Shelves can also be used to showcase a specific theme. For instance, if you collect records, an elegant shelving unit is a great way to show off your collection and contribute to the overall room design.
Last, some shelves serve more of a design purpose than a practical purpose. These kinds of shelves don't hold much in terms of weight or items, but act as art pieces and add a visual element to your living room's wall space.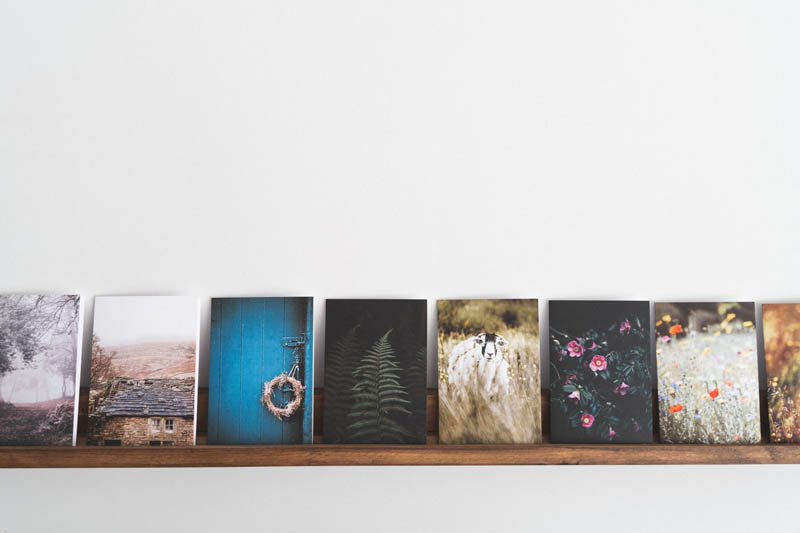 Don't be intimidated by DIY living room design
When it comes to interior design, there are oh so many possibilities. It's easy to get overwhelmed when trying to figure out what will work best for a particular space and make it truly beautiful, especially if you don't have a background in interior design.
Whether you're designing a personal or professional space, take a deep breath, refer to the tips we covered above, do a bit of research and get inspired. We're sure that your finished product will be one that you'll want to show off on Pinterest yourself.