Valentine's gifts are an amazing way to say "I love you!". However, finding a perfect gift becomes a big challenge every year. Candy, cards, flowers, and jewelry are nice, but these years, more and more people try to give this holiday a personal touch, and preparing a gift only unique to you and your beloved one.
Starts with name, message and now photo. During my gift search process, I suddenly found there were so many personalized photo print gift. I have to say, people select this type of gift is very brave, and they do wish their love last forever. Otherwise, just imagine how these gift will end up like if something desirable happens. Anyway, take a look at below 6 unusual Valentine's gifts idea. And if you want to make it even unforgettable, wrap your gift with the Personalized Gift Wrap at the end.
This post may contain affiliate links. If you make a purchase, Design Swan may earn an affiliate commission. Please read our disclosure for more info.
Mini Me – Personalized Doll [buy here]
Now you can give someone the gift of… you! Albeit a smaller and even more cuddly version. Just upload a high quality photo of your smiley face and we'll graft it onto a miniature huggable doll. There are 6 outfits you can choose for your Mini Me to wear. Ever wanted to be an astronaut (and also really small)? Now's your chance!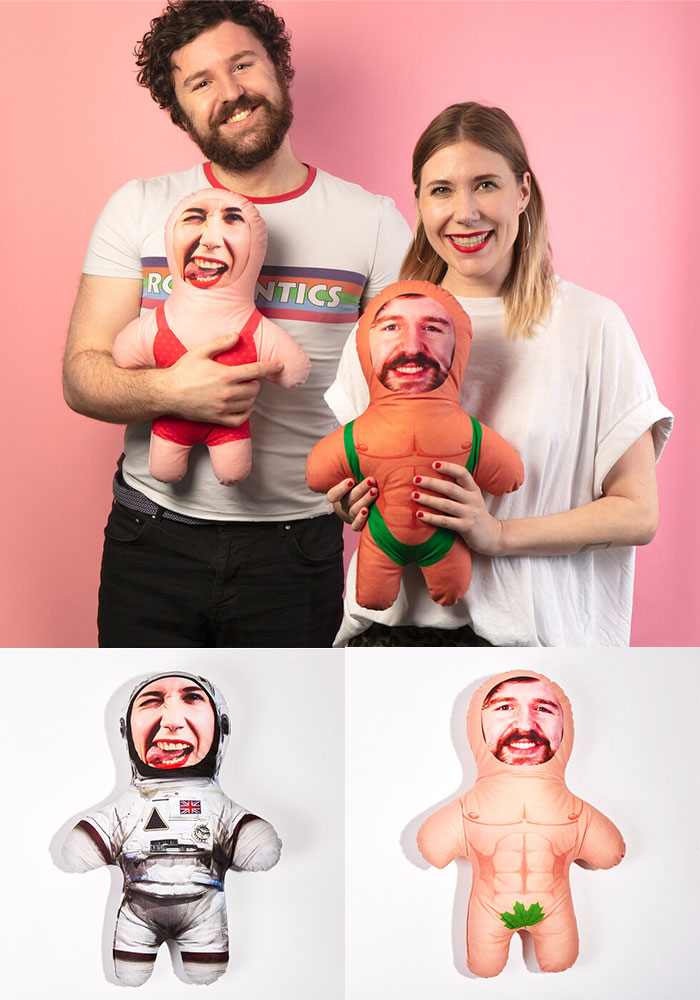 Brick Yourself Keyring [buy here
Give one to your loved ones so they can carry a little lookalike of you with them at all times, or make one for each of your house mates so they stop 'borrowing' your keys. ]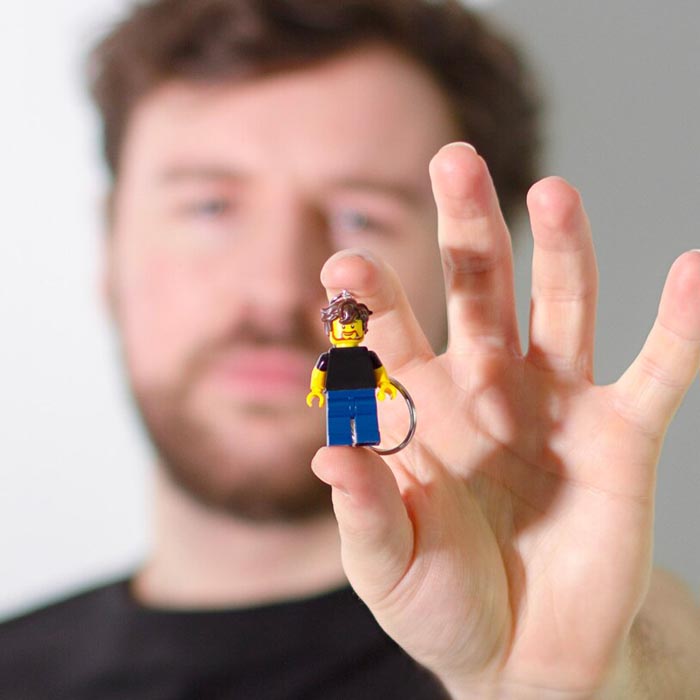 Beach Face – Personalized Beach Towel [buy here]
Choose who you want to towel-ise and our magical towel making wizards will repeat it across your very own personalized massive beach towel. Upload the photo you've chosen and we'll do the rest. Before you know it, you'll be sat on the beach on a perfect likeness of your favorite person. The only caveat is you're only allowed one face per towel.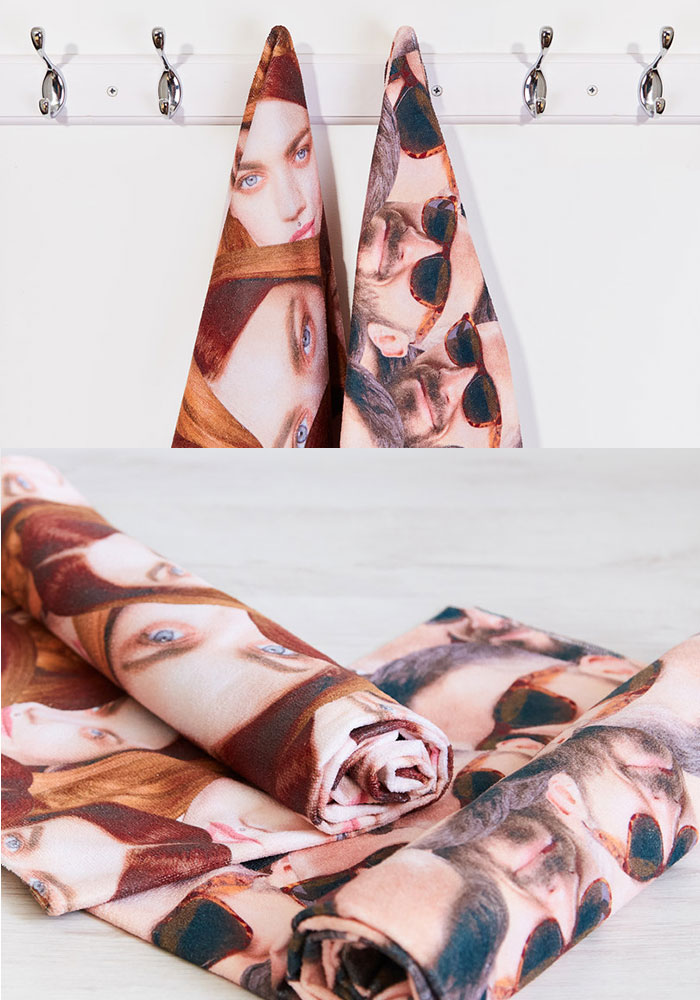 Photo Sock [buy here]
These personalized socks will show off your loved one everywhere you go. What's more, it's perfect gift to your mom dad boy girls friends for Valentine's Day. Material: made from 75% Polyester, 10% Acrylic, 10% Nylon, 5% Spandex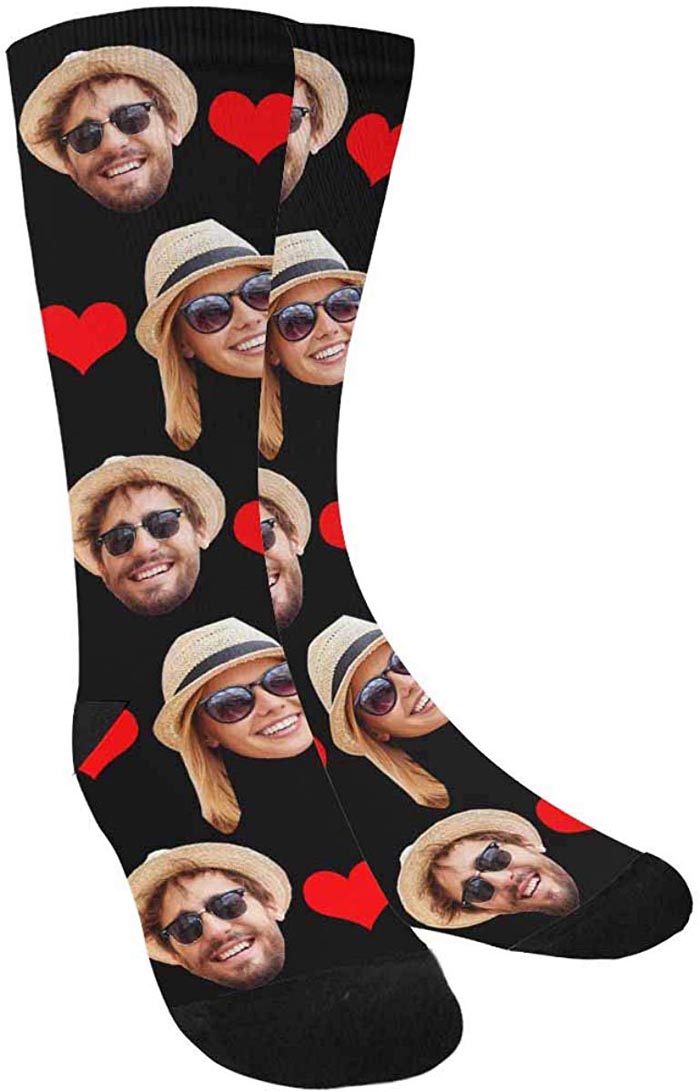 Personalized Decorative Throw Pillow Cover [buy here]
Ever wanted to rest your head, cuddle up to, and dribble on lots of little versions of someone's head? Now you can! Material – Burlap, High quality blended fabrics. Double stitched durable zipper.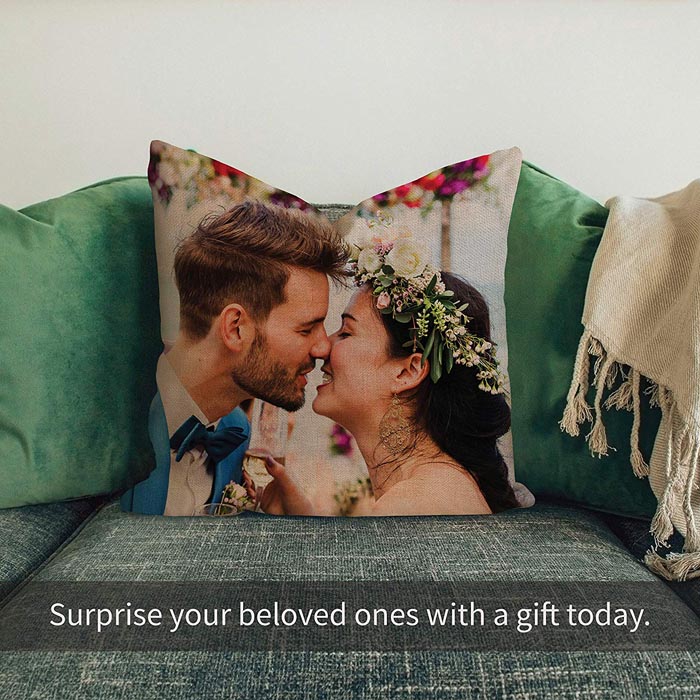 Photo Puzzle heart [buy here]
Create one of kind pizza with you and your beloved ones. Photo puzzle 7.5×7.5 inches. Handmade.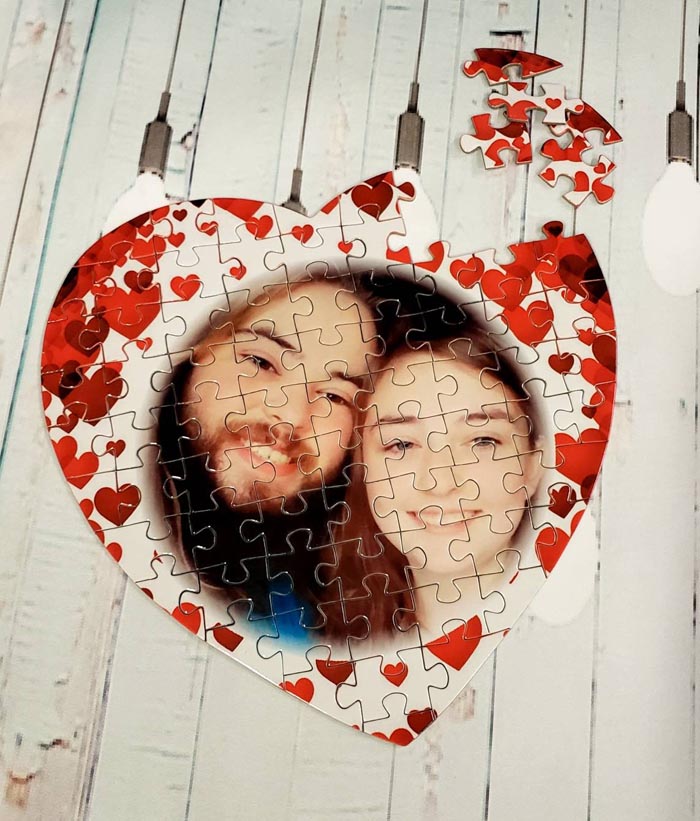 Face Wrap – Personalized Gift Wrap [buy here]
That is a pretty weird idea. No matter which face on that paper, people have to tear it apart right? Am I wrong?