Interior design jobs have that vibe of a very lucrative career. Having a posh office, being fashion-forward, and with high-profile clientele, who would dare think otherwise.
However, contrary to the common misconception, interior designers currently have just an average job outlook from 2018 to 2028, according to the Bureau of Labor Statistics. If you are aspiring to become an interior designer or a budding one, you need to up your game to live up with its glamorous reputation through getting a master's degree.
How to Obtain Interior Design Master's Degree
One way of obtaining a master's degree in this field is by enrolling in an interior design degree online. A lot of schools nowadays offer this, and all you need to do is to carefully choose which among them can give you better options in terms of convenience, schedule flexibility, quality coursework, etc.
Having a master's degree will help you gain an advantage in landing higher, more desirable job titles with a higher pay scale. And that's not all. Obtaining an interior design master's degree gives you one step closer to the National Council for Interior Design Qualification (NCIDQ) examinations.
This certification is the industry's barometer of professionalism, proficiency, and competency. A master's degree significantly shortens the work hours you will need to be eligible to take the examination.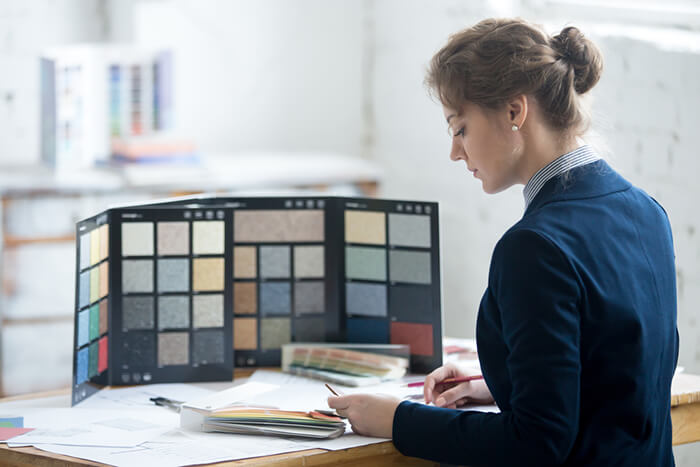 How To Creatively Use Masters in Interior Design for Your Career
Your career status would skyrocket once you obtain that master's degree and the coveted national certification. Here are some of the senior creative positions you could land:
1. Senior Interior Designer
As a senior interior designer, you will be in charge of developing, recording, and managing the overall technical side of the project, with the close coordination of the whole design and production team. You are expected to be accountable for all the design schedules, presentations, schedules, and all project deliverables.
For this position, you must have excellent communication and organizational skills. You will also need to be a team player as you will be working with different people to achieve the goals of the project.
2. Store Planner
As a store planner, you will often be assigned in a retail chain, typically designing layouts of the store in order to promote the latest merchandise. You will also be tasked to set up ad campaigns to grab potential clients' attention.
Your main focus will be on how to entice your store's target audience through every meticulous design detail, starting from the lighting, color motifs, decorations, and even the placement of the mannequins.
You will also be expected to have excellent communication and organizational skills since they are very crucial to the job. You are going to team up with other employees with like mind, so being keen to details will also be beneficial.
Store planners are also expected to have ample experience in the field of retail design
3. Design Project Manager
What this role is responsible for is overseeing the interior as well as architectural projects, much like what a supervisor does. As such, you will be responsible for keeping contacts with clients by answering queries and updating them with various information about your projects.
You will also be in charge of overseeing teams with different projects to make sure that everything is achieved without delay, and every challenge has been dealt with accordingly. If the need arises, you are expected to do presentations to clients the project plans of the company.
Understandably, you will be required to have spotless communication skills, both spoken or written. Along with this is substantial experience in the same field, probably around three years or more.
4. Design Director
As the name suggests, you will be responsible for directing design in interior spaces for the company. You will also be in charge of decision making when it comes to the project design based on the requirement and your knowledge in interior design.
Apart from these, you will also be managing furniture fittings, completing surveys of various sites, test fit plans, field verification, participating in budgeting, scheduling of design tasks, and developing strong ties with clients and partners.
Strong interpersonal skills, organizational skills, keen attention to detail, and can work under pressure are some of the other characteristics expected from a design director.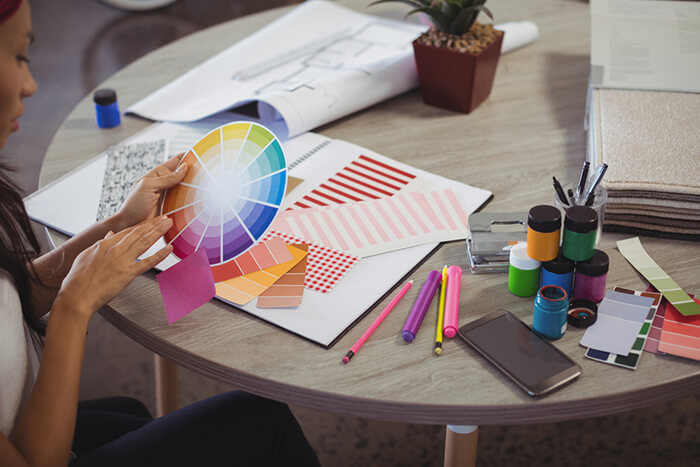 Parting Words
Having a bachelor's degree in interior design can land you to different entry-level jobs in interior designing such as furniture designer, kitchen designer, lighting designer, and exhibition designer. You may also venture into some related fields like draftsperson, designer associate, design assistant, merchandise coordinator, and junior designer, among others.
However, if you aim for a more rewarding career, getting a master's degree is the way to go. Not only will you be able to gain more options with the kind of positions you can have, but you will make a tremendous difference in terms of salary.