Do you have kids who need an outdoor activity that will keep them entertained for hours? An imaginative cubby house might be the answer. Cubby houses are garden sheds turned into playhouses, creating mini homes with fun and adventure for your little ones. But what if there was a way to make your cubby materialise in so many different ways it's practically like magic? Well, we're here to help you; we'll share seven creative ideas that will allow you to build a unique cubby house for each of your children or grandkids. It is perfect for keeping their imaginations alive and busy during these times when going out isn't always possible. So put on your home improvement hats – let's get building.
Here are seven creative cubby house ideas that will keep your kids entertained:
1. The Cozy Cottage
Creating an inviting and cosy cubby house with a rustic feel is a great way to transform an outdoor space into something special. Wooden panelled walls and a straw-thatched roof will give the area an earthy, traditional charm that can complement some simple decorations. For example, fairy lights, bright cushions, or lace curtains hung inside the cottage. It can make it look extra inviting and make your little clubhouse complete. Whether you have kids or are simply aiming to create a tranquil outdoor haven for yourself, making your cosy cottage is sure to please.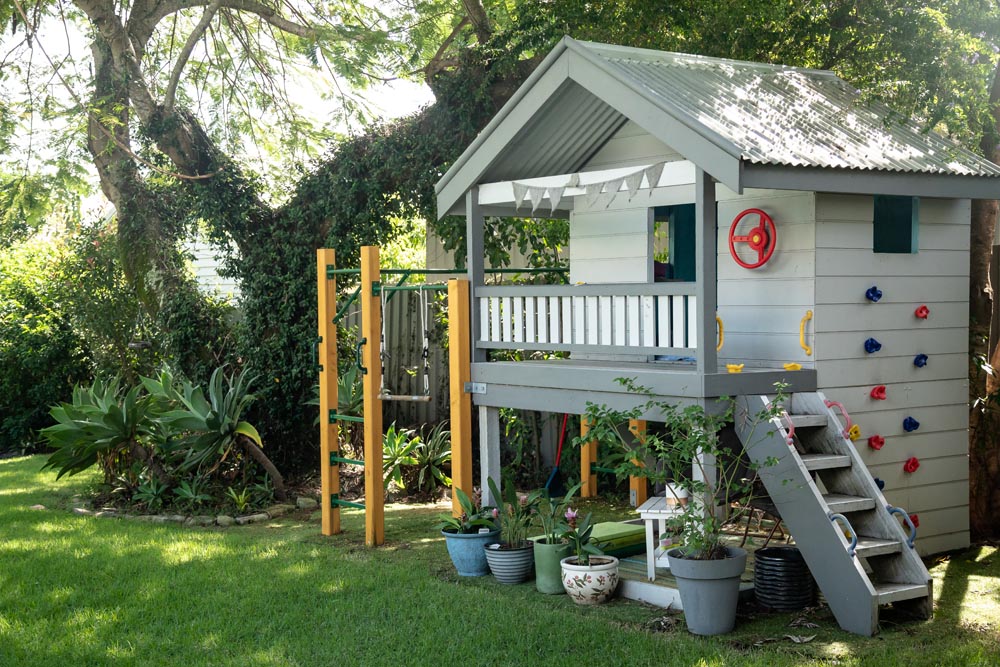 2. Space Station
If your kids are dreaming of space adventures, let them live that dream on Earth by transforming the backyard cubby house into a space station. Craft a few simple planets, stars, and constellations out of paper mache or paper plates and hang them around the walls. Then sprinkle a few foam spacemen or even aliens around the area to give it an intergalactic feel. This unimaginative will become an out-of-this-world experience they'll be excited to explore. In addition, this will help your children learn the basics of science and the solar system. This is one of the benefits of cubby houses for play, learning and development.
3. Fairytale Palace
Let your imagination take flight and build an amazing fairytale palace for your little ones. The possibilities are endless – craft turrets and flag poles for the exterior, construct a drawbridge that can be raised. Also, lowered or got busy making colourful stained glass windows with cellophane sheets. It's time to bring the magic alive with a fairytale palace fit for royalty. And just think of all the dress-ups you can have.
4. Pirate Ship
Dreaming of the high sea is easy once your kids build a Pirate Ship in your backyard. With a few simple supplies, you can transform your outdoor space into a swashbuckling pleasure for young adventurers. First, paint the walls with a wooden style, create a Jolly Roger flag to hang proudly from the mast, and use driftwood to fashion a crow's nest. Then add some plastic pirate figures for extra fun and let them explore their imaginations on the open ocean.
5. Log Cabin
Building a log cabin is the perfect way to create an outdoor hideaway that looks like it just stepped out of the woods. Start by gathering up logs, bark and twigs and use them to form your walls. Finish off with a slanted roof for an authentic cabin charm. After you're done completing construction, add some outdoor furniture. This includes deck chairs for your kids to hang out and enjoy after a day of playtime – nothing beats the classic log cabin feel.
6. Treehouse
If you have access to tall trees in your backyard, why not take advantage of this prime location and build a special treehouse cubby? It doesn't need to be extravagant – you can use wood panels or even recycled materials like plastic containers to build its walls. Don't forget about the ladder for getting in and out, either. The sky's the limit with a custom-built treehouse. This way will let your imagination run wild and make something unique for the enjoyment of your whole family.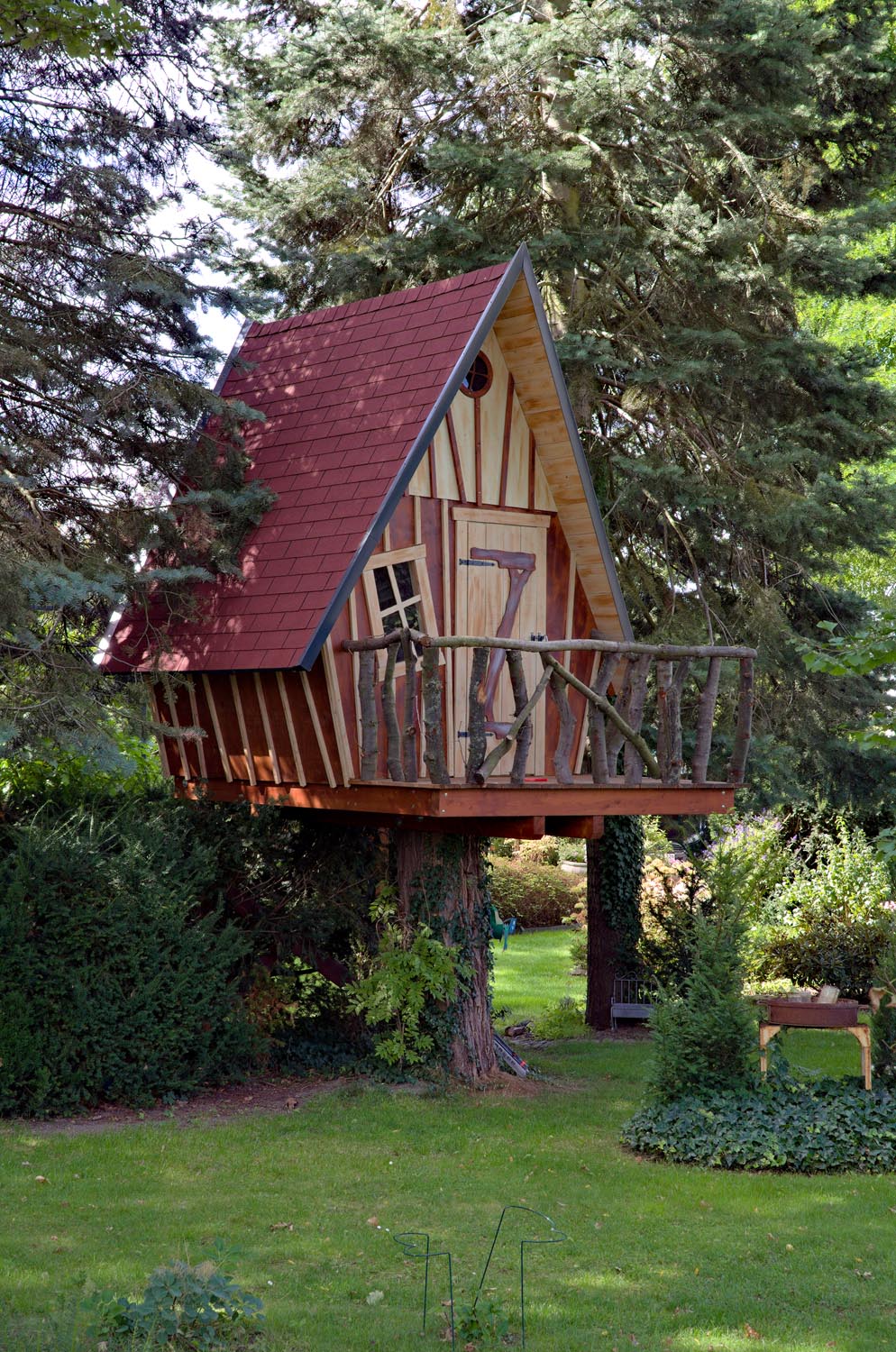 7. Castle
Transform your outside space into a fairytale castle, and let your inner king or queen come out to play. Paint the walls in colour schemes of your choice, and the stonework on the exterior can be made to look realistic with various paint techniques; you'd be amazed at what you can create. Get creative and add battlements along the top of the walls, don't forget an impressive shield by the front door. Also, why not finish it off with some plastic dragons so that visitors can feel like they have been transported to another world.
Conclusion
Creative cubby houses can be a great addition to your backyard. Not only do they provide hours of entertainment and fun for kids. But they also help them learn, develop and explore their imaginations while playing outside. So consider these seven creative cubby house ideas and make your backyard a special place for the whole family. Good luck!