Whether you're a cooking enthusiast or simply trying to make life easier, the kitchen is often the center of the home. From family dinners and entertaining friends to baking up a storm or even just grabbing a snack, your kitchen gets plenty of use. As such, it's important to ensure your kitchen is functional, practical, and efficient so you can get the most out of it. Updating your kitchen appliances can make this possible.
2,000 Americans were polled by OnePoll and Bosch Home Appliances on their families' cooking practices. They discovered that adults spend an average of 67 minutes per day, more than 400 hours annually, in their kitchens. While the majority of survey participants claimed sole responsibility for preparing breakfast (29%), lunch (21%), and dinner (23%), the remaining participants typically collaborated with their partners to put food on the table for the family. Having this, choosing the best kitchen appliances should come from a trusted home appliance source to ensure that your family's culinary needs are met.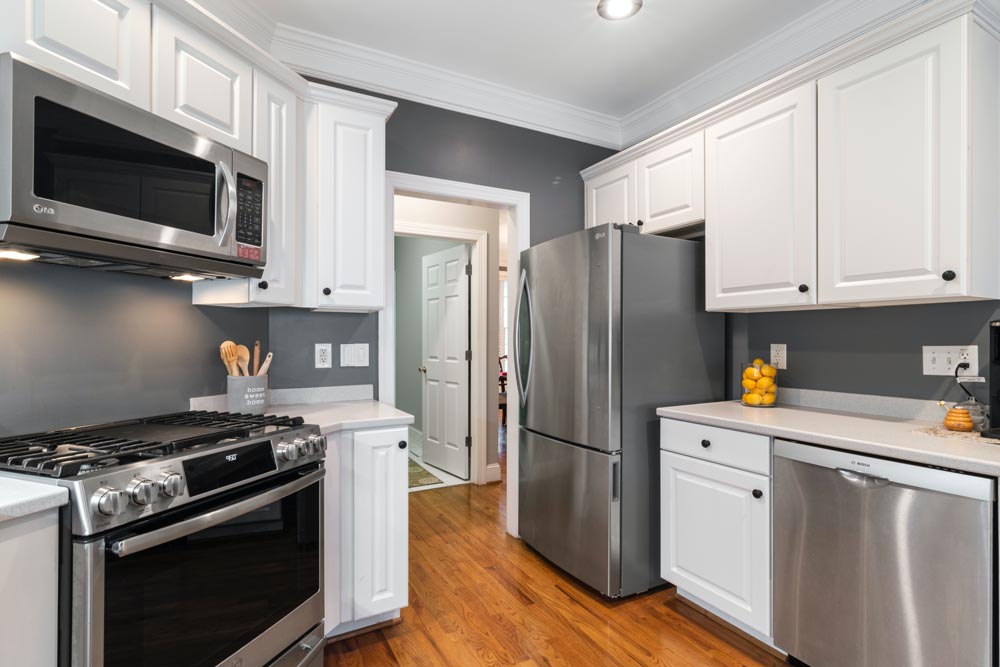 Here are seven reasons why you should update your kitchen appliances:
1. Increased Efficiency
Newer models of kitchen appliances are often designed with energy-saving features that can help reduce energy consumption and utility bills. They also tend to use less water and, in some cases, could even save you time when it comes to cooking.
2. Improved Performance
Upgrading your appliances can help improve their performance, allowing them to work more efficiently than before. Newer models are designed with the latest technology, which means they often have better features than older versions and can easily handle more tasks, such as defrosting frozen food or heating water quicker.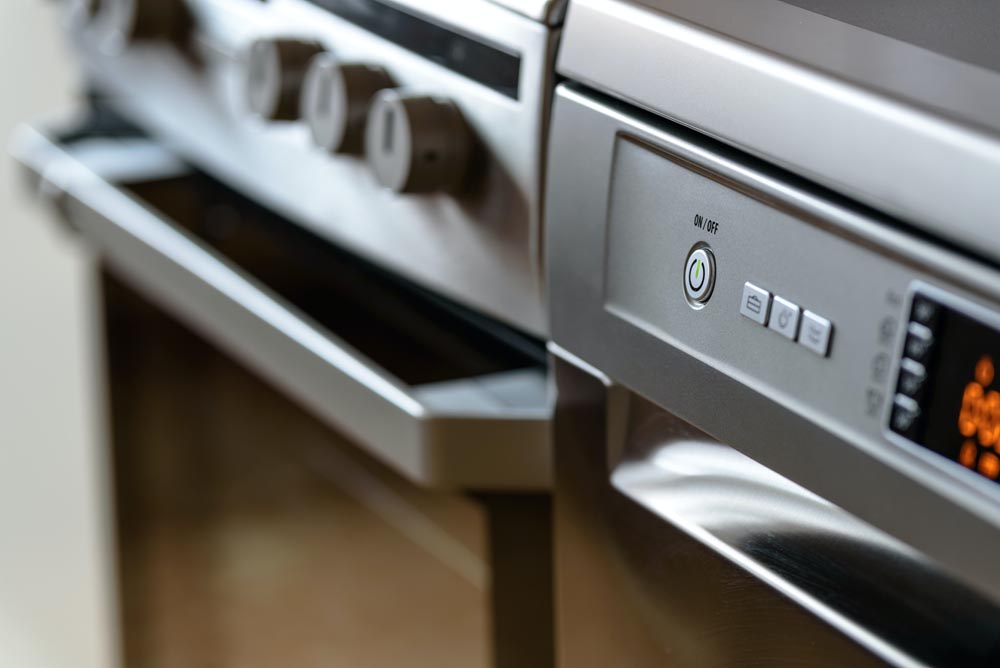 3. Enhanced Safety
Kitchen appliances can be dangerous if not properly maintained, so having the latest models ensures that you and your family are protected from any potential hazards or accidents. Newer versions of kitchen appliances typically have improved or additional safety features such as over-heat protection and automatic shut-off functions.
4. Advanced Features
Modern kitchen appliances often come with additional features such as touchscreen control panels, timers, and sensors. These features make the appliance much easier to use, allowing you to customize its settings according to your needs.
5. Improved Quality of Food
Upgrading your kitchen appliances can help improve the quality of food you produce in the kitchen. Newer features such as adjustable temperature controls, air fryers, and slow cookers can help you prepare healthier meals.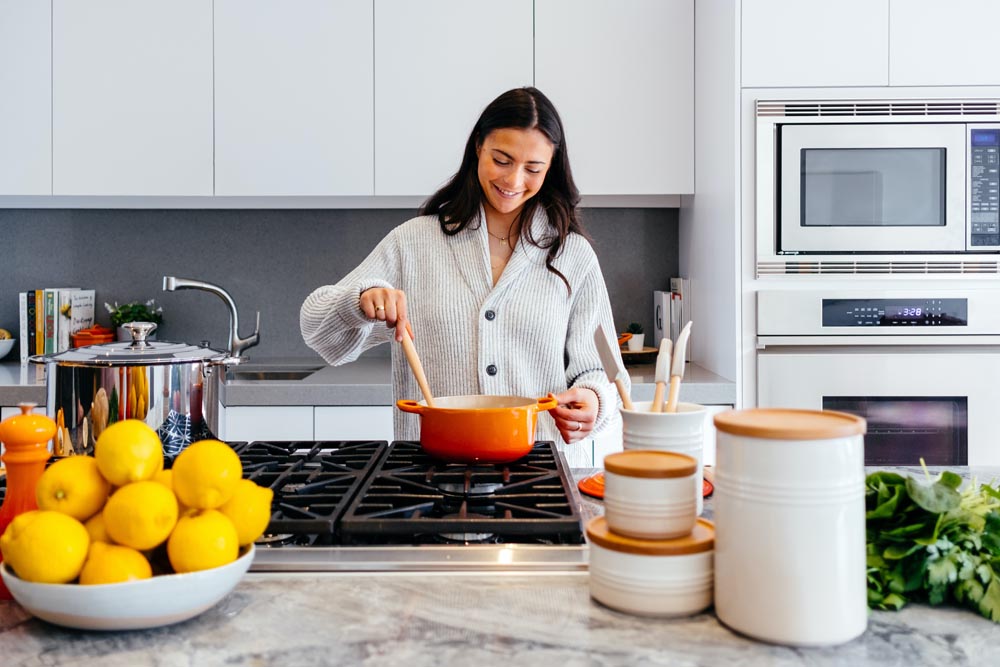 6. Added Convenience
Modern kitchen appliances often come with convenience features such as automatic shut-off functions and timers, which allow you to set the appliance to start at a certain time or turn off after a specific period of time. This can save you time and give you more control over the food being prepared.
7. Upgraded Aesthetics
New kitchen appliances can add a bit of style to your kitchen, allowing you to upgrade the look and feel of your home while also increasing its resale value.
Companies also offer a range of services and support for their products, which can eliminate the hassle of maintaining your kitchen appliances. Many companies now provide installation, repair, and maintenance services as well as warranties on their products, so you know that your appliance is in good hands.
How to Buy Kitchen Appliances on a Budget
Are you looking to upgrade your kitchen appliances but don't want to break the bank? Shopping for new kitchen appliances can be an exciting process, but staying within your budget is important. Luckily, there are a few tips and tricks that you can use to buy the best kitchen appliances on a budget.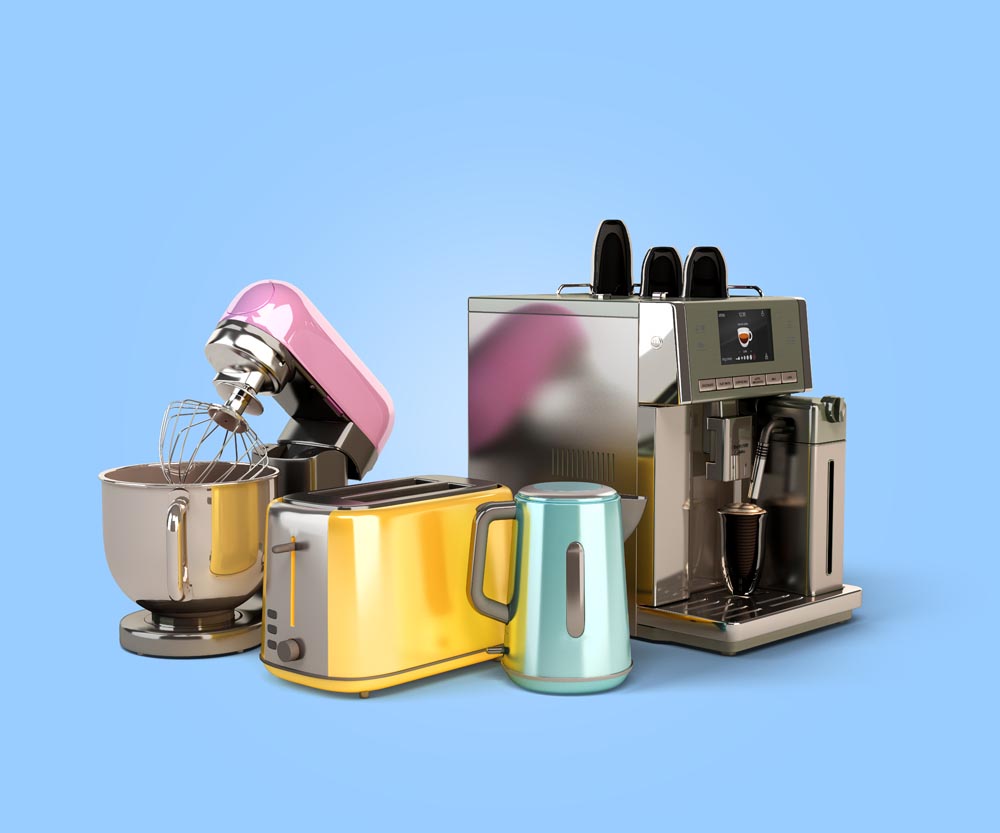 Research What Features You Need
Before you start shopping for new kitchen appliances, it's important to research and understands exactly what features you need. Are you looking for a basic appliance or one with extra bells and whistles? Do you need something that fits in a small space or can handle large batches of food? Taking the time to research and decide what features are must-haves for your kitchen will save you money in the long run.
Shop Around for the Best Prices
It's time to start comparison shopping once you've decided which features and appliances you want. Compare prices at different stores and online retailers to find the best deals on kitchen appliances. Look out for sales or special discounts that may be available. You can also look into buying used appliances if they are in good condition and have all the features you need.
Consider Energy-Efficient Models
Investing in energy-efficient models can save you money over time when it comes to kitchen appliances. Look for appliances that are labeled as Energy Star certified, which means they use less energy and cost less to operate than standard models. Although the initial purchase price may be higher than a traditional appliance, these models will save you money in the long run.
Don't Buy on the Spot
When you find a kitchen appliance that looks like it meets all your needs, don't be tempted to buy it on the spot. Take the time to compare shops and make sure you are getting the best deal possible. If you hurry, you may end up paying more than necessary or missing out on a better deal elsewhere.
Look for Items With a Warranty
It's always important to purchase kitchen appliances that come with a warranty. Warranties help protect you in case something should go wrong with the appliance within a certain time frame. If you plan on enjoying your new kitchen appliances for many years, look for models with long warranties or extended service contracts.
In Conclusion
Your kitchen is an important part of your house and having the right appliances can make a big difference. You spend your hard-earned money to buy new appliances, so make sure you get the most out of them. By researching what features you need, shopping around for the best prices, and considering energy-efficient models, you can upgrade your kitchen on a budget. With these tips in mind, you're sure to find the perfect kitchen appliances that meet all your needs and stay within your budget.