Are you looking to update your home's decor and can't find something unique enough? Well, we have just the right decor ideas to try this year. Whether you are working under a tight budget, or just want some simple DIY ideas, you are in the right place.
From simple ideas such as a colorful light bulb, layering rugs, or adding a beautiful tapestry, we have ideas to make your home feel more welcoming, refined, and on-trend.
Depending on your preference, you can incorporate some of these inspiring ideas to bring more warmth and color to your space.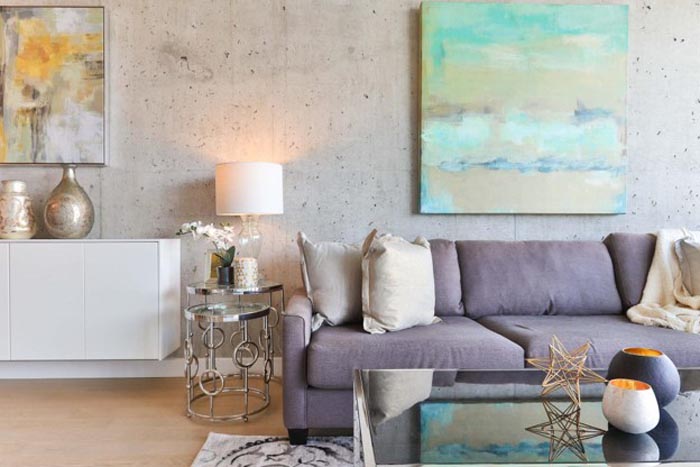 1. Opt for a tapestry
Tapestries are one of the most unique decor items that most people don't think of but they can make so much difference to your space. They are quite flexible as you can shift them from one room to another, depending on where you want them. Also, if your favorite tapestry doesn't connect with your current decor, you can shelve it for a while until you redecorate again.
Tapestries are one of the best ways to add that beautiful and stylish, modern look to your decor. And, they never fall short of unique ways to use them. For example, you can use your gorgeous elephant tapestry to break the monotony on your wall, use it as a bedspread, blanket, or even as a curtain.
One crucial thing you should do is to ensure that your type of tapestry, color, pattern, and design matches the rest of the decor. Better still, you can make your tapestry the focal point and let all other decorations stream from its beautiful colors and texture.
2. Use Layered Rugs
The idea of using just one large rug is continually becoming old-fashioned. Not to mention, most oversized rugs are super expensive.
For this reason, layering rugs has become a sure way to add glamour and coziness to your space. Be sure to mix different patterns with varying contrast of prints and weaves. Sure, this could be quite daring, but when done right, layered rugs can leave your guests awed. The trick is to select patterns and colors that are complementing each other but are still different enough. For example, you can easily give your floor a touch of an on-trend style by layering a beautiful hide rug on top of your natural-fiber style. This helps to create an appealing environment, without overwhelming your space.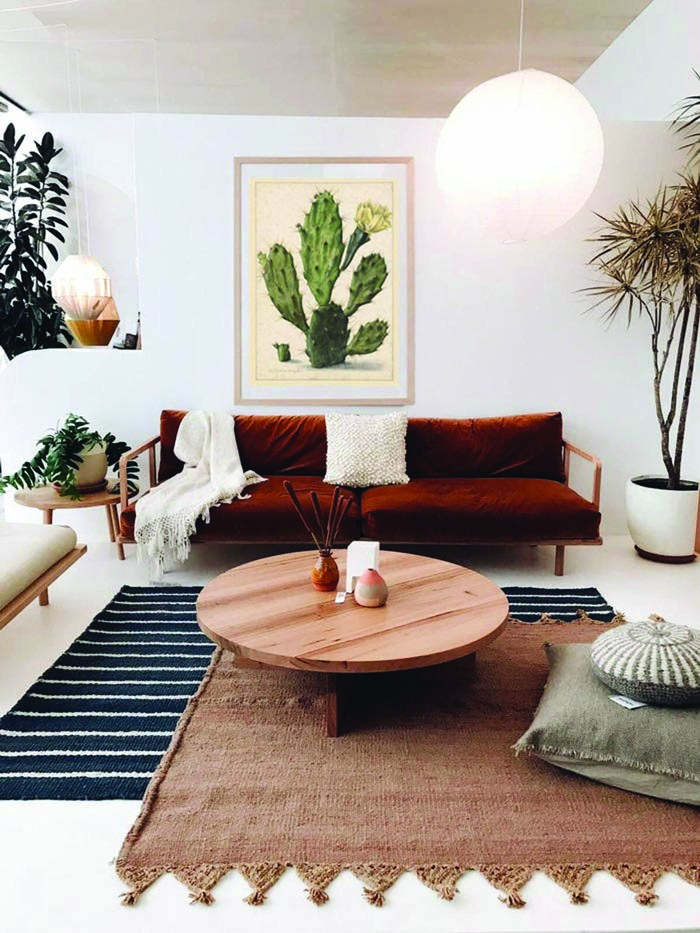 3. Hang Basket as Wall Decor
Yet another décor that is trending big time is the basket wall. The idea is quite simple and inexpensive, as well as one that totally breaks the monotony on your wall. Whether you want to replace your family photos, or just hang them above your fireplace mantel, these woven pieces are incredibly versatile. They can be used in various arrangements and designs.
The pieces help to add color and warmth to any space you choose to use them in. Also, they work well with multiple styles including, boho-chic, rustic, coastal, or traditional styles. For instance, if you are more into a colorful, eclectic look, a collection of African Baskets on your wall can be a great idea.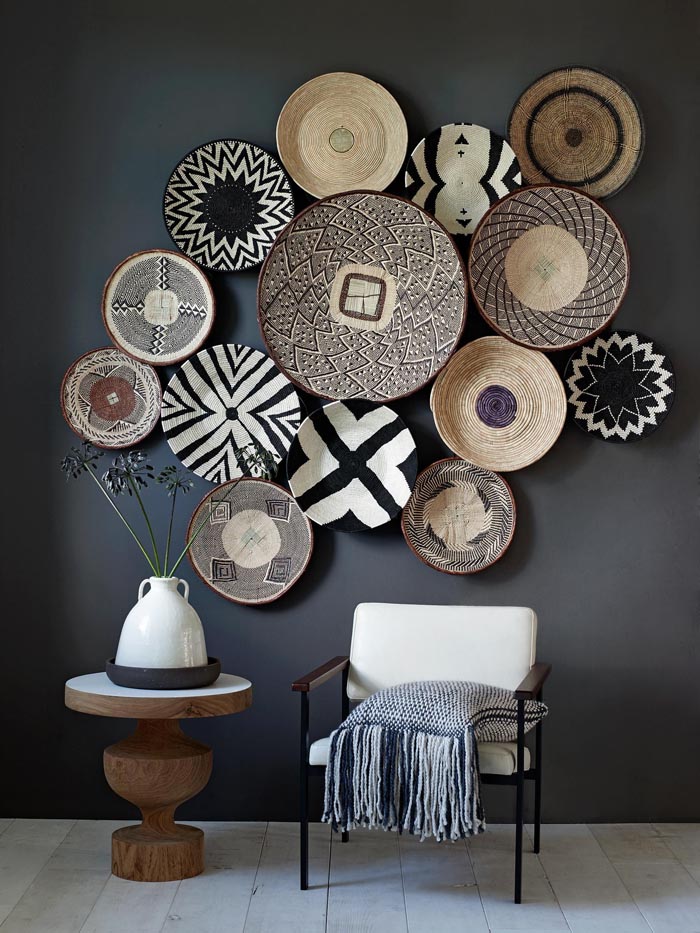 Unlike in the past, when matching pieces of furniture were popular, things have taken a completely new turn. Individual pieces are becoming a hit as more people experiment more with their space. You can decide to mix various styles or periods when choosing your furniture to bring out the look you desire.
For instance, if you just want a simple mix of styles, adding contemporary style in a classic space or vice versa, is a simple way to add interest to your room. The contrast in the two styles will always create a striking statement, and it's easy to achieve.
But, to ensure that your space looks coherent despite the mix in styles or periods, ensure you limit your color palette. This will help prevent your space from looking too overwhelmed.
5. Go for a Pouf / Ottoman
Poufs have also become increasingly popular pieces in decor and not without good reasons.
For starters, these decor pieces are quite versatile and easy to incorporate with the rest of your decor. They come in various shapes, sizes, and materials, and they are stylish ways to add texture and pattern to your space.
Also, they are portable and eliminate the worry of floor scratching when being moved around. Better still, you can use them for various purposes: whether you want to relax your feet on them, or use them in place of a table, they are just the ideal pieces.
6. Embrace Colored Cabinets
All-white cabinets have dominated all the popular décor boards for years. But, white kitchen cabinets make the kitchen area look outdated, and the trend is getting archaic. A lot of people are now incorporating the idea of different colors instead of the usual all-white cabinetry.
The new trend is to paint one or few kitchen elements such as the kitchen base cabinets or wall cabinets in daring colors including, navy blue, dark red, green, or yellow. This helps to add a fresh new and appealing look to your kitchen.
Use warmer colors to stimulate appetite and make the kitchen distinctive. And, since cabinets act as the focal point in the kitchen, painting them with a color you love, will help make the kitchen more welcoming.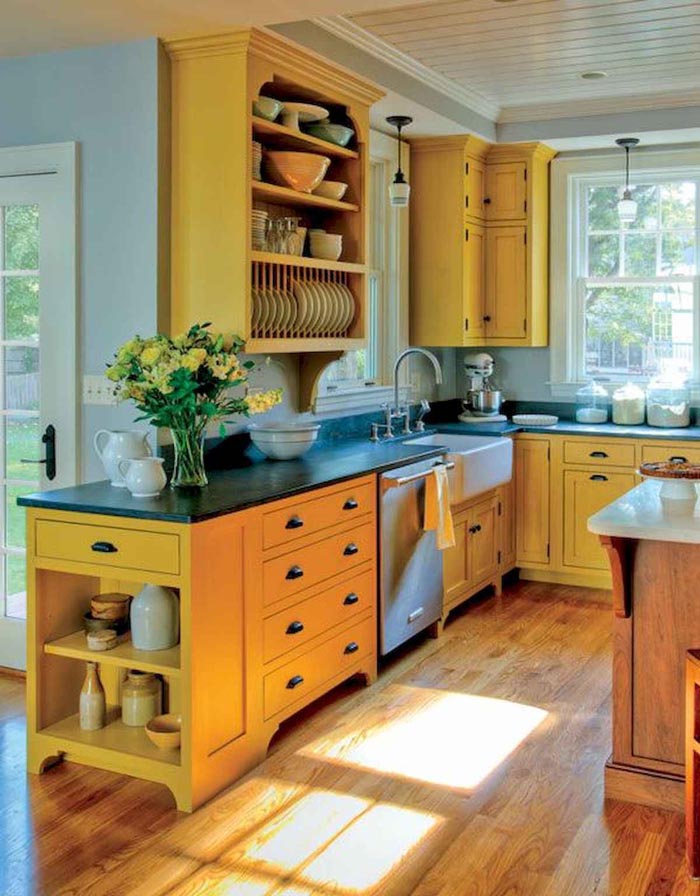 7. Incorporate Throw Pillows
Throw pillows are one of the best interior décors that are not slowing down any time soon. Selecting the right texture and pattern mix of throw pillows can transform your room.
These pieces not only add elegance to a room but they are also one of the most budget-friendly décors. And, they can easily be swapped for seasonal decorating. For example, instead of buying new ones every time you have an event, just swap out their covers, and they are all new.
Parting Shot
Every year, new décor trends hit the interior design industry. The impact of proper decoration cannot be underestimated. Choose the patterns that you think will work for you from this list and implement them today.