Planning your wedding is stressful, but some parts of the process can be really exciting. For example, picking the right photographer to capture your special day is a fun experience. After all, you get to browse through a portfolio of jaw-dropping shots and dreamy, romantic images.
Creating the perfect wedding image takes more than the right lighting and setting. So, how do photographers manage to effortlessly capture the moment? With photo tricks, of course!
What to Do With Your Photos After the Wedding
With the hundreds of things you have to do before the wedding, you may not have thought about what to do with your pictures after your big day. One of the first things you should do is back them up in multiple places so you don't lose your precious memories no matter what.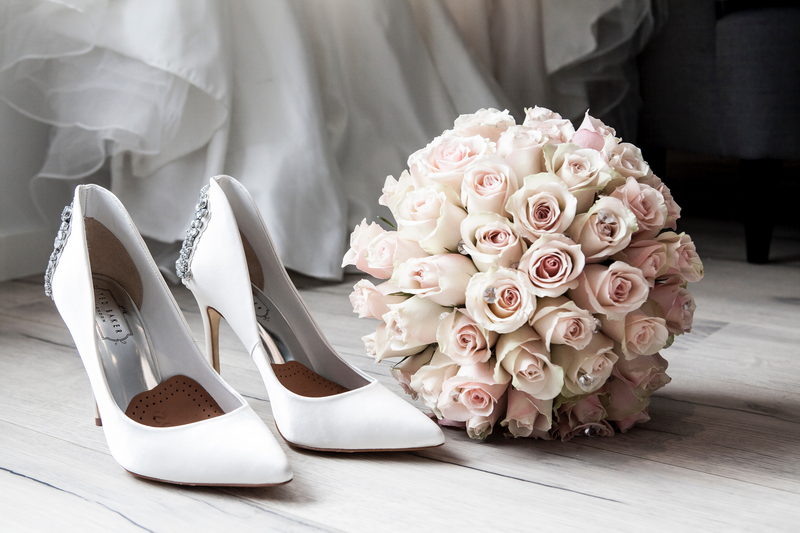 Create a wedding album, a home display, and an office/workplace display to always be reminded of one of your most precious moments. If you love to send out holiday or 'thank you' cards, you can place your photos on the front of the card or inside the envelope.
7 Quirky Photography Tricks You Should Use for Your Wedding
Your wedding is a once-in-a-lifetime experience, so you'll need to take a lot of creative photos to make the moment more special than it already is. Here are 7 ideas you should definitely try.
1. The First Look
While they say it's bad luck to see the bride before the wedding, that superstition can rob you of an incredibly touching moment. Nothing can recreate the joy on your faces once you see each other for the first time in wedding attire, so consider capturing that moment on camera.
2. The First Dance
A couple's firsts are very important. While you may not have captured your first date or first kiss, you can snap your first dance together. Most photos of this moment are filled with happy faces and honest emotions. Consider taking this picture out in the forest or down by the beach.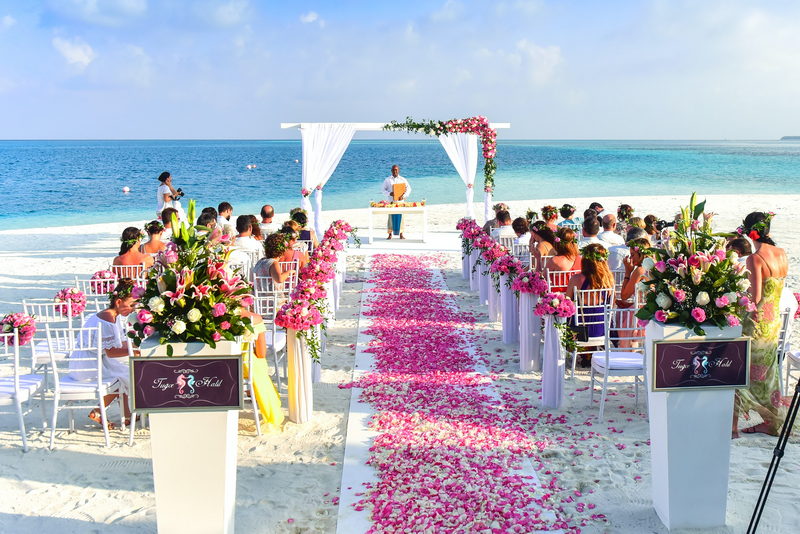 3. The Runaway
Usually, the situation is tense because of all the emotions, but you, the wedding party, or the photographer can make a joke to lighten up the mood. If you're comfortable with joking about a runaway bride or groom, you can take silly photos of one of you running after the other.
4. Before the Kiss
Your photographer is going to take a picture of you kissing your bride or groom, but the moment right before the smooch is where the magic happens. You might not have noticed it, but right before you kiss your partner, you get a dreamy look in your eyes that should be captured.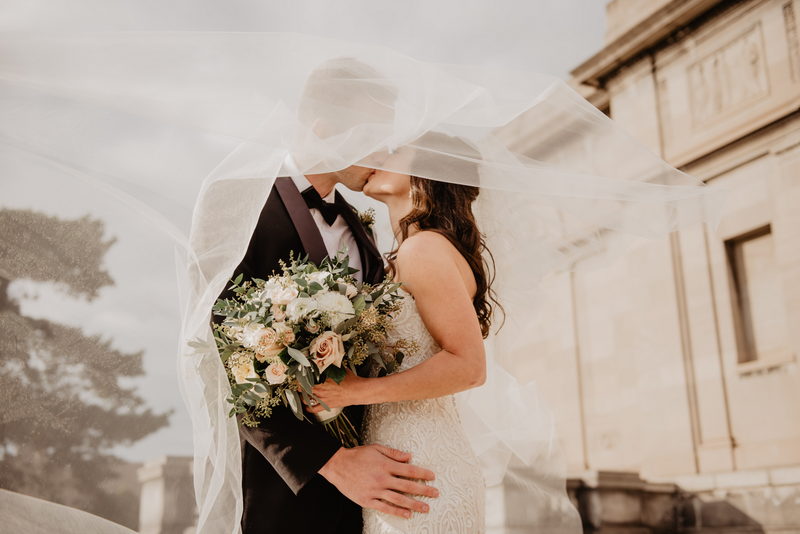 5. Submerged in Water
There's something serene and spiritual about taking a photo inside a lake, river, or stream. Since there's a possibility you'll ruin your dress, only take this photo once the ceremony is over. Ask your photographer to play with the light and position your veil to make it wispy or floaty.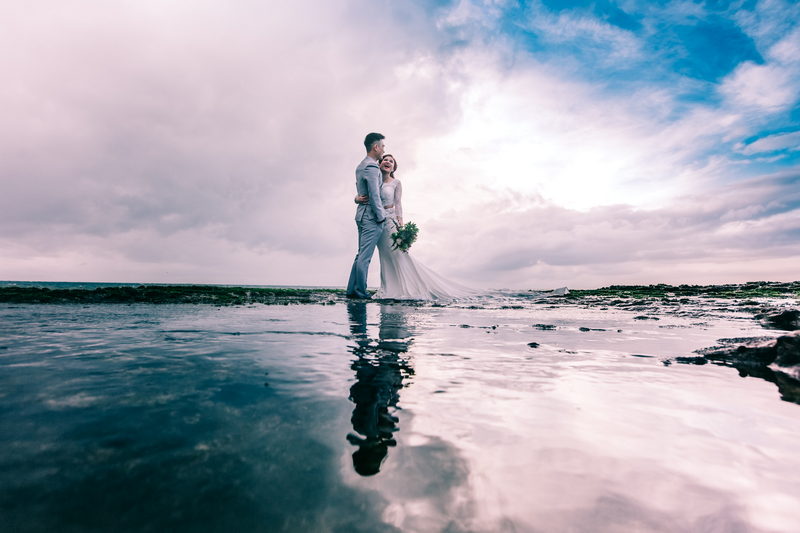 6. Retro Photography
Whether your wedding is Great Gatsby themed or you prefer the look of washed-out pictures, retro photography can add a touch of timeless excellence. Alternatively, you could take a few black and white photos or visit a retro car show or an antique shop if you need a retro setting.
7. Geek Inspired
If you're a fan of anime, sci-fi, or video games, there's nothing wrong with showing your love for your favorite movies or television shows in your photos. While some couples will dress in full geek garb, others will add elements, like props, headgear, or make-up, to their photoshoot.