What comes to your mind when you heard tool set? It might be anything but not cute. Sure, how and those metal, wooden heavy-lifting things be cute? Just take a look at below, you will find, they really can be. Crab, bird, fish, piggy, elephant, dog, fox… seriously, I can't imagine the tool set can look that cute in the shape of these animals. And the designer doesn't just make them animal shapes but also consider the characters of the animals. Like the crab multi tool, the tool is cleverly integrated with the leg. And the piggy corkscrew. OMG, the screw doubles as the piggy's curling tails is so adorable! Now you can what, you can add the multi tool to your gift list to your female friends and believe me, they won't complain about that.
We are a participant in the Amazon Services LLC Associates Program, an affiliate advertising program designed to provide a means for us to earn fees by linking to Amazon.com and affiliated sites.
Crab Multi Tool [buy on amazon]
At the Beach or on the go, this crab just wants to lend a helping claw. Grip his sturdy Beechwood shell to utilize any one of his helpful stainless steel appendages. Comes with a mini Scissor, bottle opener, 3/16′ Flat head screwdriver, can opener and rope saw.
Bird Bike Multi Tool [buy on amazon]
A Bird n the hand…is a 6-in-1 multi-tool. This helpful birdy's beak is a stainless steel Philips head screwdriver, her plumage is durable Beechwood, and her 3mm and 2mm Allen key feet and 6mm, 5mm and 4mm tail feathers are always at your service.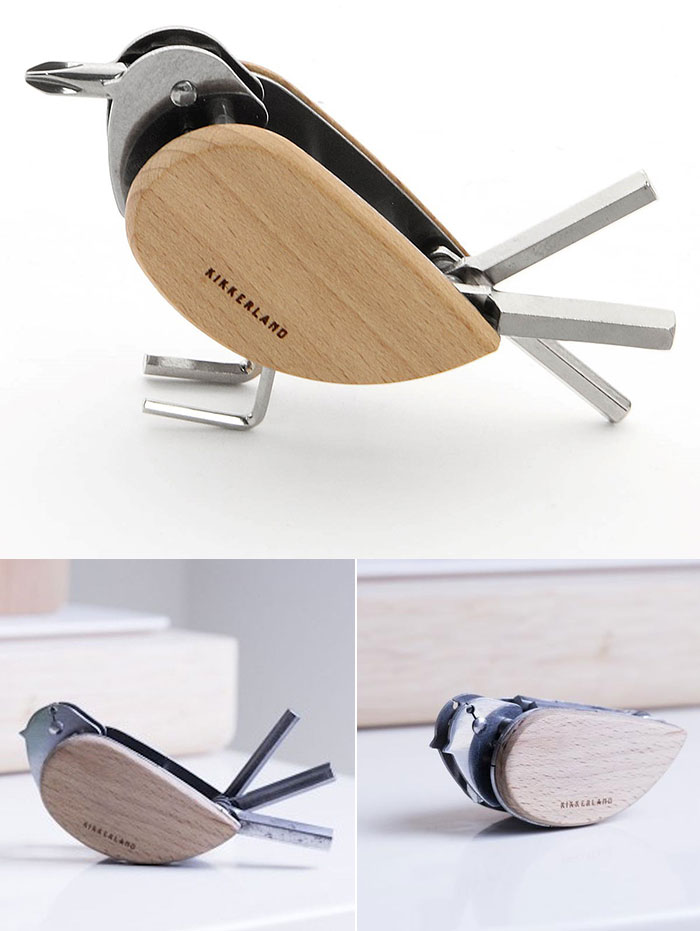 Animal Multi Tool [buy on amazon]
This handy 7-in-1 tool has everything you need to make a quick fix. Shaped like various animals, this tool includes a flathead screwdriver, a Phillips head screwdriver, wire stripper, file, hole punch, bottle opener, and utility knife.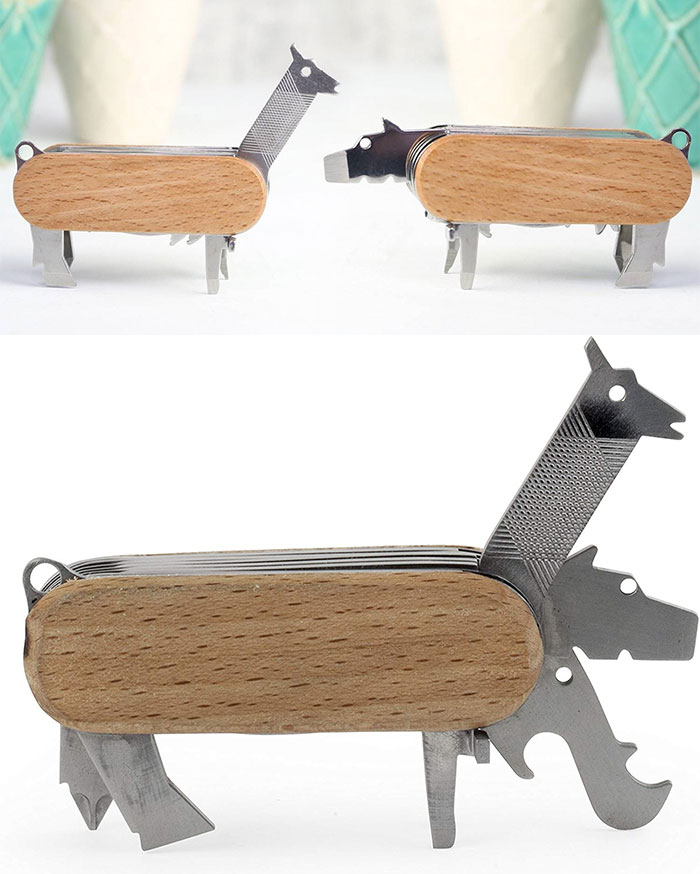 Piggy Corkscrew [buy on amazon]
This little piggy is a double lever corkscrew. Dimensions: W-3.8″ x H-2″ x L-1.08″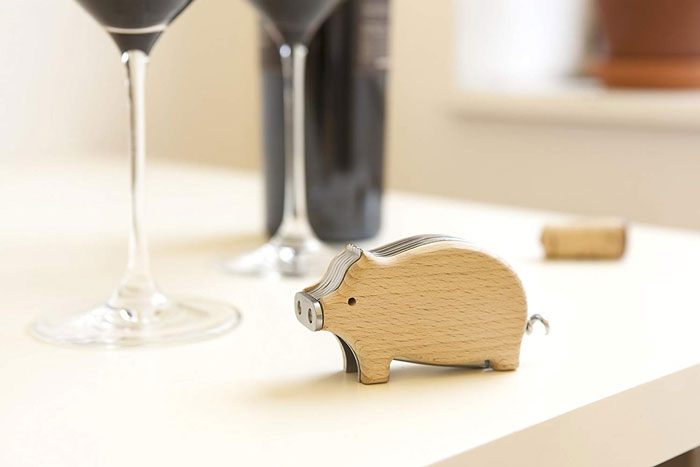 Fetch! Bottle Opener [buy on amazon]
This pup loves to play fetch with bottle caps! Pop open a beer or soda and turn your bottle cap into a frisbee! Made of beechwood and stainless steel 420.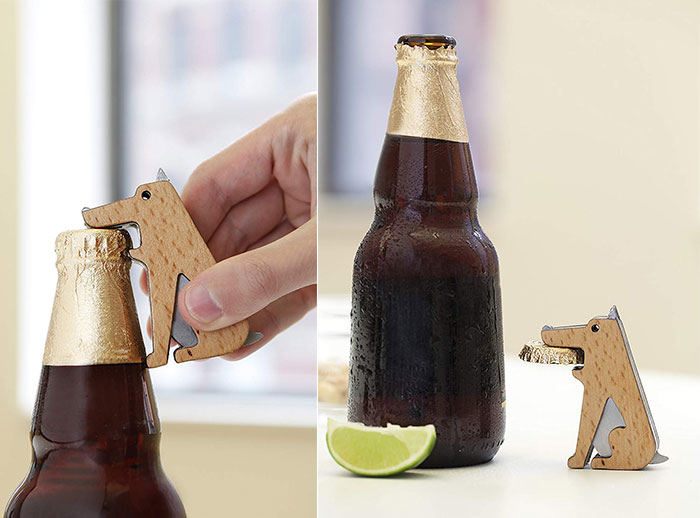 Elephant Corkscrew [buy on amazon]
Have this lever elephant corkscrew handy and you'll never forgot how to open that bottle of wine. His trunk unfolds into a bottle opener, and his tail becomes a corkscrew.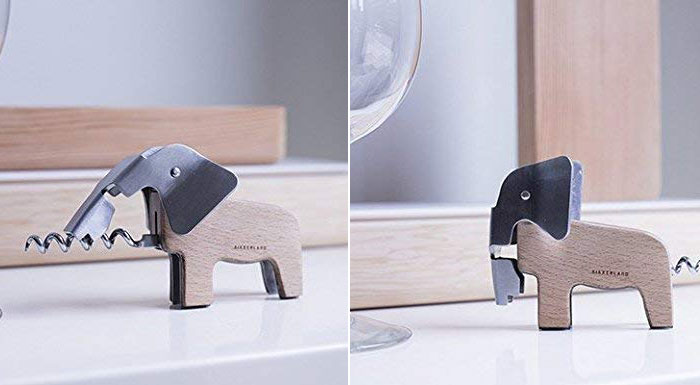 Lightwood Fish Corkscrew [buy on amazon]
Sommelier knife, waiter's friend or wine key in fun Fish shape. Arm extends to brace against the lip of the bottle for leverage when removing the cork. Features serrated foil cutter for removing foil wrapping. Also works great as a bottle opener for beer or soda.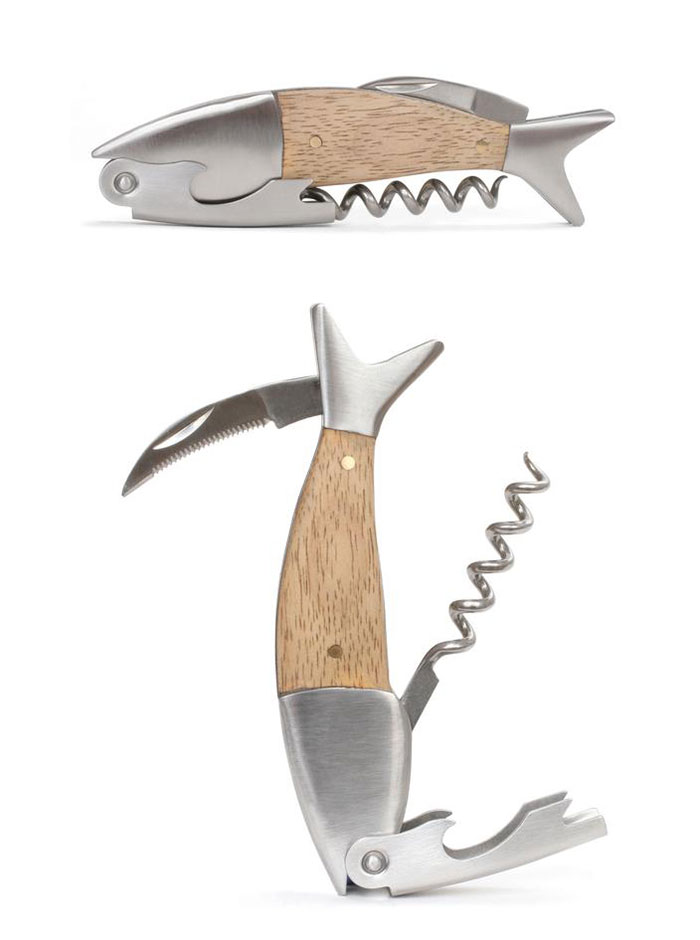 Fox Manicure Set [buy on amazon]
Includes: clipper, nail file, scissor, cuticle pusher, blade. Dimensions: W-0.91″ x H-2.3″ x L-0.84″