One more day… then Christmas Eve is there. Ready to celebrate? How about taking a virtual Christmas tour and enjoy these unique Christmas tree photos from around the world. There are 9 Splendid Christmas Trees Around World, from the dangerous tree to most expensive trees… Curious? Let's Begin!
Tesla Christmas tree 2009 [link]
Santa keeps current thanks to Peter Terren's 30 foot Tesla Christmas Tree; it was shot by rotating a rod atop a Tesla coil while switching color filters. It still uses a long exposure and a rotating colored filter but the tree shape is outlined by sparks from a rotating rod on top of the Tesla coil. This gives the "Eye of Sauron" effect. Imagine then if that rotating rod is able to be raised from horizontal to vertical while still rotating.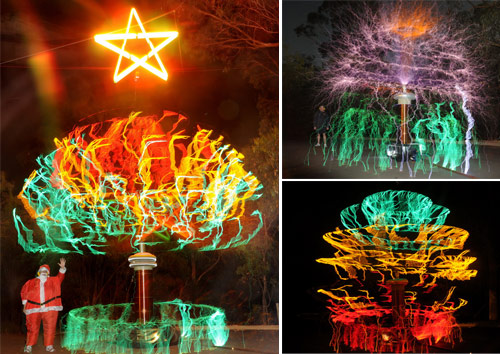 Nintendo's classic Christmas tree [link]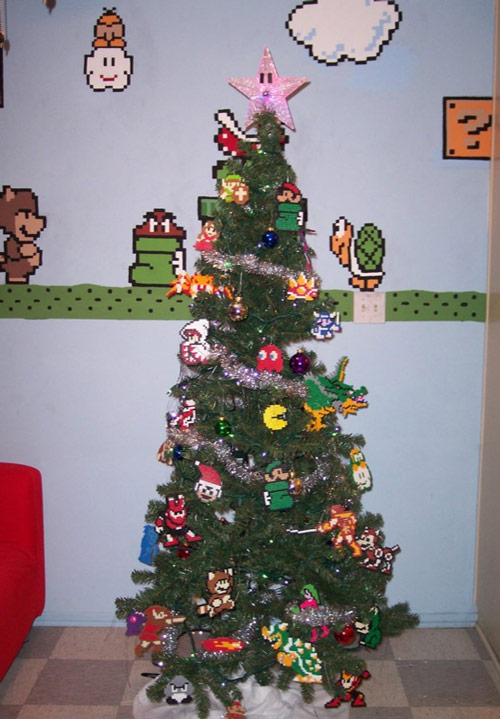 The Claridge's Christmas tree designed by Dior Creative Director John Galliano [link]
The tree, which takes its inspiration from icy snow scenes, mixed with a tropical twist.It is painted in white and metallic blue and perched among its branches are a handmade leopard, several parrots and a dragonfly. John Galliano: I want to combine the festive with the innovative, the spirit of Dior with the beauty of Claridge's, and create something spectacular that will inspire the perfect start to the season!"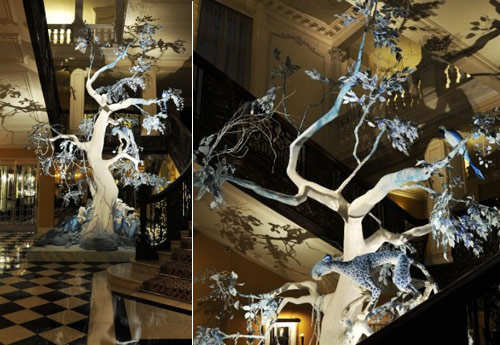 Crystal Tree at Bugis Junction [link]
The jeweled tree for 2009 is this, a tree made of tightly strung crystals. This glittering tree is located at the glass-covered mall, Bugis Junction. While this tree may not be as posh as the ones with actual Swarovski crystals and shimmering diamonds, it is by far one of the prettiest trees around. Unlike the conventional Christmas trees that are topped with stars or angels, this one wears a silver crown!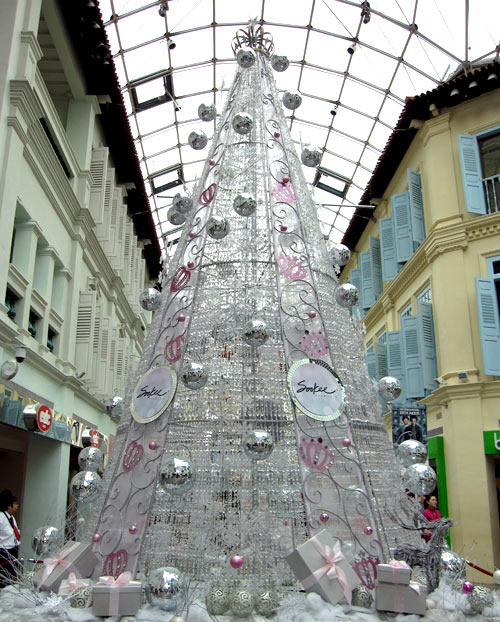 Silver Tree at the Heeren [link]
A bright pointy star on top and reindeer pulling sleighs form the Christmas tree decorations. The leaves, in this case, are really dangling strips of silver holographic foil that appear rainbow-colored under sunlight. Very nice.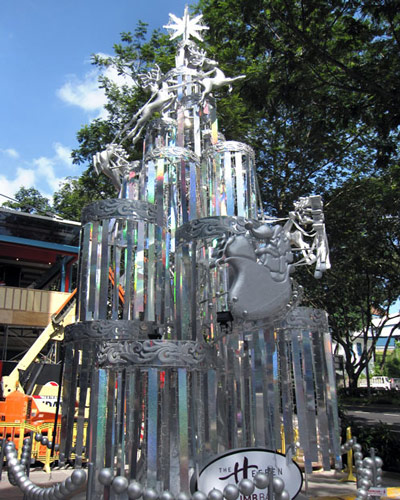 The Murano Christmas Tree [link]
As the world's biggest glass Christmas tree, the Maruno is not just a celebration of this time of the year but also of centuries-old Venetian craftsmanship. The tree was prepared by a group of glassblowers from the Benetian island of Murano (from which the tree gets its name).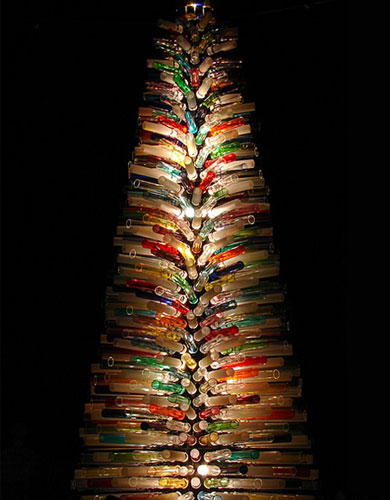 Face Tree [link]
The "face tree" is a tree of many faces. Hundreds of magazine cutouts of faces have been folded and arranged neatly together. Not particularly beautiful, but creative anyhow.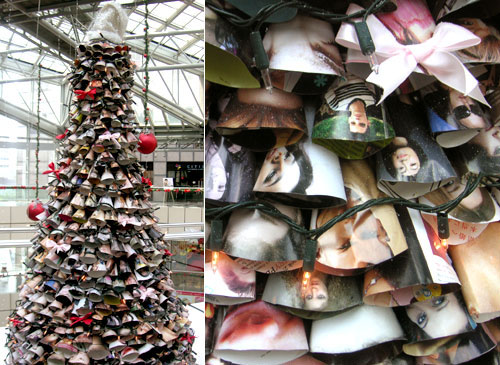 Diamond Christmas Tree [link]
Here is a new entrant by Kee Jewelry to the list of the ornamental accessories designed on the occasion of Christmas–$1 mn diamond-festooned Christmas tree. Unveiled in Singapore, it is ornamented with 21,798 sparkling diamonds counting 913 carats, 3,762 crystal beads and is adorned with 456 lights.
Splendid Swarovski X'mas Tree in Shanghai [link]