It's critical to follow sound design concepts while redecorating any room in the house. Designing a kitchen calls for a well-thought-out strategy. The kitchen used to be just a place where food was prepared. Due to the design of modern homes, the kitchen is now the most heavily used and most significant area in the house. Some important aspects related to a good Kitchen design are discussed below:
A Place to Relax and Move Easily
In order to create a functional and beautiful kitchen, the homeowner must first determine the daily routine of their family members. Consider, for example, designing an expansive dining area for a family that eats together in the living room. An efficient design can be implemented in a kitchen that is used only for cooking.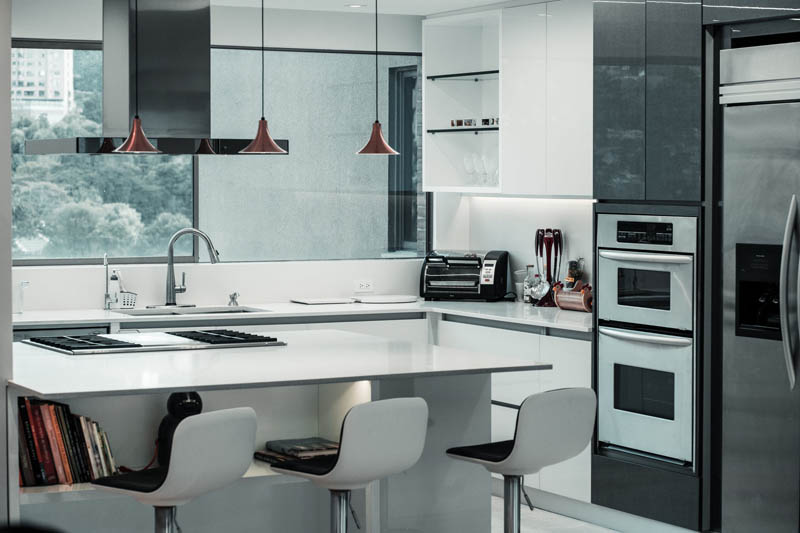 Cooking and Food Preparation
Anyone who has ever cooked will attest to the fact that having a well-organized kitchen makes the entire process much more efficient. Everything should be taken into account, including the amount of counter space needed, the amount of room around the stove and oven, the amount of space around the sink, and the ease of use of the dishwasher and garbage disposal. Efficiency is the most important factor. German Kitchens are the best examples of sophisticated kitchens with robust design.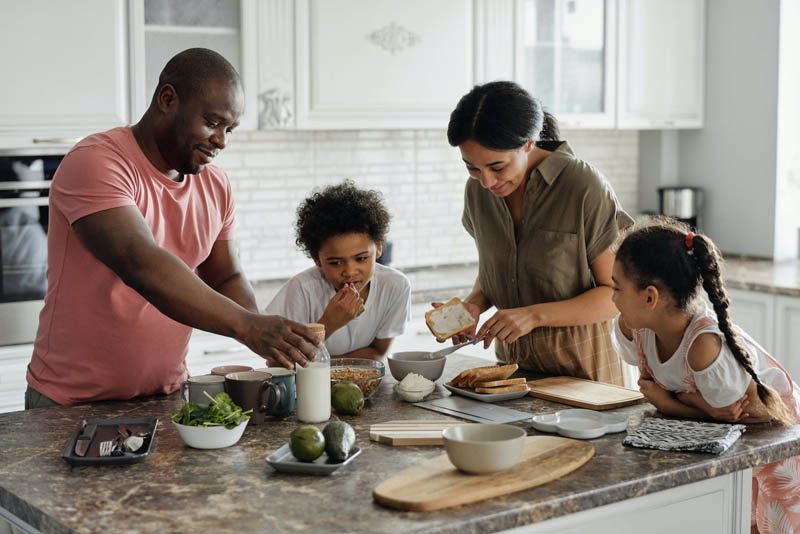 Storage is also very important
Modern kitchens need a lot of storage space. Dry goods can be conveniently stored in a walk-in pantry. Having a good storage makes it easy to find the proper pots and pans. Of course, a well-stocked kitchen cabinet is a need for storing anything from dishes to cooking tools. There should also be a consistent look and feel across your entire home when it comes to cabinets.
Lighting
Lighting is an important aspect of kitchen design that is often overlooked. Workspace illumination is provided by under-cabinet task lighting. If you're looking to add some visual appeal to your kitchen, consider hanging pendant lights. Fixtures that cast ambient light may be best installed above a dining table in the kitchen.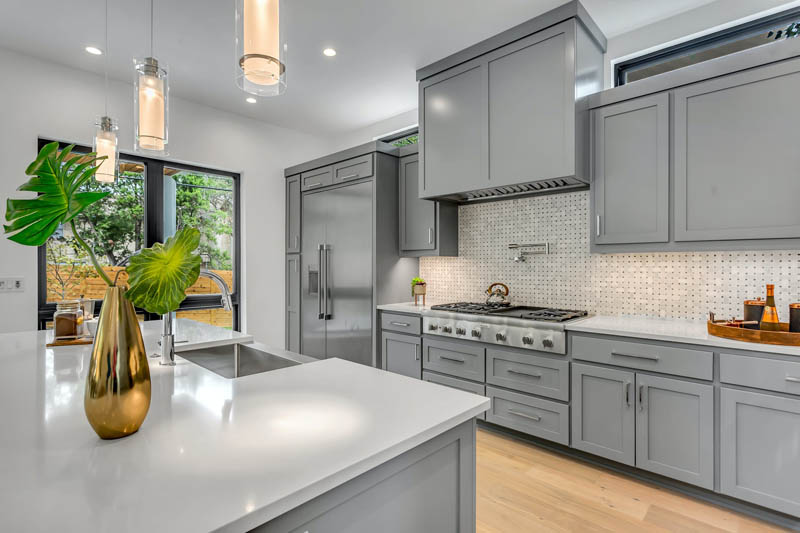 There's a good possibility that when you bring guests over, they'll end up in the kitchen, no matter how great your living room is. In our opinion, this is something that should be reflected in your kitchen design and layout. Make your kitchen a place where you and your family can gather and socialise. Open plan is a popular choice, but don't stop there. We advocate experimenting with lighting and colour tones to give your kitchen a more welcoming and homey vibe. To impress your guests, opt for slick contemporary decor for your living area.
Why is the Layout and Design of the Kitchen Important?
The layout and design of a kitchen can also have an impact on its safety. The importance of kitchen layout and design is amplified if you have children. The primary goal of your kitchen's design and layout should be to make it as child proof as possible. It's the little things that may make a big difference when it comes to your family's safety, and kitchens are a great illustration of that.
Even if you cook for a large family or just yourself, maintaining a clean kitchen can be a constant challenge. You might be surprised to learn how much of the problem stems from the design and arrangement of your kitchen. With too many corners, it becomes harder to keep the work surfaces clean, and the distance from the stove increases the risk of spilling vegetables while they are being transported. Clever design can often be the greatest way to keep a kitchen tidy.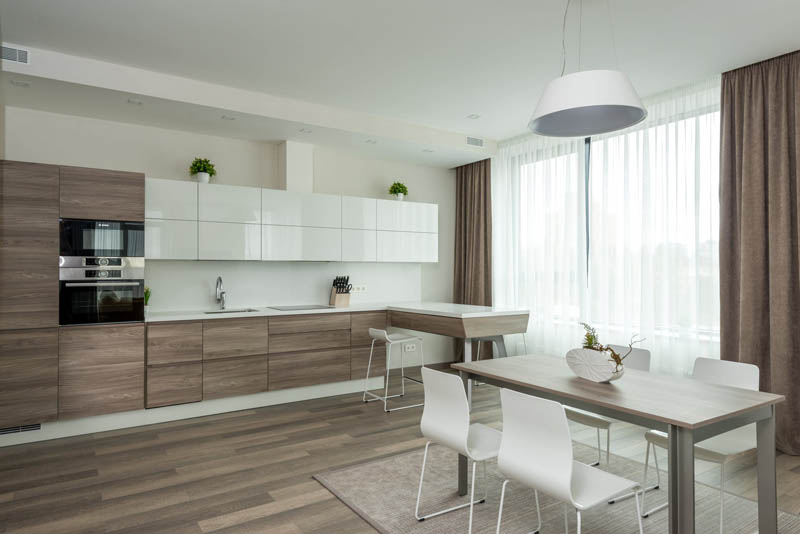 Conclusion
Thus, we have seen in detail why a good kitchen design is important. We have also seen different aspects related to a good Kitchen design. If you're planning a kitchen remodel, you'll need to consider both functionality and aesthetics. It's important to keep your kitchen practical and easy to use. Kitchens, on the other hand, are a design centre point and a place where you may unleash your inner artist. In order to strike a balance between functionality and aesthetics in your kitchen, you must first recognise the significance of proper kitchen layout and design, and then learn what factors are most important to take into account while beginning the process.