Do you ever have the experience of struggle of reaching the bottom of the jam jar? Now, there's a solution that's not only functional but cute, too! Crafted by The Design Awarded Studio Ototo, Splatypus is the perfect quirky solution!
When you're looking for a snack and an empty jar looks back, Splatypus will work its way from the bottom to top, so you can enjoy every last drop. Make snack times extra fun with Splatypus, the funky orange and turquoise peanut butter spatula. More than just a novelty item, Splatypus is the perfect utensil for meal preps. With its sturdy yet flexible silicone body, he can effortlessly the right amount of jam to your toast.
Spread the fun with this adorkable long jar spatula! [buy on amazon]
Details
Splatypus Jar Scraper Spatula is made of plastic and silicone.
It is 100% food-safe and dishwater safe.
It is BPA-free.
The dimensions are 8.35 x 0.87 x 0.59 inches.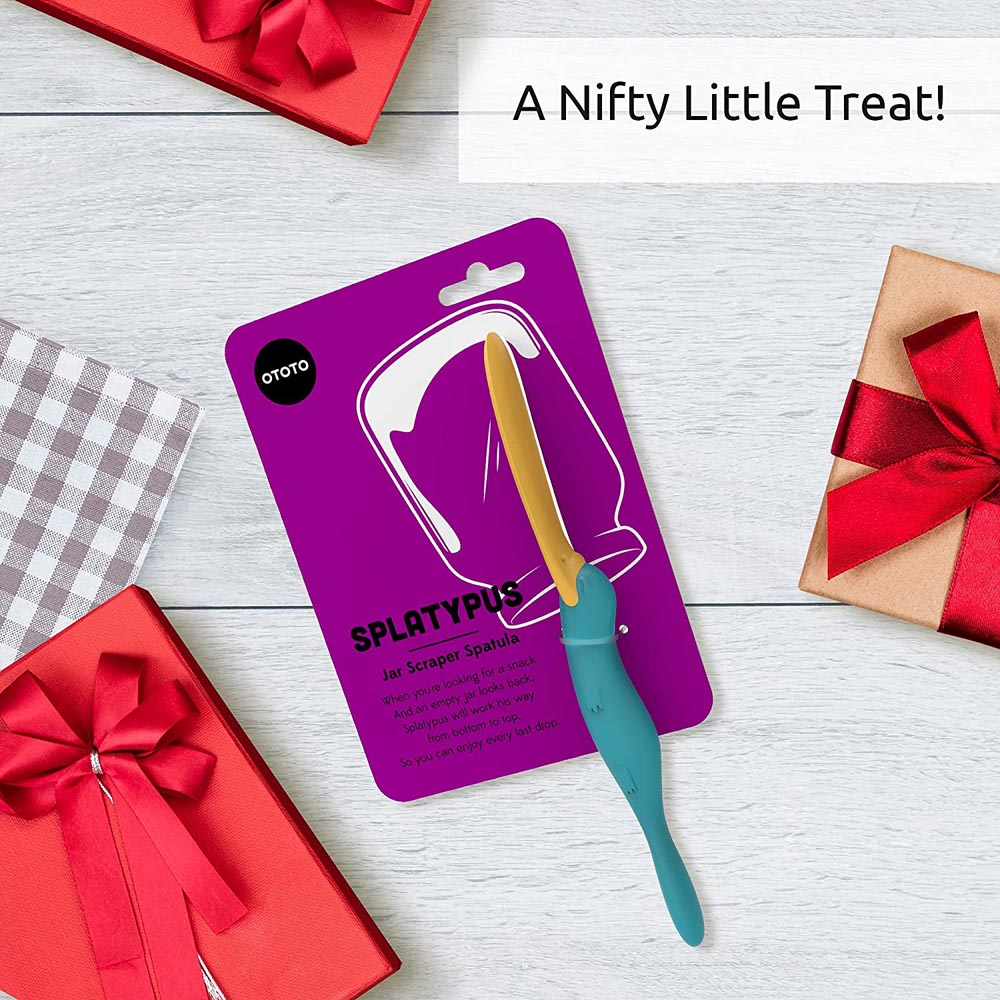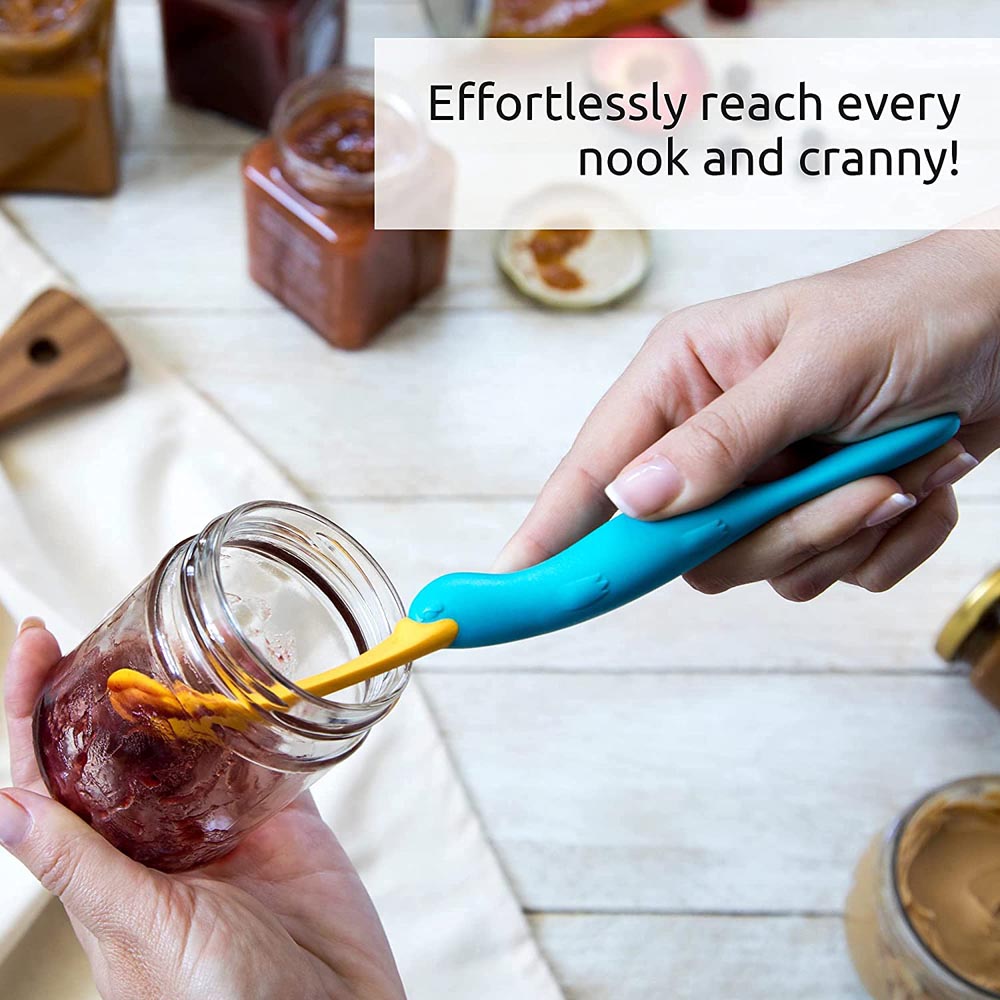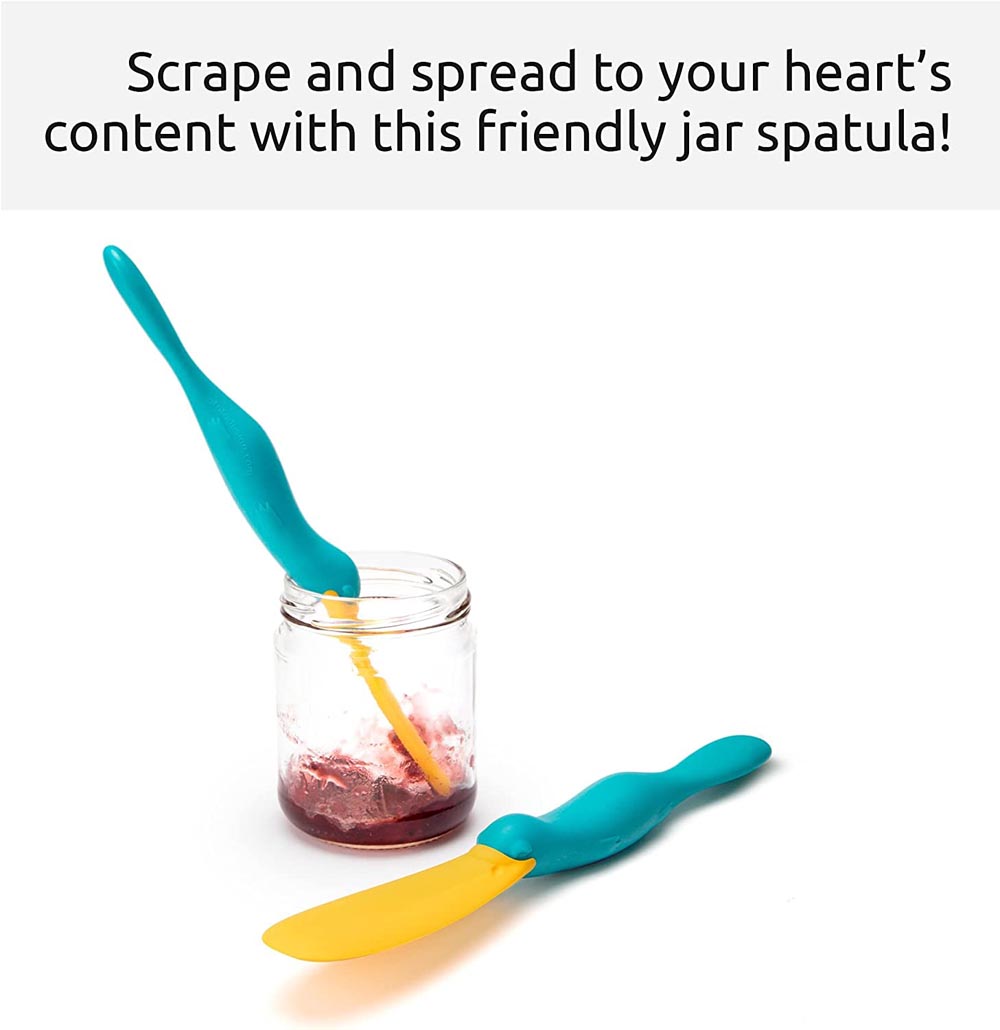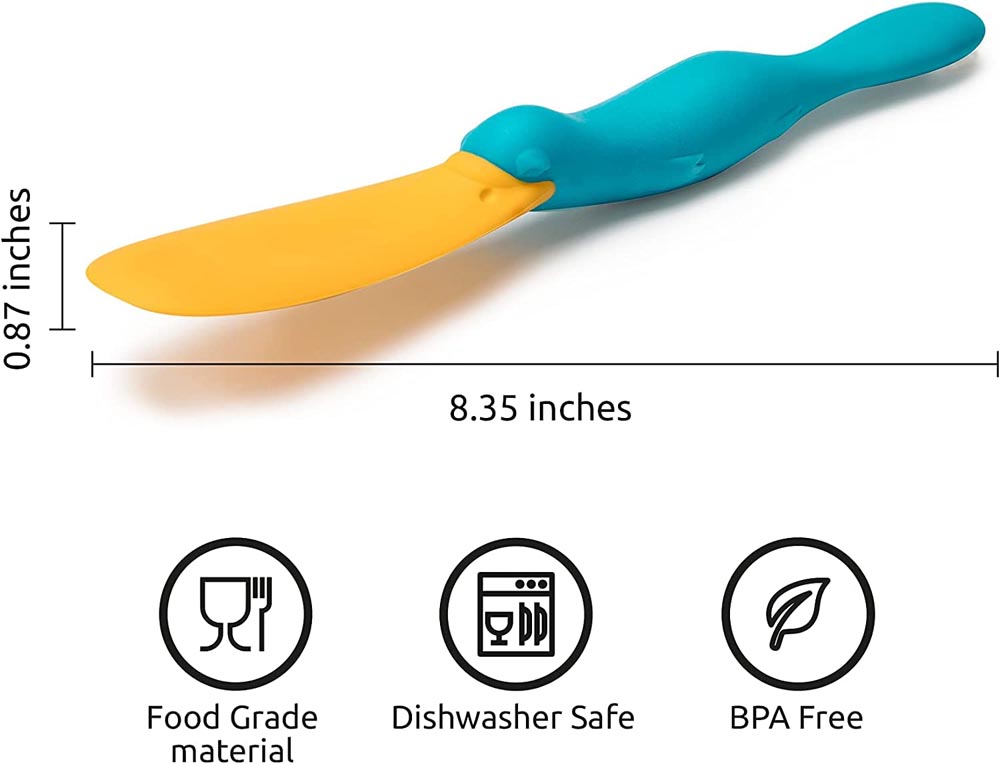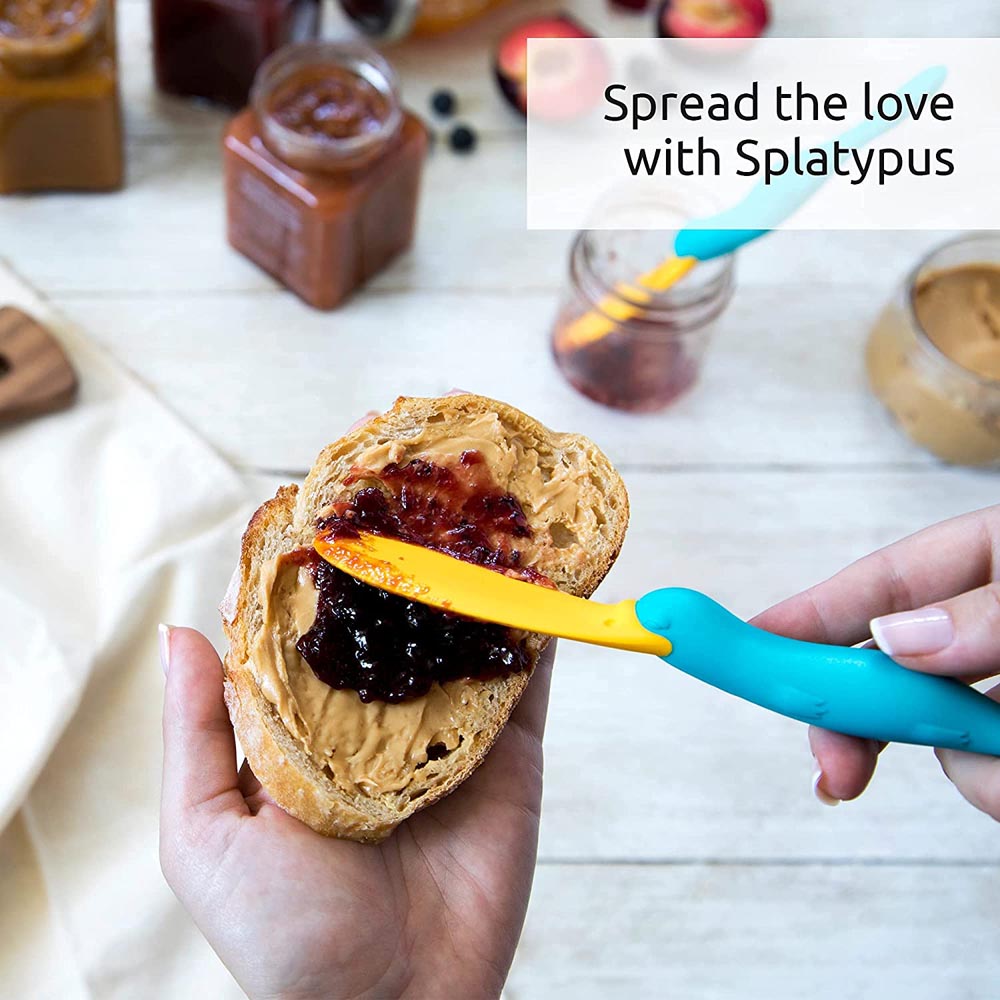 https://amzn.to/3Zhx8Wq