There are lots of things to consider when it comes to renovating your roof. Some of the most common questions about roof renovations range from cost, when to do it, and whether it is a DIY project.
In this article, we will discuss everything you need to know about roof renovations.
We will be answering all the above questions and more.
How much will the renovation cost?
The cost depends on many factors. One of the main factors being whether you simply want to restore it to the way it was or you would like to add new features to it. The cost varies based on-
Amount of renovation needed
Materials used on the roof (eg. types of shingles, tiles, slates)
Structure complexity
Coating
Installation of other material (eg. solar panel)
Size and height of the roof
Steepness of the roof
To give you a generalized idea, an average-sized roof which can be 1400-1700 sq. feet can cost you around $2500-$3000 just for the restoration part. Installing more features will cost you more. Renovating using different materials can cost you around $7000-$12000 (This includes the cost of tearing off the materials). You can use PriceYourJob to get a much more accurate idea about the costs.
Now, The costs might seem a lot but remember a roof can last up to 15-25 years or more. So considering the life span of a roof, it might be a good idea to start the renovations when you think it is absolutely necessary.
Which brings us to our next point.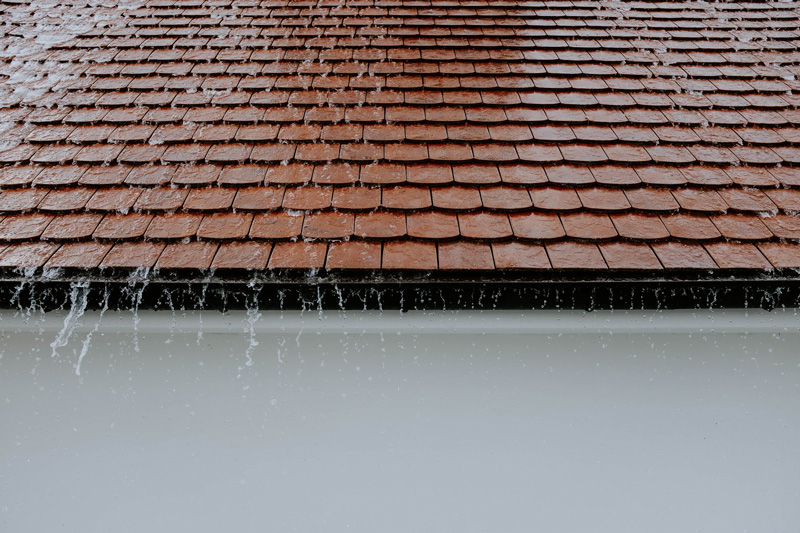 When to renovate your roof?
There are many reasons for renovating the roof. You might want to renovate the roof of your house-
If the roof gets too old:
An old roof may get discolored from the UV and the elements. In that case, simply cleaning and painting the shingles would do the trick. However, beware, discolored shingles can be a sign of water damage. Aside from water damage, old roofs can have algae or mold growth. The average lifespan of a roof can be anywhere around 15-25 years or even more depending on the weather and maintenance. So, it is expected that some repair and maintenance will be necessary during the lifespan of the roof.
If there is water leakage
Water may drip from the ceiling or leak through walls causing further water damage to your interior. If there are chronic leeks or leaks every season then it's best to replace the entire roof.
If there are heating, ventilating or energy efficiency issues
For uninsulated houses, about 35 percent of the heat can escape through the roof. This is very important if you want your homes to be cooler during the summer and warmer during the cold season. On another note, you might be opting to use solar panels or shingles on the roof. In that case, you will need to renovate the roof to install it.
If you want to get a good price on the house
Before putting the house for sale on the market, consider renovating the roof. A new roof can significantly increase the selling price.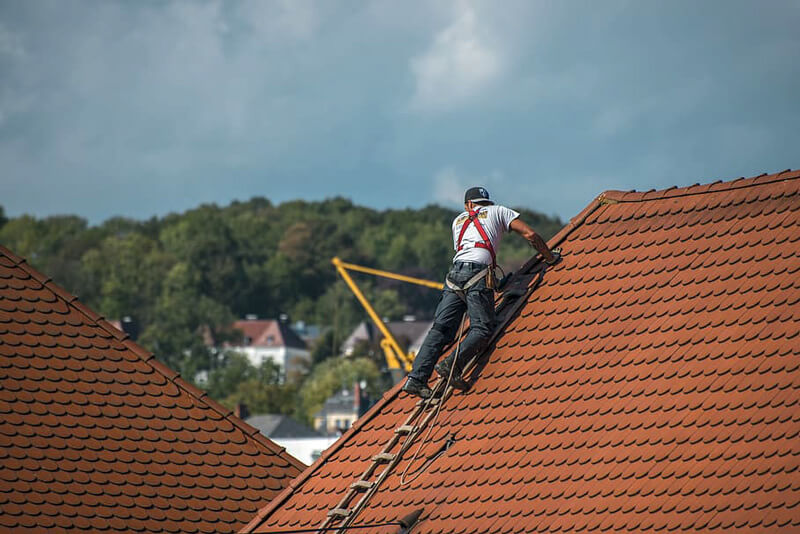 Can You renovate the roof by yourself?
If we are talking about replacing a few shingles, tiles, or patching up some small holes with proper coating then you can probably do it by yourself. But in case of an entire renovation, you should hire a professional.
Not only is roof renovation a complex job, but there are also safety hazards and the job requiresvery specific tools. Hiring a professional contractor or roof restorers will be the best option for large roof renovations.
Before hiring however consider these things-
The contractor must be licensed and insured
The contractor should provide a written quote and a fully itemized one
There should be a warranty for the materials
Transparent communication should be maintained
If you have the experience, skillset, and a few helping hands you can do a little bit of renovation by yourself too. That includes fixing or replacing shingles or tiles and painting the roof. But even then safety measures should be maintained.
It is best to use a mobile scaffolding for stability and maneuverability. As for tools you will need professional tools for the job such as roofing nail gun, a roofing hammer, tarp, utility knife, roofing shovel, and other tools specified for different materials.
As far as safety goes, you will definitely need a construction helmet, elbow and knee pads, and gloves.
How to choose the right material?
Choosing the right material is very important. Not only does it enhance the exterior look of your house, but different materials also have different functional purposes. You will have to consider the size, shape, availability, and most importantly the price.
Physical attributes like durability, resistance to wear and tear need to be considered when choosing material for your roof. , You will also have to know about your local building code and roofing code before selecting a material.
As for the materials you can have-
Asphalt Shingles
These are the most common type of materials and are available in the market. The price is also reasonable and will cost you around $70-$120 a square. The lifespan is considered to be 15-20 years
A more expensive and exotic type of shingles would be wood shingles. Wood shingles give your roof a rustic look and they cost around $100-$150 a square. These are also more durable and can last about 30 years.
Tiles
Tiles can be of concrete or clay. They offer a variety of textures to enhance aesthetics. These materials, however, are heavy and need professionals to install. Can cost you around $300-$500 a square but have the durability of over 35 years
Metal roofing
A good choice to sustain harsh weather. It comes in aluminum, stainless steel. Metal roofing is very expensive and can cost over $600 a square but last over 50 years. These are maintenance-free but are vulnerable to denting.
Slate roofing
Slates are also heavy and durable. They offer a rustic look and are also naturally fireproof and waterproof. They can cost around $600 for a square and will last around 50-70 years. You can also use substitutes of slates made of composite material. These are recycled products and lightweight but offer the durability of about 25 years at a price of $300 a square
How to prepare for the renovation?
Now that you have chosen your materials all that is needed to begin is a little bit of prep time to prepare the area for work. This includes clearing away things under the roof. You need to clear the attic so it is safe to work. You also need to be careful about the surroundings. Make sure that the surrounding area is well protected from debris. It is best to use scaffolding but if you use ladders, make sure they are properly placed.
How much does it take to finish?
As we have already mentioned, roof renovation is a complex job. Even professionals will need 3 to 5 working days to finish a complete roof renovation. This also depends on the amount of damage, weather conditions, requests for added features.
The working procedure generally goes like this-
Removal of existing materials Repair of the roof wardInstallment of flashingInstallment of insulation and adding water barriersInstalling new materials
Which is the best season for roof renovation?
First, let's point out the worst. That would be the winter and rainy season for obvious reasons. Snow and rain both make it hard to work on the roof. Spring and summer are the best times for roof renovations. Autumn is also an optimum choice as workers can work quickly as you will not have to worry about heat, cold, or rain.
Final thoughts
Roof renovations can be costly and time-consuming, but it is an essential part of the upkeep of your house. Proper inspections should be done every year to look for signs of damage.
When you do find damages and signs, don't ignore it. Follow all the procedures mentioned above and you will be well on your way to a new roof.