I once wrote a blog about "Sculptural Book Art" from Brian Dettmer. Today, I will present you another amazing book carving art from a British artist Su Blackwell who creates beautifully intricate paper models from old books. After trawling second hand bookshops looking for novels, she'll spend months carefully slicing the paper to create impressive works of art.
The models look as if they 'grow' naturally from the spine and pages of the book.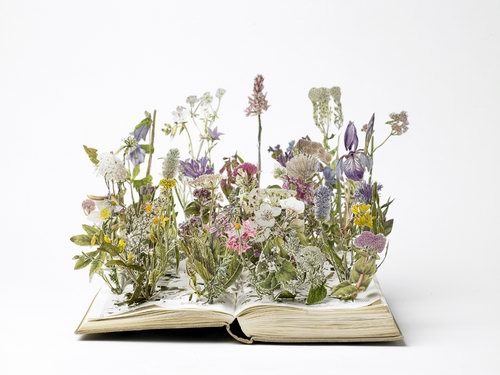 wild flower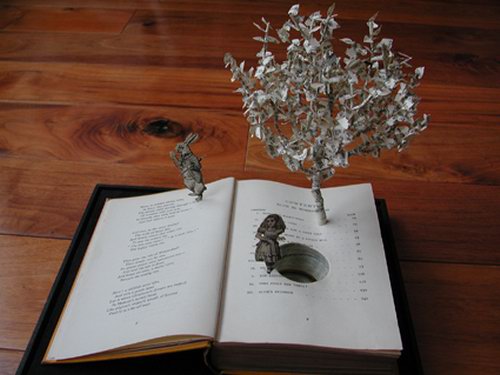 Alice:Through the looking glass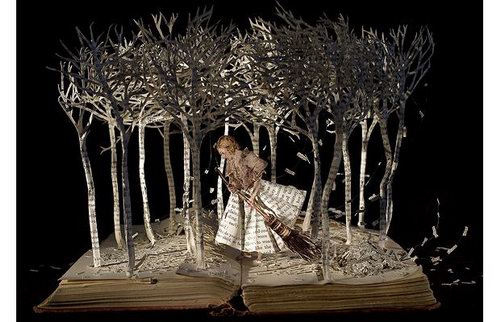 woman-sweeping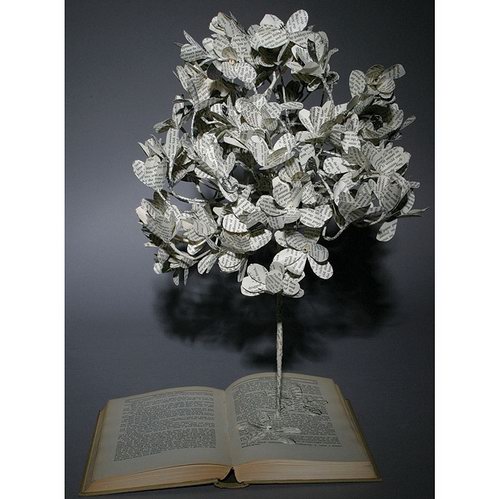 book-tree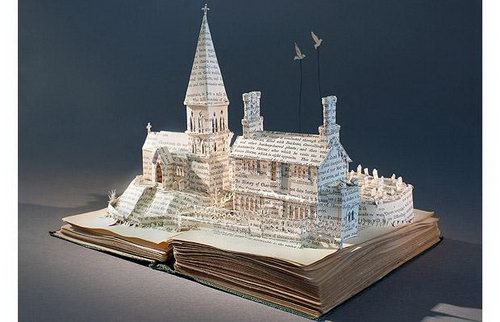 church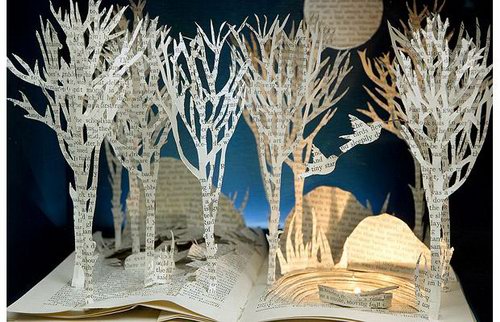 forest
She never uses first editions or rare books, but Miss Blackwell had to overcome an initial sense of guilt when cutting up the books. She said: "I began feeling guilty about cutting up the books but I had the integrity that I would create something magical from it".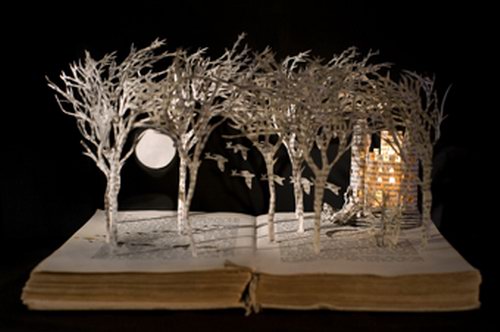 the wild swans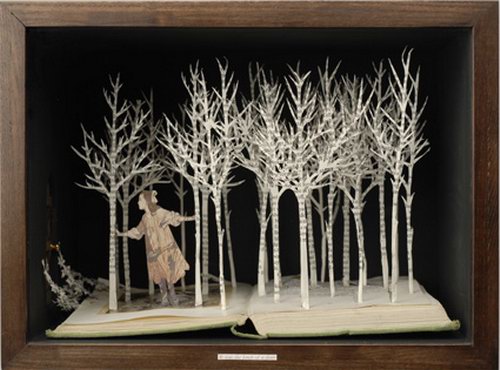 the secret garden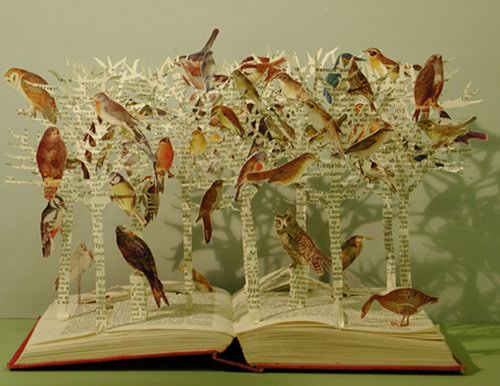 birds of the open forest dawn series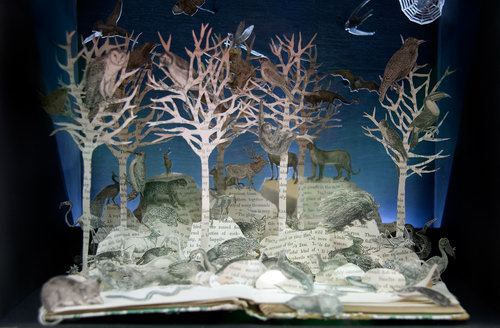 birds, beasts and fishes
To see more of Su Blackwellès work, click here to visit her website.