Japan is a country full of surprise. You can see many crazy/bizarre designs and beautiful art as well. Those art can be seen everywhere in Japan, not only within museums and galleries, but some place as humble as underneath our feet. One typical example is Japan's peculiar obsession with manhole covers. You can find stylized manhole covers almost anywhere in this country. Trees, landscapes, floral designs, birds and all city-related symbol are the popular patterns on manhole cover.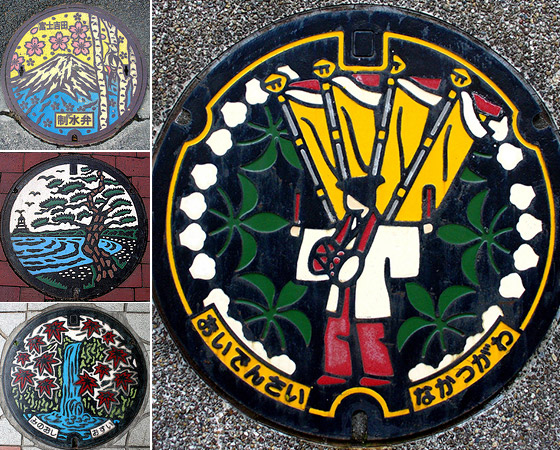 We are a participant in the Amazon Services LLC Associates Program, an affiliate advertising program designed to provide a means for us to earn fees by linking to Amazon.com and affiliated sites.
The manhole craze started from 1985, a high-ranking bureaucrat in the construction ministry came up with the idea of allowing municipalities to design their own manhole covers to raise awareness for costly sewage projects and make them more palatable for taxpayers. Not sure how much awareness was raised, but a lots of artistic manhole covers were created for sure. Actually, so far there are almost 6000 artistic manhole covers throughout Japan. And since manhole design now becomes a competition between municipalities and cities in Japan, we can foresee, more and more beuatiful designs will come up in the future.
Now, let's take a look at some amazing photos took by photographer S. Morita who has traveled around Japan photographing artistic manhole covers. You can find more on its flickr. If that is not enough, you can dig into the "Japan Society of Manhole Covers" or check the book "Drainspotting" by Remo Camerota (on amazon).