Back to Basics: Retro Paper Electronics by Zim and Zou
Papercraft gets more wonderful every time we see it, and this time, French duo Lucie Thomas and Thibault Zimmermann, founders of Nantes-based studio Zim and Zou are presenting us with this amazing and colorful papercraft which is totally awesome.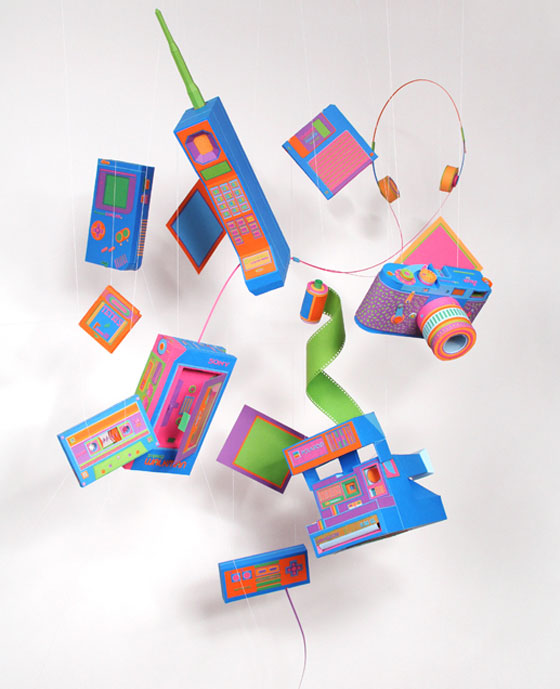 Entitled "Back to basics", it consists in recreating vintage electronics such as a Nintendo controller, a Leica camera, a Walkman player, and more with paper. Each colorful device is cut meticulously by hand utilizing sustainable paper, and even the smallest scraps are re-used to form some of the tiny detailed components. The project took about a year to see the light of day, and is still under progress. See more in detail by clicking here and hope you enjoy!