How fun is it to decorate and design your baby's nursery? As soon as you know you're pregnant, countless thoughts and ideas come to your mind trying to find the perfect design for your newborn's room. Whether you're in your first or third trimesters, you still have time to add a few things to the nursery to make it unique and special. Here are some handy tips on how to decorate and design your baby's room, so keep reading to get inspired.
Choose A Theme
Before you go ahead and start decorating your baby's room, you should decide on a theme to personalize the space. Consider the layout of the room, its width, and length, and whether or not it is a shared room, then choosing a theme will be easier. The blue-pink theme never gets old, so you can apply it according to your baby's gender. You can also choose a monochromatic color scheme that makes the room look peaceful and comforting for you and your baby. You're free to go wild and incorporate patterned wallpaper that matches the overall theme. Just remember to pick designs and styles that brighten the space while selecting nursery room wallpaper. Make sure you get washable wallpaper; you will be thankful when the baby's pee sprays the wall.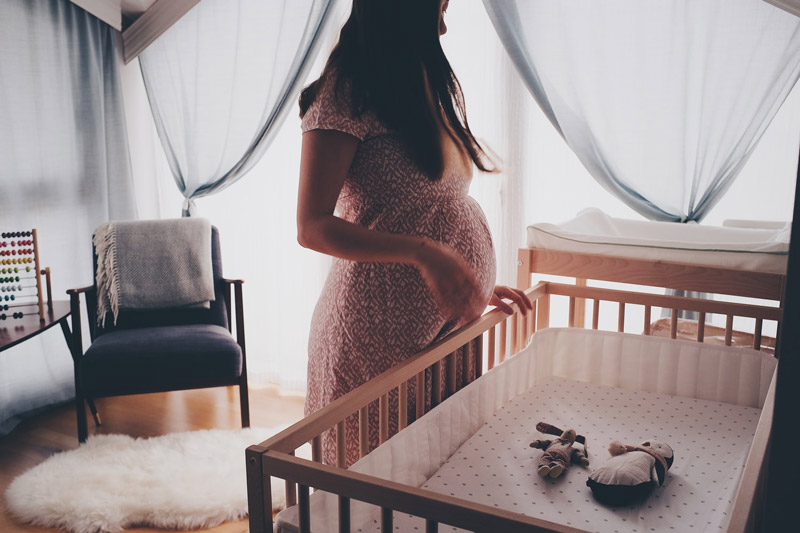 Hang A Colorful Mobile
Accent your baby's crib with a colorful mobile. Mobiles keep babies busy and help with their visual development. Give your baby something sweet and personal to look at; most babies fall asleep watching their cute mobiles. If you want to work on your baby's brain development, purchase a baby wooden gym since it is a great investment that allows babies to practice motor and cognitive skills. Baby play gyms provide multi-sensory stimulation, enabling them to stimulate their curiosity and imagination. A non-toxic, chemical-free play gym is the best as it provides children with a safe space.
Organize The Closet
Babies grow in a flash and their tiny onesies don't fit them anymore, and you end up buying tons of clothes, which heap up and overflow in the baby's closet. Since your baby will have more clothes than you do, keep them organized with closet dividers and sort them by size. Separate the newborn, 0-3, and 3-6 onesies using labeled dividers. You can buy these dividers from any baby store or do them yourself simply by following online DIY tutorials.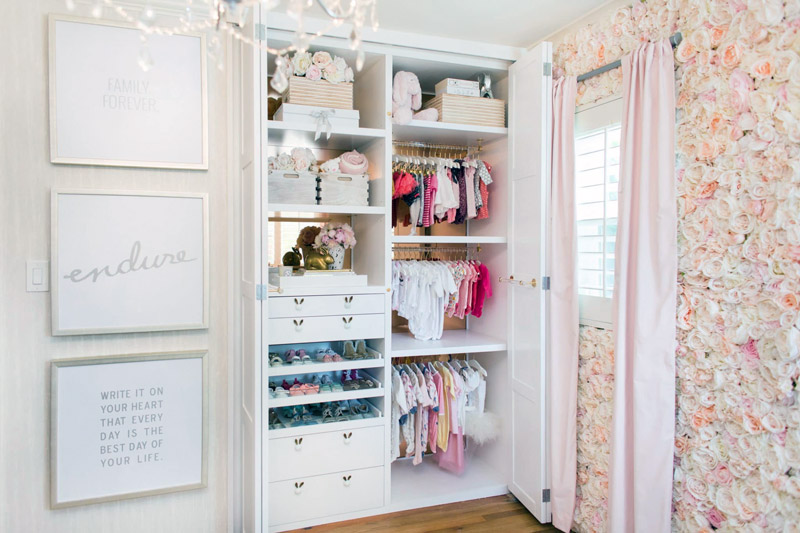 Designate an Area for Diaper Changing
Whether you're on a budget or want to be creative; you can use any kind of cart for this DIY project. This is where you can store all you need for a diaper-changing session to go hassle-free. Arrange all of the products neatly for easy access. Additionally, you can turn a dresser into a changing table instead of buying a new one and decorate it with an adorable frame to add a finishing touch to the dresser top.
Make Sure to Sanitize
Prepare ready-to-go sanitation supplies to avoid infections. To prevent contaminations, place antibacterial hand gel and wipes on a special tray to ensure the sanitation and hygiene of the area. It is best to deal with dirty diapers promptly, invest in a diaper disposal system or a diaper pail to block the inevitable unpleasant odor. A good diaper pail will seal the smell for days, reducing the number of times you have to take out the diaper garbage.
Baby-Proof The Crib
While you're decorating the room, make sure that windows are not accessible. The cribs should always be placed away from the windows because as toddlers grow up, they can learn to climb their way out of the crib. Never allow any electrical cords near the crib, including video and voice monitors, since toddlers can pull on those cords if they can reach them through the crib slats. Any cords and monitors should be placed at a safe distance from the crib, which should be no less than 3 feet. Furthermore, don't place furniture anywhere near your baby's bed. When a dresser is directly against the crib, it provides a foothold for climbing, or it can trap your child if they climb out of the crib.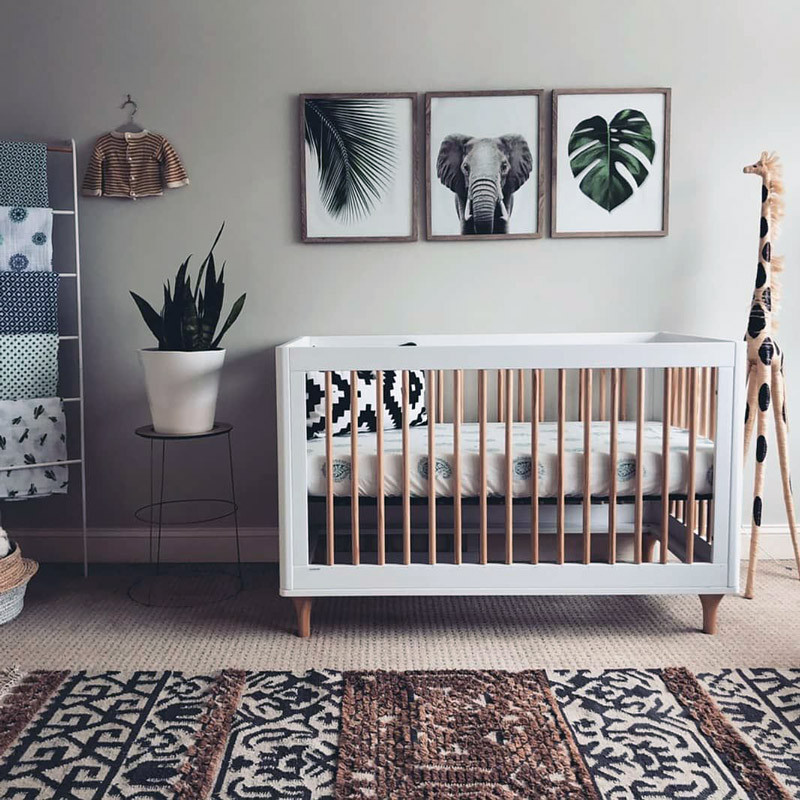 When you're having a baby, the first thing you think of is how to design their room. The notion of designing a nursery is a fun and rewarding experience. However, it can be a little daunting and overwhelming, especially when you don't know where to begin and how to execute the ideas you have in your mind. That's why we listed some helpful nursery design tips that will help you in designing and decorating your baby's room. Keep them in mind, and get ready to hit the stores soon.