If you've just bought an apartment, having a blank canvas with a million ideas can be overwhelming. We all want a place to feel welcoming and comfortable, but striking that balance can be challenging.
Whoever you ask what the best colours are, you'll always get a different answer because it's all about preference. This article will introduce you to 5 colours that have worked well from experience and how you can implement them in your dream space, such as your beautiful new Crown View apartment in central manchester.
Dark blue
Using a dark shade of blue in your new apartment is a statement and a trendy option that is really popular in city buildings due to its energy.
It will suit a space with high ceilings and large windows because it has the ability to cocoon a room as it absorbs lots of natural light. With its calming qualities, it's a great addition to the bedroom, especially as a feature wall which pairs well with soft white.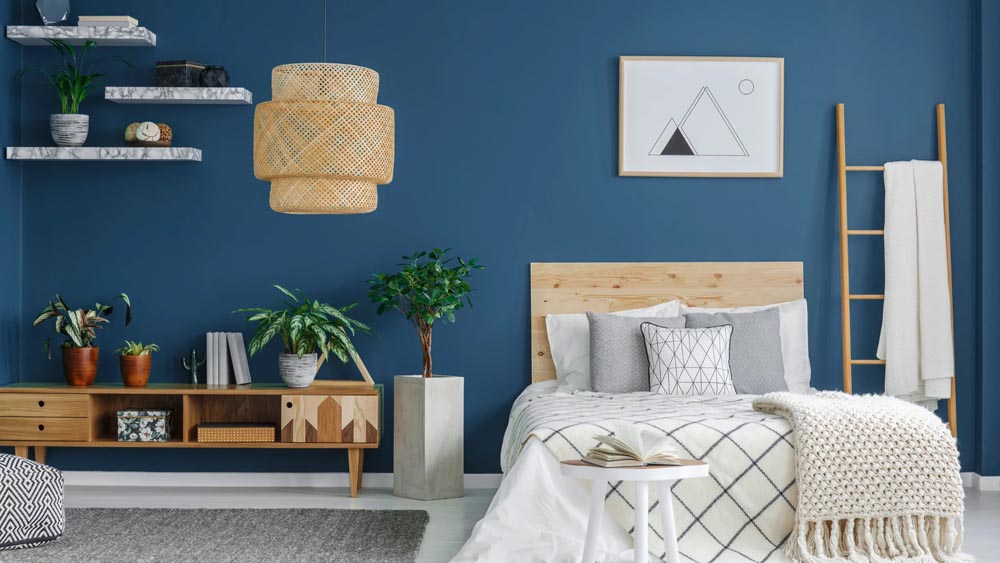 If you want the room to feel trendy and modern, you can add metallic accents in the form of lamps, coffee tables, and tv stands, or you can give the room 'beach house vibes' with light blue accents and wooden accessories.
If you have a smaller space but want to use darker shades, you can implement mirrors which look great framed in any aesthetic from industrial to antique, which make any space seem larger than it is.
White
There are many varieties of white which depend on your natural preference to cool or warm tones, and also the aspect of your space (the direction your windows face).
For north-facing apartments with less natural light which are more prone to shadows, cooler tones can enhance the shadows and make it feel slightly dismal therefore we recommend a soft white.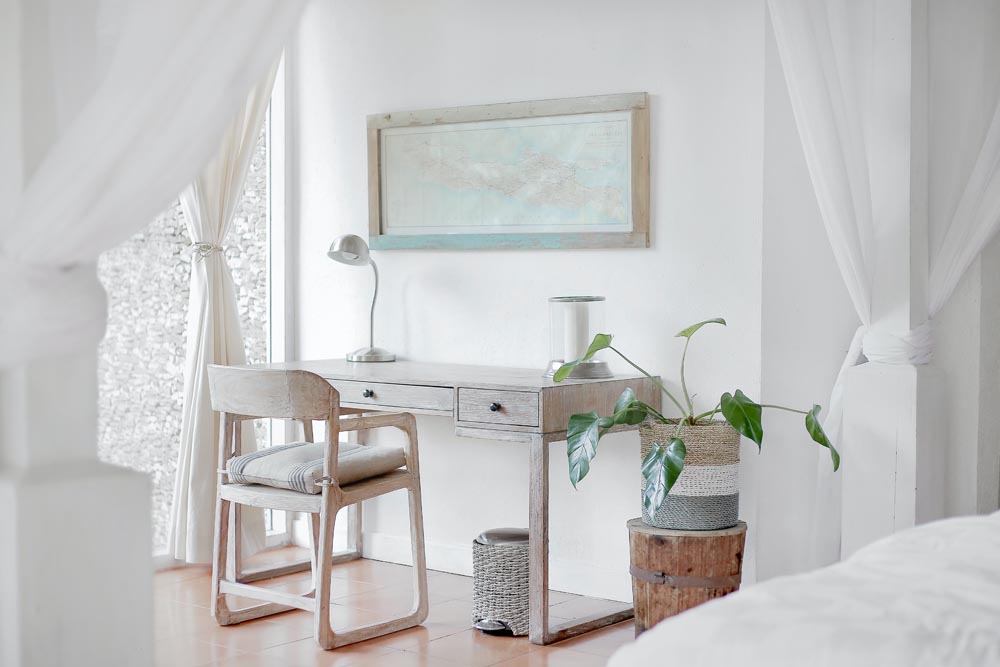 And on the contrary, south-facing apartments would suit a crisp white which reflects the abundance of sunlight daily, opening up your space.
The sky is the limit now with the fabrics, furniture, and artwork you decide to use. Adding houseplants is the perfect way to make the space feel fresh, and introducing texture to the white walls is essential to adding character, think oak bookshelves, stone coffee tables, or even Edison lights.
Sage Green
Sage green is an elegant and timeless colour that evokes feelings of peace and security. It pairs perfectly with houseplants and foliage alongside scented candles with earthy scents.
Our homes have become a space of sanctuary amid the stress and anxiety of the global pandemic. This colour has calming properties that have a positive effect on your mental health.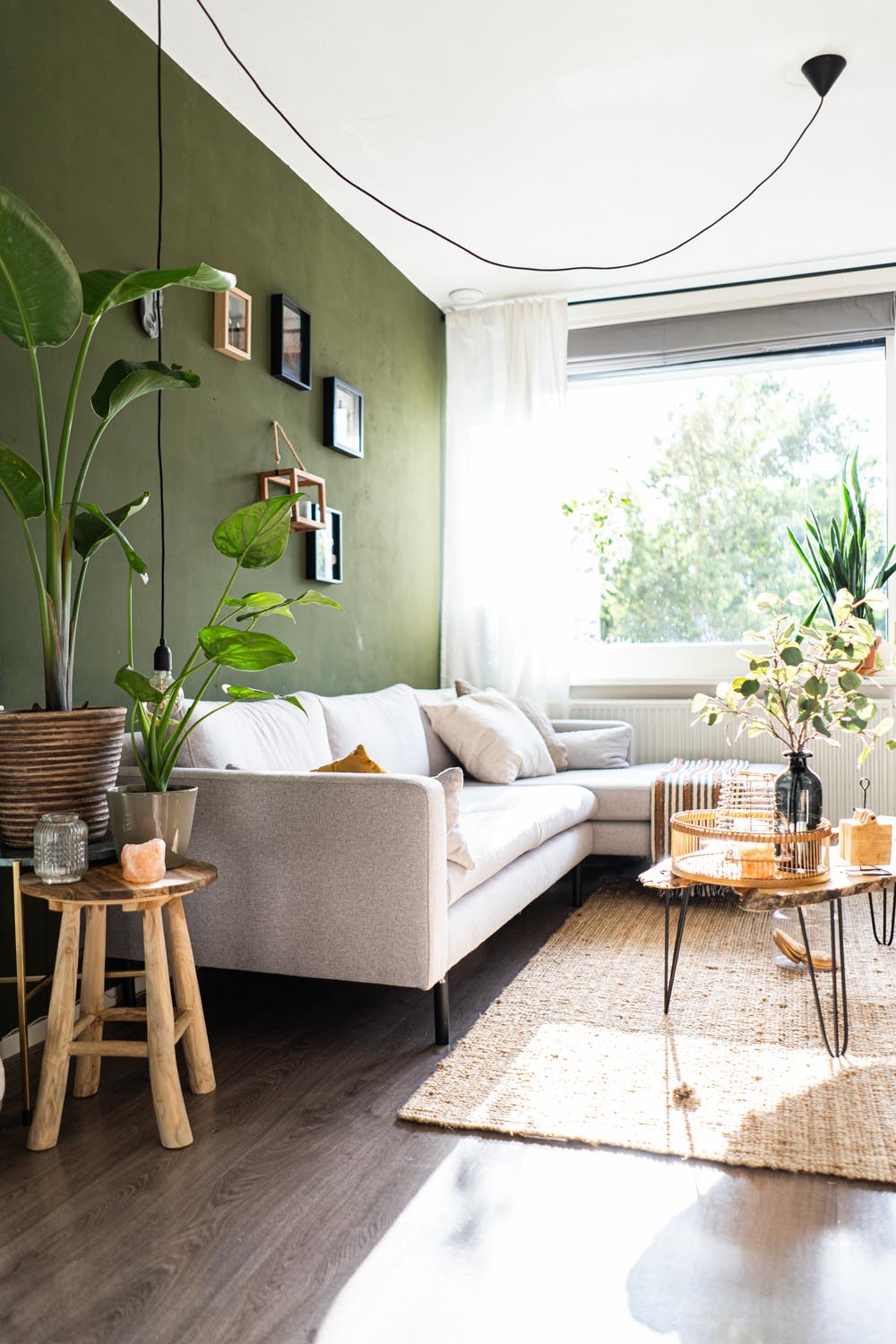 A positive environment brings positive thoughts and allows you to return home to a natural hue which makes you feel refreshed after a hard days work.
And if you're feeling bold, you can also paint the 5th wall (ceiling) sage green, creating a greenhouse of peace contrasting against the busy energy of a city centre.
Light Grey
Light grey and white is a combination that never really goes out of vogue. This is because it's the perfect mixture of warm and cool tones that will help maximise the space and make it feel bright and spacious.
Decorating your space is a time-consuming event. By giving yourself a solid foundation for your interior, you can adapt your furniture and accessories as your style evolves.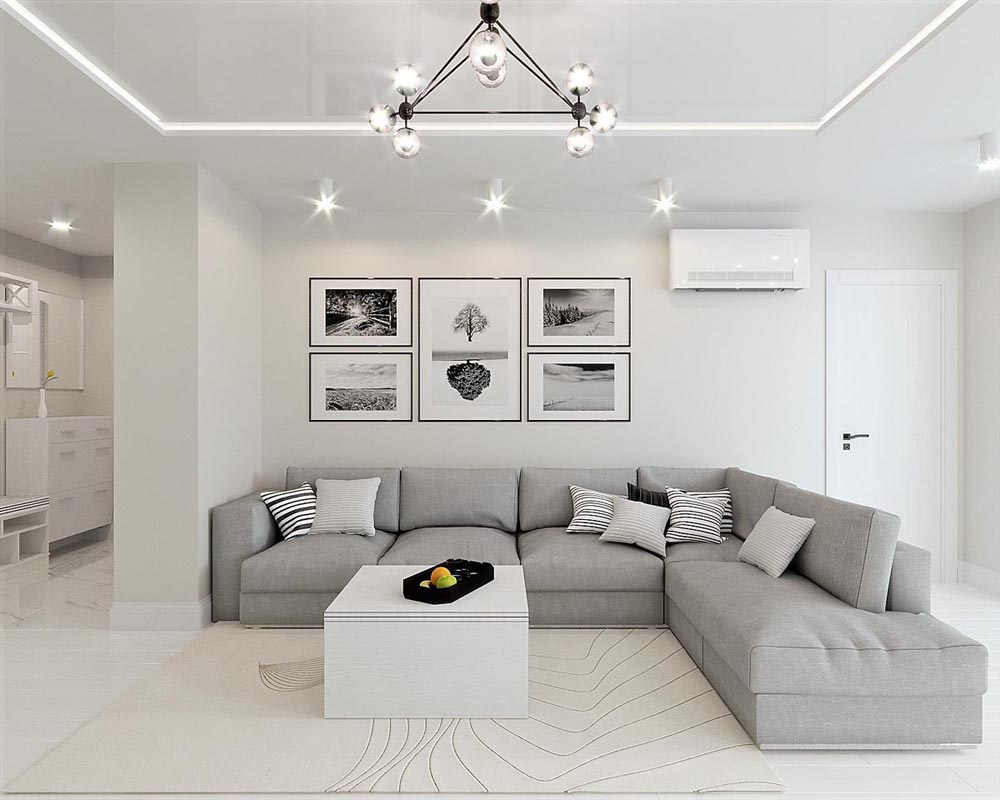 The mixture of cool and warm tones results in your apartment evolving throughout the day; it's cooler in the morning and gets cosier in the evenings. Perfect to get you in gear in the morning and cuddle up on the couch in the evening with a film looking out over the city.
Beige
Beige is a neutral tone that's dependable, conservative, and less stark than using white. It represents class and will keep up with the fast-evolving interior styles.
It looks great alongside natural wood accents and it gives your home an earthly feel which is refreshing when paired with houseplants and foliage.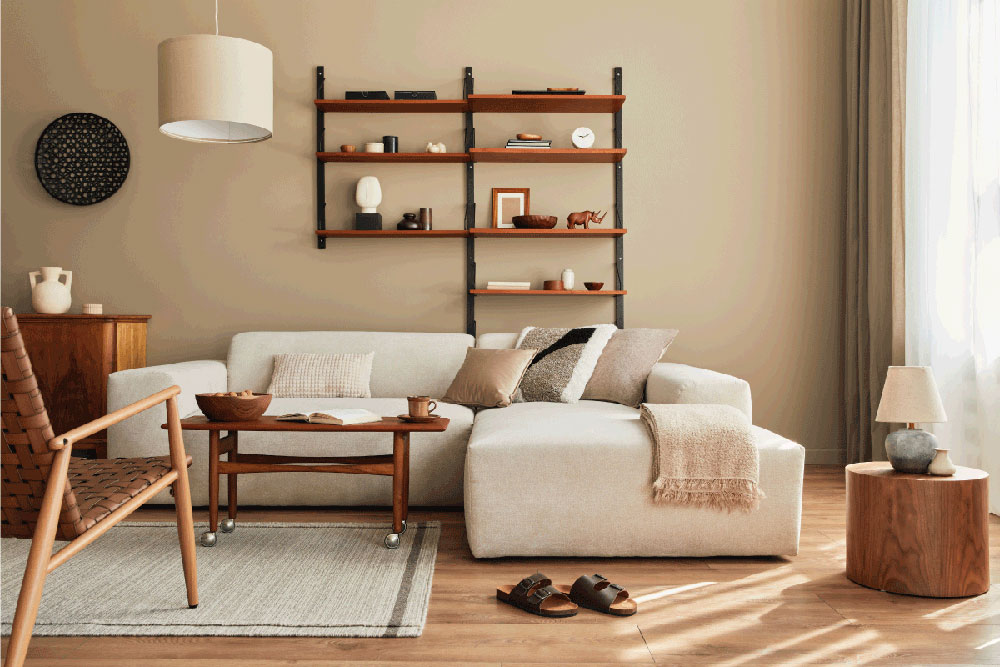 Using a layering effect with different shades of beige introduces an exquisite feel to the property. Or you could implement colourful accents which are inviting and playful.
Add the finishing touches with some wall art that has a unique value to you, such as images of your pets which bring you happiness every time you look at them.