When it is about protecting your home against harsh outdoor elements, nothing plays a more pivotal role than the roof. Consequently, you must keep your roofing system in an optimal condition at all times to ensure the safety of your home, its inhabitants, and personal property.
While roofs are designed to last, they have a lifespan, and several situations can call for an immediate roof replacement. If you have decided to replace your property's roof, there are several factors to consider before and after the installation process to avail the desired outcome.
Find a Contractor
Not everyone is fortunate enough to find and hire reputable contractors when needed. So you have to make sure that you've done your research well and only hire qualified and professional roofing contractors; they will ensure they do not do a shoddy job and provide satisfactory roofing services. A poorly done job will result in an additional cost for future repairs.
You can ask for referrals from family and friends, browse contractor portfolios, or check the reviews online. If you've made your list of potential hires, interview them, then make your choice according to your preference.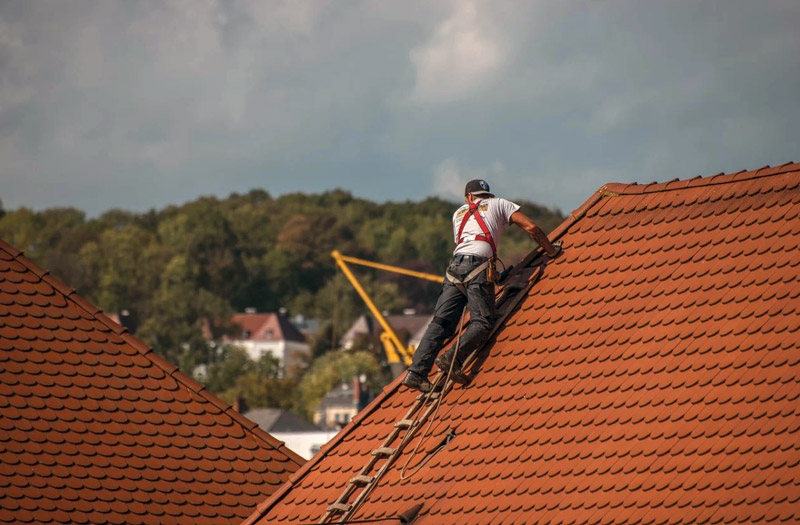 Prepare Your Home For a New Roof Installation
Roof installation is a significant undertaking and one of the major upgrades to your home, so you must be well prepared ahead of time by taking some safety precautions to make the process as stress-free and seamless as possible.
Here is a brief overview of everything that needs to be taken care of before your roofing contractors arrive and start to rip and tear everything apart.
● Cover the Attic
As roofers will be hammering and scattering material all over your roof, it would be a wise idea to remove all of your belongings in the attic to protect them from dirt, debris, and any possible damage during the roof installation process. If you have large items, then cover them up using an attic tarp or old sheets until the job gets done.
● Remove Wall Decorations
The vibrations from hammers and other machinery on the roof could travel through some walls in your home, especially in the upper rooms below it. You would want to play it safe and take down any mirrors, paintings, frames, or other fragile items that are hanging on your walls.
● Protect Family Members and Pets
Roof installation can be a noisy process. You would want to explain to your children what they should expect and set up no-go areas around the work zone. It is also a wise idea to put your pets in the quietest room of the house as they could get stressed from the noise and vibrations during the construction.
● Clear the Driveway
You must give the roofers ample space to carry roofing materials and other tools in and out without any hindrances. That would also keep your vehicles at a safe distance from the work zone and protect them from any possible damage.
● Clear the Roof
You should remove any items like antennas or satellite dishes located on or near your roof. Call your cable or satellite provider to ensure they are removed and reset properly.
● Inform Your Neighbors
It is an excellent gesture to let your neighbors know about the planned work, as the disruption could go beyond the parameter of your house and disturb others around. Let them know about the anticipated duration of the project and what they can expect during it.
● Cut the Grass
Trimming your grass before construction begins will help you spot fallen debris in your backyard when you are cleaning up afterward.
Decide If You Will Re-Roof or Replace the Existing Roof
It is possible to install a new layer of asphalt shingles on top of the existing roof without tearing off the old one.
As reroofing is less labor-intensive and does not require you to dispose of old materials and avoid the dump fees associated with them, it is less costly than a roof replacement. The additional layer can also serve as an added protection from storms should a few shingles get cracked or blown off from gusty winds.
However, it implies that your roofing contractor does not get an opportunity to examine the roof's condition, such as the decking and the flashing. These are critical components of a roofing structure and must be in good shape before you can install a new layering over them, as they could lead to costly repairs in the future.
Also, if your existing roof has a leakage issue, then it would be a wise idea to tear it off and identify the problem areas. Installing a new layer over it would make it increasingly difficult to spot where the leakage is coming from.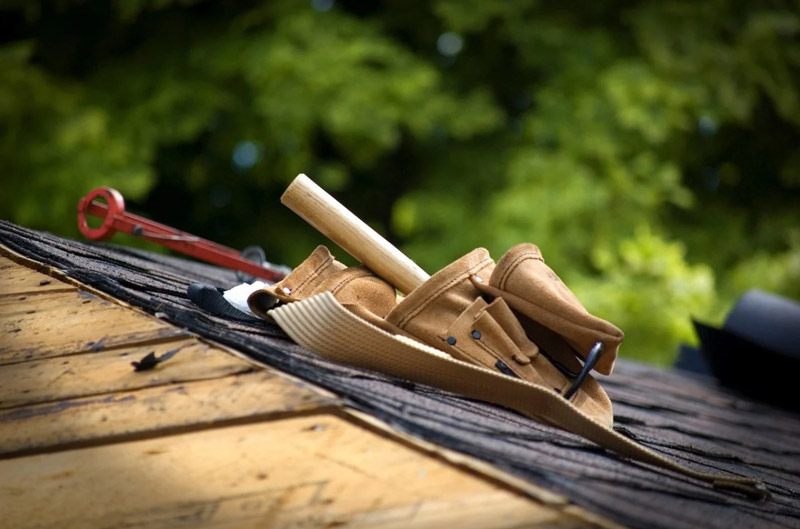 What To Look For After the Installation Process?
Not that your new roof is in place, you must inspect for quality and if there is any poor craftsmanship at any point.
Conduct a visual check on the flashings, gutters, and downspouts. Ensure the flashings are aligned properly, and the gutters are sloped towards the downspouts and not away from them.
Check the shingles for any misalignments, as misaligned shingles could cause roof leakages in the future.
Look for other details, such as if the job site is cleaned up thoroughly. Reputed contractors will always ensure that they pick up scraps and other excess materials and that the landscape is intact and clean after they have done their job. Take a walk around the site and look for any leftovers like shingles, nails, or any other debris left around the home that could be a safety hazard.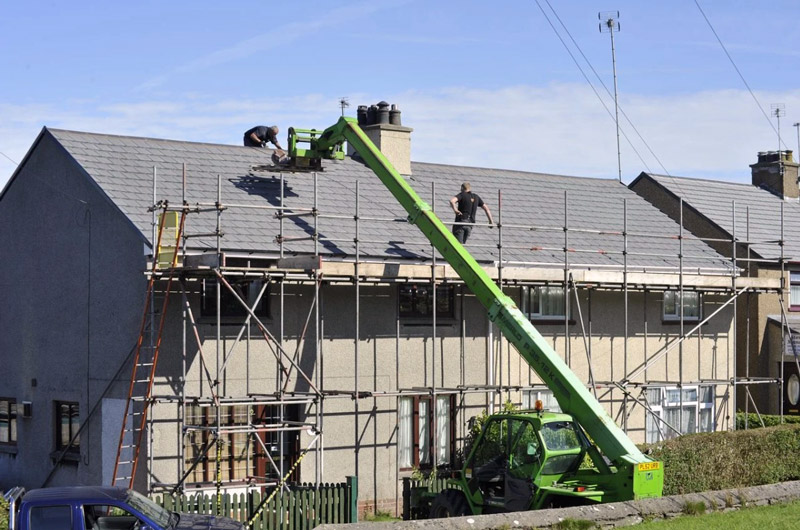 Whether it is keeping your house waterproof, protecting it from the blazing sun, or gusty winds, a lot is riding on the roof. Installing a new roof will only improve your home's curb appeal and increase its value, but also ensure long-term cost savings and safety of your home.