The renovated residence, named Marrow Midcentury, spans 3,380 square feet, all of which were transformed by Bells + Whistles with "injections of vivid color, hypnotic pattern, and desert magic". I have to say, this is the most colorful home I have seen. However, the designer not just randomly throw colors into the design. All the used color harmoniously work together and present us a vivid, vibrant home.
The interior is dream-worthy with bright spaces featuring mostly white surfaces. This becomes a perfect canvas for the curated mix of vintage, new and custom pieces of furniture and colorful furnishings. A custom, coral velvet covered sofa floats on a white shag rug with two vintage chairs rounding out the seating area. A floor to ceiling olivine featured wall with fireplace becomes a perfect focal point of the room.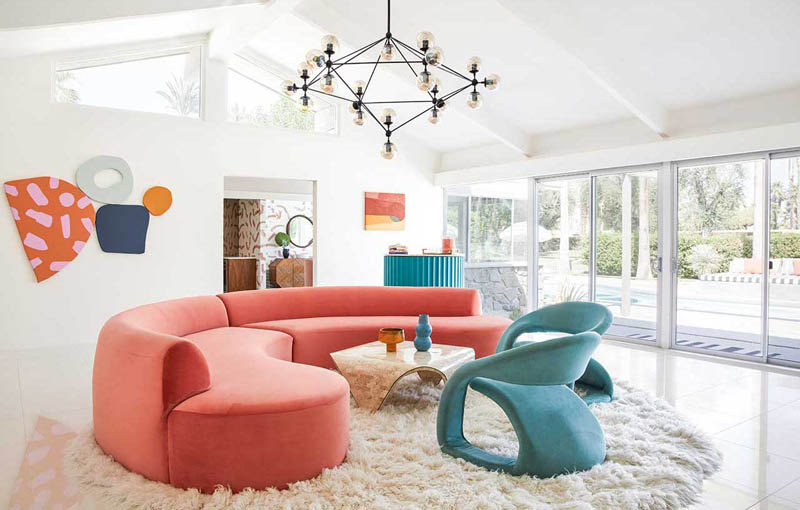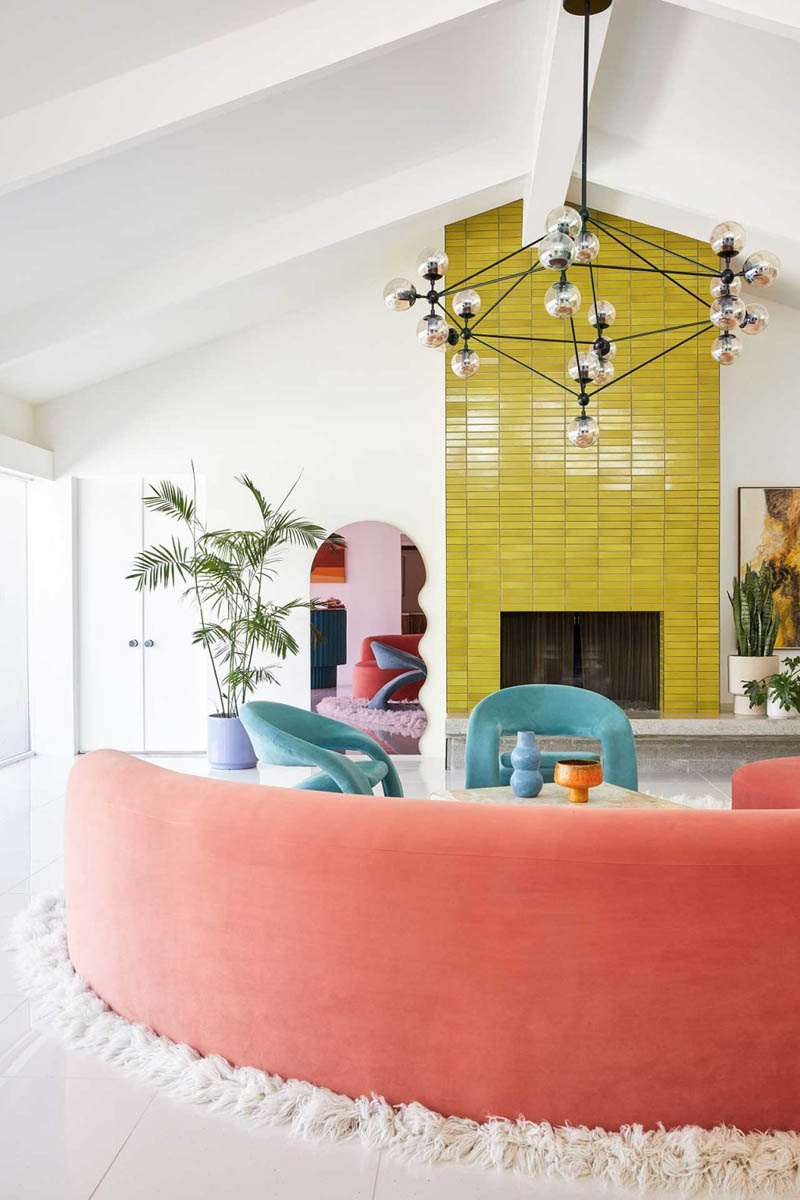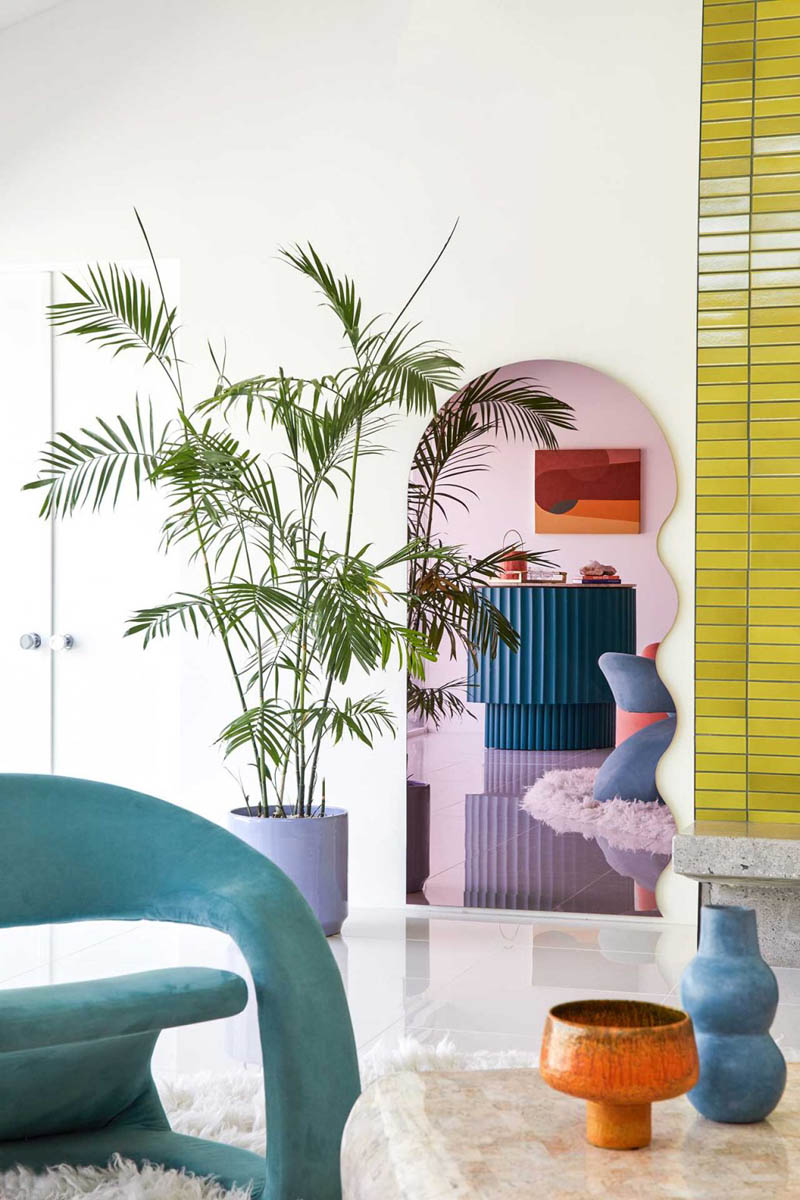 Just as eye-catching as the living room, the dining room looks stunning as well. It has a colorful rug with a massive custom-made dining table and modern pink chairs.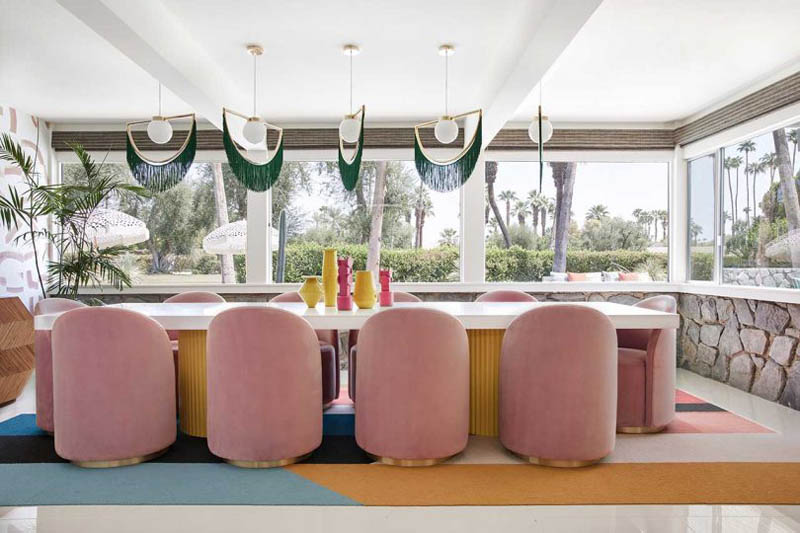 The family/theater room has some interesting pattern as wall decoration.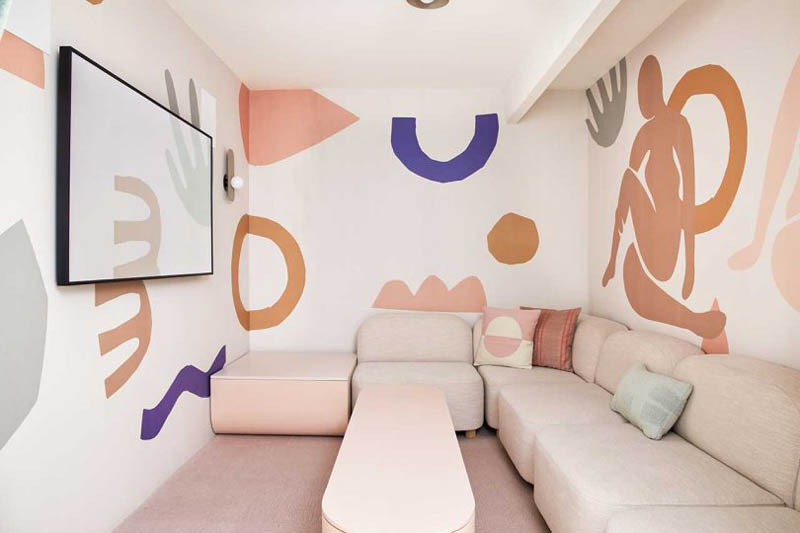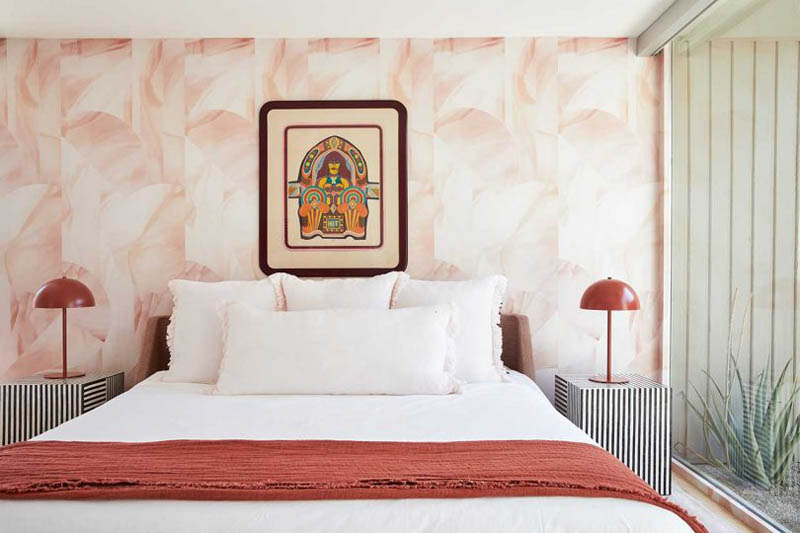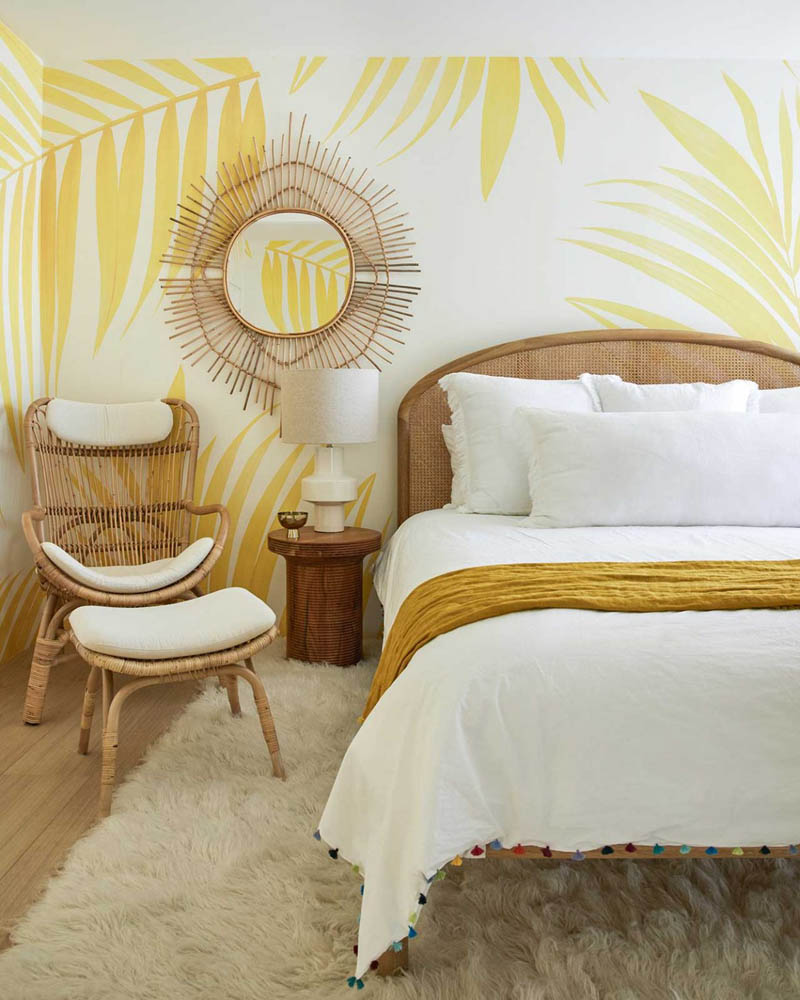 Lastly, if the interior isn't Instagram-worthy enough, check out the geometric pool. It looks great from top.