Project: Manhattan Loft Complex
Architects: INRE Design
Location: Verkhnyaya Maslovka, Moscow, Russia
Year: 2020
Photo Credits: Sergey Krasyuk
The Manhattan Loft Complex on Verkhnyaya Maslovka street in Moscow is a reconstruction of a factory built in the 1930s.
On the first floor of the apartment, there is a kitchen and a large living room with huge windows. Designers used textured and raw premium-quality materials to create the atmosphere of the American lofts. The walls are decorated with spectacular transom bricks.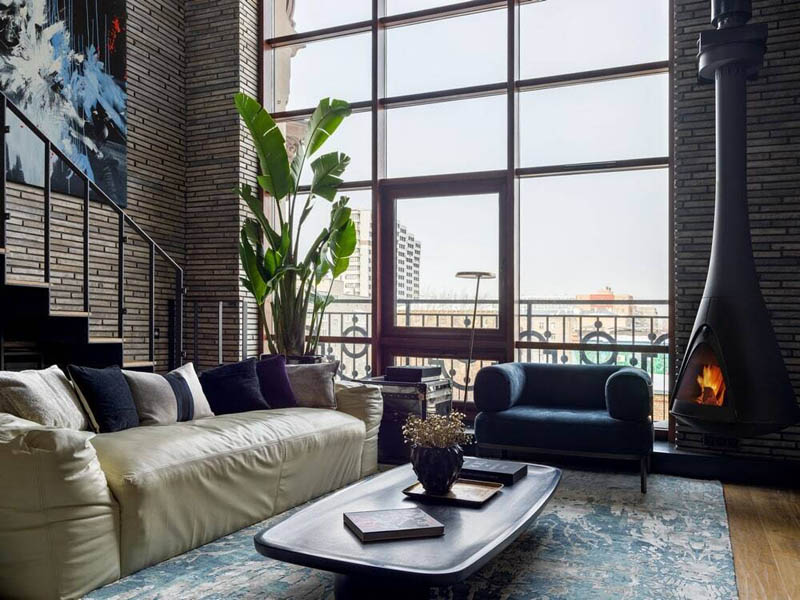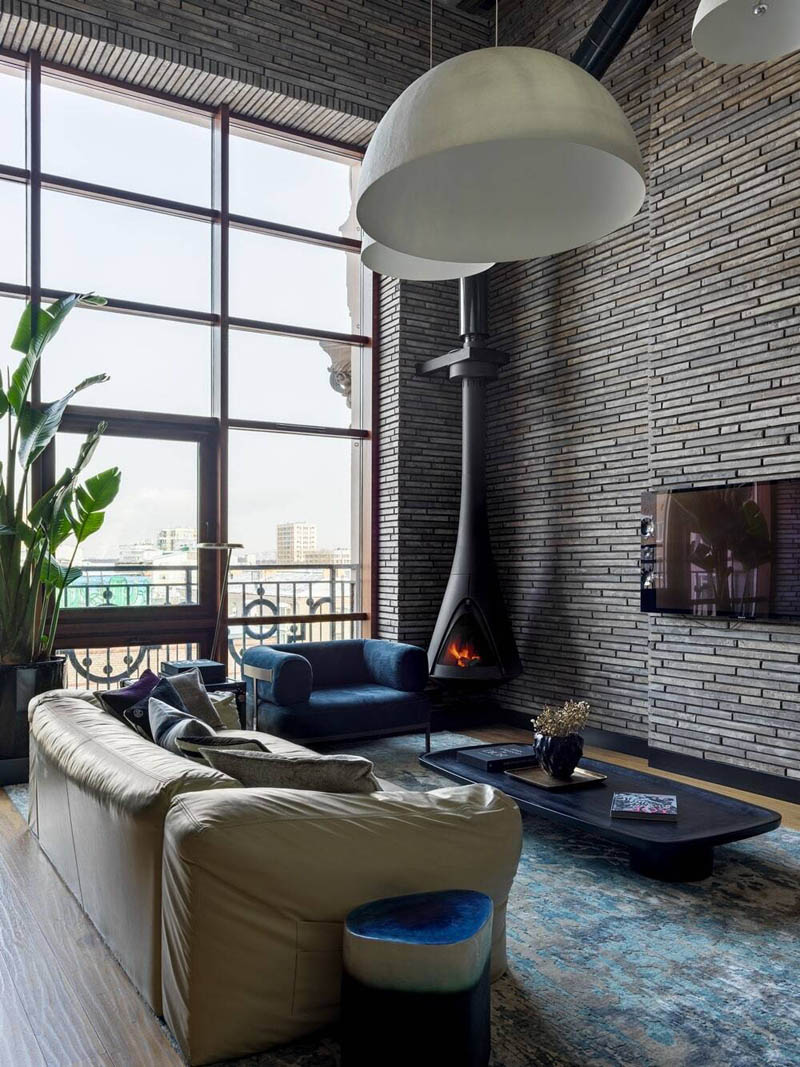 The ceiling and part of walls are clad with barn planks brought from old, disassembled Canadian barns. It is the designer's way to underline the history of the industrial building converted into housing.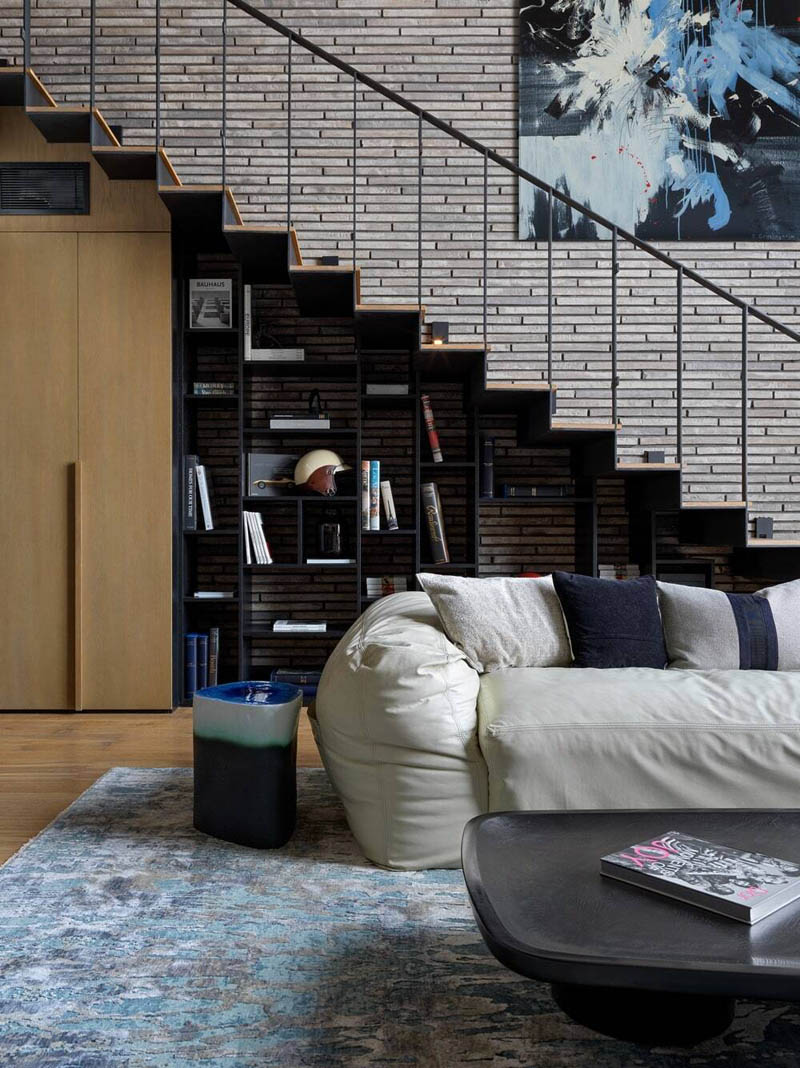 The vertical foresides of the lockers, which looks like stacked drawers, are handmade according to INRE's sketches. Color solutions were carefully selected, color blocks were printed and joined together on the spot. To achieve a vintage effect, cracks were mechanically made on the wood, then about 14 layers of various paints and varnishes were applied to the surface to create a "century-old history" of the pieces.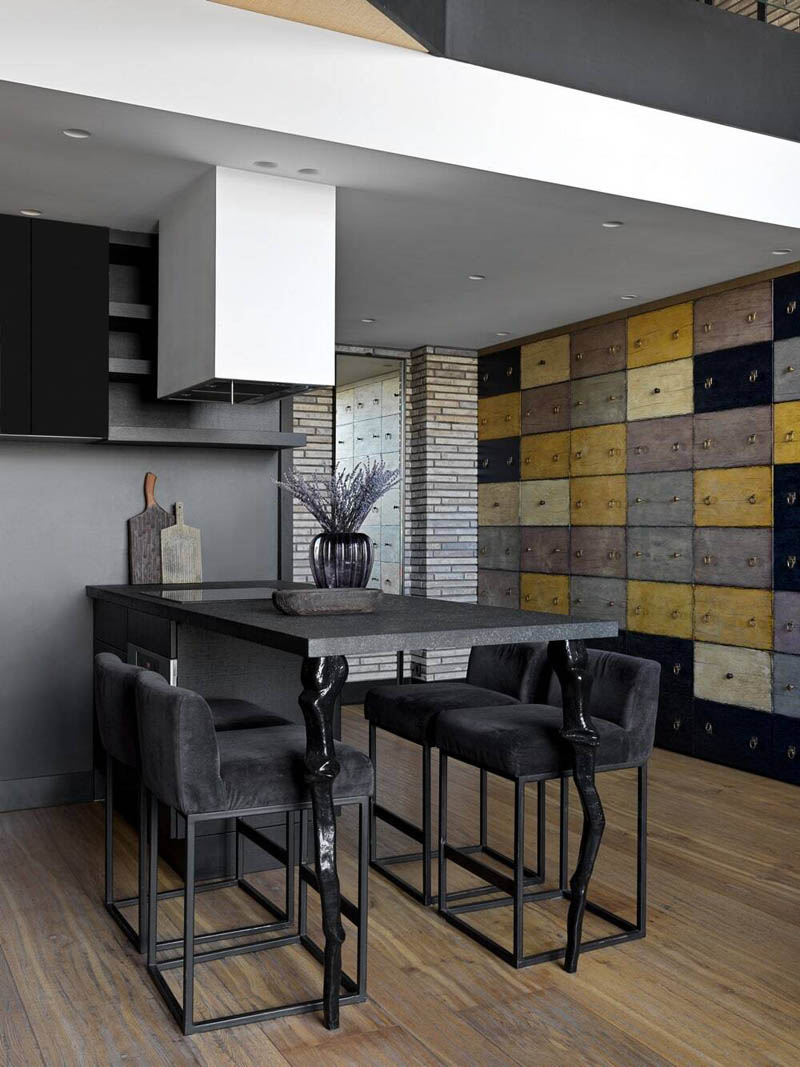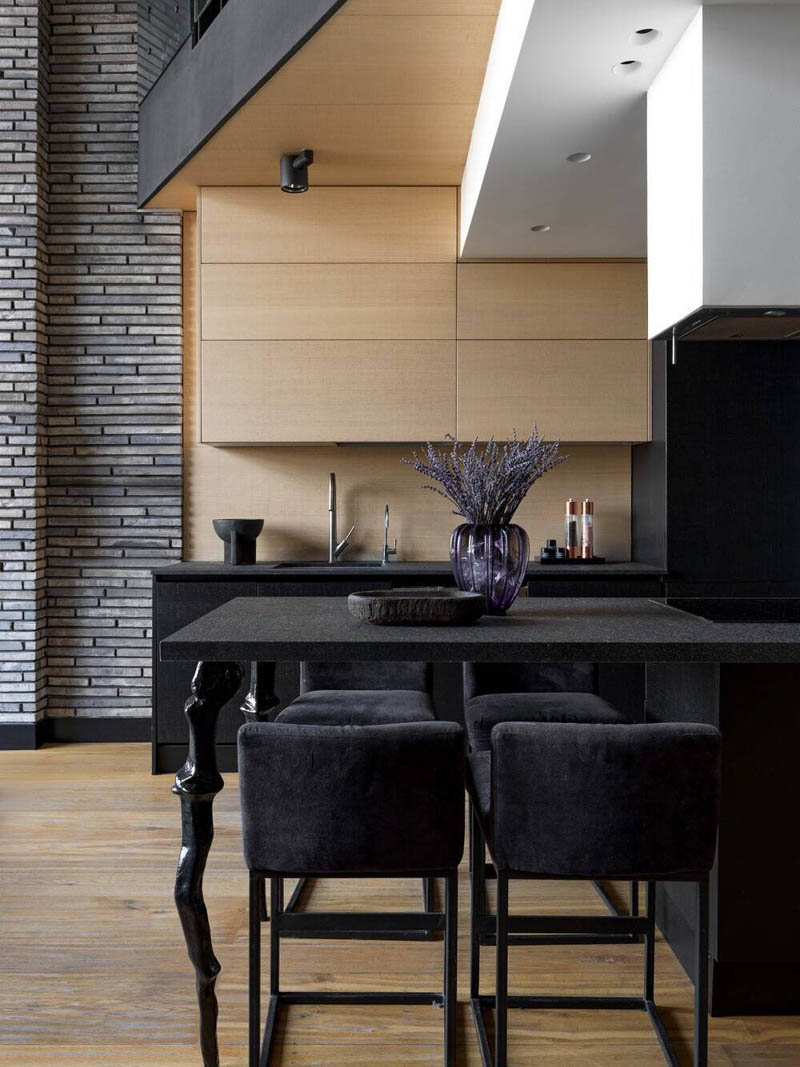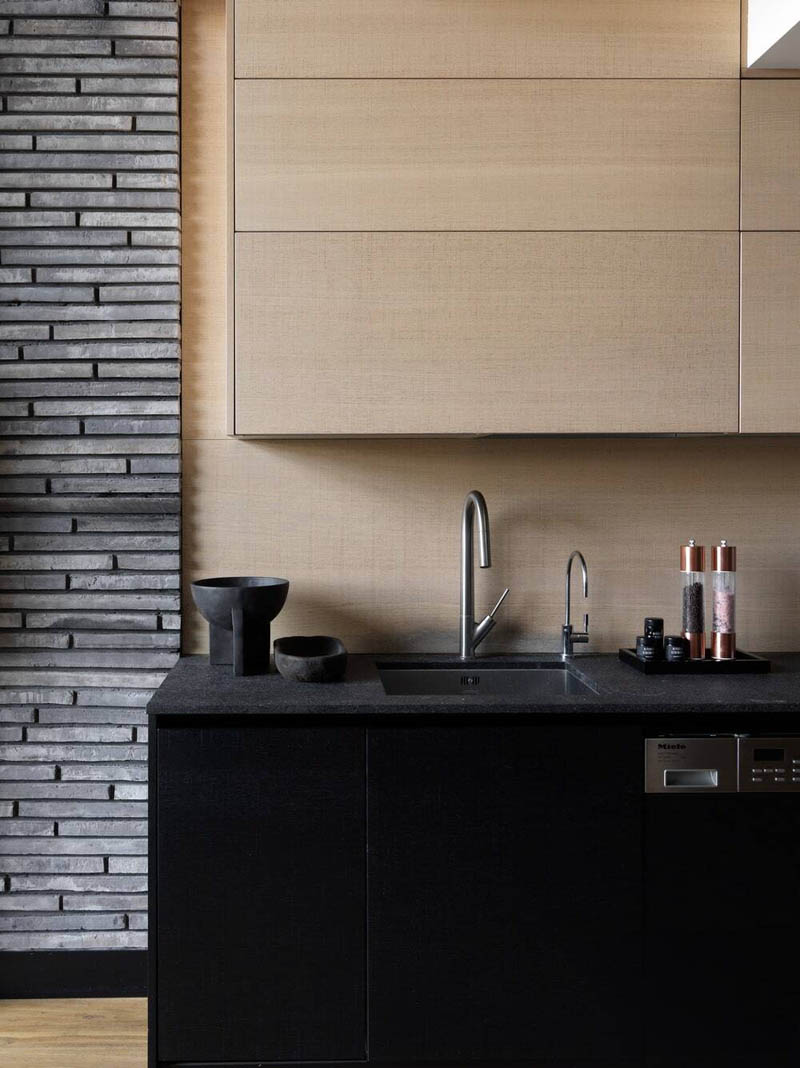 Then on the second floor, there is a master bedroom and a study. These two zones are separated by a shower cabin with an overhead shower. The elegant bed and two bold red chairs are on one side. The working station and the freestanding tub. However, I have to say this is a pretty weird design. Maybe I just never saw such configuration. But clearly, I will never put my tub besides my working desk.