Who wouldn't notice beautiful watercolor illustrations? From vibrant, dancing, light-filled passages, rich-colored transparent darks, to staccato dry brush effects and cascading wet washes watercolors produce unmatched painting effects.
Watercolor reflects transparency and one can achieve the glow that's impossible with other art forms. Add lights and build texture with oil and obtain solid shape with acrylic, but watercolor allows you to create a glaze layer with lacey edges and luminosity.
Aspiring illustrators can enhance their skills by taking online watercolor classes. Watercolor experts, like Nicole Guice illustrates her knowledge and skills with her watercolor illustrations. Check the best watercolor art pieces of Nicole below.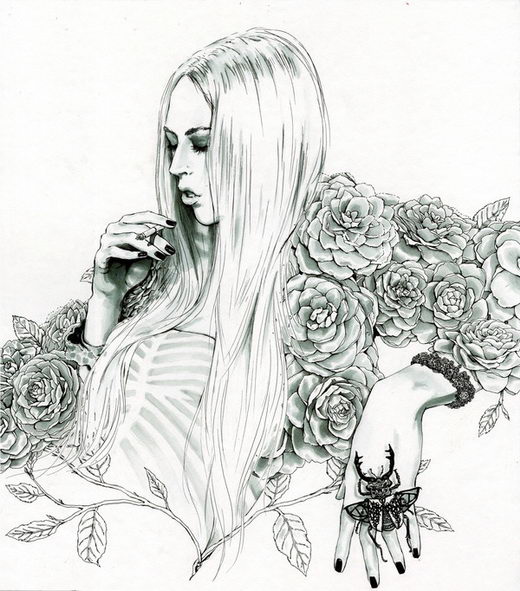 Using just black ballpoint pen and watercolors on white paper, Los Angeles-based illustrator Nicole Guice creates illustrations of beautiful women we'd all love to meet. Her work is insanely detailed + perfect; ornamental in a way that immediately conjures up Alphonse Mucha + so rich that it feels like a modern interpretation of Baroque styles.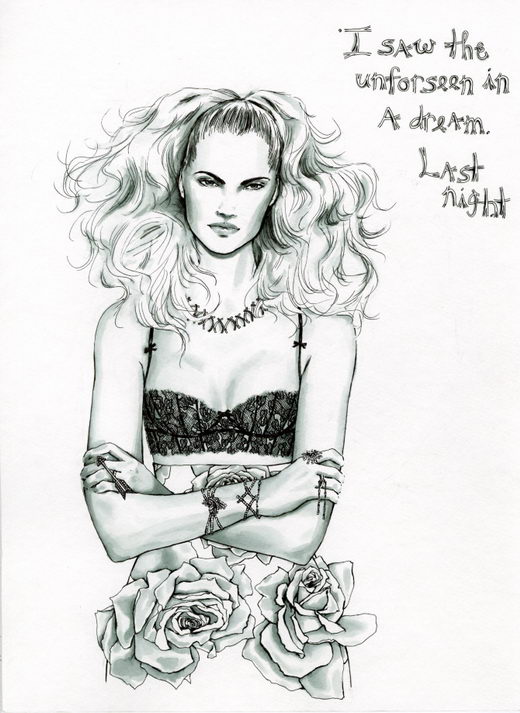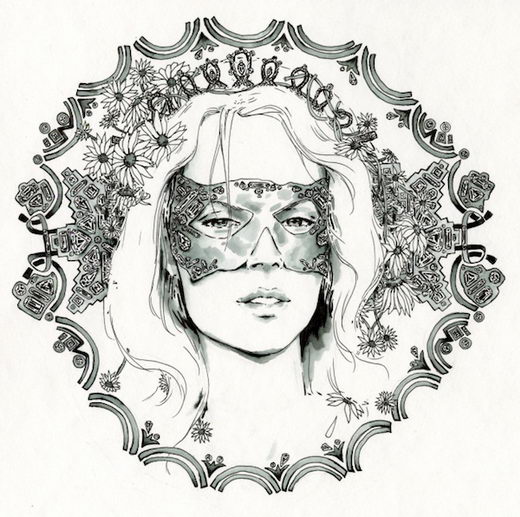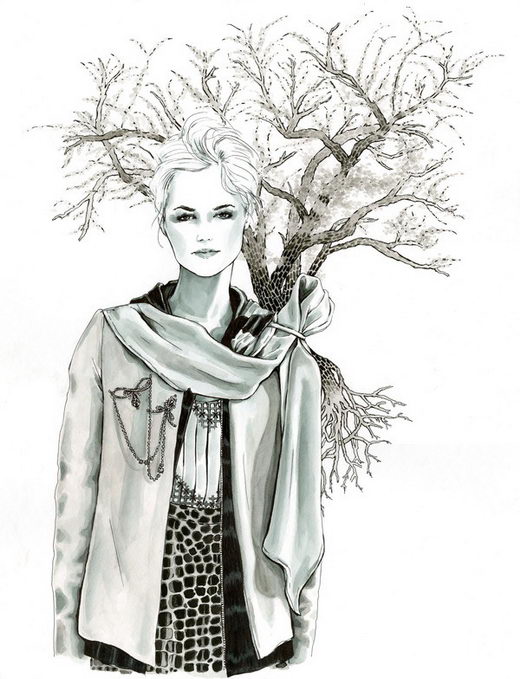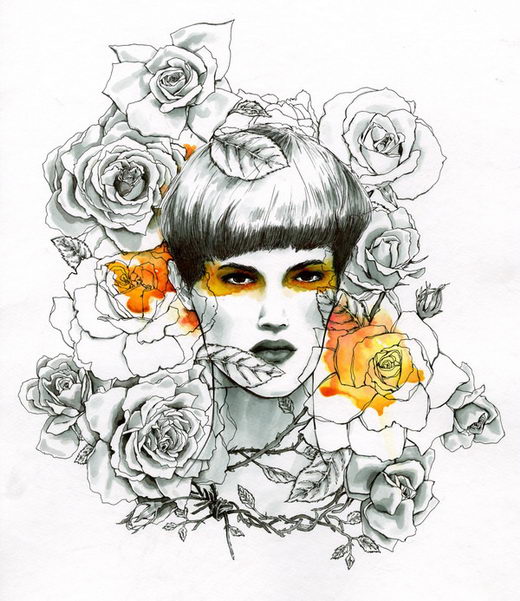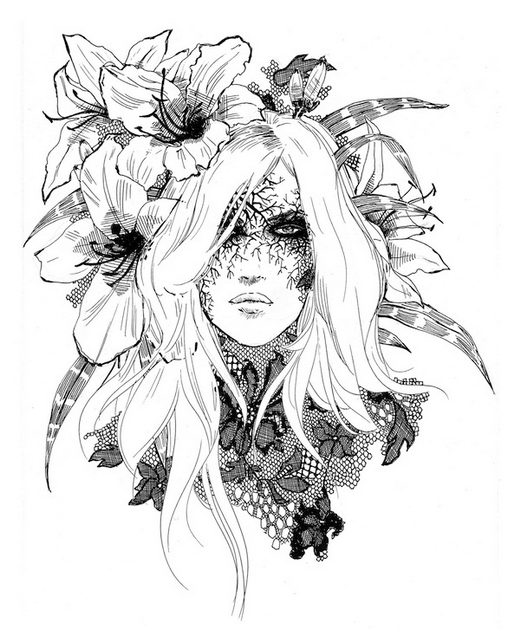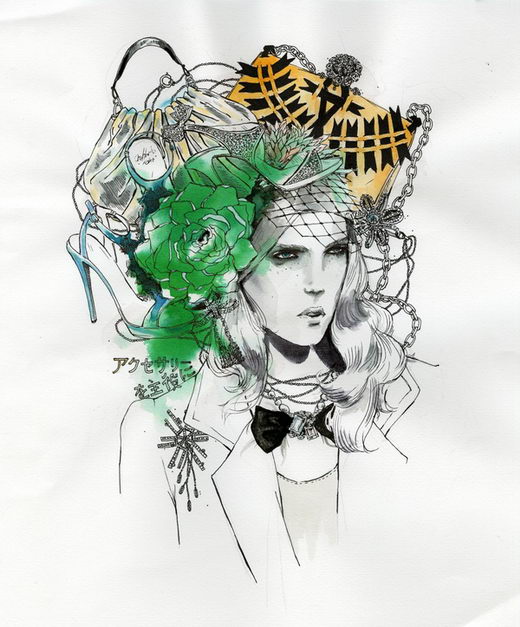 Nicole is inspired by black and white classic movies, fashion, botany, gemology, cosmology and children's books. When she comes across anything that catches my interest, from an image to a piece of jewelry, she immediately starts to draw it. [source]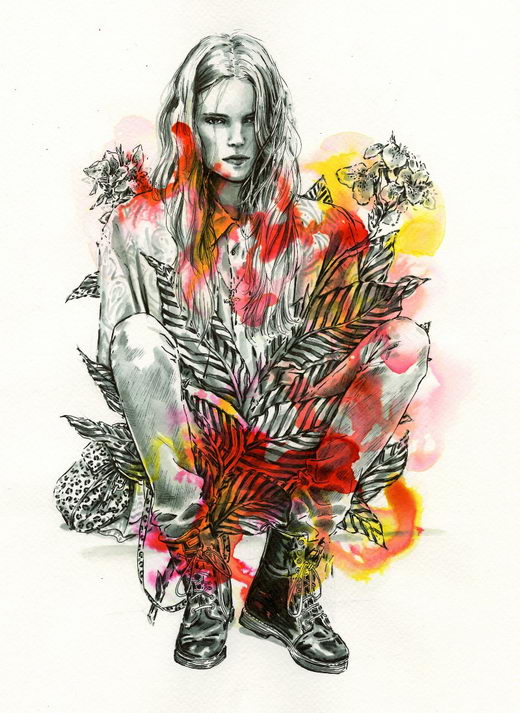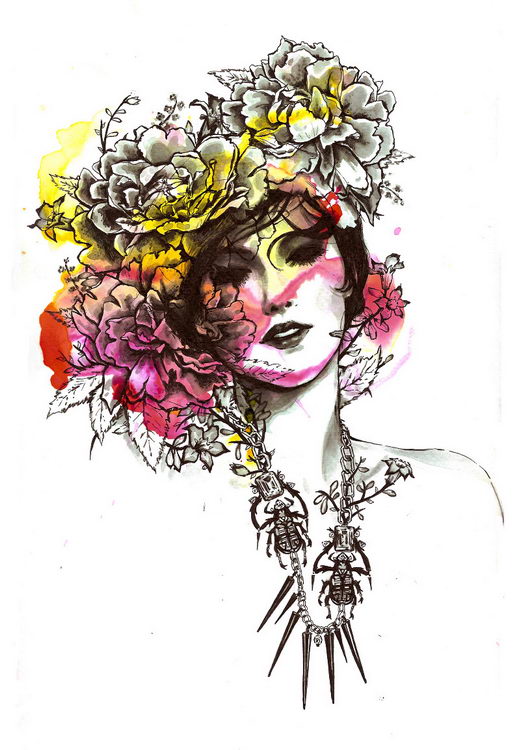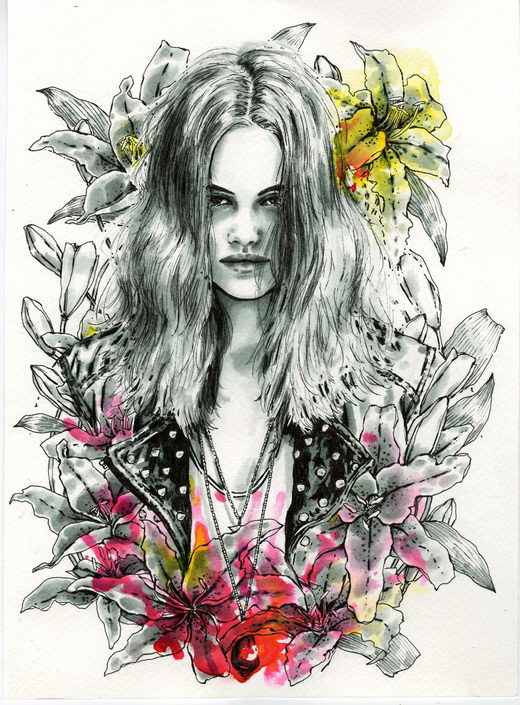 Be Inspired
Every artist has an inspiration to bring out their great art skills into their art work. Work with watercolors by getting inspiration from various sources such as Nicole Guice. You can draw inspiration from your personal experiences and encounters. Here are some suggestions:
Nature
Heavenly bodies
Pets
Robotics
Family
Current events
Art comes in different forms, such as shadow art and watercolor illustrations. Like Nicole Guice, you can express yourself through arts, either with black and white or colorful art pieces. Watercolor has a smooth, prompt application, making it an exciting medium to experiment and acquire depth and texture, creating soft and transparent art images.