When it comes to wood flooring, there are a few factors you need to take into account before making your purchase. One of the most important is choosing the right area of your home to install it. Not every room is a good candidate for wood flooring, so it's important to know which ones are best.
The main areas of your home that are perfect for wood flooring are those areas where there is a lot of traffic and tend to get dirty quickly, so wood flooring is a great option because it can be easily cleaned. Additionally, wood flooring in these areas adds a touch of elegance and sophistication that can elevate the look of your home.
In this blog, we will discuss the areas which are perfect for installing wooden flooring.
Let's look at these areas.
1. Living Room
The living room is one of the most popular places in the house to install wood flooring. It's often seen as a high-traffic area, so wood flooring can really take a beating. In addition, wood flooring in the living room can add a touch of elegance and sophistication to the space. There are a few things to keep in mind when installing wood flooring in the living room. First, make sure that the subfloor is stable and level.
If it's not, you may need to do some repairs before installing the wood flooring. Also, be sure to choose wood flooring that is appropriate for indoor use. Some woods, such as oak or cherry, are better suited for indoor use than others, such as ipe or teak.Lastly, wood flooring should always be installed over a vapor barrier to prevent moisture from seeping up into your wood flooring. This will ensure that the wood does not lose its luster and color over time due to water penetrating the wood.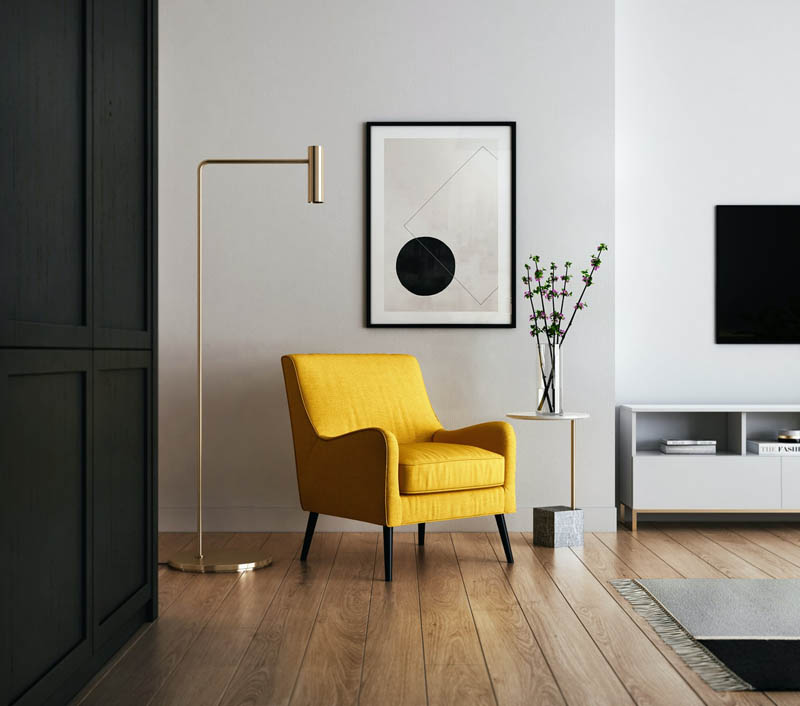 2. Kitchen
One of the main reasons homeowners choose wood flooring for their kitchen is because wood adds warmth and natural beauty. Also, kitchens tend to be more humid than other parts of the house, so the wood can also help protect against the moisture damage that can sometimes cause warping and splitting in floors.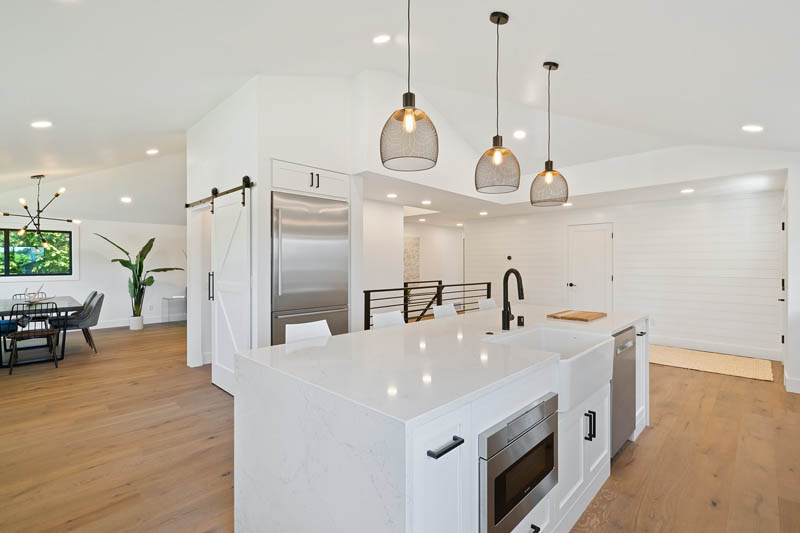 Choose wood with low porosity, so it doesn't absorb water. A waterproof finish can also help reduce any chances of water damage occurring.
3. Entryway
If you're looking to add wood flooring to the entryway, there are a couple of things to consider. Homes with pets or kids benefit from wood flooring since it is easy to clean and maintain. Also, wood adds an extra element of security when choosing wood flooring for your entryway. Since this area will be visited most often, installing wood here adds beauty and can help prevent someone slipping on wet tiles (since wood doesn't get slippery when wet).
4. Dining Room
If wood flooring has been decided upon as the choice of material for your new house, then the dining room is certainly one of the best places to put the wood. Installing wood in this area will increase its luxury value and overall look. With wood flooring, your dining room will feel like a more special and important part of the house.
5. Bedroom
Wooden flooring in the bedroom is the best way to add more comfort and luxury feel of wood. If you want to make your bedroom look more stylish and classy, wood can be a great choice for wood flooring. To get better sleep, using wood flooring for bedrooms is advised. As wood gives a warm and natural feeling, and its sound-absorbing features help you get good sleep.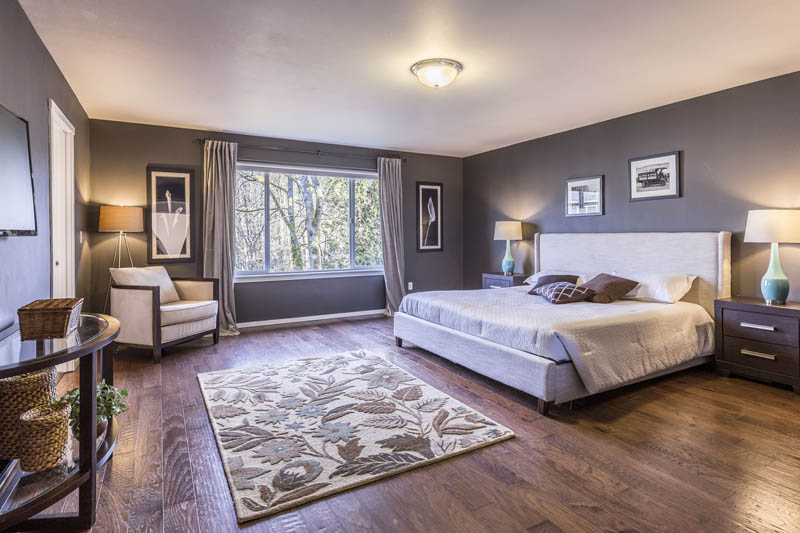 The Bottom Line
Traditional wood floors are usually made from wood, but no specific rule says you can't place wood flooring on top of another material. Wood flooring offers the most warmth and natural beauty out of all types of floor covering. There are many options available for wood type, installation method, and finish to suit your lifestyle best.