There's a big focus on the interior design of a house, especially with a lot of decorations and trends to follow. Equally important, however, is the house's exterior. Of course, you can focus on decorating to make the outside fit your identity, but the most basic yet highly significant part is choosing the right exterior paint colour. Even if you're not painting on your own and will look for the best exterior painting service from Sidepost instead, it can be quite a complex experience facing this decision first – after all, it's one of the first things that a person sees when they visit your home.
However, you don't have to worry if you're unsure where to start! The exterior paint colour might not be as restricted as other trends and designs compared to a house's interior. However, there are still a couple of colours that have risen in popularity this year to help you get an idea. So whether you're choosing a colour for your new house, want to add a little spice to your current living space, or want to repaint an old house for reselling, it's best to determine the best colour for your home. Read on to see these exterior painting colour ideas in 2022.
Sage Green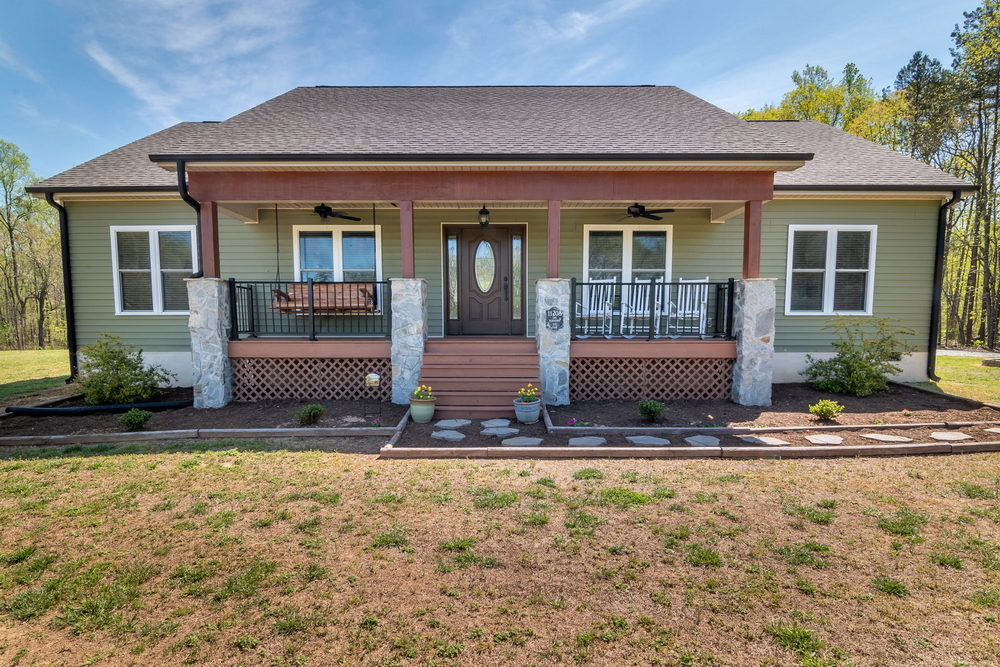 The one-colour scheme that's become popular this year is earthy tones. Among these, a great choice is the muted green colour sage. If you're a fan of nature-associated styles but would love to stick with neutral colours, painting your house's exterior with sage would definitely suit your taste. It also easily blends with different colours, so whether your window sills are white or if you want to choose a bold colour for your door, it's easy to pick one that pairs well with sage. Check out Thornton Sage by Benjamin Moore or Clary Sage by Sherwin-Williams for some paint options.
Warm Brown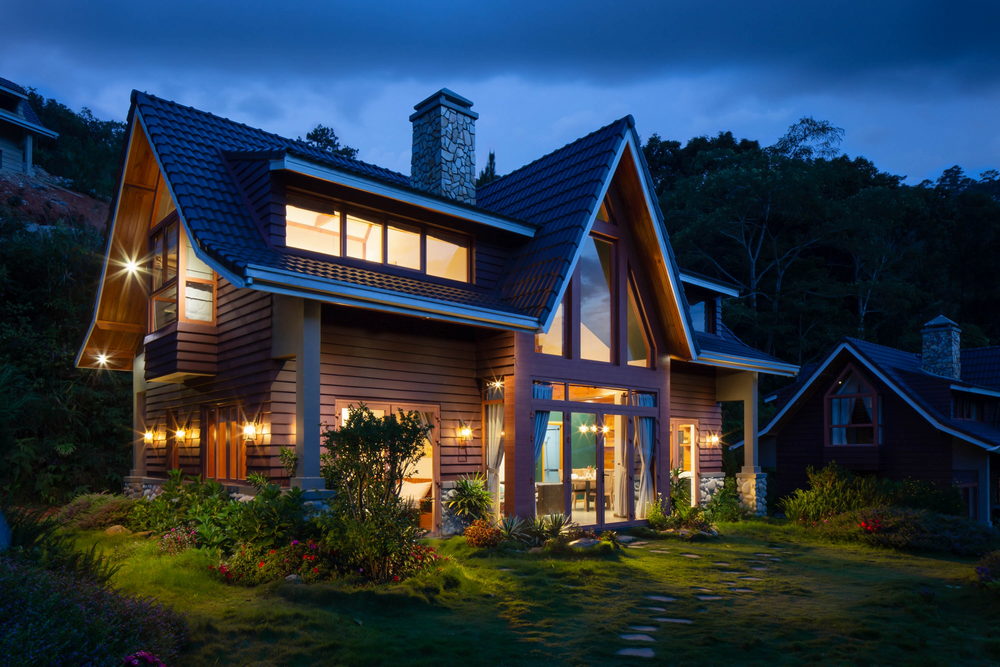 Another earthy colour that works well for a house exterior is brown. While primarily associated with the warmth of a hot chocolate or latte on a cold winter night, this rich chocolatey colour helps your house stand out throughout the entire year. This works incredibly well if you're into green landscaping, as the brown can help the liveliness of your garden stand out. You can also combine a paint colour like Behr's Natural Bark with other shades of dark brown or a colour like blue for the house's exterior.
Taupe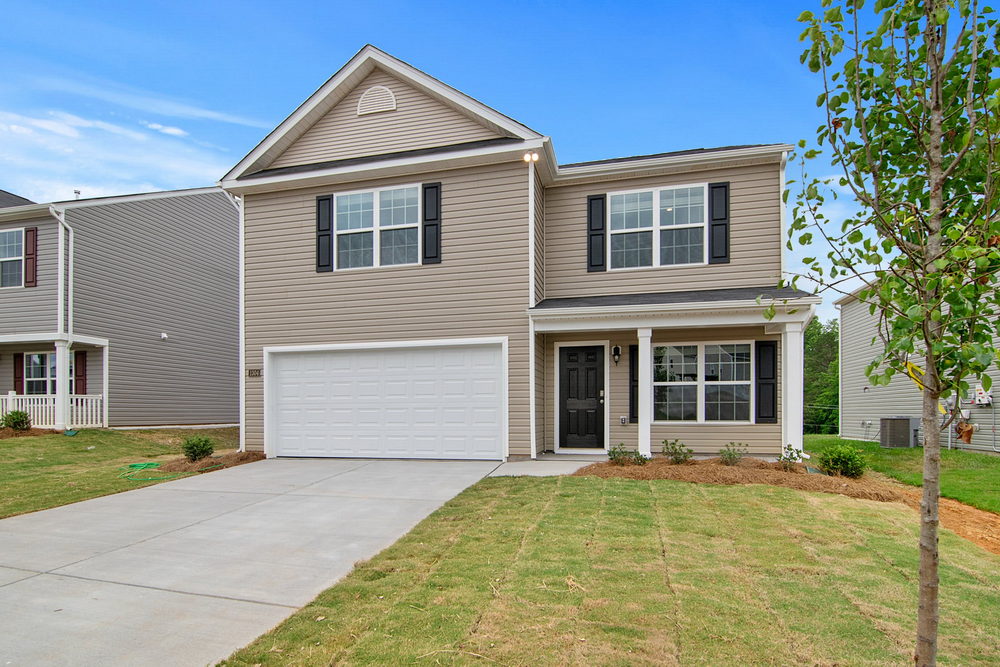 Taupe is another neutral colour that works best as exterior house paint. Taupe carries a certain naturalness, making it a pleasant colour that seems friendly and welcoming. Residential real estate agent Greg Murphy from GM Real Estate says that Taupe is a great option for those looking to sell as it's a safe modern colour that most buyers will like. Taupe can also be paired with other neutral colours like cream or more vibrant ones like red. Have a look at Benjamin Moore's Smokey Taupe for a paint option of this appealing colour.
Pale Yellow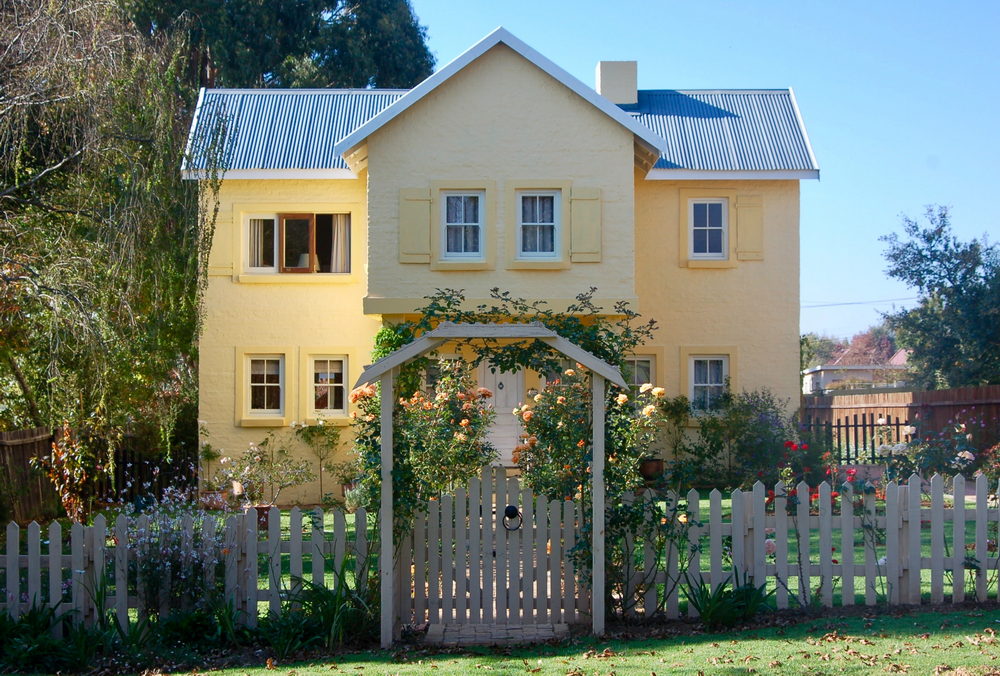 Bring the positive energy of the colour of sunshine without the striking hue that can distract you and your neighbours with pale yellow. This paint colour's subtle yellowness gives off the same warmth and remains pleasing to the eyes, no matter the time of day. See paints like Cream Yellow by Benjamin Moore if you want to consider covering your house with this creamy and muted colour.
Blue-grey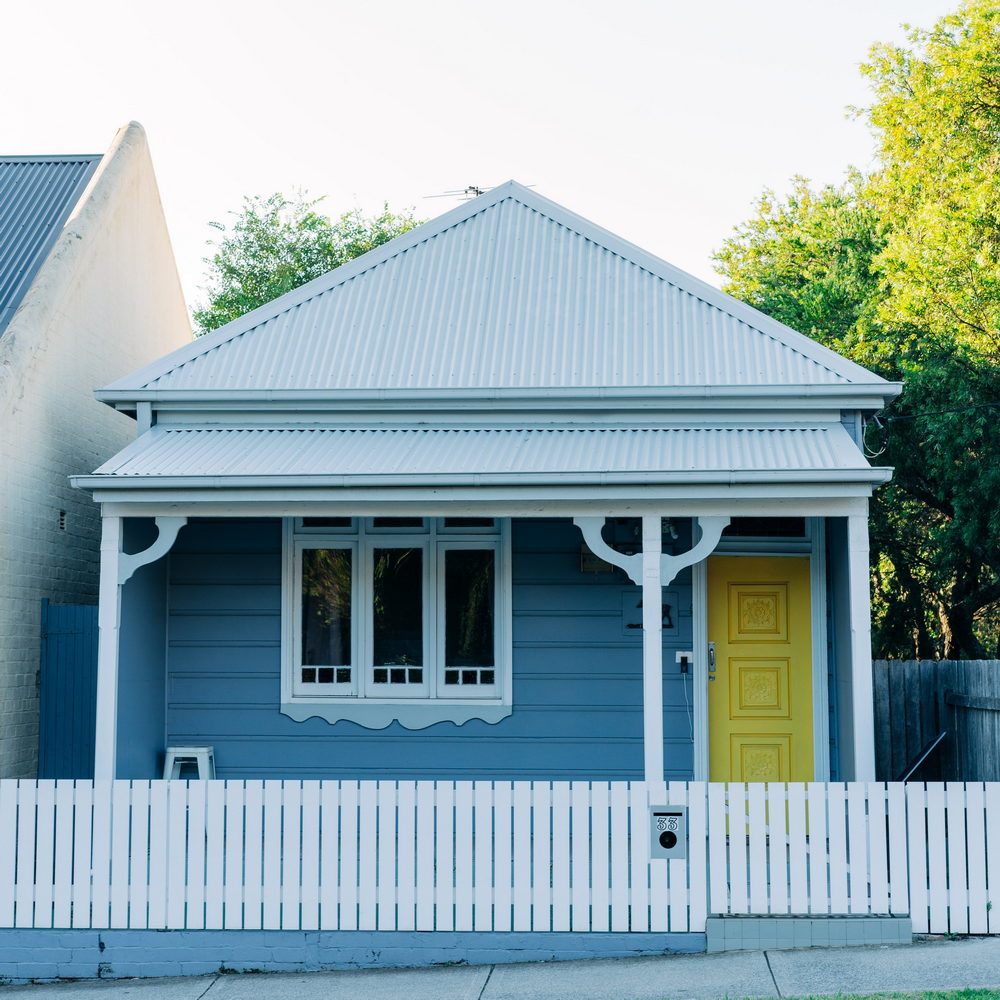 Another popular exterior paint colour is blue-grey. It combines the simplicity of the neutral grey with the deep blue, allowing this colour to give off a more refined look for your house. It's a great choice if you're looking for something subtle like white or grey but would love an undertone to make the home exterior look less plain. It works well with stoneworks and can easily be paired with contrasting colours too. It's recommended that you check out Misty by Sherwin-Williams if you want to give your house a chic look with this paint colour.
Navy Blue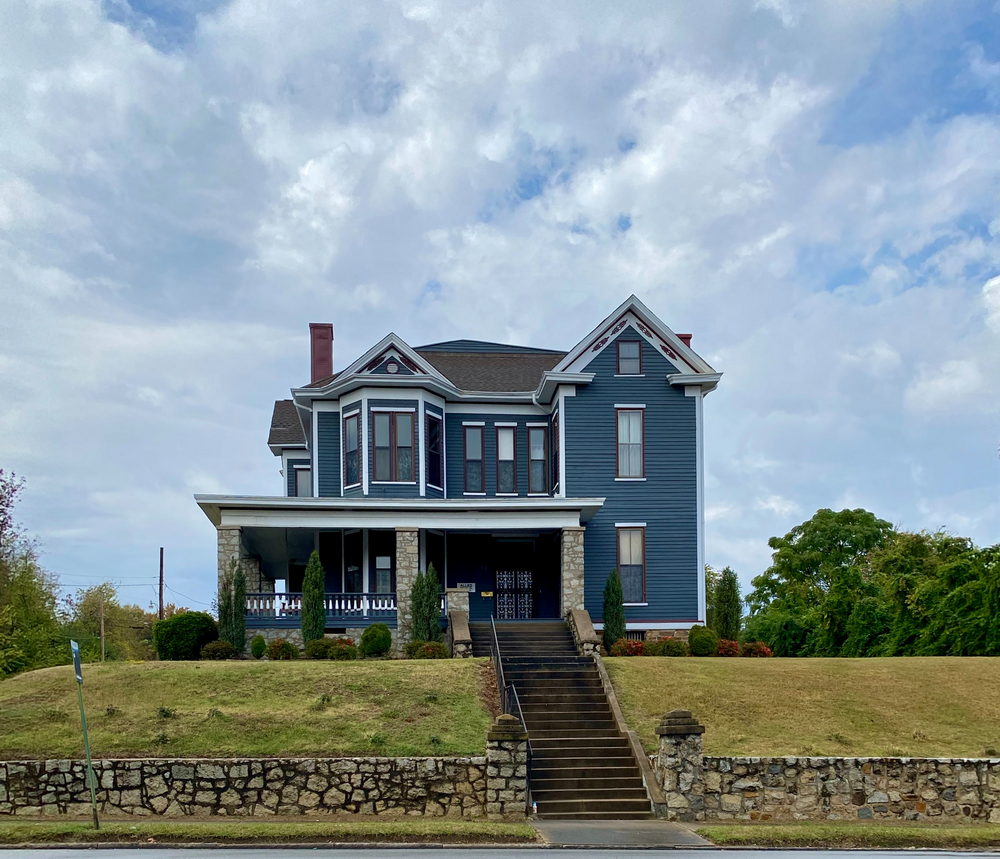 On the other hand, if you're a fan of deep blue colours and would love to bring out that energy, you can go for navy blue for your home exterior. Different shades of blue are also reasonably popular for other homeowners this year. This paint colour is an excellent choice for both contemporary and classic houses, giving both a classy look. It's also easy to match it with contrasting colours that you can use for the door and windows. Check out Old Navy by Benjamin Moore if you want to go for navy blue for your house colour.
Black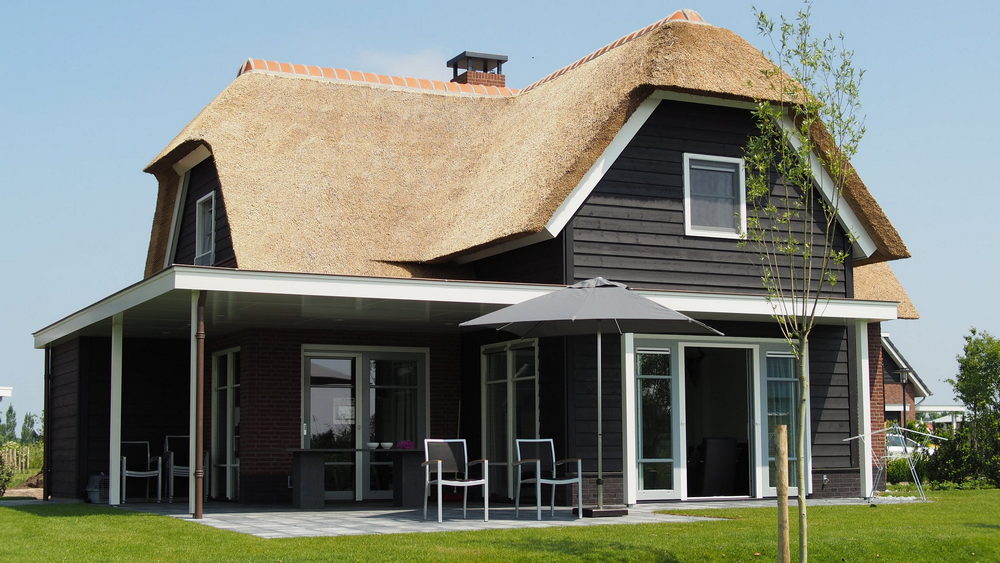 In the past, having a full-black exterior house colour wasn't exactly a go-to choice for some. However, this colour has been rising in popularity throughout the years and is a trendy pick for this year as well. Full black coverage is an excellent choice if you want a modern look for your home. Similar to earthy tones, black makes your garden stand out. It also makes it easy for you to highlight a unique colour for your door, windows, and gutter if you choose to do so. If the black is a bit too intimidating, you can switch it up and use it for the parts mentioned earlier of your house instead.
Off-white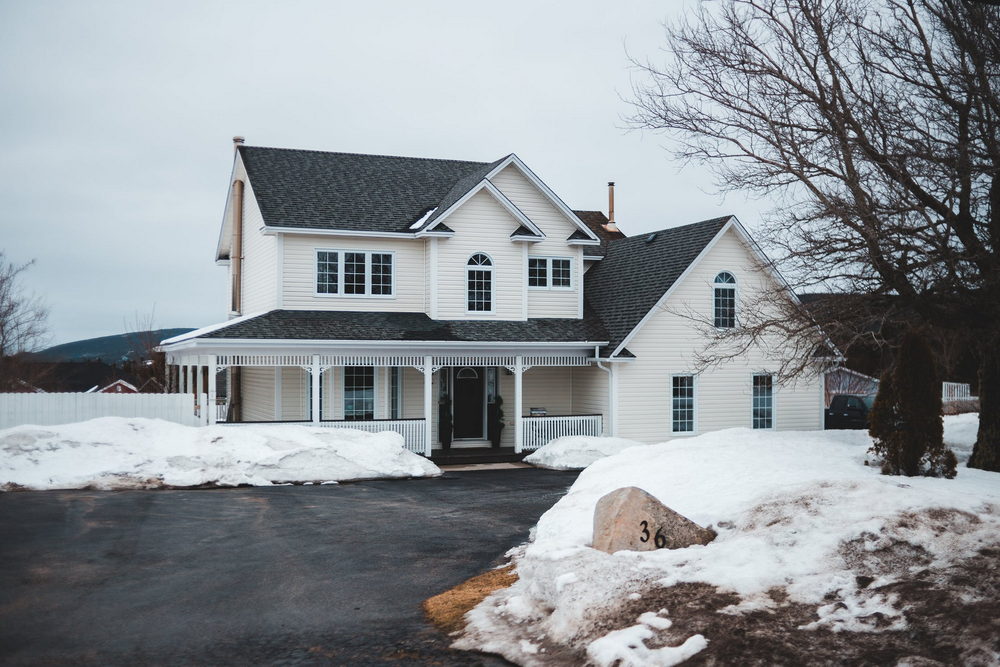 Finally, a clear contrast to black is off-white. There's a certain charm to its simplicity that makes your house appear homey even from the outside. You can choose the undertone that works best for your liking, like paint with green, lavender, or pink undertones. This type of paint colour is also easily matched with different materials and colours for your house's doors and windows, which can come together to give a stylish look. If you're looking for off-white paint, take a look at Benjamin Moore's Silver Satin.
As a final note, if you find it a bit difficult to choose among these, it's helpful to look around your neighbourhood and the current colours of parts of your house, like your roof or porch. Then, choose the colour that best matches these parts or one that blends well with your neighbours' houses (or stands out, if that's what you're going for!) Hopefully, seeing these popular colour choices for the year inspires you to find the best one that suits your taste and how you envision your house's exterior to look.