Living rooms usually are one of the top rooms you think about redesigning or decorating when relocating to a new place or during a makeover.
Some rooms might no longer be functional or dated, while others may be too cramped or spacious. You can redesign your living room by incorporating a custom lounge.
There are fixes for every taste, style and budget to consider. Some of the ways to elevate the appearance of your living room include:
1. Change Your Sofa Pillows
One of the most common and favourite ways to lift the face of your client's living room or your living space is to change your sofa pillows.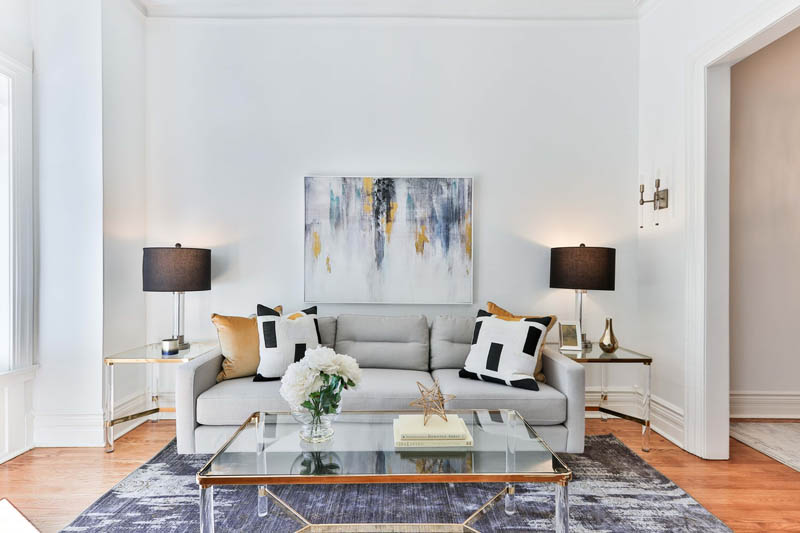 Pillows can significantly change your space and are a perfect way to introduce textures and fun colours.
Most individuals prefer using pillow colours since you can purchase quality pillows and replace the covers with different decor.
2. Bring In New Decor
You can update the look of your living space to feel brand new by bringing in contemporary decor—you can do this without spending a lot of money.
If you'd like to bring in a more personal decor that you've made alone, consider making a hanging macrame, building a blanket ladder or hanging art made by your loved one.
Another alternative to changing the decor in your room is by incorporating plants. Greenery is a perfect way to bring life to your space, and you can change out according to seasons.
3. Create Your Perfect Gallery Wall
Gallery walls enhance the appearance of living rooms. It's the best place to display family pictures in an organised manner. You can show your photo-only gallery walls in the format of a grid.
When incorporating macrame hangings, mirrors and other decors alongside your photos, go for a more random and relaxed pattern.
To ensure that the pieces go together, pick decor of the same colours and go for some feature elements sprinkled in tiny decor pieces.
4. Get the Best Out of Your Shelves
One of the best ways to add style and decor into all spaces is through shelving—it is particularly perfect for updated living spaces.
Styled shelves bring out your personality and provide a realistic way to display knick-knacks from travels, family heirlooms, books and plants that you love.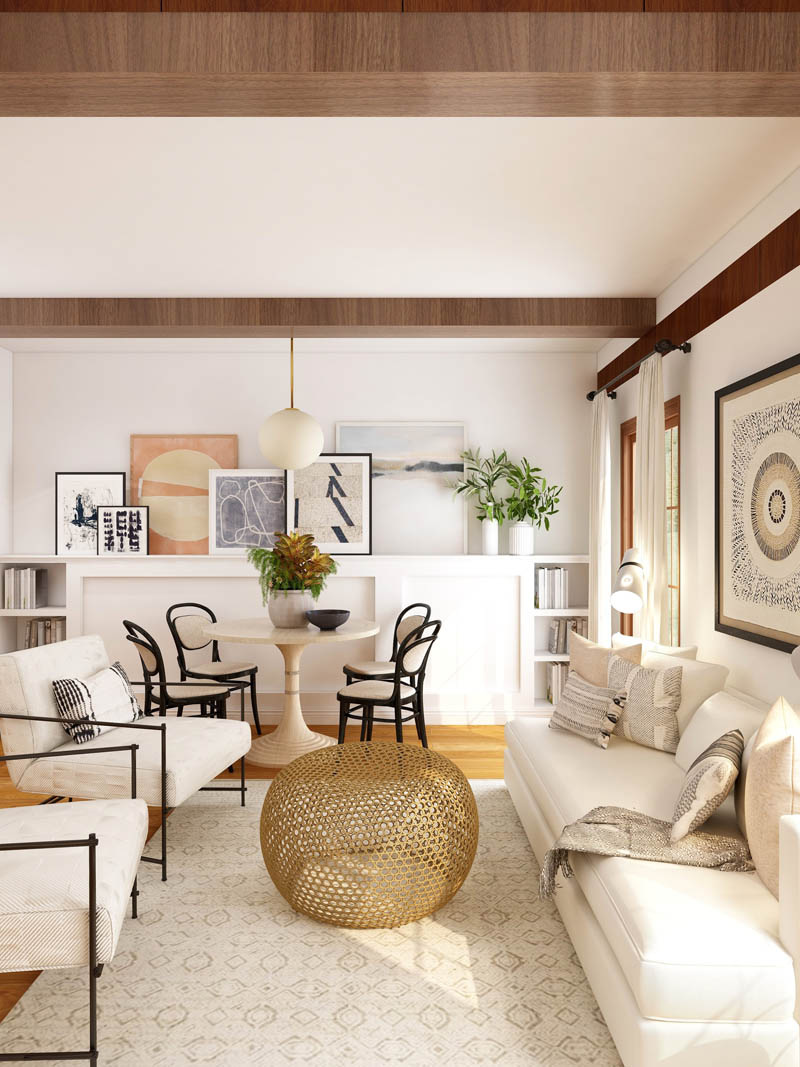 If you have built-ins, ensure the shelves aren't too cluttered and contain things you sincerely love and want to display.
Floating shelves come in different colours and sizes—this is great since you have a wide variety from which you can select what ideally suits the shape and size of your room or wall.
5. Get an Accent Element
You can add an accent element in your living room to make it more interesting. Installing a shiplap is a great way to create a feature wall. This can be done on the wall behind the TV or above the fireplace.
Shiplap can work with a custom lounge or many other design styles. Shiplap adds feature walls that are striking and make a statement. Installing a wallpaper or painting one wall darker than others are different ways of adding an accent element.
6. Arrange Your Furniture Differently
If you get satisfaction from rearranging your furniture, you're not alone. Rearranging furniture can be a wonderful experience that gives your space a fresh new look and helps you work on your glutes.
You can use Roomle (a free floor planning software) to map out your new layout before you begin rearranging.
7. Make it Compact
Homes are not always striking and dramatic. However, details can go a long way, even in the smallest of spaces. For example, you can use comfortable colours and furnishings to design a parlour room for socialisation.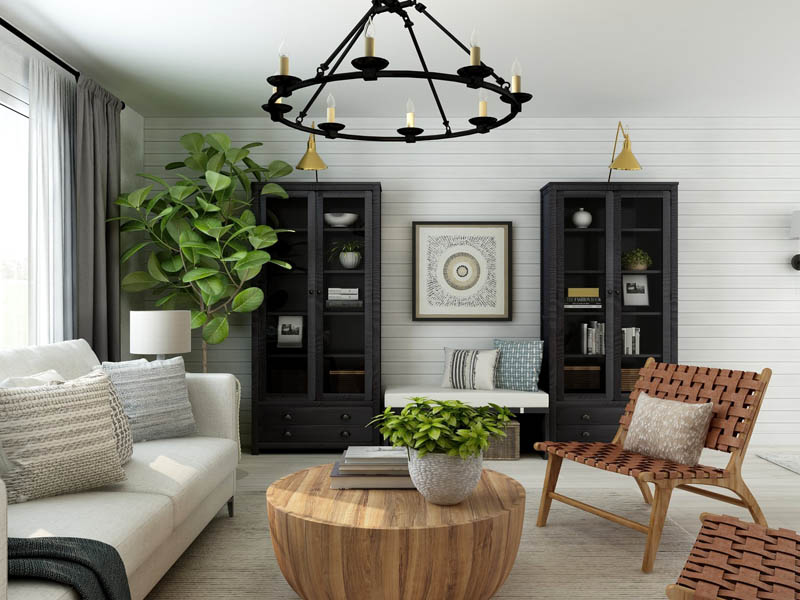 You can also make your terrace more charming by having a fireplace with floor-to-wall windows. These details make your living room elegant and snug at the same time.
8. Just "Risk" and Go Bold
You can exit your comfort zone and make your living room luxurious by adding bold features. Bold features can create a vibrant mix that can glue you to the comfort of your home. Going bold will have people thinking you hired an interior designer.
Use the colour combination and the correct pattern to redefine elegance. Make your living room stylish by choosing the appropriate details and decorations, and enjoy the results with your friends and family. You earned this!
9. Maintain One Colour
You can maintain a connection to the environment by getting inspired by nature and having a monochromatic living room.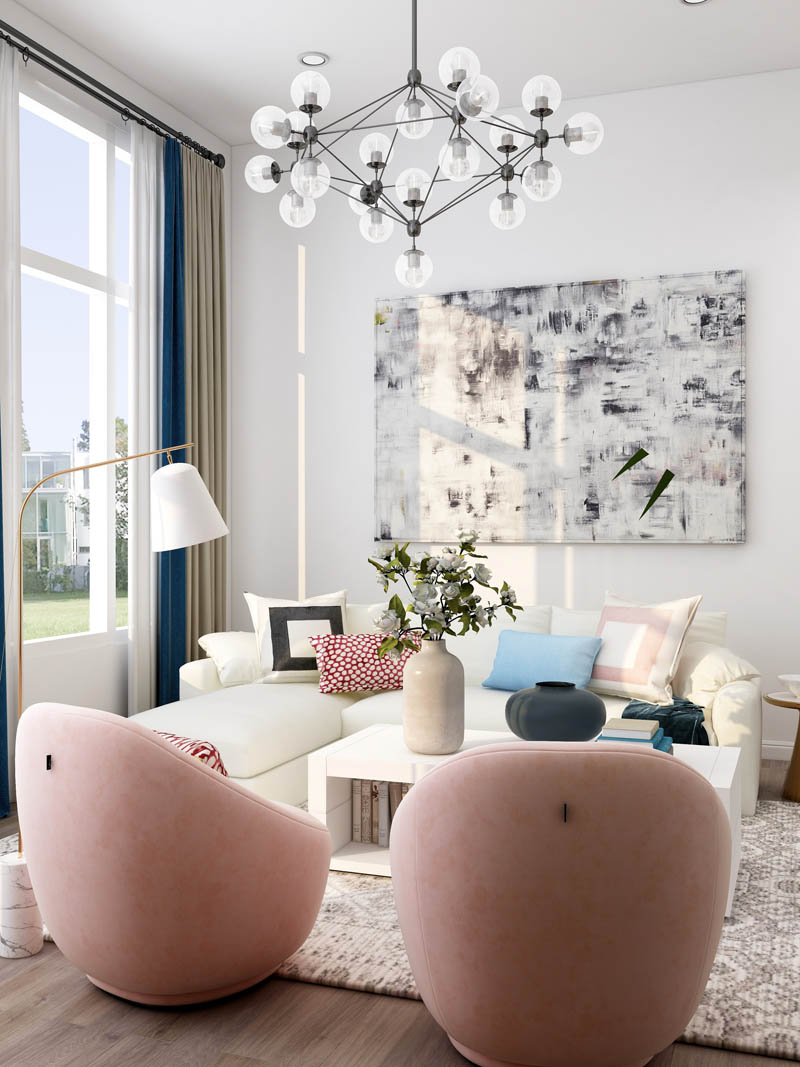 To give a white living room a cozy and refreshing feeling, you can use prints and textures to create an extra dimension. An easy way to make the overall living room design earthy is to use light-coloured wood.
10. Get Some Texture In
Adding texture to your living room to display different hues can be a direct indication of whether you like a toned-down or vibrantly elegant look.
Details such as adding pillows to your sofa, having art and beautiful, functional pieces in your living room goes a long way to show that your home is more than a social hub. It's also a haven where you enjoy when alone or with your family and friends.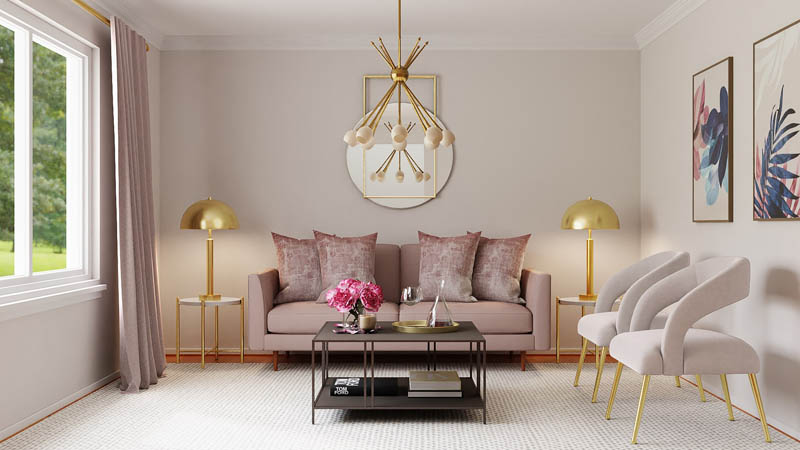 Time to Take Action
Weekends are invaluable. Maximise your quality home time this weekend by squeezing in one or all of these one-hour living room refreshers.