Without any doubt, technology has made the world an easier place to live. It has simplified lots of things. And, when it comes to home cleaning, people always search for something robotic or automatic. As a result, demand for robotic vacuum cleaners with mapping and navigation capabilities is quickly expanding in a world of ease and frequently shifting home chores from manually to automatically.
The new ROIDMI Eve PLUS robot vacuum is in the market to help you in home cleaning jobs. It is suitable for both clean and time-strapped household cleaning. With its powerful robot vacuum cleaner, Xiaomi Roidmi Eve PLUS once again astonishes people in the market.
This post will let you know the detailed review of Riodmi Eve Plus. So, let's dive in!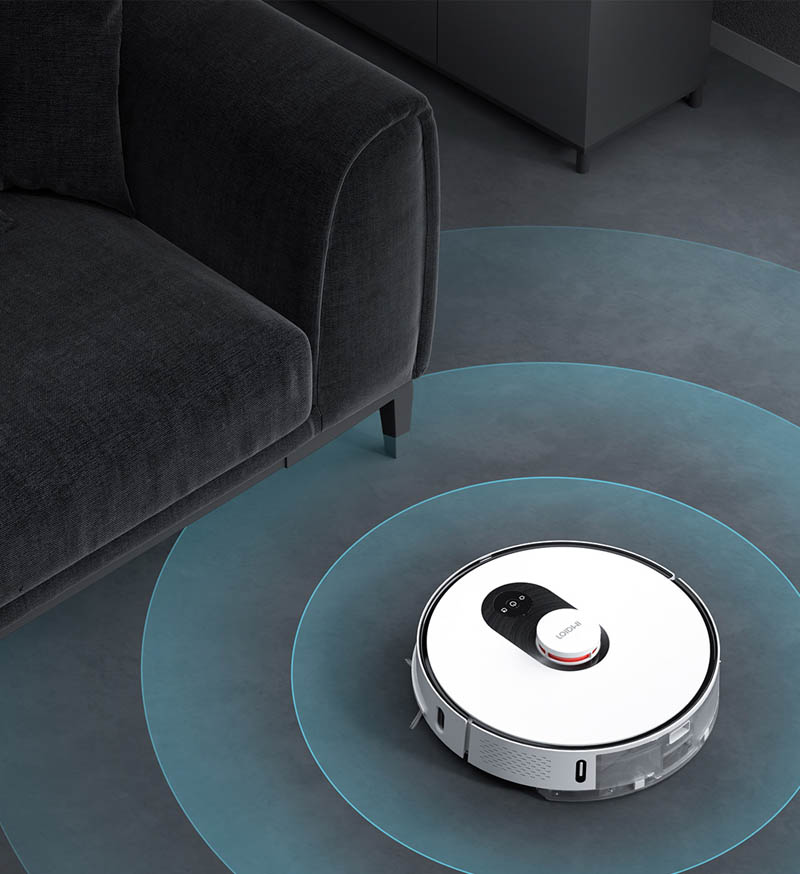 Some Highlights of Roidmi Eve Plus Robot Vacuum :
Automatic Dust Station– The robot vacuum cleaner comes with an application that allows you to tell it when to empty its dust cup after every cleaning session. You may also use the app to schedule your cleanups. After the vacuum docks have returned, the dust station can manage all of the garbage. Things can also be scheduled by the users.
Automatic sterilising – The robot vacuum cleaner includes an integrated sterilising technology for removing allergens like germs and bacteria.
I must say, this robot vacuum cleaner is extremely cost-effective. A maximum performance you are getting at a reasonable price.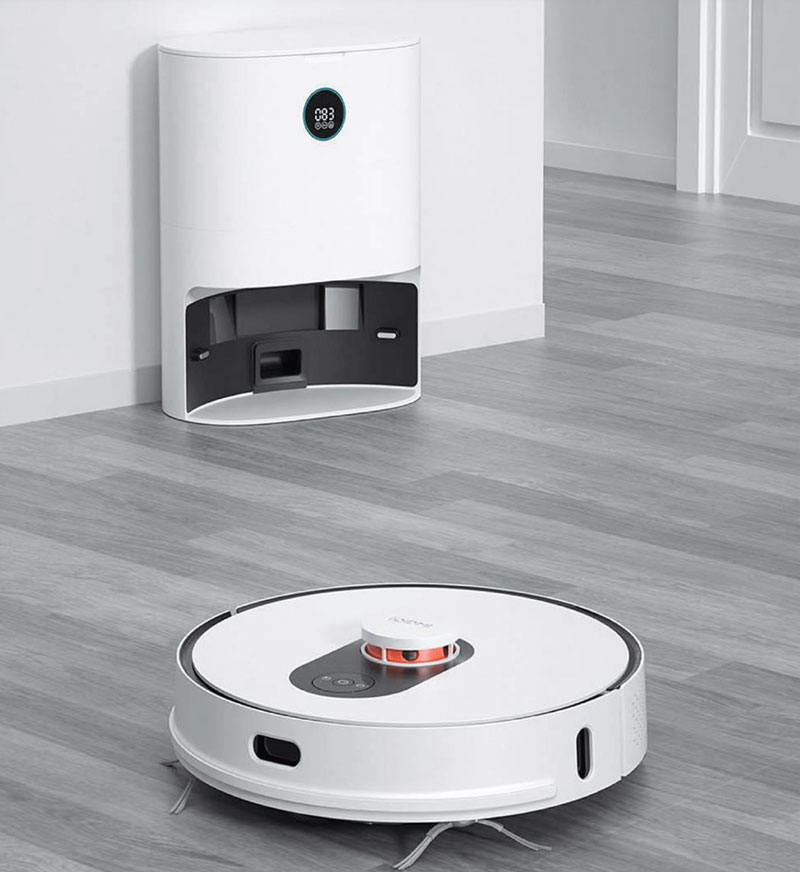 Structure of Riodmi Eve Plus:
The Eve Plus comes in all-white with a black touchscreen on the robot and suction station. A bump in the centre of the surface sticks out with orange accents for different sensors. A total of 30 sensors have been deployed for mapping and navigation purposes.
Moreover, a huge main brush, the mopping attachment, and two spinning brushes, each one with four long combs, are all found beneath this Chinese robot vacuum.
Higher dumping 2. 0 systems make ROIDMI EVE Plus more efficient. A disposable raw bag is included with the charging station, as well as a 381mm long pipe that transports all dust and debris from the vacuum cleaner to the trash bag.
As it comes with a disposable dirtbag, the charging base is bigger in this case. When the vacuum cleaner senses that the ROIDMI EVE Plus has a full container, it contacts the charging base automatically and empties the container.
A disposable dirtbag with a 3L capacity is located at the base of the vacuum cleaner. You'll get an indication in the LED type lighting at the station below if it's full.
Application Control:
The customised application for the ROIDMI Eve Plus robot vacuum gives information about the dust disposal station. You can also use it to manage the cleaning device.
You can also check the state of the dust bag, the cleaning route, the dust bag operating instructions, and the vacuum duration.
It will also let you adjust cleaning based on the size of your space and how you use it.
Roidmi also works with Google Assistant and Amazon Alexa. You can set up various smart home automation, such as utilising audio signals to begin cleaning.
Cleaning and Suction Power:
ROIDMI Eve Plus robot vacuum will handle all of your cleaning duties and maintain your home vacuumed without leaving behind any dirt.
The cleaning and suction power of the ROIDMI Eve Plus robot vacuum is 2700pa. It also has side brushes that can revolve at high rates and adjust automatically. The versatile nozzle adapts to the ground and cleans surface areas automatically.
The smart water tank on the vacuum cleaner can contain 250ml of water for damp sweeping. The exciting hand mopping offers 3-stage U-route mapping for perfect cleanup.
Obstacle Detection:
When the ROIDMI Eve plus robot vacuum senses an object, it slows down. The machine has an infrared sensor that detects obstacles and slows itself down to avoid them. The bot also features an anti-bumping sensor for detecting impediments and has a 2 cm climb threshold.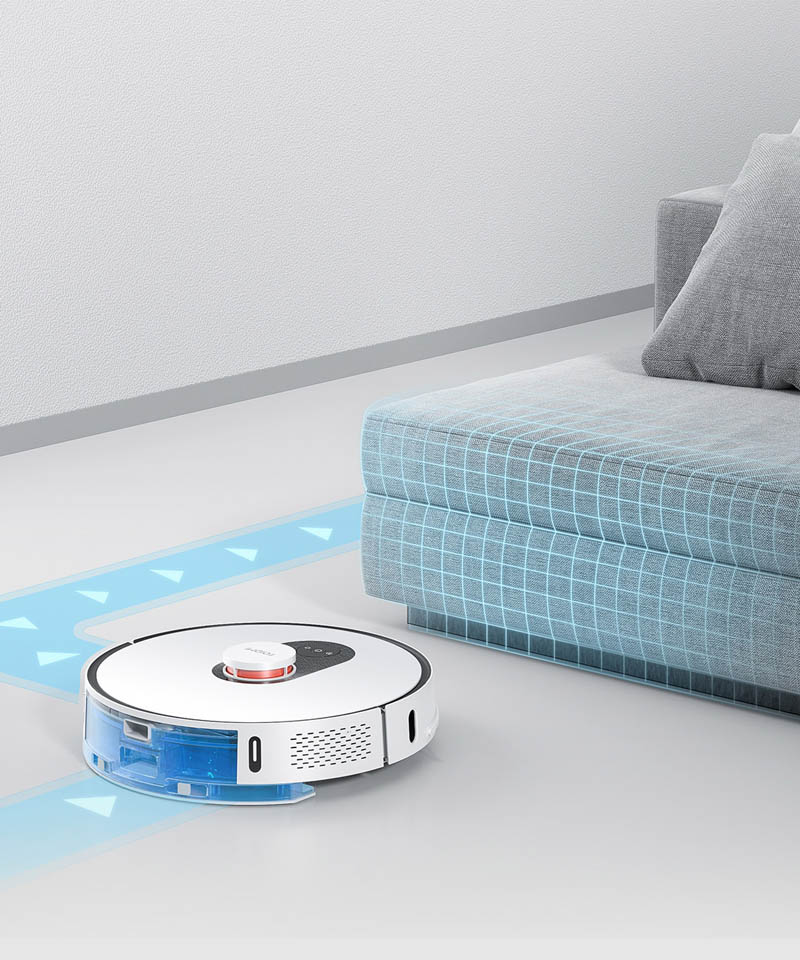 Algorithm Path Planning:
The ROIDMI Eve Plus robot vacuum incorporates a path planning algorithm. It operates alongside first and bow-shaped planning principles.
Battery Timing:
A 5200mAh battery powers the ROIDMI Eve Plus robot vacuum. It may last up to 250 minutes and covers a total area of 250 square feet. When completely charged, the robot vacuum can cover up to 250 square metres. I think it's not a bad deal.
Pros of Roidmi Eve Plus Vacuum Cleaner:
Let's check out some benefits and pitfalls of this attractive robotic vacuum cleaner.
It has an automatic function of mapping and navigation.
Efficient cleaning performance
Application control
Automatically avoid obstacles
Disposable and leak-free dust bag
Cons of Roidmi Eve Plus Vacuum Cleaner:
Sometimes it makes noise
Unfortunately, the application is only in the English Language.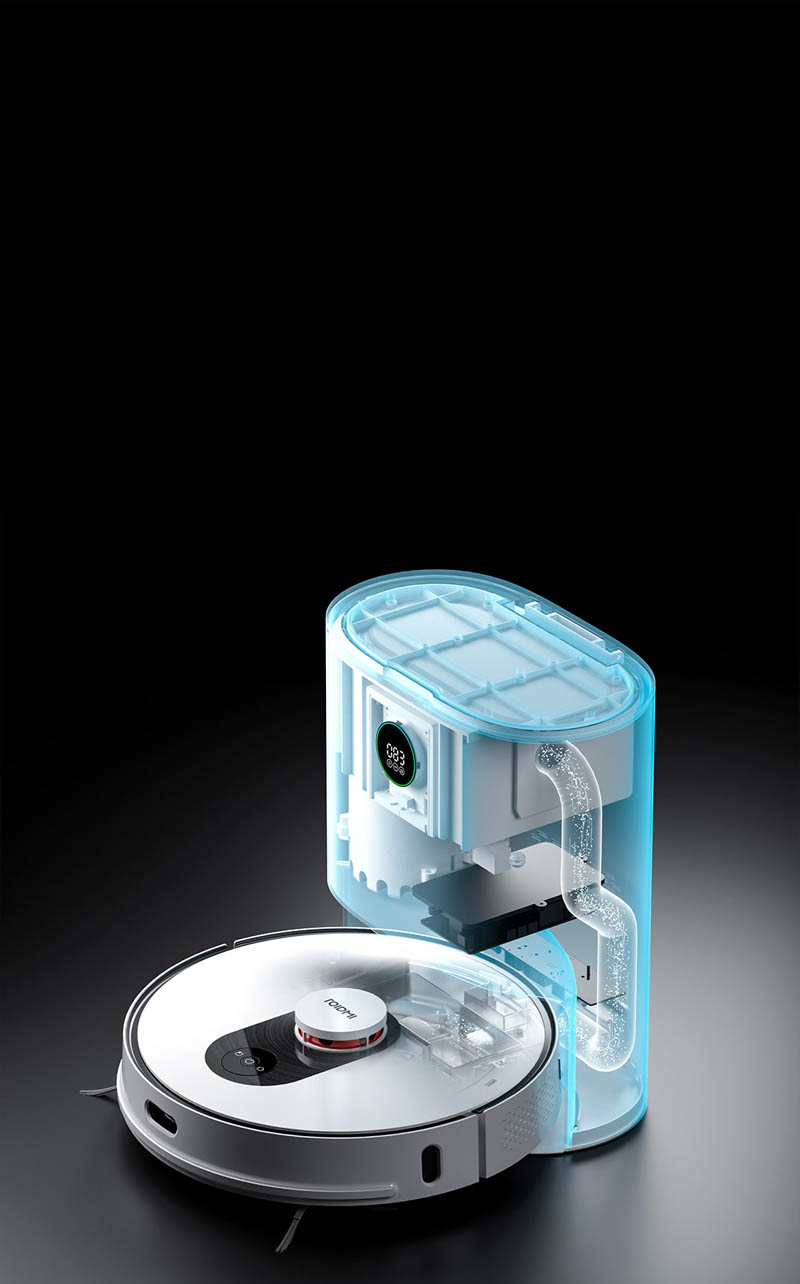 Should you buy Roidmi Eve Plus or not?
If you're looking for a high-quality automated vacuum in the market, the Roidmi Eve Plus is an excellent option. It's well-made, doubles as a mop and vac, and cleans well. LiDAR provides precision obstacle avoidance as well as accurate mapping. Roidmi sells repair parts, so whenever you need more, you won't have to look far.
A self-emptying dust container pulls dust from the Eve Plus and deposits it in an easily replaceable, leak-proof bag. As a result, the Roidmi Robo vac requires less maintenance.
The Roidmi's suction is powerful, allowing it to take up even tiny pet hair and dirt. Unfortunately, the automated vacuum sometimes cannot distinguish between hard floors and carpets, therefore you must use the app to specify cleaning areas.
But, because of its exceptional qualities, I would say, YES, it is worth it!
Wrapping it up!
The EVE Plus from Xiaomi's partner company Roidmi covers all the essentials and ticks almost all of the boxes, whether it's the simple design, h3 suction, excellent cleaning features, genuine mapping, self-sterilising station, long-lasting battery, or savvy smartphone controls. There is nothing comparable in its level and price point.
Overall, we are pleased with the Xiaomi Roidmi EVE Plus's functionality. Get ready to grab your hands on a Roidmi Eve Plus robotic vacuum cleaner.