Great photos are best taken in unique places. And lucky for you, Los Angeles is filled with them.
Travel is no longer about the place you go to but the memories and experiences that you create. When we think of travel, we think of beautiful scenery, amazing food, and fun experiences. But most importantly, we think of photographing them!
So whether you're traveling for work or fun, these are some of the best places to take photos in LA!
Not only do these places look incredible, but they each provide a great backdrop for your next photoshoot. From colorful walls to a scenic view on a path, there's a little something for everyone.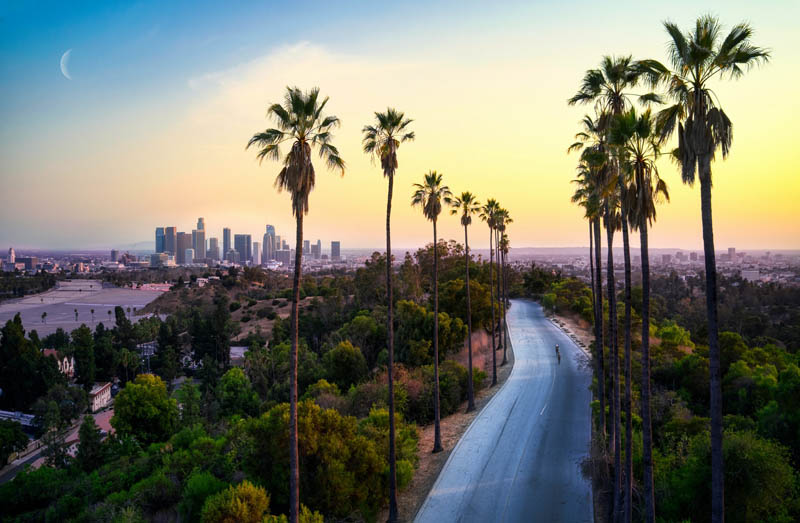 Go to the top of Mount Wilson.
Head about an hour east of downtown LA and up Mount Wilson, which towers 1,700 feet above sea level. There you'll find Mount Wilson Observatory. This historic site is where Edwin Hubble discovered galaxies outside of our own and cemented the idea of the expanding Universe. The observatory is open to visitors each weekend, so take a trip up the mountain and take some pics from the top. In Malibu, pack a picnic and take a ride out to Point Dume State Beach to see El Matador State Beach and Beachwood Canyon (which was part of Drive and Hike's 'Best Postcard Spots'). We still can't believe we were able to shoot this shoot at these amazing spots in California that you probably didn't know were photo-worthy.
Venice Beach
It's a great place to take photos because it has a wide variety of textures – the famous beach, the palm trees, the iconic Pier – and many different backdrops to choose from. There are also a ton of people that you can try and capture in your photo.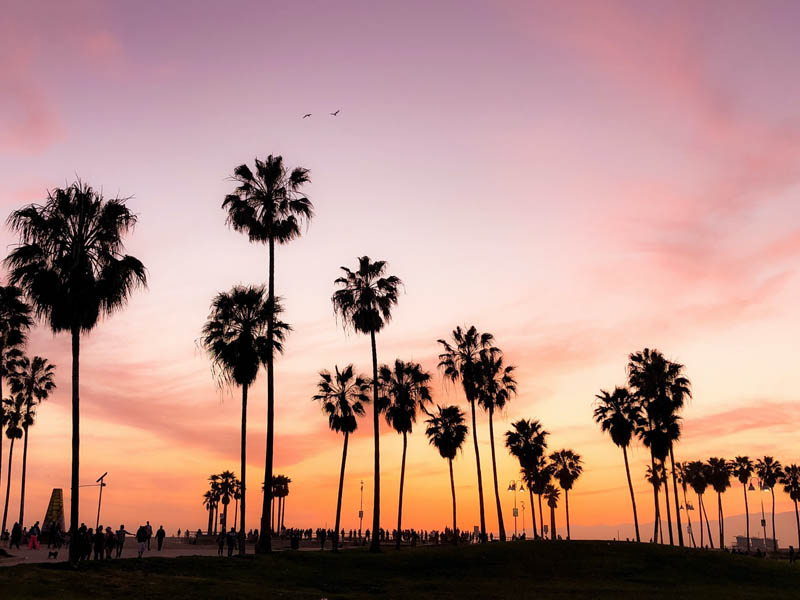 The Hive/Lookout — Downtown — Los Angeles
Situated at the top of the historic Tower Theatre in DTLA is the Hive, an intimate space that offers sweeping views of DTLA. Whether you're looking for a scenic overlook or a prime location to watch the sunset with friends, the Hive is a great spot for photographers.
Paddington Bear statue in Hyde Park
This statue is beautiful, and it's a great spot to take photos because you'll never get sick of the sight of it. The surrounding area is also really great for photos since there are so many other things to capture – trees, flowers, and people – and you can get a lot of different angles and perspectives because the park is so large and there's so much to look at.
The Pearly King and Queen
This statue is weird – it's of a man and woman dressed as pearly kings and queens – but it's awesome because you can get awesome pictures in front of it. It's also one of those places that's awesome for those cool long exposures since there are a lot of old-fashioned lamp posts around that will give your photos a vintage feel.
The Getty Center
. Located on a hill overlooking Los Angeles, this museum offers panoramic views of the city and nearby mountains. For those who can't make it up to the observation deck, the grounds also include a self-guided photography tour featuring several photo-friendly spots.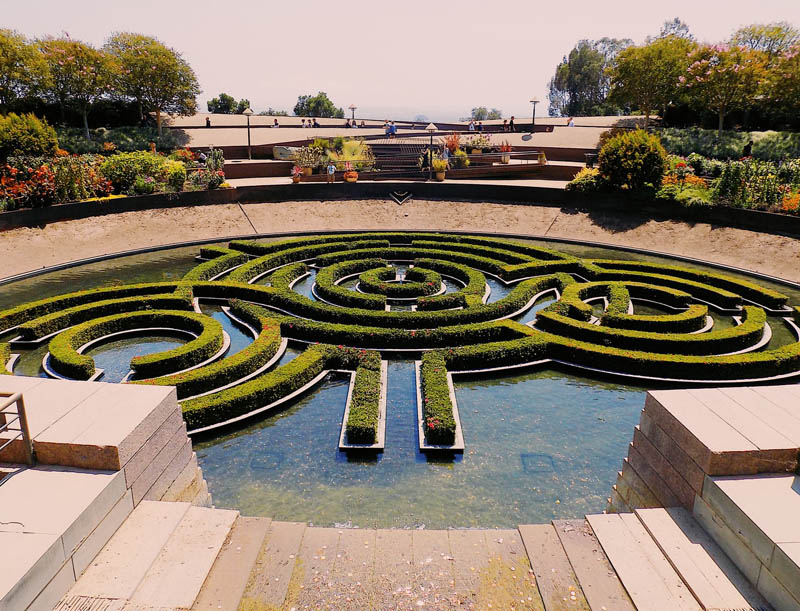 Hotel Indigo
The neon-accented Rooftop at The Hotel-Indigo in downtown Los Angeles is the perfect spot for photos of you holding up a drink with your friends. It's also a great place if you're looking for newer angles on the city skyline. Similarly, the Omni Hotel offers an incredible view of DTLA from an awe-inspiring vantage point. If you're into climbing trees, then Griffith Park is the place for photos if you're looking for a little more graffiti and color, head on over to Chinatown and snap some pics on Broadway.
The Griffith Observatory
The Griffith Observatory is famously known for its architecture and the donation of its land by "Lucky" Baldwin, along with its public art. The observatory is surrounded by unobstructed views of the Hollywood Hills, Downtown Los Angeles, and the Pacific Ocean. This is a great place to visit if you love snapping photos of Los Angeles-themed photo booths.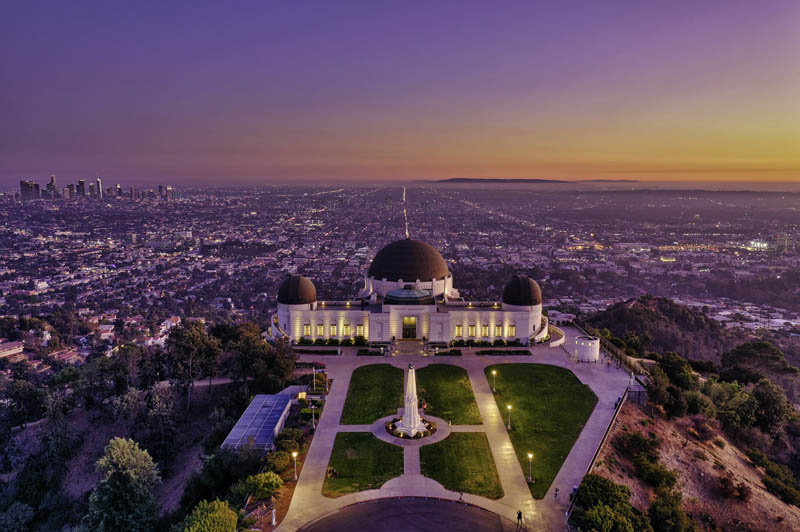 Will Rogers State Historic Park
Will Rogers State Historical Park is the quintessential California park. Each year, more than 1.5 million Angelenos and visitors from around the globe flock to this ocean-adjacent memorial, watching the Pacific rollers crash into the rocky coastline below.
When you first step foot into Will Rogers State Historic Park, you're hit with an instant case of Instagram envy. The site is straight-up gorgeous, but take a closer look at the aesthetics, and you'll notice something. The landscape is dotted with statues of women, Native Americans, children, soldiers—you name it! That's because Will Rogers State Historical Park was originally formed as a public park in 1920 to honor the achievements of the late Robin Hood of Hollywood, Will Rogers.
Will Rogers State Historic Park is home to nine statues enclosed within their separate gardens; each garden features sculptures molded after the actual people they represent. Looking for an artsy place to take photos? Take a stroll through Native American Artist's Circle Garden, which is home to 13 sculptures. It'll be like you're taking #TBT photos of your parents back in the day.
If you want to pop off your friends with some great photographic skills, check out the El Prado Sculpture Walk, which is where you can snap some cool shots of the Pacific Ocean (it beats having to wait for sunset). Plus, don't miss out on the small yet peaceful Cactus Garden—you might have to take a few selfies.
The Hollywood Walk of Fame
Simply put, the Hollywood Walk of Fame is one of the greatest photo ops in all of Los Angeles.
The city's official Walk of Fame stretches along Hollywood Boulevard and Vine Street; the sidewalks are flanked with the names of various actors, musicians, producers, directors, and others in the entertainment industry. The star-studded sidewalk is divided into five districts:
The original (and largest) portion of the Walk of Fame running from La Brea Avenue to Gower Street
A portion running from Gower Street to McCadden Place
An area between McCadden Place and Burton Way
An area between Burton Way and La Brea Avenue
One last section between Cahuenga Boulevard and Sycamore Avenue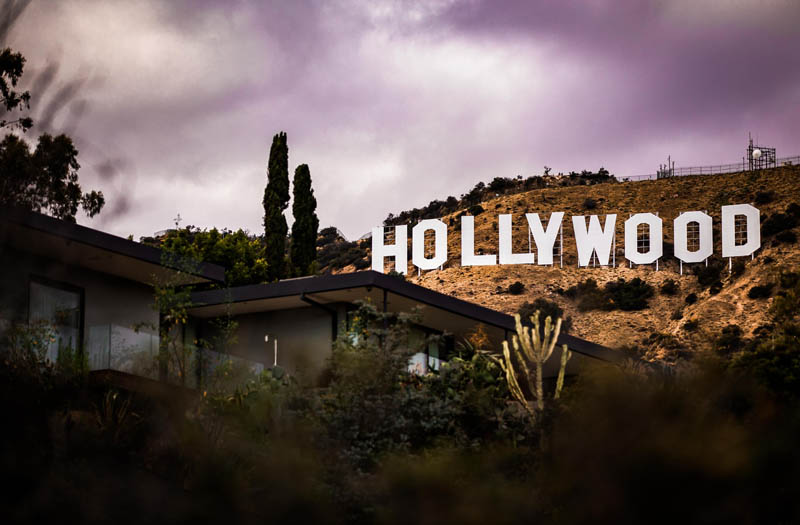 With more than two dozen stars dedicated to African-Americans (including Denzel Washington, Samuel L. Jackson, Morgan Freeman, and Sidney Poitier), the Walk of Fame is a definite must for exploring black history in LA. But there are more than just historical markers along this stretch of the sidewalk – from the year you were born, to your favorite sandwich at Subway, to your favorite dog breed – there's a star for every conceivable category of achievement. And with a cast of characters that includes 14 monuments to film and television animation, there's no shortage of entertainment options along the Walk of Fame either.