Located in Moscow, Russia, this beautiful residential apartment's bohemian décor style creates cozy layers for comfortable living, against a rugged industrial style.
The first impression it gave me is its design elements are either boldly oversized or sport a chunky rustic weight. The modern sectional sofa splits up the open plan living room, dividing the lounge area from a dining space behind. Also, the timber rustic coffee table sits in front of it on a bohemian style rug.
Two enormous wicker pendants create a wow moment over the rectangle dining table. In addition, the industrial style kitchen island is topped with a cast concrete countertop, and a sleek induction cooking hob with integrated extractor.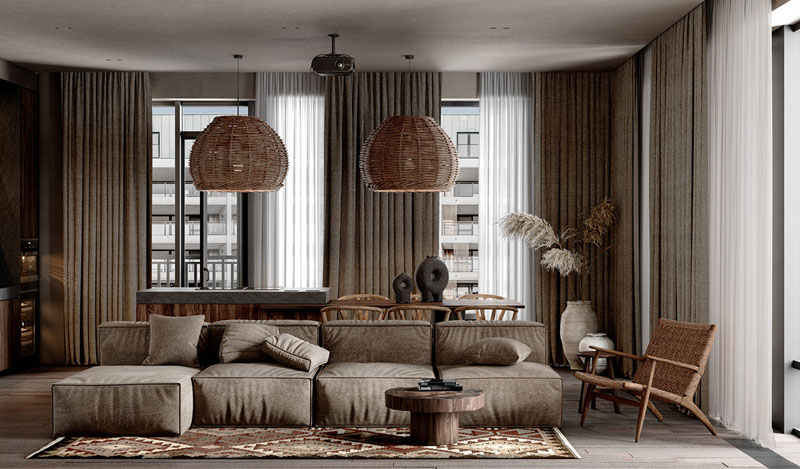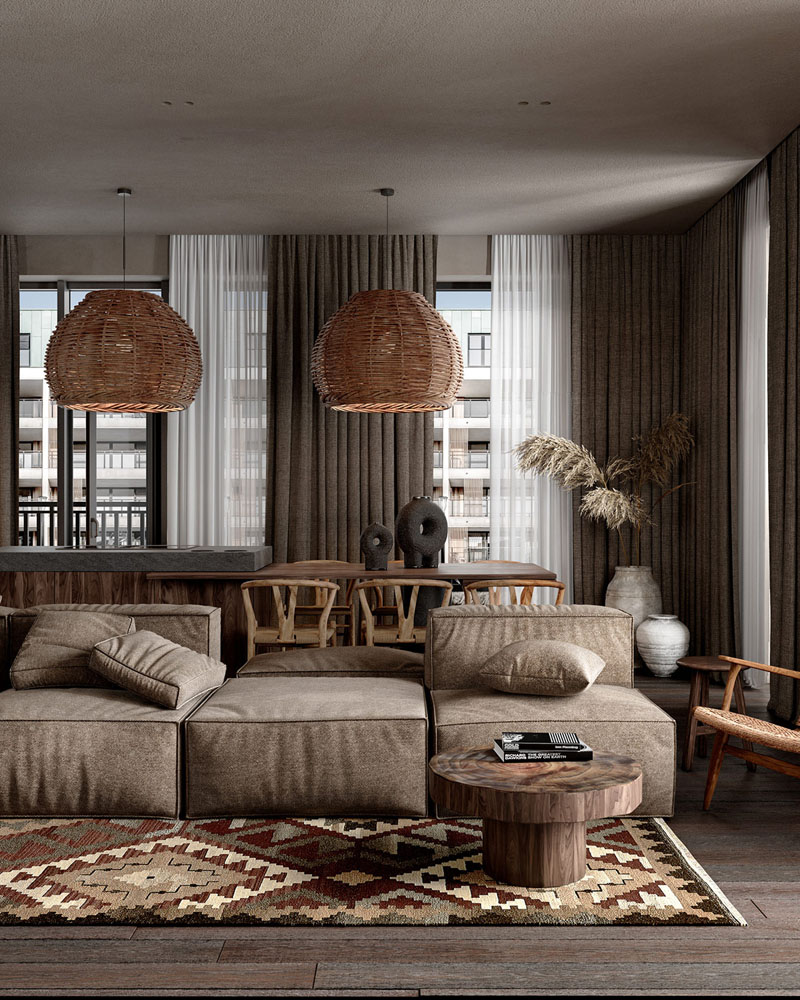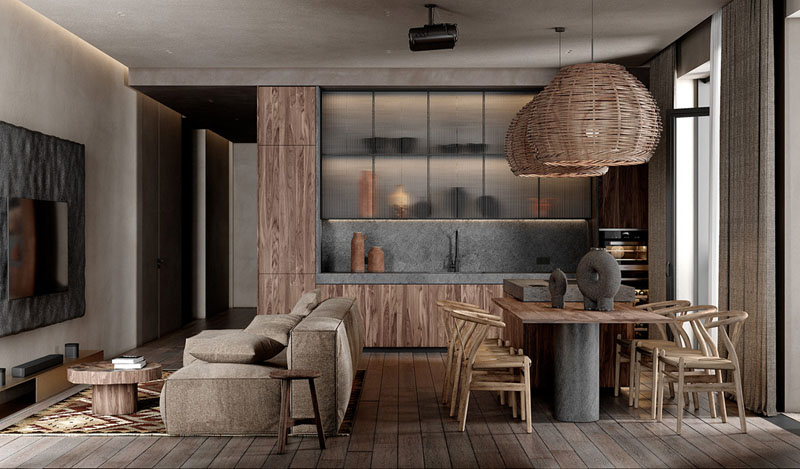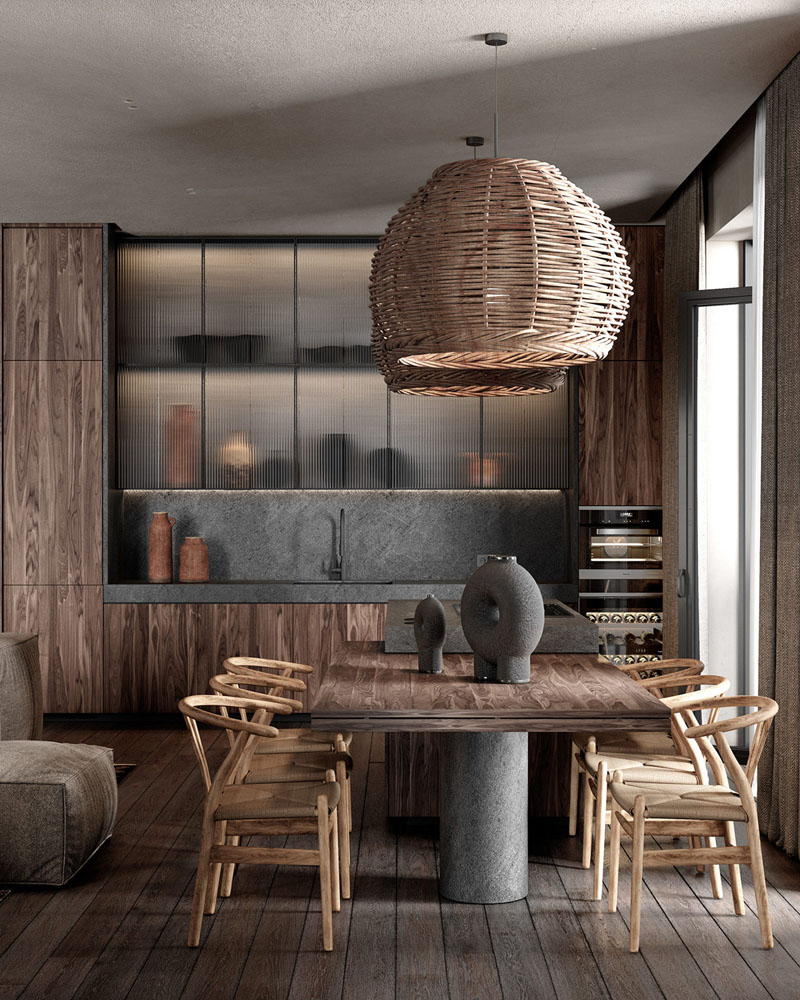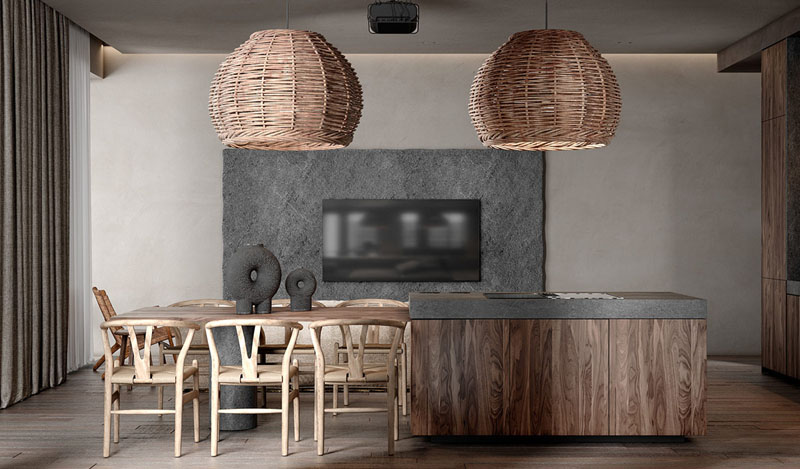 Clearly, the rustic style continues the whole design. For instance, the wood paneling clads the length of the hallway, covering interior doors and a bank of storage cabinets by the entryway.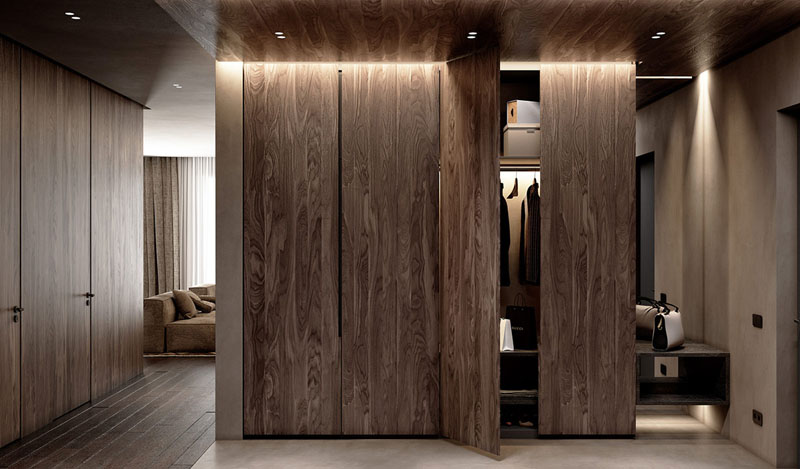 Home Office
Its home office is quite unique as well. Deep rustic wood panels shape a bespoke home office desk. It is slotted into a supportive column that divides the room. On one side of the custom desk, a small L-shaped sofa; And on the other side, a tower of bookshelves climb to ceiling height. Moreover, the bookshelves are divided to have an area of wine storage.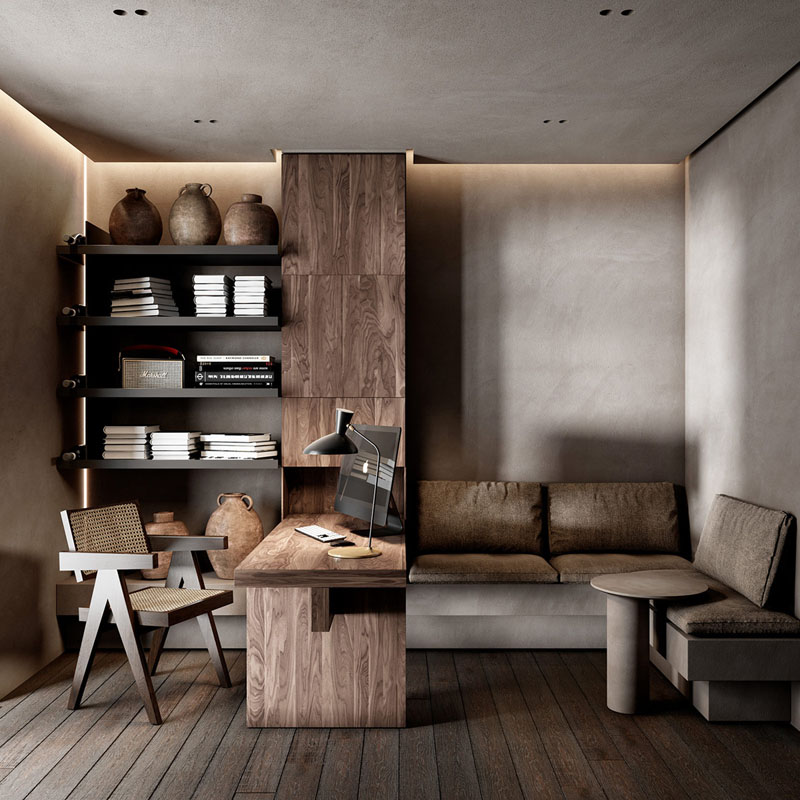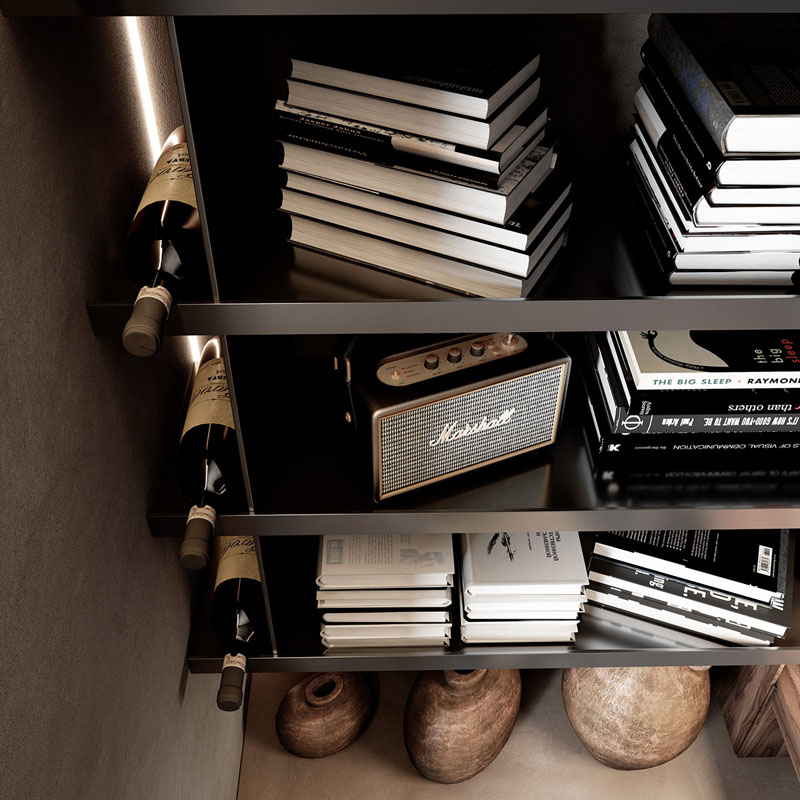 Kid Room
Undoubtedly, the kids bedroom is definitely one of the coolest one I've seen. There is a play loft above the platform bed, in order to extend the usable space. In addition to this, a chalkboard wall provides a place for spontaneous creativity by the kid's desk.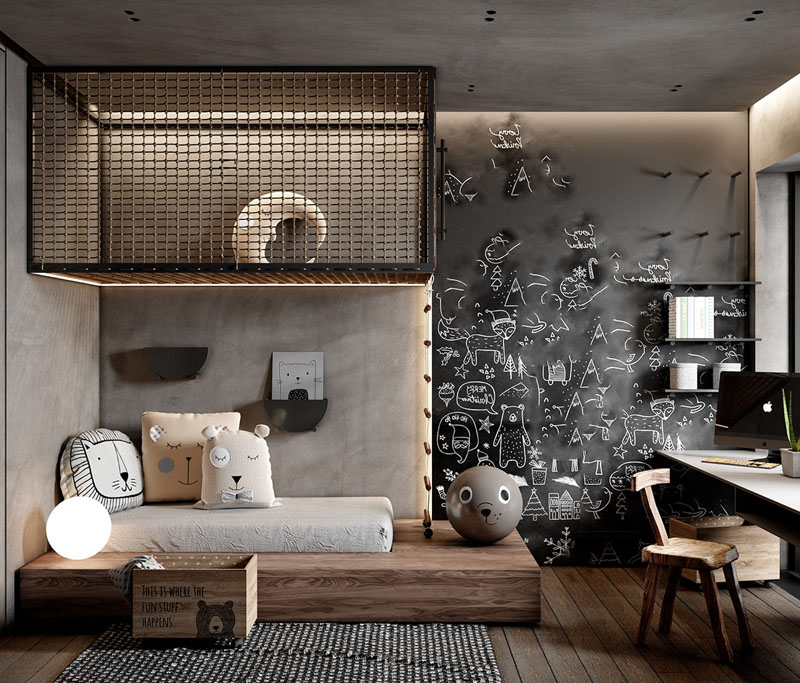 Master Bedroom
As for the master bedroom, an understated fabric platform bed brings the comfort factor to an industrial style concrete bedroom décor scheme. Moreover, a huge woven pendant light shade spotlights a basic timber bedside table.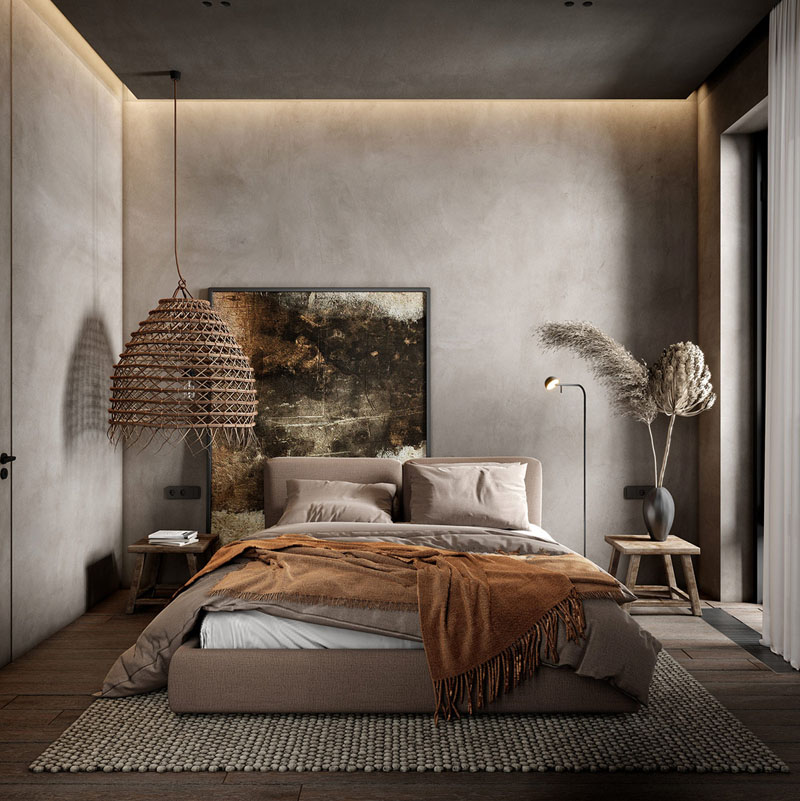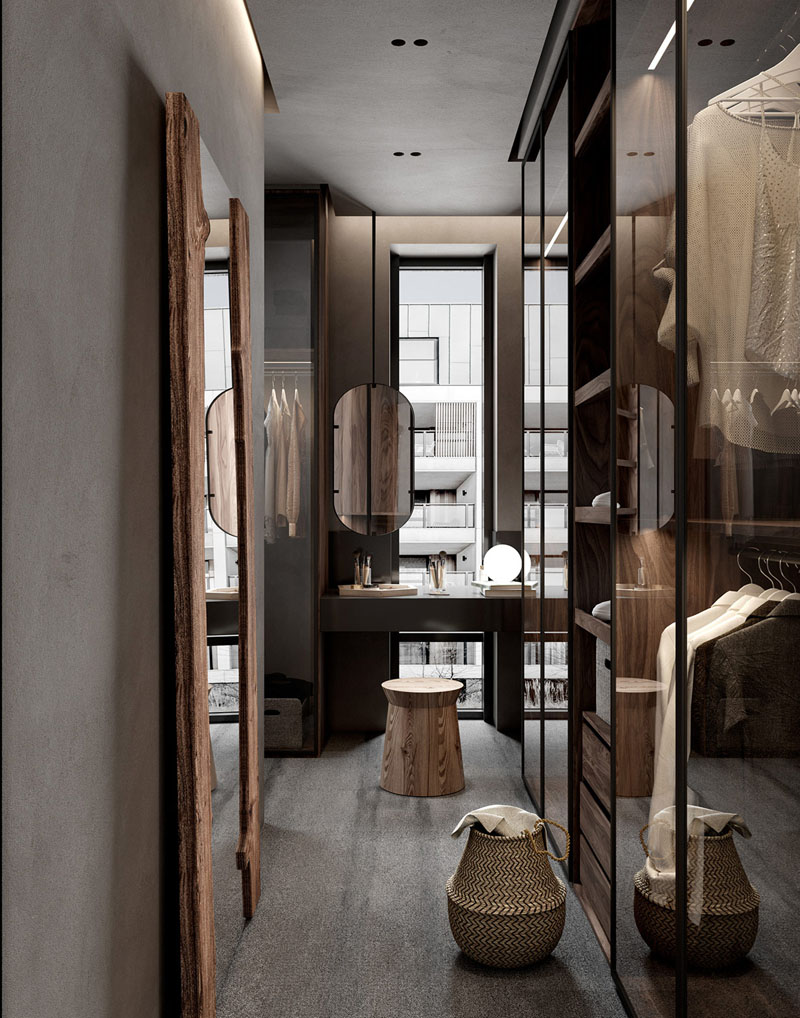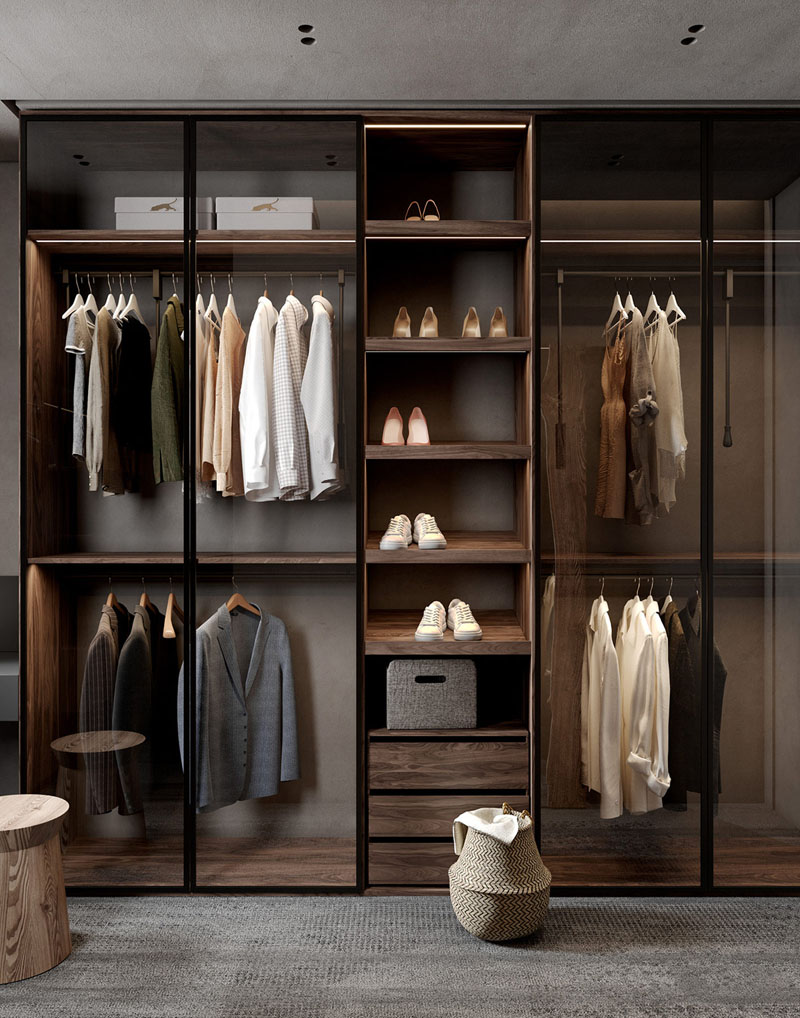 Laundry Room and Bathroom
When comes too the laundry room, I honestly haven't seen any laundry room look that good. A stacked washing machine and tumble dryer equip a compact laundry space. Along with dark wood cabinetry conceals household cleaning supplies.
Grey sanitary-ware melds darkly with shadowy bathroom décor. A rustic towel ladder climbs the shower wall, alongside a tower of recessed shelves for toiletries. A cistern concealment wall cuts away to create a shelf that extends across the modern pedestal sink.