Eating a delicious meal is something we all love. No celebration is ever complete without treating yourself to some good food. Research suggests that good food has numerous benefits on the human body and mind. So, do not feel guilty for treating yourself to a healthy, nutritious, and tasty delight! However, in most cases, the food bills end up burning a hole in our pockets. So, is three a way to eat tasty and healthy food without spending a fortune? Read on to find out how!
Order Online
A recent report suggests that the food delivery services industry would generate annual revenue of over USD 63.6 billion by 2025. That is a 15.4 percent growth from 2019, where the estimated market value of this industry stood at USD 26.9 billion. While the whole world hit the pause button with the COVID-19 pandemic outbreak, the food delivery industry alone kept going. So, it comes as no surprise that the industry's revenue in 2020 alone was a whopping USD 35.7 billion. We are all used to a life of comfort and having the world come to us. While that was the case just with shopping until a few years ago, the food delivery industry soon joined the bandwagon. And now, there are thousands of people ordering food every minute globally.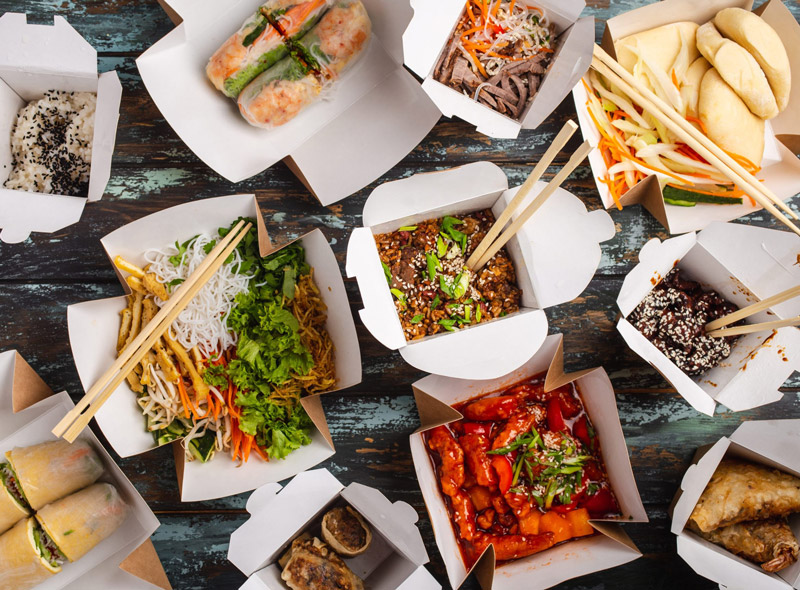 The best part is that you would not have to worry about dressing up, finding a commute, and waiting at the restaurant. Instead, you can find a cheapest meal delivery service, place an order, and get back to your life. Add to it, your meal choices are not limited. Imagine you are sitting with a bunch of your friends, and each one wants to have different cuisine. This wouldn't be possible if you were eating at a restaurant. However, when you order online, the food comes to your home, your friends are around, and you save time and money on getting the food!
Host A Potluck
This is a great way to bond with your friends and have a delicious meal too. And the fact that each one of the guests would be bringing in a different delicacy would mean that the effective cost on each person is considerably low. The bonding with your loved ones that follows is a happy addition to the healthy, tasty, and pocket-friendly meal that you just savored!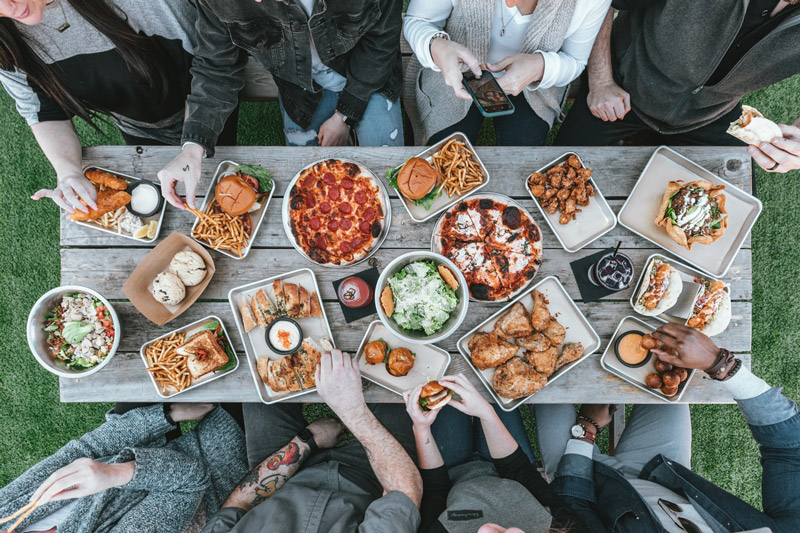 Cook
If you were to shop for all the ingredients, add some monetary value to the time you spend cooking, and add a price for the final dish, you would still have some money in your pocket in comparison to the costs of eating out. And the best part is, when you cook at home, you tend to use healthy ingredients, fresh produce and eat as soon as you cook. This means the health risks from preservatives, unhygienic conditions, etc., are mitigated. However, the biggest advantage that comes with cooking at home is financial.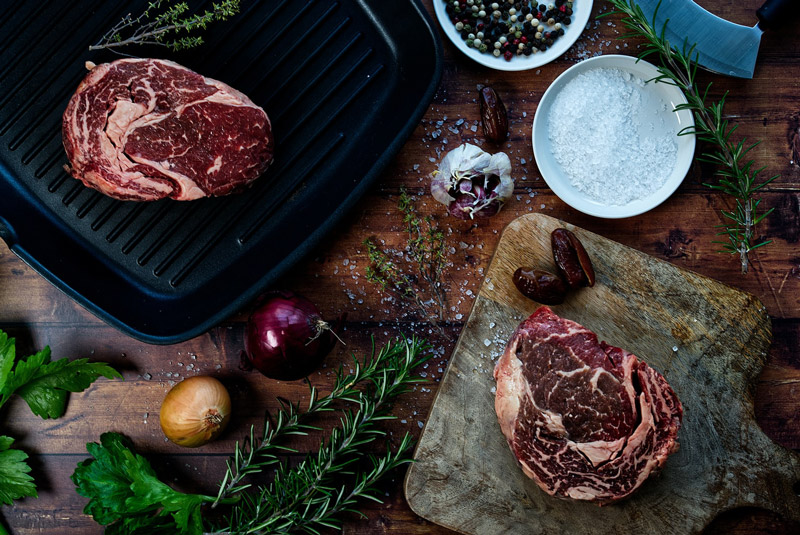 Recent research shows that eating at a restaurant is 325 percent more expensive than cooking at home. For instance, if you spend around $12-15 per meal if you dine out. Instead, it would not cost you more than $4-$5 per meal when you buy groceries and cook a meal. So, make the smart choice and start cooking. After all, who can cook better to suit your tastes than you do!
These are just a few ways to have a delicious meal at home for a low cost. But we are sure there are many more interesting and innovative ways to do it. So, feel free to share them with us in the comments section!