Bomber jackets have made their way from history, and to date, they have their own identity. Pair it with your favorite outfit, and it will complete the look. But aren't you already tired of the same colors and styles? Well, if that is the case, why don't you customize it on your own? Yes, you indeed have an option from The Jacket Maker to get your custom jacket made from scratch.
Getting a bespoke bomber jacket has been a trend for eons because everyone has their own ideas and creativity, which they want to exhibit in what they wear. Putting those ideas into outerwear is something you can call fashion.
Revolutionize the classic leather jackets for mens or women, and bring out something that depicts your signature style.
Most people are wandering, looking for people to customize their jackets; however, you should know that you are in luck as they are always happy to walk you through their bespoke process. Leading to your dream jacket.Let us give you some ideas about how your bomber jacket can be customized.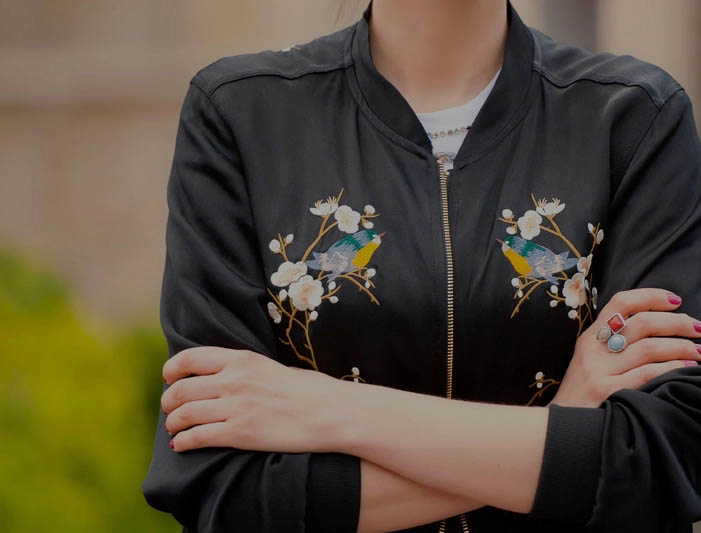 Customize the Material used
You should know what material you want and you can ask them to craft your jacket in the same manner as you want. Pick the material wisely.
Most bomber jackets are made out of leather, nylon, polyester, or silk; you can pick one of these materials. If not, pick something different which you think will give you the bomber jacket look you desire.
Most people are not really fans of zippers, so if you don't want a zipper, skip it and add classy buttons instead, to match the vibe of your jacket.
Lastly, you can also choose what kind of lining you want for your bomber jacket. You can use fur, wool, stretch mesh fabric, or some other fabric that you think is going to make you feel comfortable.
When you are done choosing the material, your dedicated design consultant will assist you on the next steps leading to your custom jacket.
Add Patches to Make it Attractive
If you want a bespoke bomber jacket, you can ask them to add unique patches to it too. From their collection of patches pick the ones that add life to your jacket and you can also share your own patches with your design consultant. Once you have picked the patches, decide the spots where you think the patches are going to look most appealing. You can get it attached to the arm of the sleeves, on the pocket side, or on the front top, either left or right, where we can find most of the monograms. TJM is going to get your patches sewn so that they stay at their place and do not detach at all.
Some examples of unique patches include the following:
First Responder Patch: Police officers bear the first responder patch, that you can add to your bomber jacket to personalize it. You can represent your department using a high-quality patch that you can wear and trade with locales.
Motorcycle Patch: You can display a custom patch of your motorcycle club to make a statement and stand out. You can do this by adding a unique design of motorcycle patch in your motorcycle or travel jacket.
Military And Morale Patches: If you want to have a unique design for your military unit, branch, or squadron peer jacket, then a military patch is a good idea. On the other hand, you can allow yourself to express yourself more with a morale patch.
Sports Patch: Spice up your jersey and jacket by designing a unique sports patch to represent your team. You can highlight your sports team's achievements with a sports patch. Also, you can sell sponsorship using a sport patch for the next year.
There are many backing options you can choose from such as the following:
Standard – traditional patch sewn on to any material
Adhesive – tape backing that you can remove easily
Iron-on – attaching is quick and easy using an iron or towel
Velcro – easily attach and remove patches from garments for organizations using multiple patches
Button Loop – don't require gluing or sewing or gluing
PVC – adds a more rigid patch finish
Dye what You like
Do you think your jacket is looking dull? Get a bespoke jacket. Get it dyed in your favorite colors. If you want to wear it to a night party, you can even ask for neon colors on it; your jacket will surely become the highlight of the party.
Nothing seems less or a lot on your jacket if you want to make it look funky. Let The Jacket Maker know about your thoughts and then watch them bring your dream jacket to life.
Get it Embroidered
To get the perfect embroidery on your jacket, pick the right colors that will make your jacket look edgy. It is entirely different from putting patches on your bespoke bomber jacket. They have a number of design templates for you. You should pick a design that suits your bomber jacket and screams "you" when you wear it. Even better, share your artwork, design, logo and ask them to have it embroidered on your bomber jacket.Embroidered jackets are classy and add an artistic look to your personality when you wear them, as embroidery never goes out of fashion. They are going to make sure that your embroidered bespoke jacket is on point once it is ready.
Screenprint your Favorite Design
Screen printing is a process where ink is pressed out from a stencil on the fabric.
Screenprints give a grand and stylish look to your bomber jacket and thus TJM lets their customers go for such a customizing option. Choose the print that you think is going to suit you best. You can either pick a sober design, or you can choose something really flashy. Your jacket will surely turn out the way you want.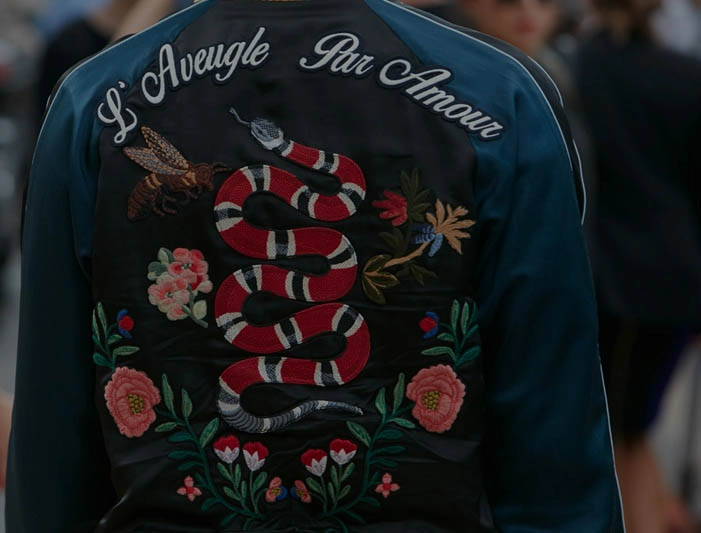 Customize your very own Aviator and Flight Jackets
If you love the old bomber jackets, known as flight jackets, you can get your hands on a customized one. Make your notes on how you want it to be and hand it over to The Jacket Maker. You can tell them to add a zip or button. You can also tell them to add in the flaps or omit them. It is all your choice. Aviator and flight jackets will always look classy; if you want them to be your signature style, don't forget to play with the styling you prefer. They are going to deliver you the final product just like you visualized.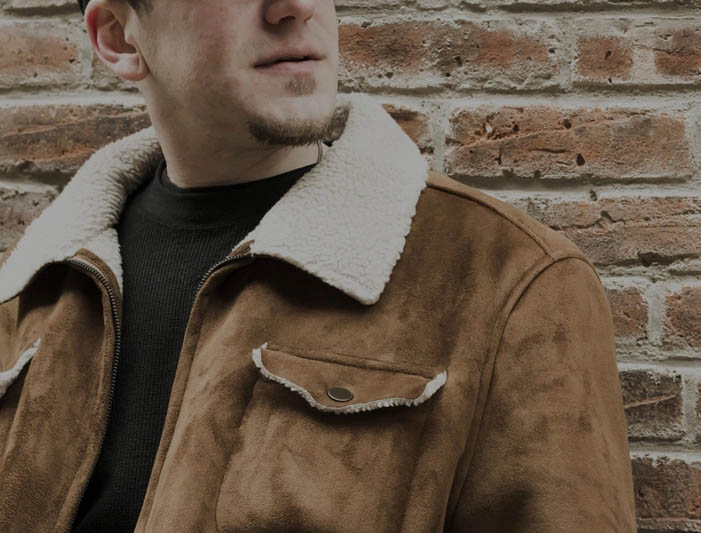 Conclusion
Get a bespoke bomber jacket designed from The Jacket Maker now. While you think of designing it, design it dynamically and let them know about how you want it to be.
Follow your style and make it a trend by pairing your new customized bomber jacket with jeans, a t-shirt, and sneakers. Wear it out with friends, to a party, or even if you are going to college as being in style is never going to fade away. Pick the customization way which you think is going to deliver what you exactly wanted and they are not going to let you down.