Many people consider the kitchen to be the heart of the home. The kitchen should be your home's central hub, entertaining space, and cooking area. So, why is it that you can't seem to cook or host without knocking elbows and corners? Chances are, it's because you aren't maximizing your kitchen traffic flow.
For help creating the space you want, you can follow these six tips. These tips can help you craft a better kitchen experience, whether for whipping up daring new recipes or hosting large groups of people.
Shop for appliances strategically
When shopping for kitchen appliances, consider going with a built-in fridge instead of a full-sized stand-alone refrigerator. Since a built-in fridge doesn't stick out from your cabinetry, you stretch your limited space, which helps maximize your kitchen traffic flow. For the same reason, the appliance also helps give your kitchen a streamlined look. For built-in fridge inspiration, you can check out appliance selections from retailers like Goedeker's.
Invest in a kitchen island
If your kitchen doesn't already have a sizable island, you can purchase a portable island to transport in and out of the kitchen area for extra storage and counter space. The moveable island is an ideal kitchen accessory for smaller homes, including apartments, condos, and townhomes, because it gives you the roomy and luxurious feeling of having a larger kitchen.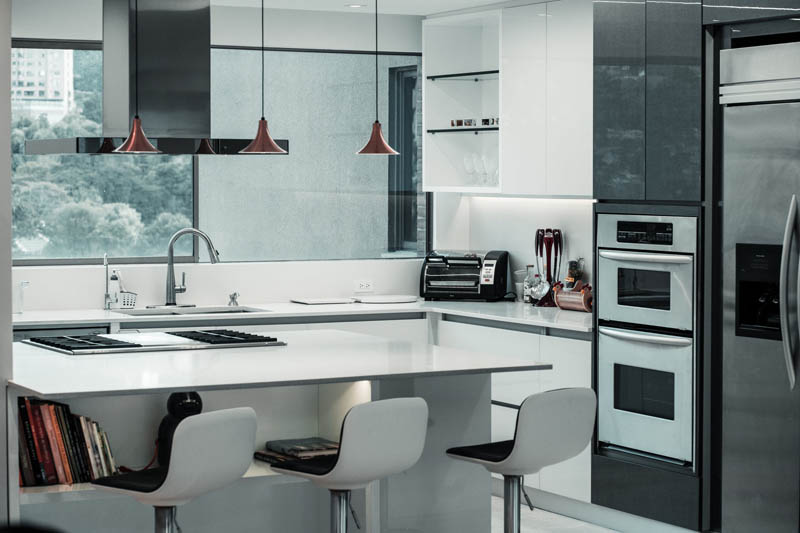 Make way for aisle space
Keeping your kitchen aisles free and clear of obstacles is crucial to keep traffic moving while cooking or sneaking late-night snacks from the pantry. Make sure you close cabinets and drawers to keep your aisles clear and store step stools or other outside equipment in the appropriate places.
When your aisles are clear, you can get to your kitchen appliances quicker and reach things you need easier. Plus, you're a lot less likely to get bruised up in the process.
Organization is key
How can you work well in a kitchen that has random spices and snacks lying around? You can't. Instead, it's best to invest in organization accessories, such as spice racks from Verano Ceramics, lazy susans, or labeled jars. Organizing your go-to spices and tried-and-true utensils is non-negotiable, especially for those at-home chefs who've grown tired of rummaging through drawer after drawer mid-saute.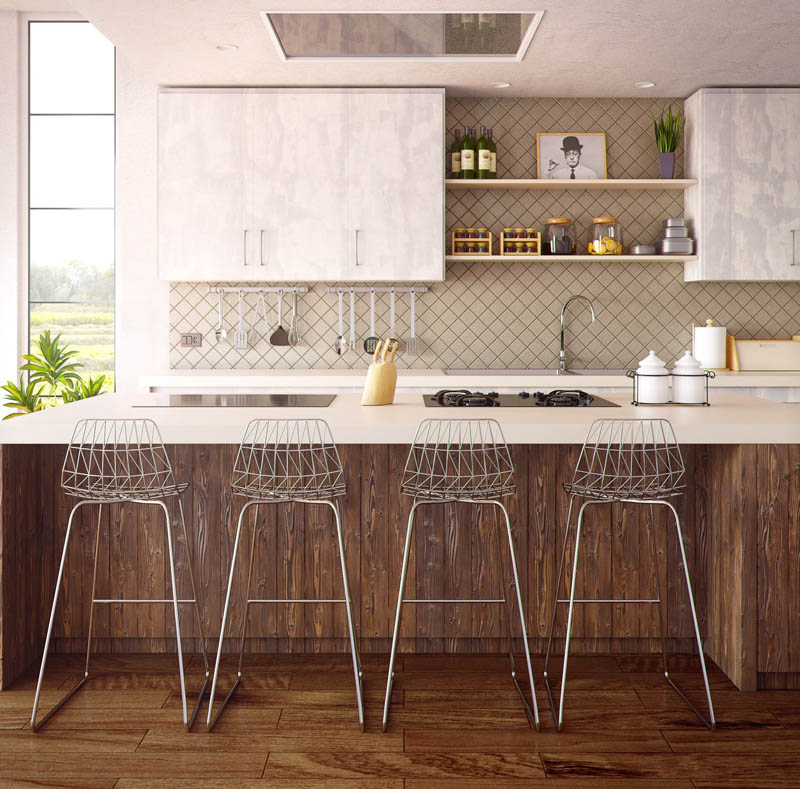 Establish a work triangle
The work triangle, a favored kitchen design concept, consists of the fridge, cooktop, and sink. When planning your kitchen, you should aim to have these three components about four to nine feet apart in a triangle shape, so that you can quickly pivot to each station as needed rather than trekking from one end of your kitchen to the other.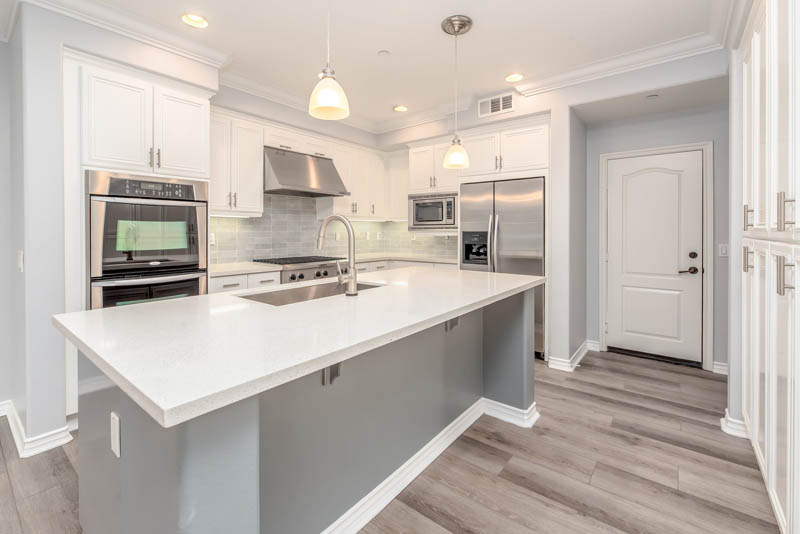 Call an expert
Before you start smashing your way through drywall to give your kitchen that coveted open-concept feel, consult an expert. Chances are, you're not a master interior designer or architect.
You might not know precisely how to create that work triangle or what you need to organize your kitchen, and that's okay. Instead of guessing around and knocking holes in your wall, call an expert for their opinion about maximizing your kitchen's design.
Before you go
Maximizing kitchen traffic flow will help create a more functional space for everything you need, whether cooking or entertaining. Without adequate space, organization, or appliances, your kitchen can feel cramped and won't facilitate the traffic you hope to cultivate in the room. Maximizing flow will have you back in the kitchen in no time.