Pop-poms are great craft materials, they are soft, they are colorful and they are easy to work with. You might see your kids play with them and complain about all those small furry balls found on the floor. But pom-poms can do more. They can not only decorate your presents but also be a great additional to the holiday decoration. Snowman pop-pom, pompom garland, pompom tree hanging, pompom pudding, pompom wreath and even pompom Christmas tree!
If you want, you can even decorate the whole room with pompom from ceiling to floor. Don't believe me? Take a look at below ready-to-use pompom crafts. We have included a purchase link after each craft and a DIY link if we can find. Now, it is happy pom-pom time.
This post may contain affiliate links. If you make a purchase, Design Swan may earn an affiliate commission. Please read our disclosure for more info.
1. Handmade Christmas reindeer pom pom wreath [buy on Etsy]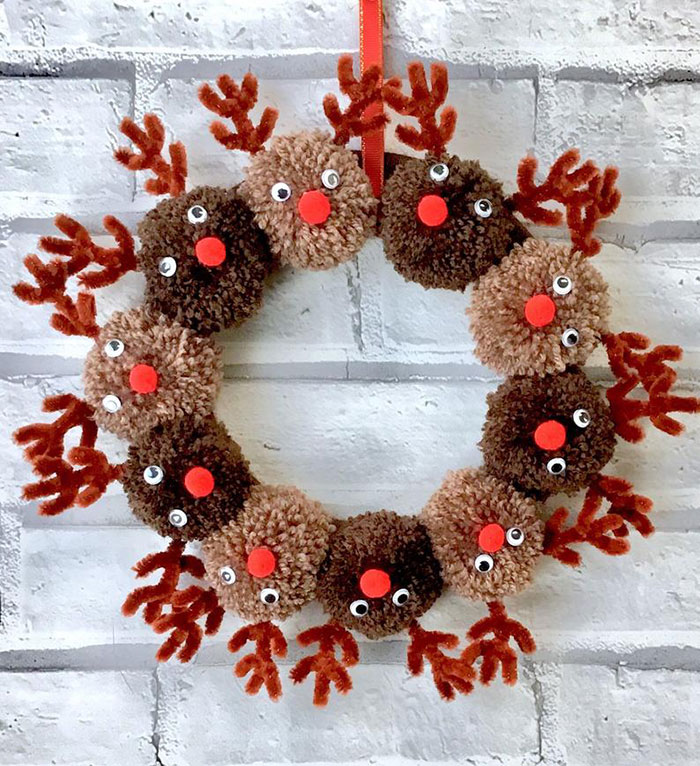 2. Snowman Pom Pom [buy on Etsy] [DIY]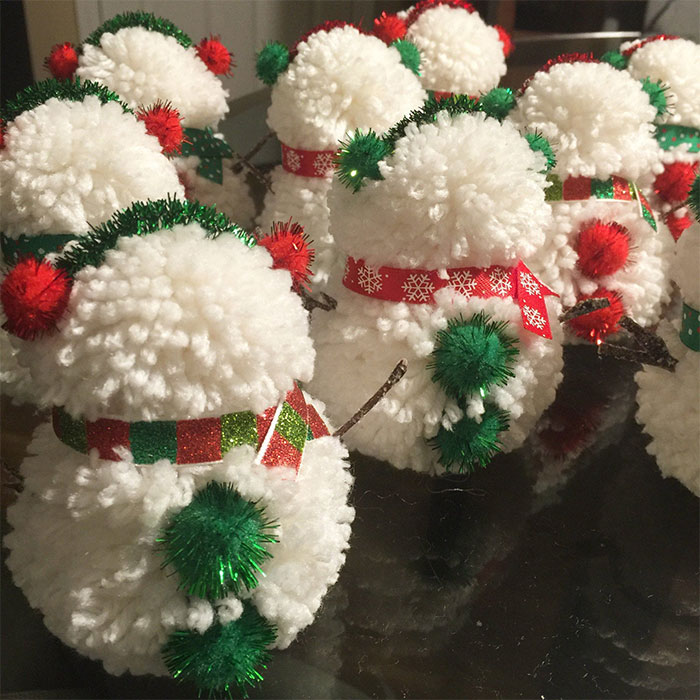 3. Snowball Pompoms [buy on Etsy] [DIY]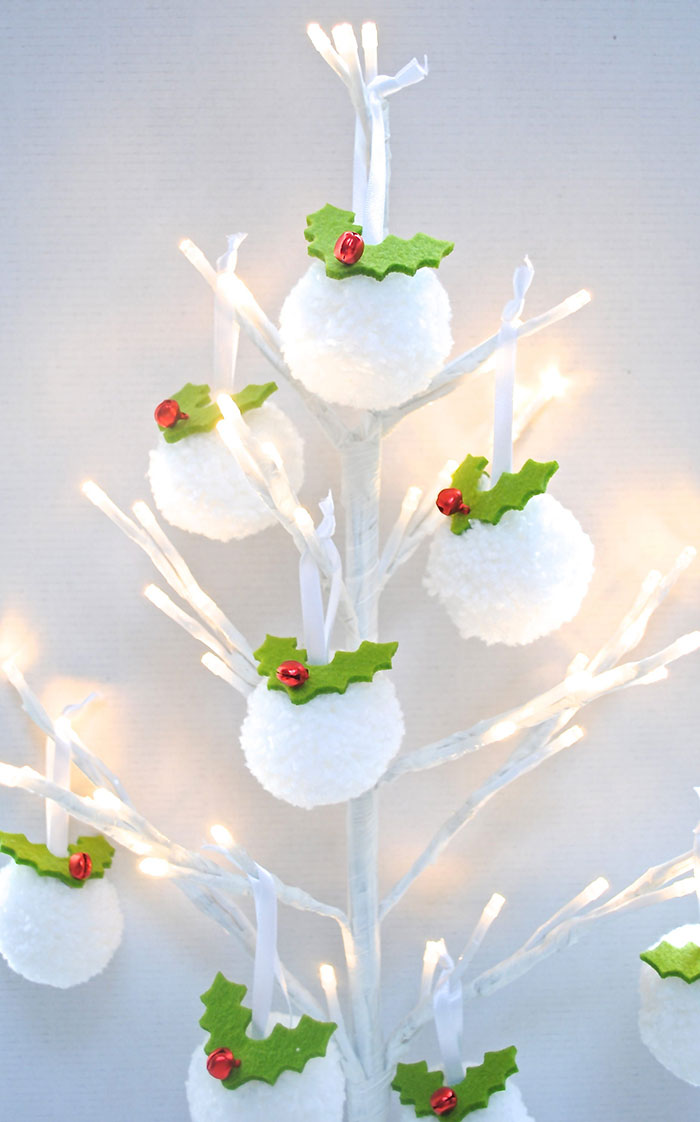 4. Pompom garland [buy on Etsy] [DIY]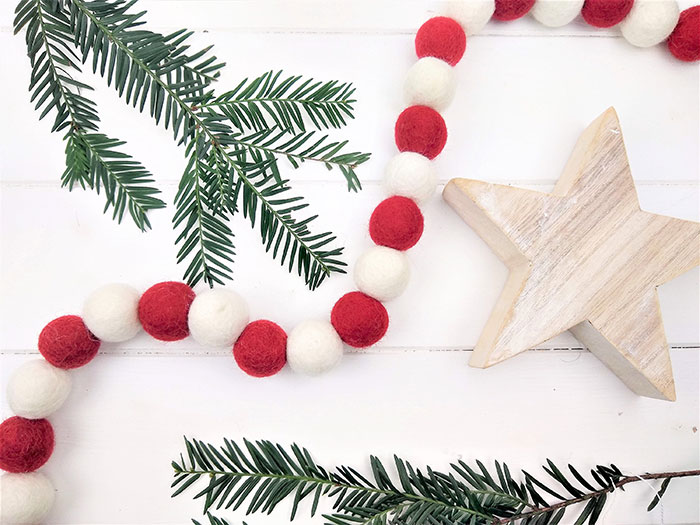 5. Pompom Christmas Tree Decoration [buy on Etsy] [DIY]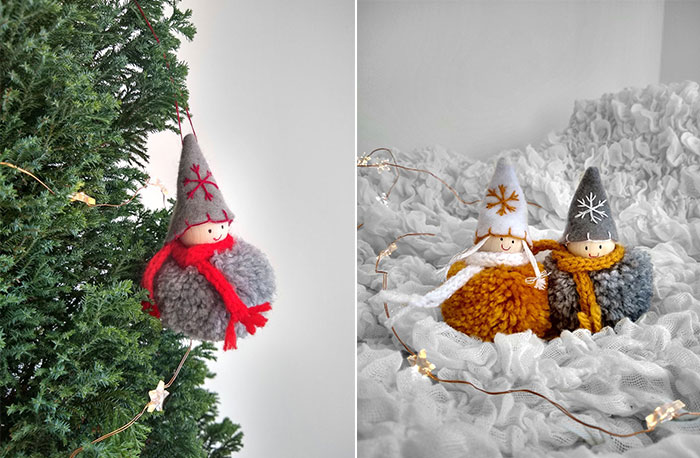 6. Pompom Christmas tree [buy on Etsy] [DIY]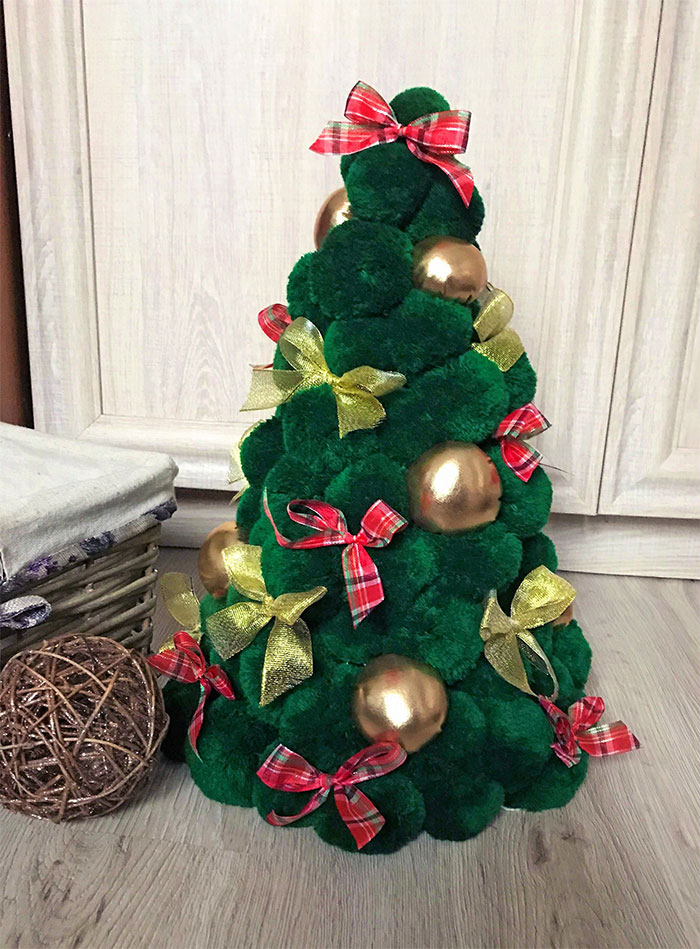 7. Spiral pompom christmas tree [buy on Etsy]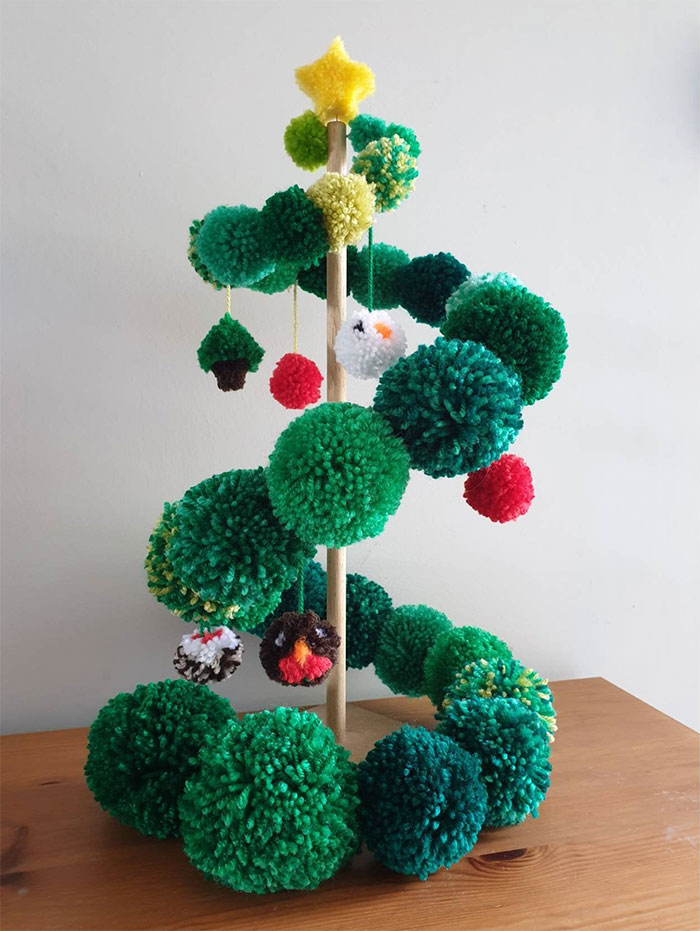 8. Christmas pudding pom pom baubles [buy on Etsy] [DIY]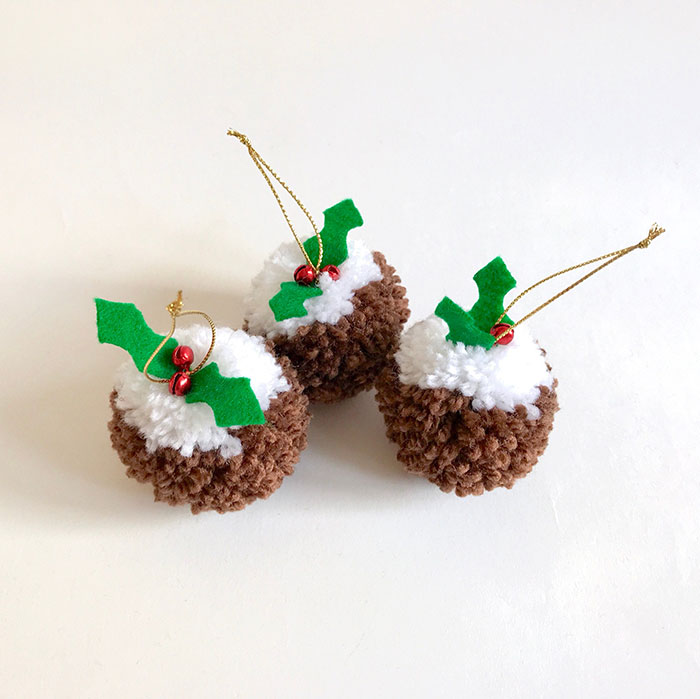 9. Christmas Hanging Pompom [buy on Etsy] [DIY]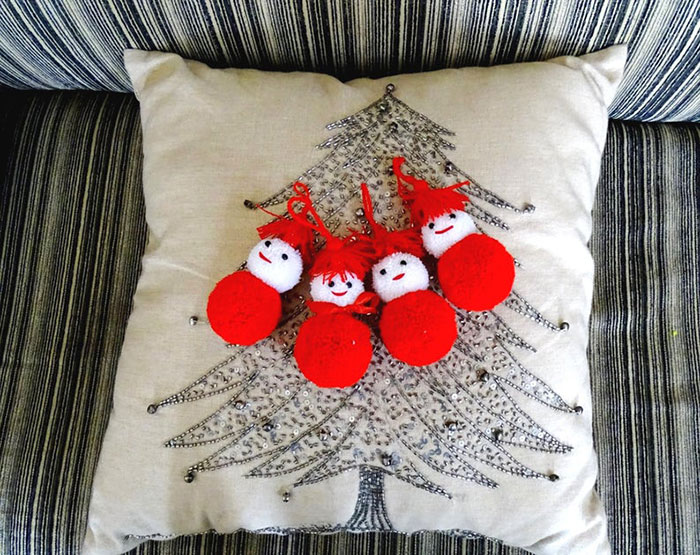 10. Santa Pompom [buy on Etsy] [DIY]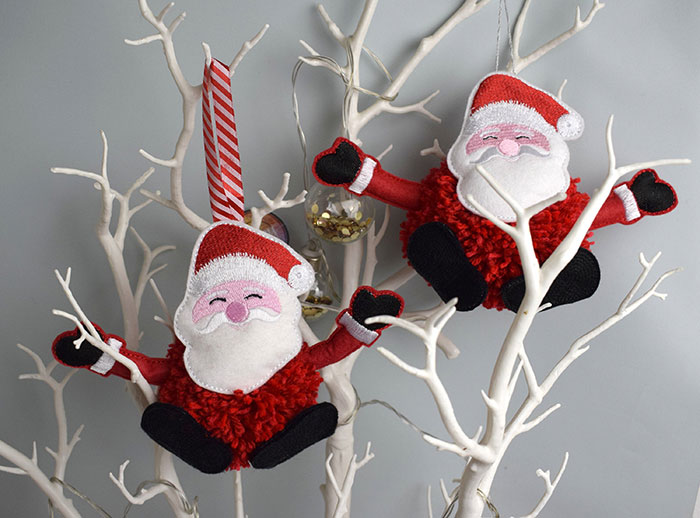 And if you want to make these POM-POM crafts, you need to stock yourself some pom-poms [buy on Etsy]