Children spend a lot of time in their bedrooms. They use it for sleeping, playing, and working. For this reason, their rooms should be a safe environment that reflects their little personalities. If your child's bedroom needs a makeover, and you want the space to encourage development and self-confidence, look no further. In this article, we give you tips and ideas to help you make your child's bedroom space where they can rest, play, and express themselves freely.
Buy the Best Bed and Mattress
A bed is an integral part of our life since we tend to spend a third of it asleep. And everybody knows that sleeping well has a significant impact on our day overall. More importantly, sleep is especially vital for children, as it directly impacts their mental and physical development. Beds and mattresses, therefore, are central to every aspect of how our children live their lives. So, when it comes to choosing the best bed and mattress for your kids' room, there are lots more options available than you might have anticipated. From toddlers beds that are low to the ground – designed to prevent kids from rolling out, to extendable, full size single or double beds. Also, if your child's room is small, consider investing in a storage bed with built-in drawers or roll-out containers. Or, raised bed which is perfect for adding storage or a desk underneath. That said, keep in mind that you need to invest in a bed that grows with your child too.
When it comes to deciding on mattresses for kids, you should take into consideration two crucial things – the mattress should provide adequate support and keep up with your child's growth. As with adult mattresses, it is essential to change the mattress around every seven years – so it continues to do the job it should.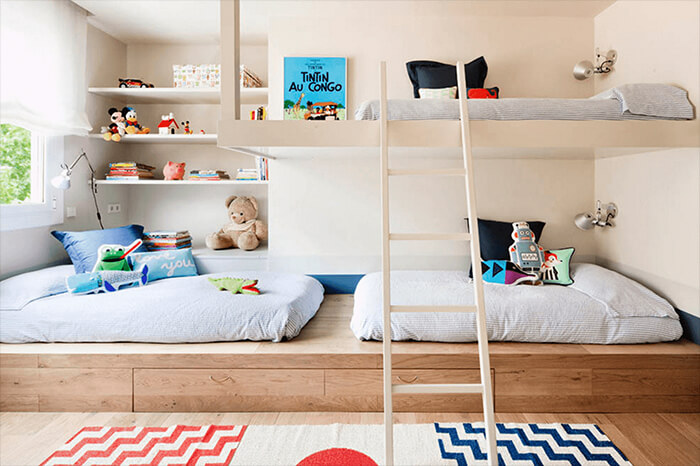 Focus on Wall Decor
Painted walls have the advantage of being relatively quick and easy to update in the future. Use color to create vibrant surroundings. Colorful paint finishes will give the room personal stamp kids will love. Bear in mind, though, that if your child asks for a particular shade but already have bed linen and decorative accessories in the same hue, these will not stand out against the walls. Consider neutral paints. They have the advantage of longevity and can make future room swaps (or change of taste) quicker. However, do not forget that soft shades – while an adaptable backdrop for colorful accessories – are more easily marked, so cleaning, touch-ups, and full-on re-decorating will be more frequent.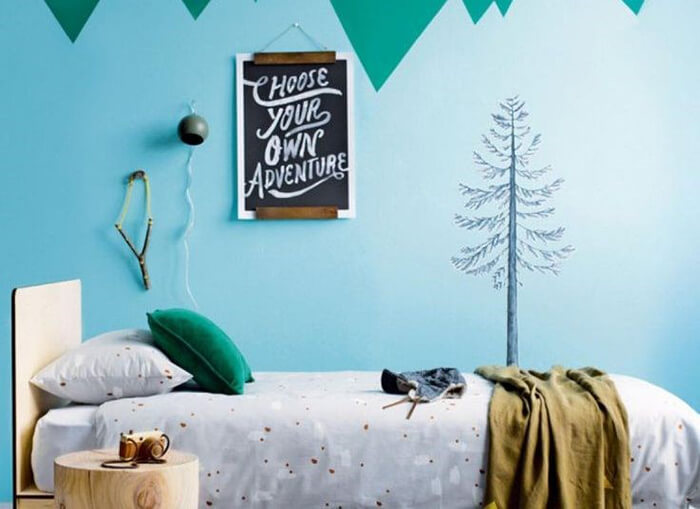 Wallpaper is another eye-catching way worth considering if you are looking to design your child's room with plenty of their personality. Many children's wallpapers are bold and lively, so don't feel bound to use one on all four walls if it's going to look overwhelming or make the room feel too small. Instead, try hanging it on a single wall or perhaps two. Also, if these patterns are too much, choose, for example, geometrics – they can look just as fresh and usually come in a range of colorways from bold to more subtle shades to suit the age of the room's owner.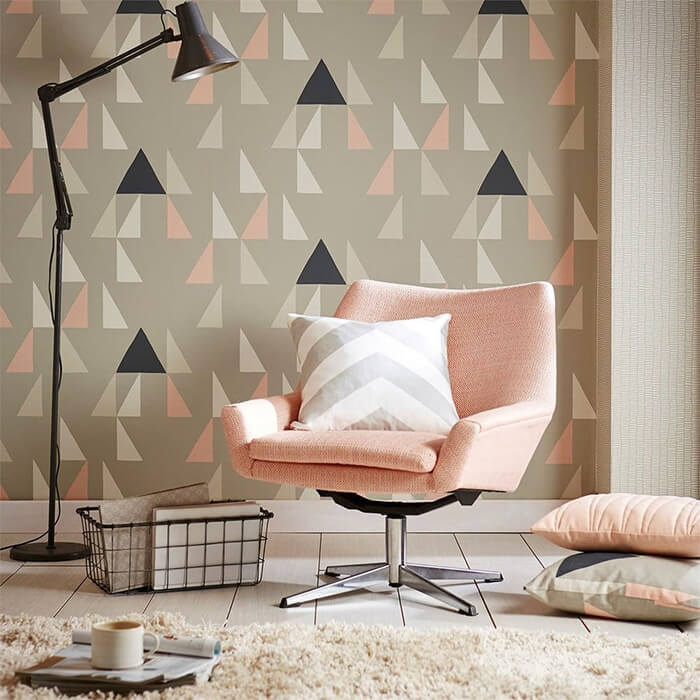 Alternatively and simple to use are wall stickers. They can add interest to children's rooms, and are easy to remove once they are tired of the design. There are versions available to please kids from nursery to sophisticated teens age. Be bold in scale, either with a single image or in creating a group as they'll wi tend to look lost otherwise.
Separate the space
Once your child comes to the age to have regular homework and study time, he or she will need an area designed for focused schoolwork, separated from the relaxing and sleeping area. The study space does not need to be complicated. Still, a simple desk, adjustable chair, and good lighting are a must. Furthermore, if you want to motivate your little schoolgirls and schoolboys, avoid using vibrant shades and go for more calming neutrals (creams, whites, and pale yellows). Also, if you want the bedroom to be organized and uncluttered, consider adding lots of storage. Place the toys, the colorful wallpapers, or the comfortable chair, beanbag, or loveseat in another corner of the room. Visually separating the study area from the play area will help your child stay focused while doing homework.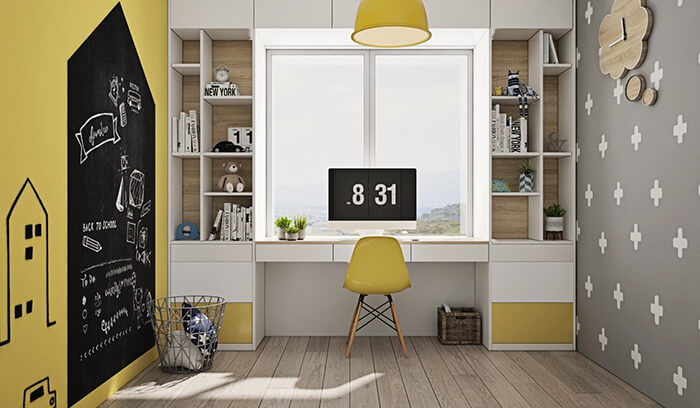 In case your children share the bedroom, and you want to make sure that each child has their own space and some privacy, try a curtain hung for a track on the ceiling, folding screens, or shelves. Either way, you will get two completely separate spaces, which on top can decorate each half to please its resident.
Use Open Shelves
Go for storage that makes it easy for your kids to access and show off their favorite things. Young children and mess often go together, but you can make the organization of toys and games easier by providing plenty of open shelves with bins or baskets to keep them contained. Also, this way of storing makes it easy to see where each toy goes when playtime is over for the day. Keep things of the same nature together in separate bins, and involve your child in ordering them until he/she knows the system.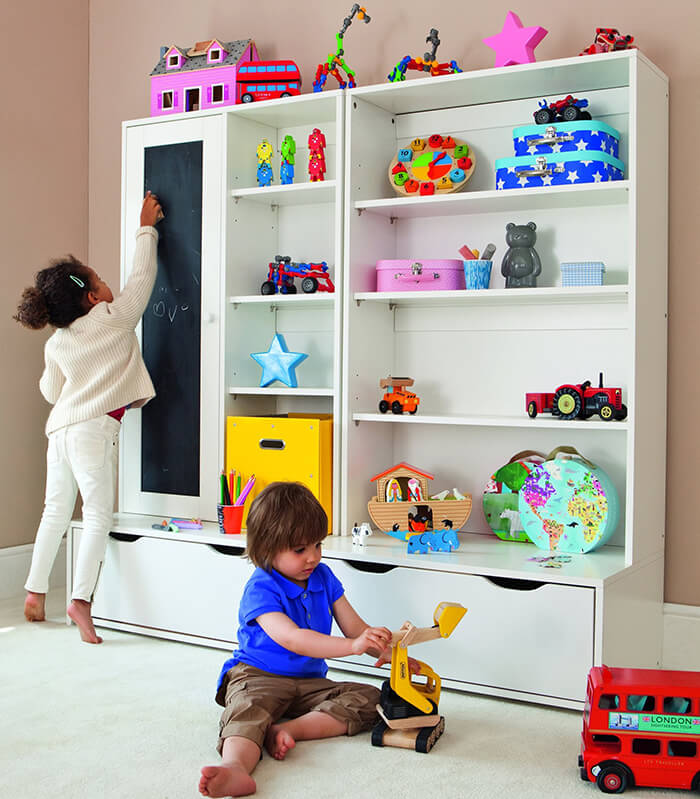 Another idea is open bookshelves. They are perfect for kids fascinated by books. These shelves are also an easy way for them to change the look of their room by choosing what to display. Add a large cushion or mattress and lots of pillows to create a cozy reading corner.
Incorporate Fun and Personal Elements in the Room
All children have a passion for something: animals, space, the color pink, or a popular cartoon character. If possible, add your child's favorite subject to the bedroom's theme, whether through accessorizes, bed linen, or wallpapers. It doesn't have to be much. Either you choose to place a wallpaper or wall stickers on one wall or use themed bedding, it will be enough to set a theme and fascinate your child. If you want to go big, you can go with adding different accessories or themed bed frame. However, keep in mind that when you keep it simple, it is easy to modify the room's style as your children get older.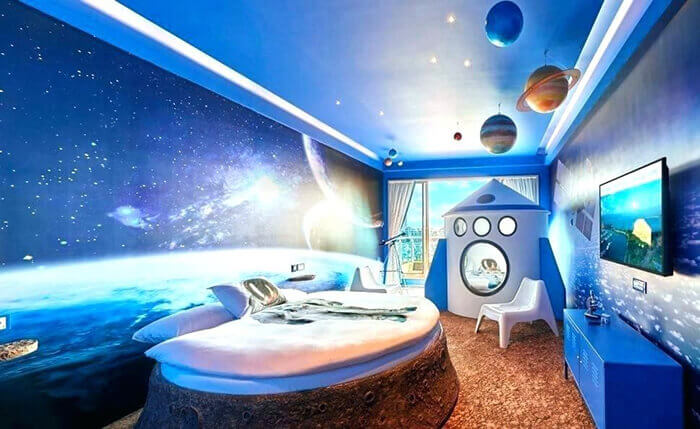 Lastly, whatever you decide, involve your children in planning and executing the idea. They will love the fact that they have a say when it comes to decorating their room. Moreover, you will have a shared (maybe even a family) fun together.