Have you ever wanted to create stunning videos and edit them like a pro from your smartphone? Look no further than CapCut, the ultimate video editing tool that puts powerful tools at your fingertips. Whether you're a social media influencer, a content creator, or simply someone who loves capturing and sharing moments, CapCut is here to take your video editing skills to the next level. With its intuitive interface, impressive features, and seamless functionality, CapCut empowers you to unleash your creativity and transform ordinary videos into extraordinary masterpieces. Are you ready to dive into the world of professional video editing? Let's explore what CapCut has to offer!
Overview of CapCut
Imagine having a powerful video editing studio right in your hand. That's precisely what CapCut brings to the table. It's a fantastic tool that lets you transform your ordinary videos into captivating works of art, all from the convenience of your smartphone.
You have access to a variety of features and tools with CapCut that make editing simple. CapCut can help you with everything from trimming and cutting videos to adding text, stickers, filters, and even music and sound effects. It's like having your own personal editing suite at your disposal.
The user-friendly interface of CapCut is one of its best features. Even if you're new to video editing, you'll soon pick it up because it's made to be simple to use and intuitive. Additionally, the tool offers guidance in the form of tutorials and hints along the way to help you improve your abilities and unleash your creativity.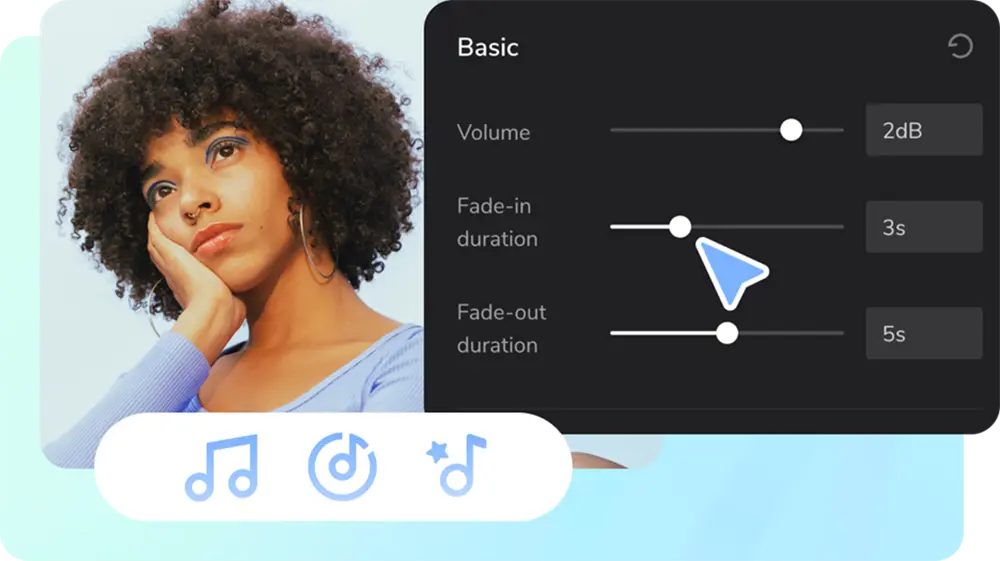 Why should you use CapCut?
Here are some compelling reasons why you should consider using CapCut for your video editing needs:
Endless Creativity: CapCut provides a wide range of editing tools and features to let your creativity flow. From adding text and stickers to applying filters and effects, the possibilities for transforming your videos into unique and captivating creations are endless.
User-Friendly Interface: CapCut understands that only some are professional video editors, so it's designed with a user-friendly interface. You don't need any editing experience to navigate the website and edit your videos like a pro.
Powerful Editing Tools: CapCut offers a comprehensive set of editing tools that rival professional editing software. Trim and cut clips, adjust video speed, add transitions, perform color grading, and much more – CapCut gives you the power to achieve the exact look and feels you desire for your videos.
Seamless Integration: Sharing your edited videos with the world is a breeze with CapCut. You can quickly export and submit your creations to well-known social networking sites like Instagram, TikTok, and YouTube thanks to you seamless integration with these platforms.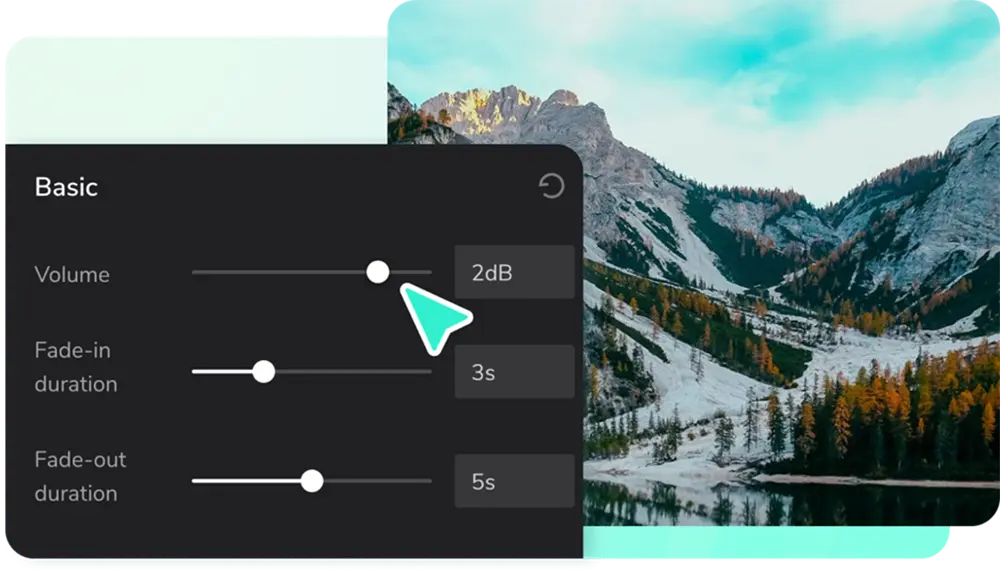 How to use CapCut video editing tool?
Using free video editor online CapCut to edit your videos is a breeze! Here's a step-by-step guide on how to make the most of this fantastic video editing tool:
Import Your Video: To begin editing, you'll need a video to work with. Tap on the "+" button within CapCut to import a video from your phone's gallery. You can even record one within the tool if you want to shoot a new video.
Basic Editing: Now that you've imported your video, you'll see it displayed on the editing timeline. If there are parts you want to cut out or trim, simply drag the edges of the video to make the desired adjustments. Want to divide your video into multiple segments? Just tap on the scissor icon and make cuts wherever you like.
Enhance Your Video: Time to get creative! CapCut offers a bunch of cool tools to enhance your video. Look for the "Text" option to add text overlays and type in your message. Want to jazz it up with stickers? Check out the sticker library and find the perfect ones to include. And don't forget about filters and effects – they can give your video a unique vibe.
Advanced Editing: Ready to take your editing skills up a notch? Let's dive into some advanced features. Experiment with transitions to create smooth scene changes. Adjust the video speed to create awesome slow-motion or fast-forward effects. And if you're feeling fancy, try color grading to give your video a specific visual tone.
Add Music and Sound Effects: Now, add some audio magic! CapCut lets you amp up the ambiance with music and sound effects. Explore the tool's royalty-free tun library or import your audio files. You can adjust the volume and trim the audio to sync perfectly with your video.
Preview and Export: Time for the moment of truth – preview your masterpiece! Take a look at your edited video to make sure everything is just the way you want it. Once you're satisfied, tap on the export button. CapCut offers different video quality and format options, so choose the one that suits your needs.
Share Your Creation: Voilà! Your edited video is now ready to be shared with the world. CapCut makes it a breeze to directly upload your creation to social media platforms like Instagram, TikTok, and YouTube. Get ready for the likes and comments to roll in!
Remember, practice makes perfect. Don't hesitate to explore different features, experiment with effects, and let your creativity shine through. With CapCut, you have all the tools you need to create stunning videos that captivate your audience. Happy editing!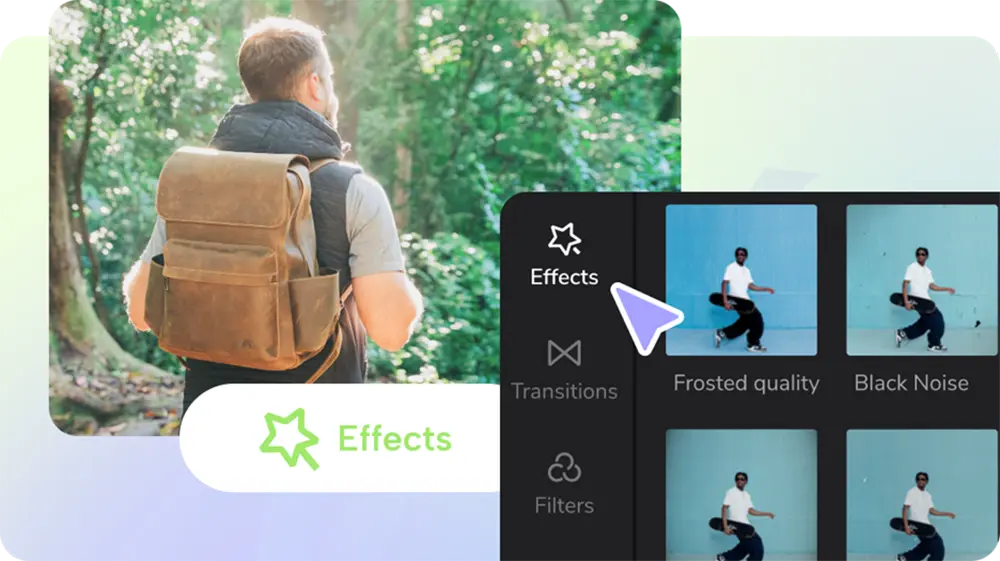 Features of CapCut
Let's dive into the exciting features that CapCut has to offer:
Trim, Cut, and Split: With CapCut, you can easily trim, cut, and split your videos. Got a long video that needs some trimming? No problem! Just drag the edges of the video to remove any unwanted parts. Need to split your video into multiple segments? Simply tap on the scissor icon and make cuts wherever you want.
Text and Stickers: Want to add some text overlays or fun stickers to your videos? CapCut has got you covered! Choose from various stylish fonts and customize the text to convey your message. And the sticker library is full of adorable, quirky, and expressive stickers to bring life to your videos.
Filters and Effects: Apply filters and effects to your videos to change their appearance and feel. CapCut provides a variety of choices for enhancing colours, adding a cinematic feel, or developing original visual styles. You may add unique touches to your films using everything from vintage filters to glitch effects.
Transitions: In video editing, seamless transitions can greatly improve the final product. With the use of CapCut's transitions, you may switch between scenes or shots with ease. Choose the ideal transition for your films to add a polished touch, whether you want straightforward fades, slides, video background remover or more dynamic effects.
Video Speed Control: Want to slow things down for a dramatic effect or speed things up for a fun time-lapse? CapCut lets you adjust the speed of your videos. Create captivating slow-motion sequences or energetic fast-forward moments to add excitement and creativity to your content.
Color Grading: Take your videos to the next level with color grading. CapCut allows you to adjust the brightness, contrast, saturation, and other color parameters to achieve the perfect look. Whether you want a vibrant and bold aesthetic or a muted and vintage vibe, color grading empowers you to craft your desired visual style.
Music and Sound Effects: Set the mood of your videos with the right music and sound effects. CapCut offers an extensive library of royalty-free music tracks to choose from. You can also import your own music or audio files. Adjust the volume and trim the audio to synchronize perfectly with your video and create an immersive audio-visual experience.
Export and Share: Once you've crafted your masterpiece, CapCut makes it easy to export and share your edited videos. Choose the video quality and format that suits your needs, and then share directly to popular social media platforms like Instagram, TikTok, and YouTube. Get ready to showcase your creativity to the world!
CapCut is packed with these fantastic features and more, giving you the tools to unleash your video editing skills and create stunning, professional-looking videos from your smartphone. So get creative, and let CapCut elevate your video editing game to new heights!
Conclusion
CapCut is the best video editing tool available, putting the power of expert editing at your fingertips. It resembles holding a complete editing facility in your hands. CapCut makes it simple for anyone to generate beautiful videos and unleash creativity because to its user-friendly interface, remarkable capabilities, and seamless functionality.
CapCut has you covered whether you're a social media influencer, a content creator, or just someone who enjoys documenting and sharing moments. You can easily crop, divide, and edit your videos. To give your films more punch, add text, stickers, filters, and effects. Discover transitions, manage video speed, and apply colour grading to get the ideal result. Remember to include music and sound effects as well to improve the atmosphere.
The best part? CapCut is completely free! You don't need to break the bank to access its powerful features and editing tools. So why wait? Unleash your creativity, tell your stories, and make your videos shine with CapCut. It's time to take your video editing skills to the next level.