Designed by Neva Interior Architecture, this French apartment featured a mezzanine bed that's lofted right above the front door and a small shower room/laundry room combo.
This welcoming 19-square-metre studio has a bright and airy aesthetic despite its compact dimensions. The well-formed layout features a mezzanine bedroom, which has been built over the front door and a bathroom block. The structure creates definition around the entryway, which helpfully separates it from the small open plan living space.
A wireframe pendant light spreads a wide silhouette over the living room whilst maintaining a lightweight aesthetic. An assortment of indoor plants make a tiny garden in the corner of the room. Botanical prints contribute more green accents from the floating shelves above the couch.
A window mirror is mounted on the living room wall to make the compact space appear brighter and more open.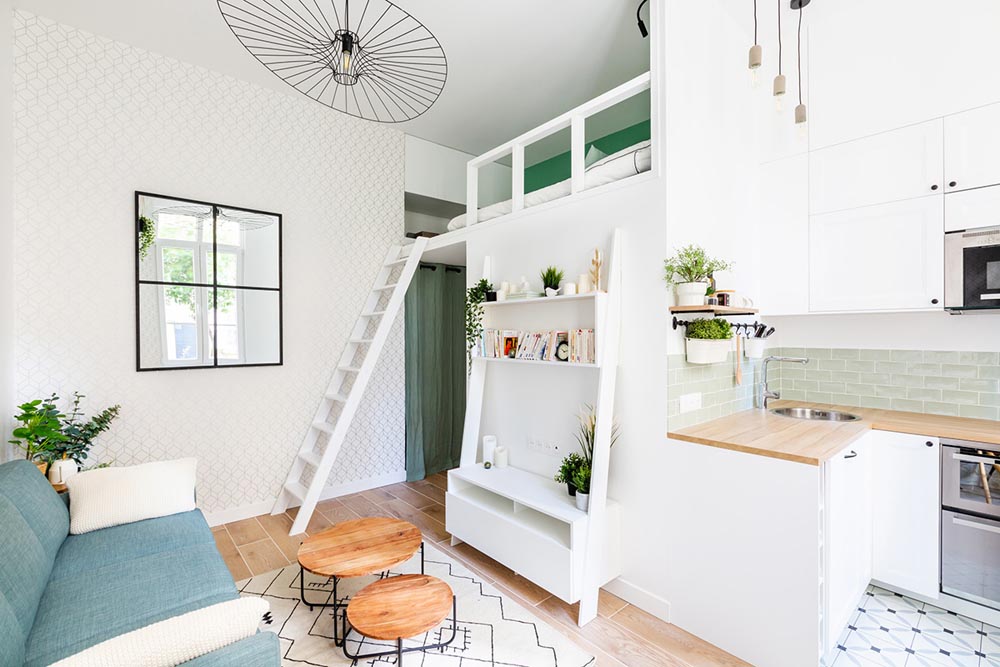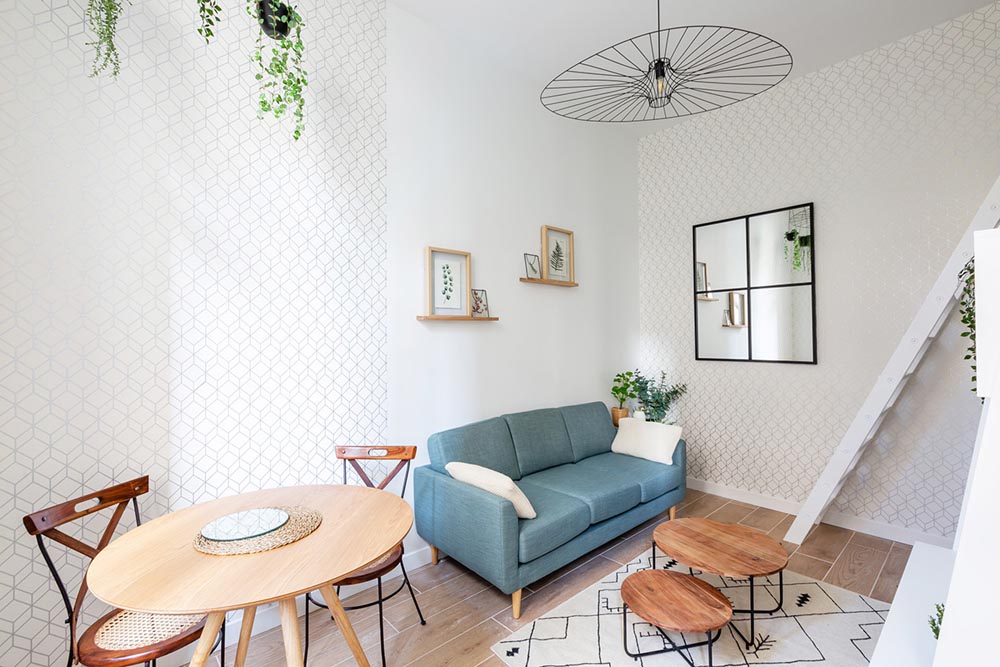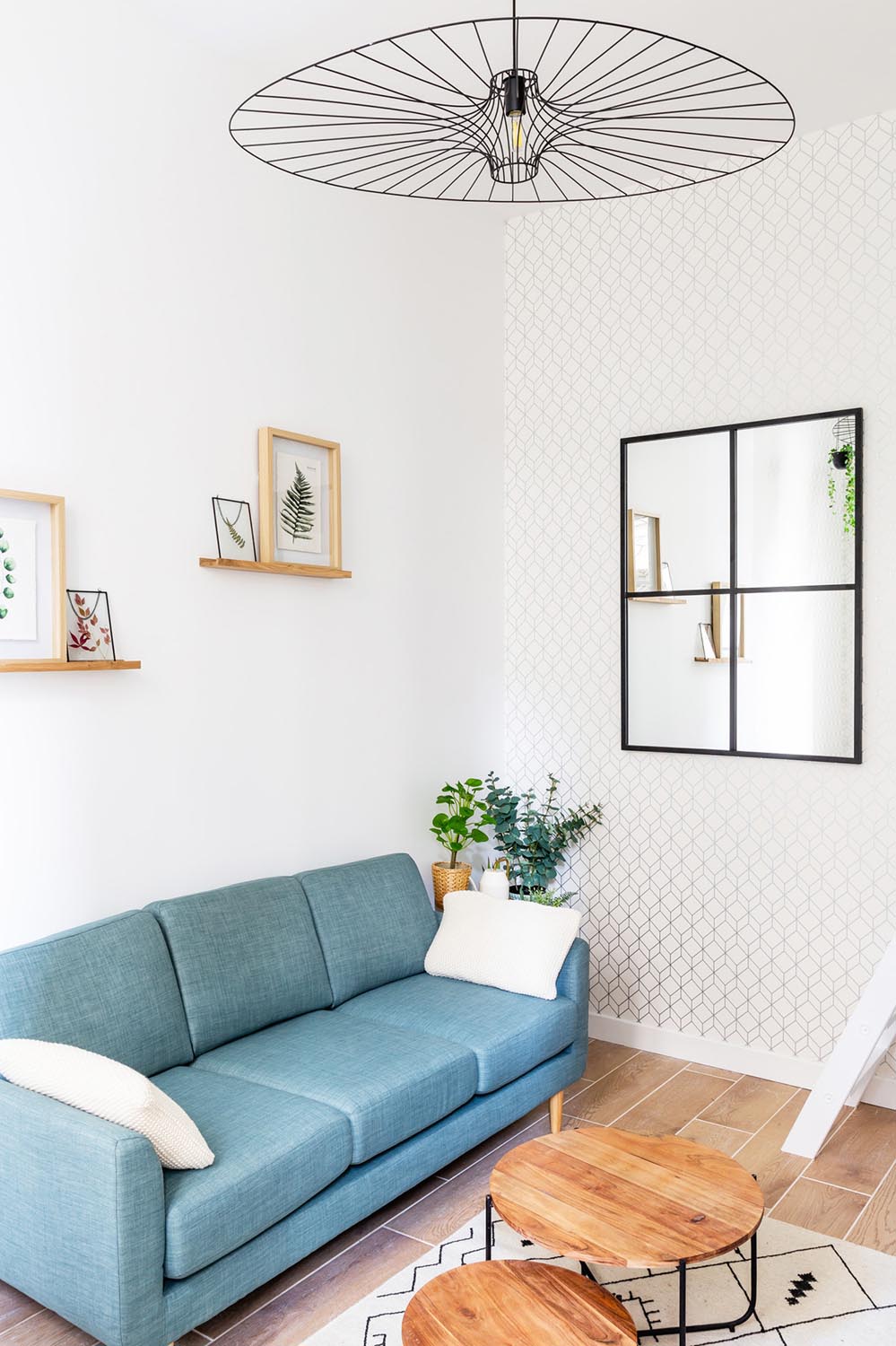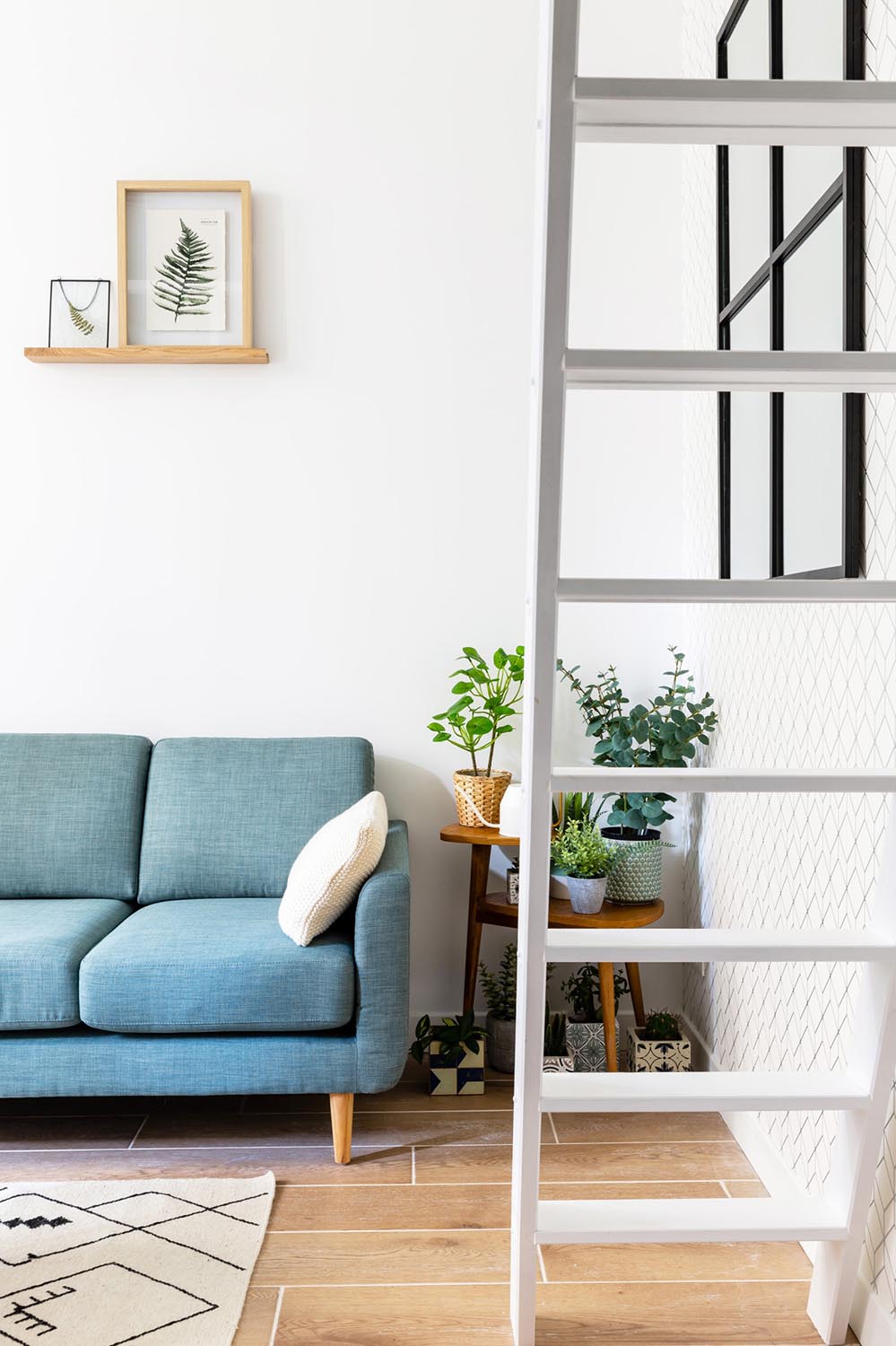 A white ladder climbs to the bedroom mezzanine. The slope of the ladder is complemented by a leaning console unit on the living room focal wall. A small library of books and another revitalising display of natural greenery decorates shelves at the top of the console unit.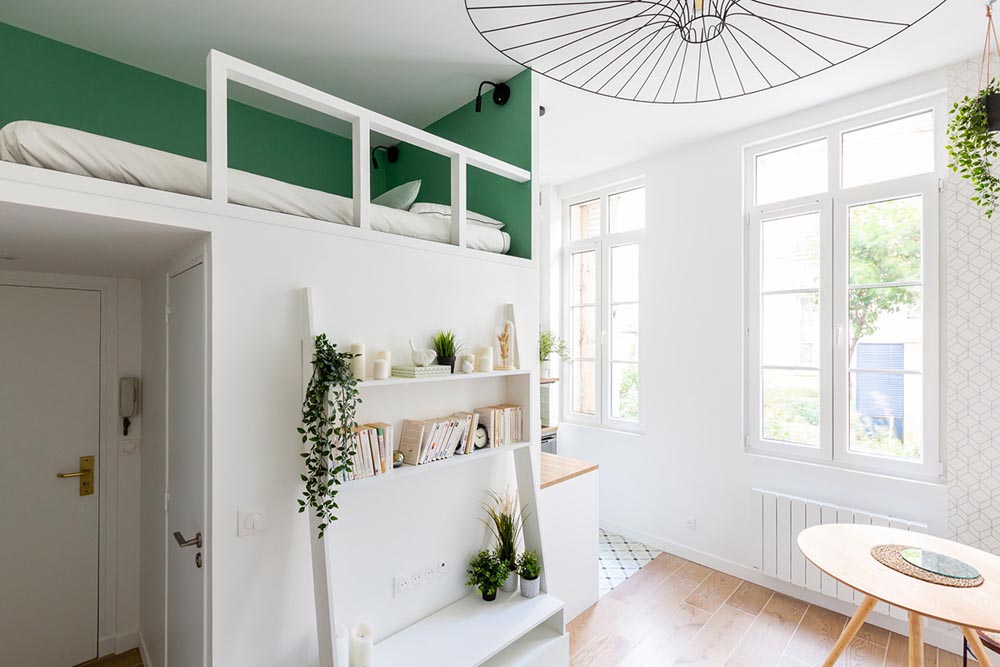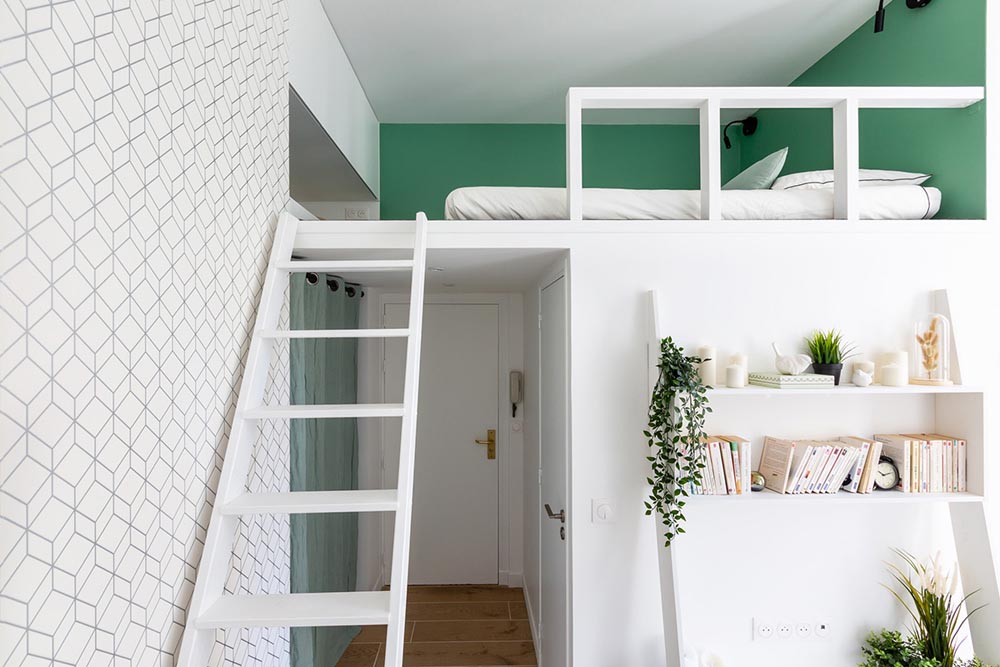 The mezzanine walls are painted green, which strongly contrasts with the white living room. This bold contradiction helps to clearly zone the small sleep space from the rest of the apartment.
The L-shaped kitchen slots in snugly behind the bathroom block. Pure white kitchen cabinets help to visually expand the small space. Patterned floor tiles add a touch of pizzazz.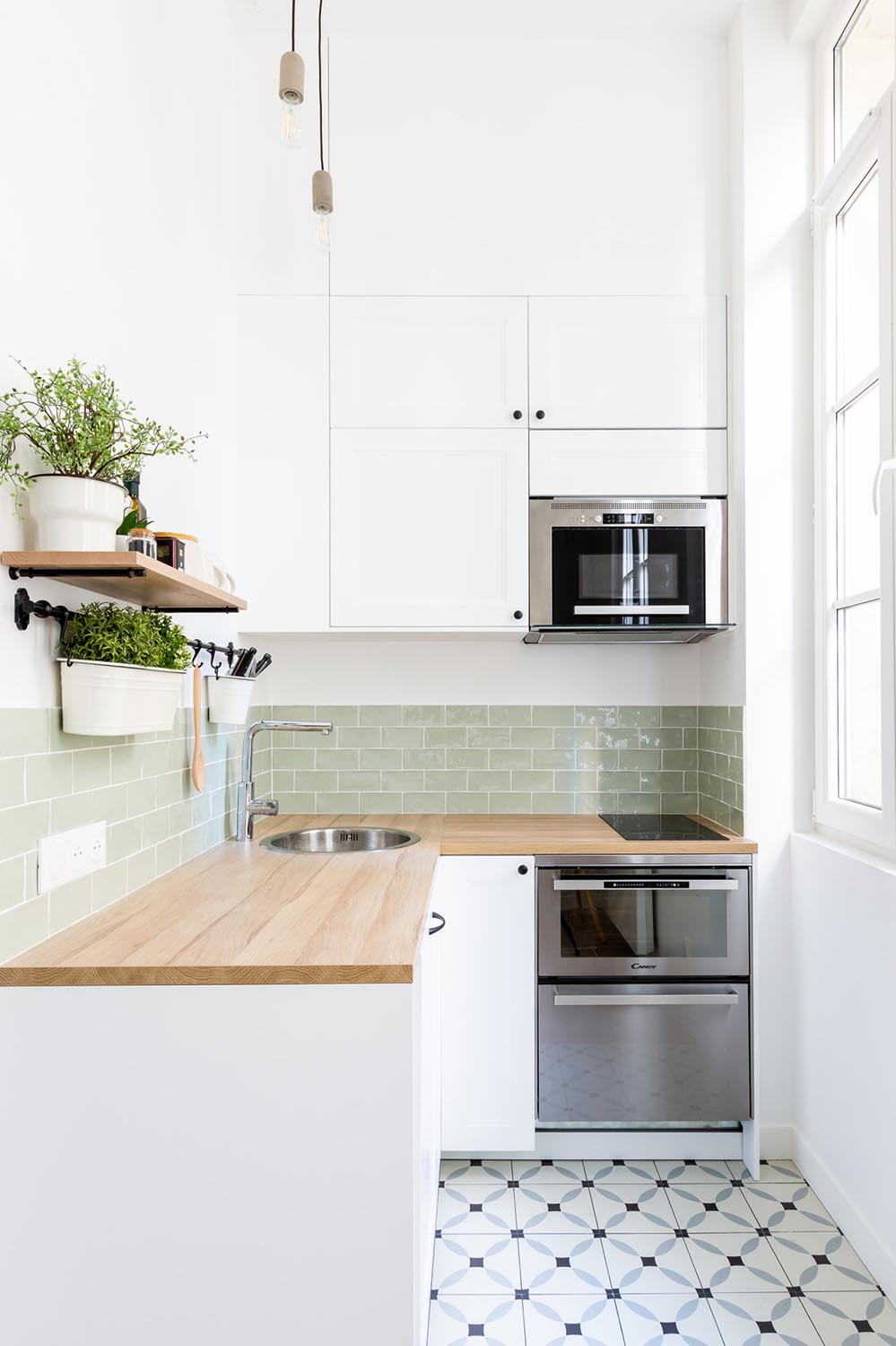 Limited floor space inside the bathroom is well utilised. A corner shower tucks in neatly beside a toilet cistern concealment wall. A washing machine is installed beneath the bathroom sink.