There is nothing more timeless than decorating with black and white. It's true that opposites attract because this deadly combination has been ruling the decor world for quite some time. It's also a popular choice among interior designers and architects, who find this color combination to have artistic purity.
Decorating with black and white is not as easy as it seems. It requires a substantial amount of restraint and balance when incorporated into the decor. If not done well, a black-and-white interior can look quite unreal, unattractive, or cold. There are a few iconic combinations that can bring your black-and-white interiors to life. Here are a few tips for decorating with black and white. So if you are someone who has been dreaming of revamping your space into a modern black and white space, then keep reading.
1. Add a Focal Point with Art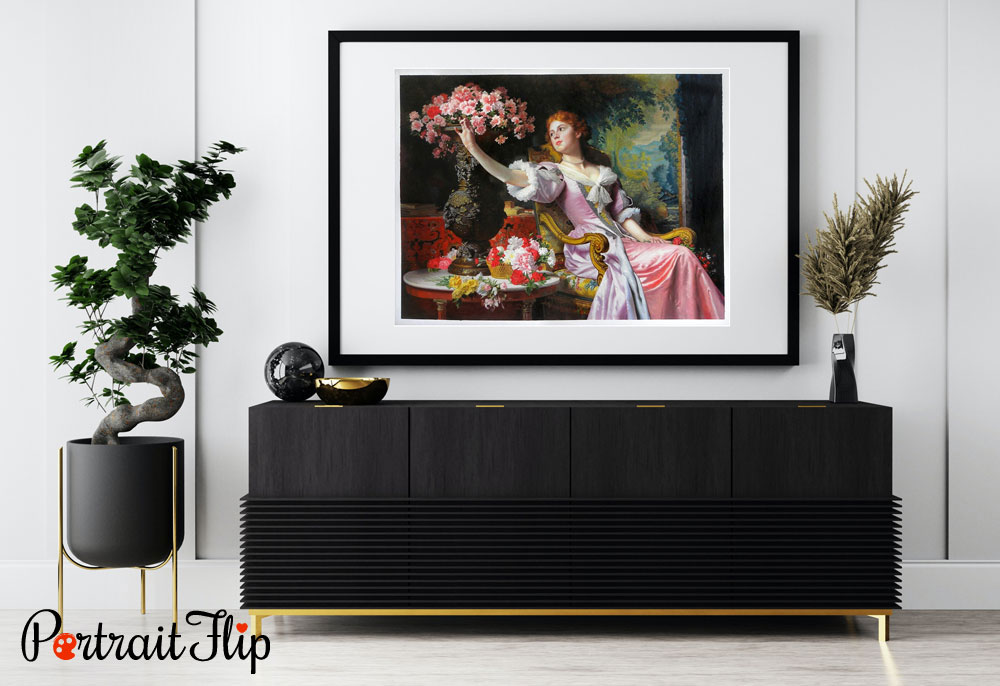 Art is something that can add the right sense of harmony to your home decor. This is due to the artwork's use of both warm and cool colors, which complement your black and white decor. Wouldn't it be a wonderful way to engage your guest with a famous classic masterpiece? A timeless recreation of a famous artwork that can be a great conversation starter.
Adding artwork to your black-and-white home will definitely iron out your burden of brainstorming décor ideas and make you the best at decorating in black and white. A monochromatic home is a blank canvas, and adding artwork will be the best way to create a focal point in your decor. Moreover, the artwork will attract a lot of attention, making it the center of your decor.
2. Strike the Right Balance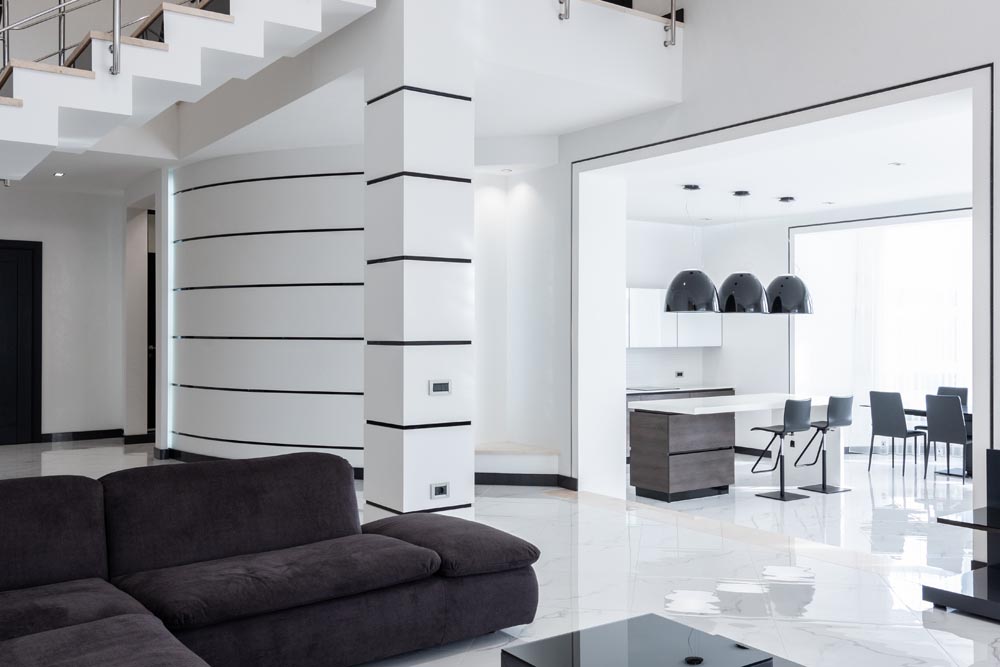 Black and white is one such combination that can be dressed up or down. They also work great for tying up the entire decor together, no matter the color palette. However, the key is always to strike the right balance when using combinations of the two colors together.
You must be mindful of the level of contrast. When handling two completely different colors, remember that too much contrast can be overwhelming, whereas too little contrast can leave the space looking dull and monotone.
Try using a bold tone of white or black as a background color and incorporating a neutral color like an ombre, gray, or even earthy brown as the dominant color. The best way to achieve balance between the two tones is to create high contrast using neutral shades without making it too harsh.
3. Play With Shades of Black and White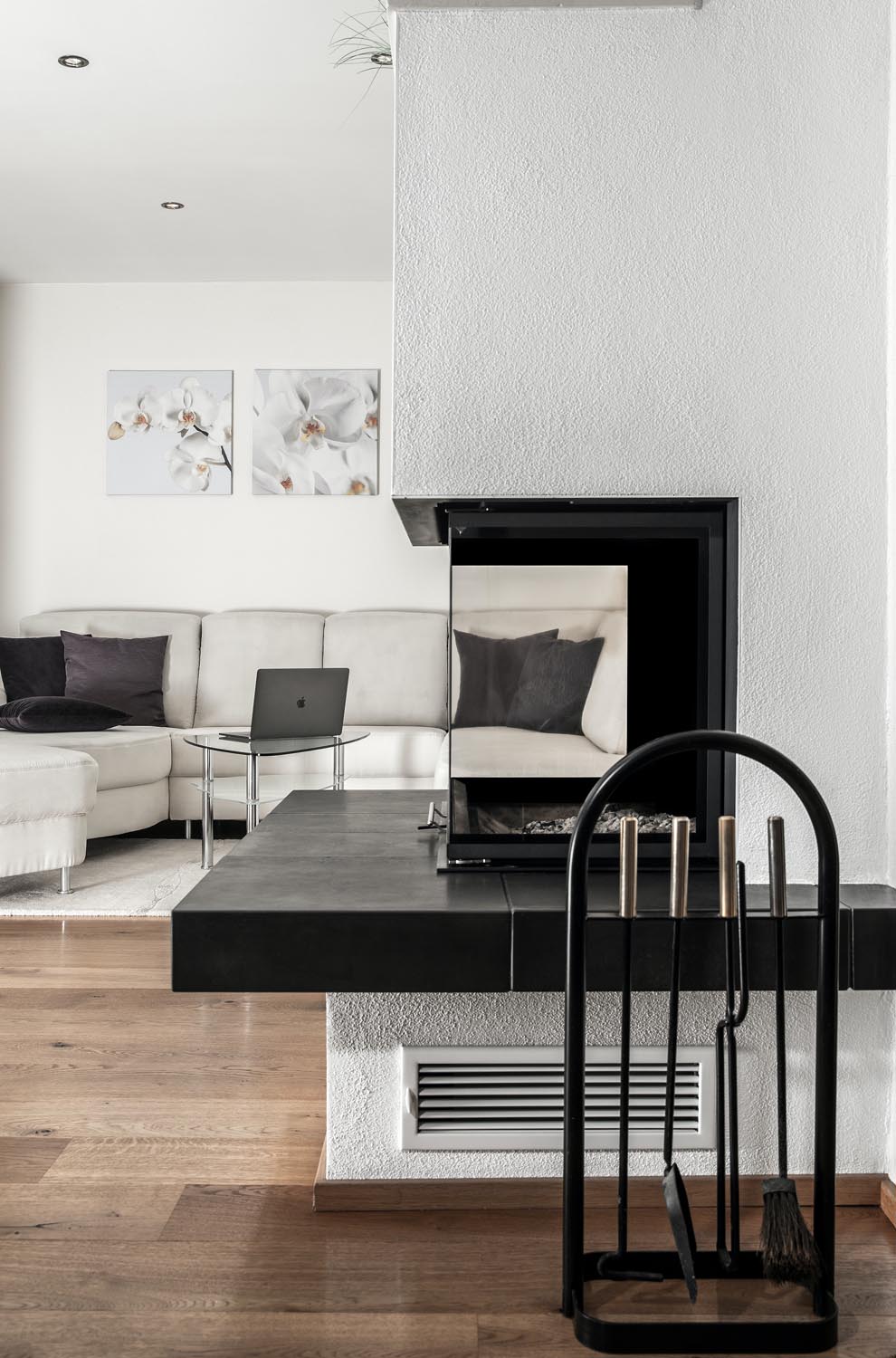 When you plan to decorate with black and white, try and use something other than pure shades of color. Rather, you could use shades of white and black like off-white, ivory, or gray to create a home that looks much more appealing. For instance, you could use matte gray instead of solid black for the walls, from charcoal black to dusky grays to the darkest midnight blues.
Go for a shade of black that aligns well with your home's character and natural light. It should be coordinated with everything from paint to walls to furniture to tile and metal finishes.
When it comes to white, there are many shades, from warm yellows or creams to shiny porcelain whites. Try and blend these shades of white on your accessories, fabrics, furniture, and decor pieces. This will help you keep your interior from looking too one-dimensional.
4. Experiment With Textures and Patterns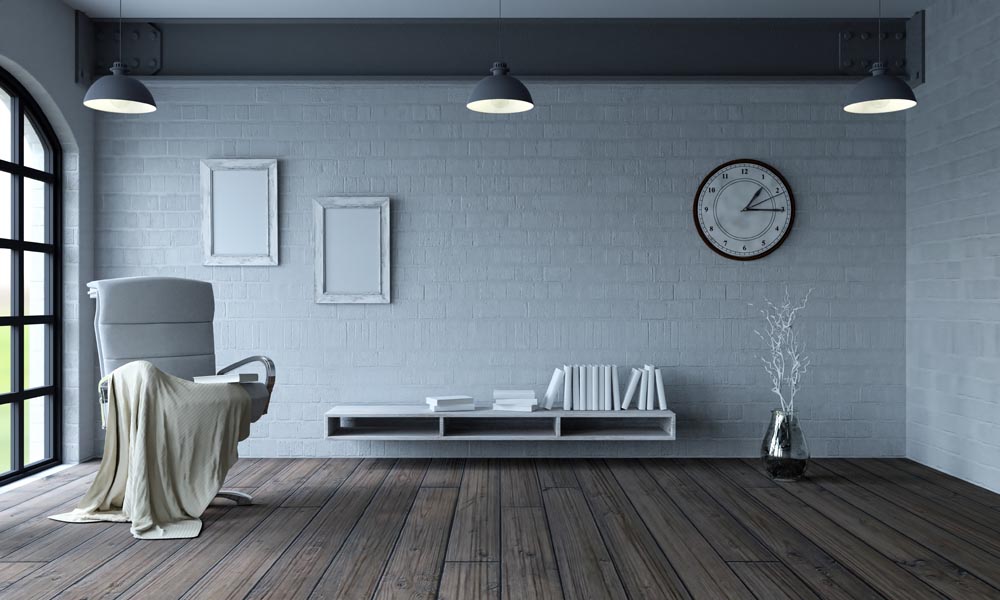 When constructing black and white room decor, the use of textures and patterns is essential to adding depth and interest. Choose materials that are rich in texture because they help add depth and character to your space. Materials like velvet or silk are some great options. You could also add transparent drapes in white to let the brightness shine through the blinds.
You can incorporate different textures into your furniture or accessories by using textured fabrics. One of the easiest ways to add texture is by decorating your home with rugs. This will help you achieve a three-dimensional feel to your monochromatic decor. Some creative examples could be adding a texture of black with glossy black metal fixtures, shiny white subway tiles, matte black paint, classy ivory velvet accessories, or a white linen bedspread.
When using patterns, try adding patterns of different sizes and shapes to create visual interest. One of the easiest ways to include some bold patterns is by adding them to your wall decor. From wallpapers to textured walls, there are numerous wall decor ideas you can explore. The best thing about adding texture and pattern to your monochromatic decor is that it helps create the illusion of a bigger space while adding a fun element.
Closing Note
Black and white can be a lively and bold choice for a refined interior. In the end, it's about finding the correct balance between the two colors and incorporating different textures and patterns to add that dimension to your black-and-white space.
If you're concerned that your black-and-white interior may feel too blunt, plain, or uninteresting, then these tips are everything you need to follow. If you have a black-and-white apartment then do let us know in the comment section below about your favorite decor tips. Incorporating these few simple tips for decorating with black and white will turn your abode into monochromatic heaven!