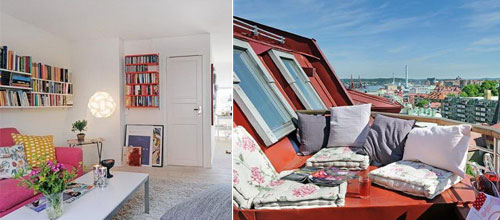 We know most of you guys are crazy about rooftop apartments and inclined walls. Today we will present you a beautiful rooftop apartment (61 sqare meters) located in Sweden. With wide and spacious interiors, this home looks very warm and inviting. The color palette is cheerful, yet subtle and tasteful. A large living room greets the guests with its homey feel: pillows on the floor, plenty of books to chose from.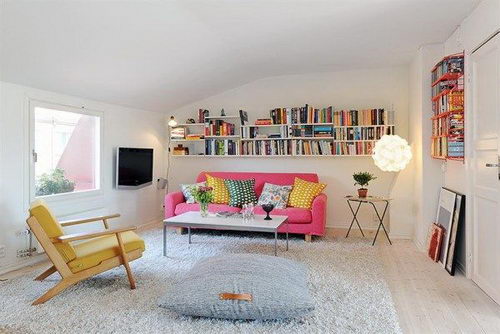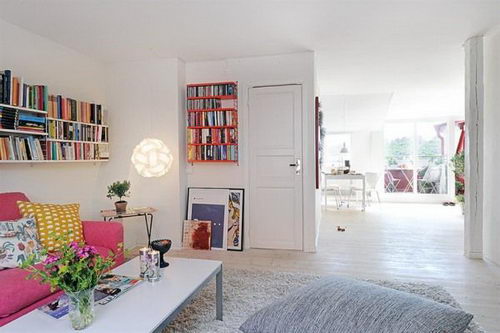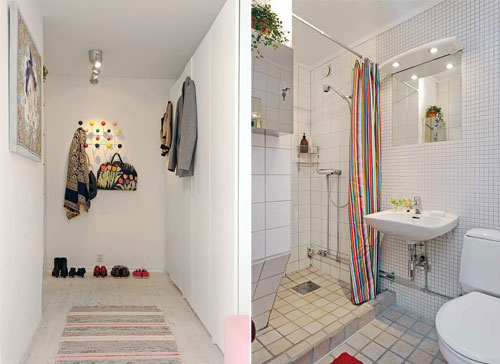 I am not quite like the bathroom design. It looks a bit rough.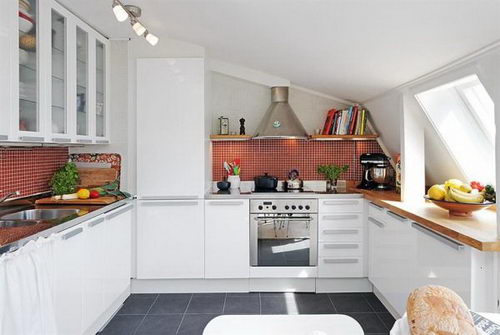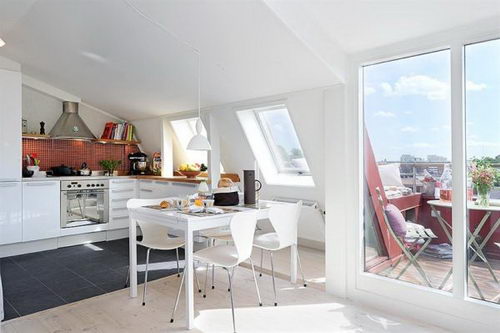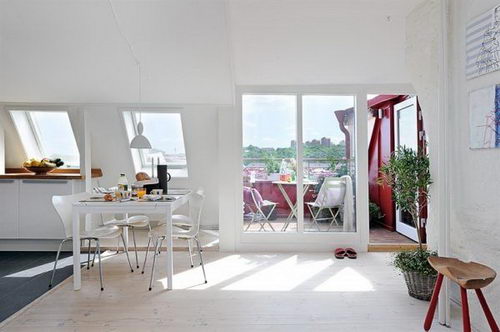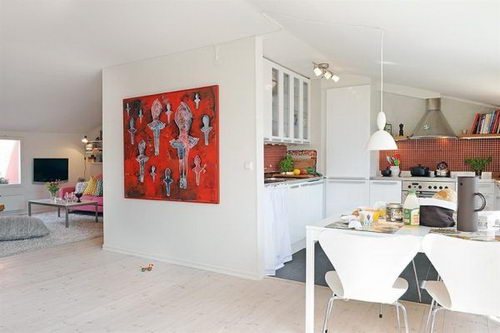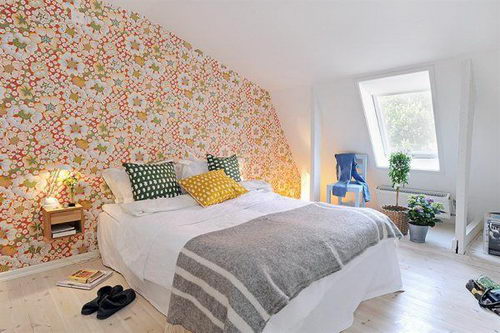 My favorite part is its stunning looking terrace, perfect for having friends over. That is truly nice and cozy design.