In this chic Asian home, a peaceful palette of white, ecru, warm browns, and natural wood tones conjures a restful and welcoming ambiance.
Subtle archways add fashion-forward touches to the living spaces, bedrooms and bathrooms, where they create graceful zoning. Stylish furniture silhouettes set out a modern aesthetic and made-to-measure storage furniture gives each space a neat, tailor-made finish.
Curving line probably is the most obvious feature of this place. Arched window, arched doorway, arched shelf, and all the custom furniture continue the curved motif. Such design make the whole room feel very comfortable and relaxing. Beside the soft line and warm color palette, the eye-catching glass ensuite bathroom with a terrazzo finish is another highlight of this Asian home.
Visualizer: Ha Hoang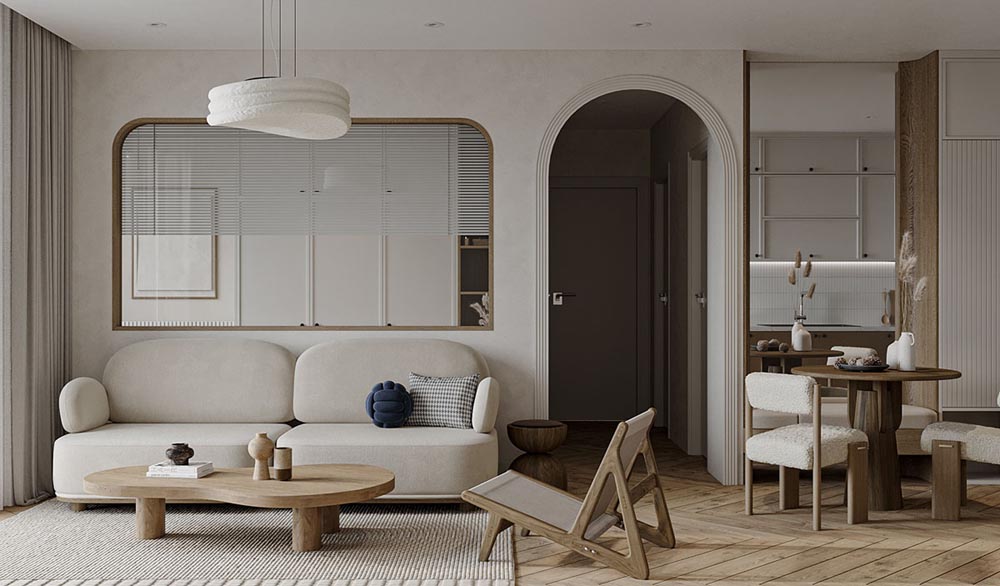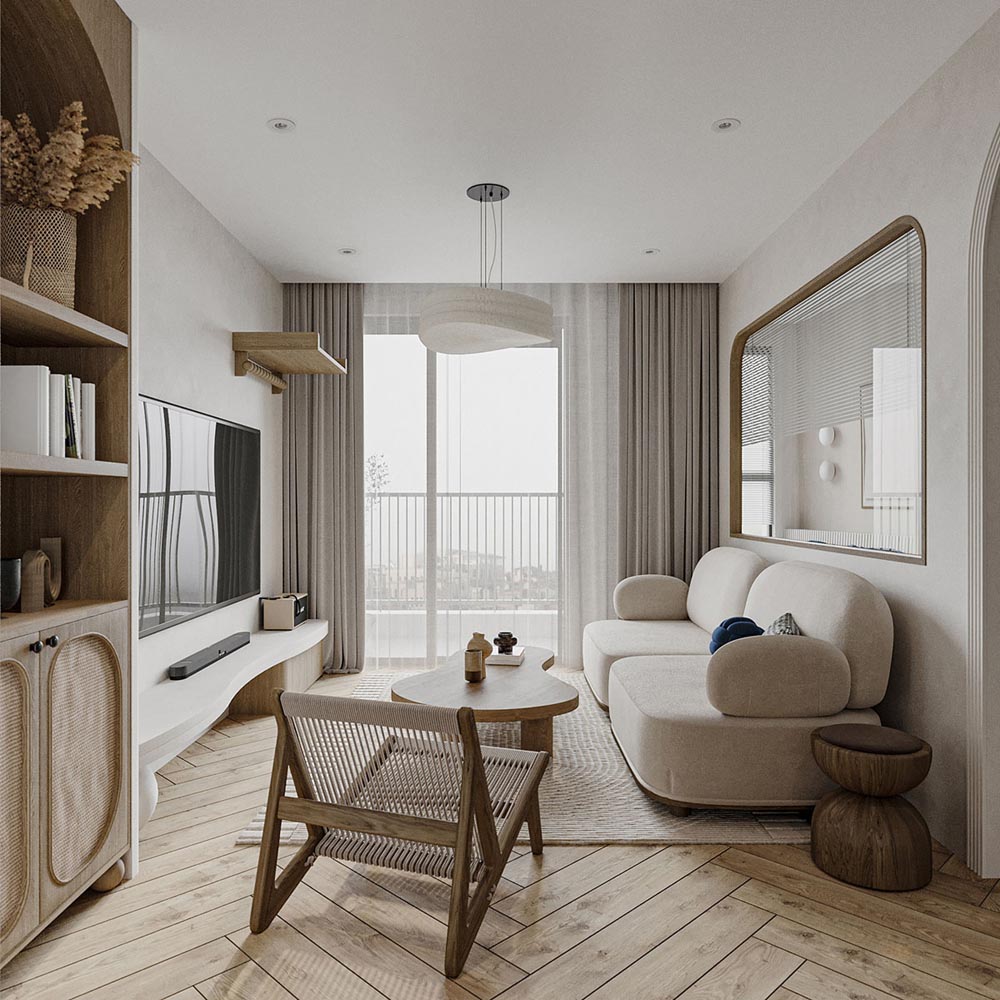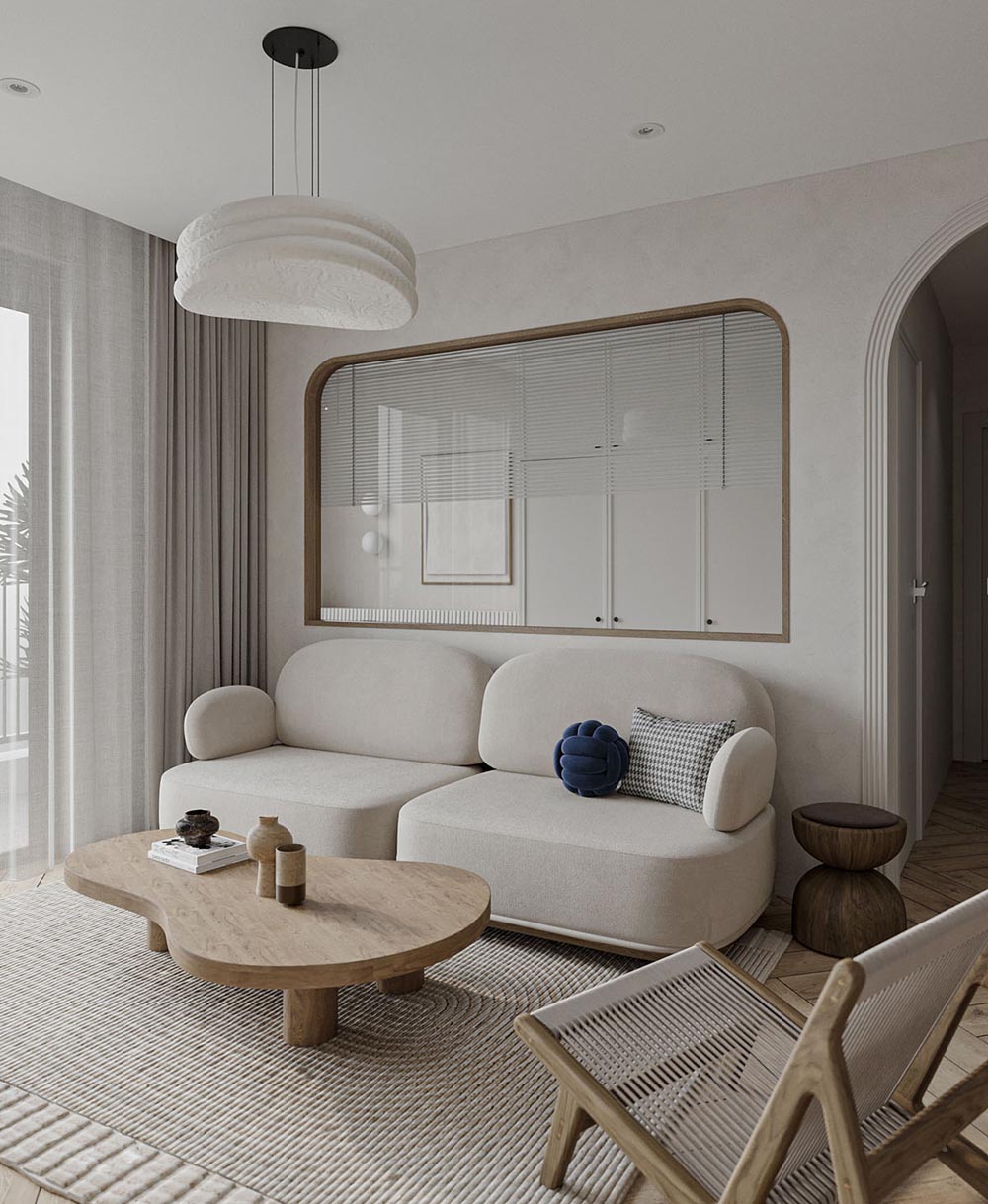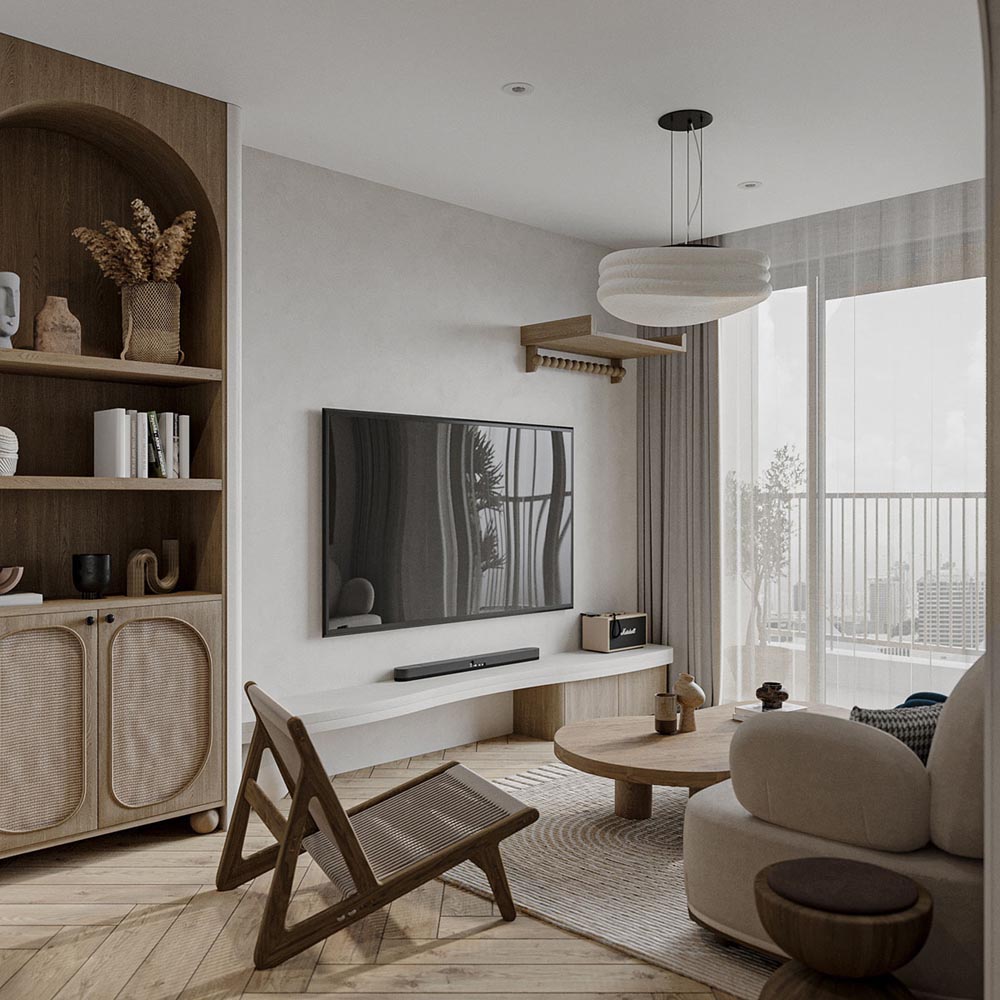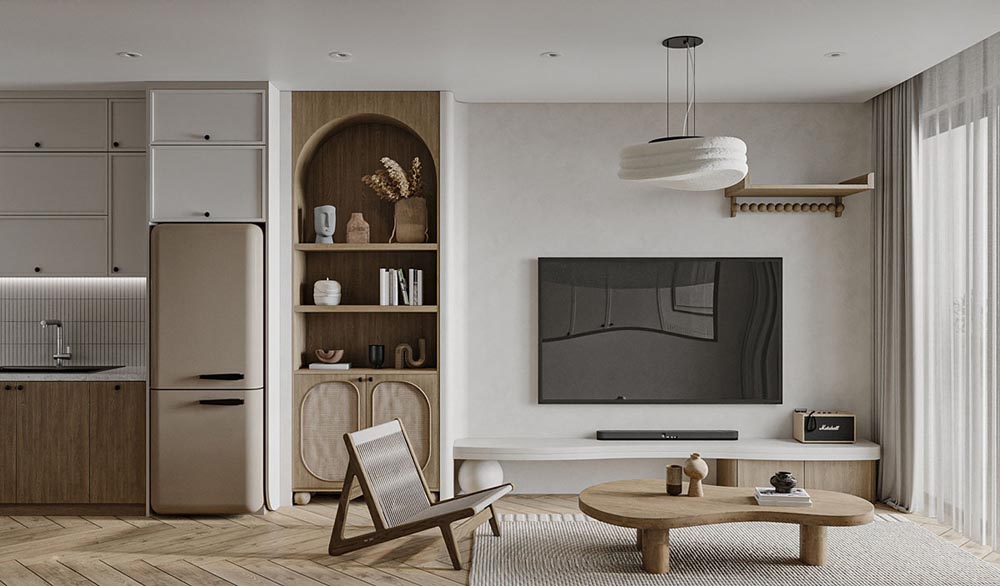 This is not a very specious room with the dinning area in front of the entry. But a large, custom-cut mirror makes the tiny dining area appear much more spacious. Moreover, the mirror actually backs a small upholstered bench seat, providing more seating space.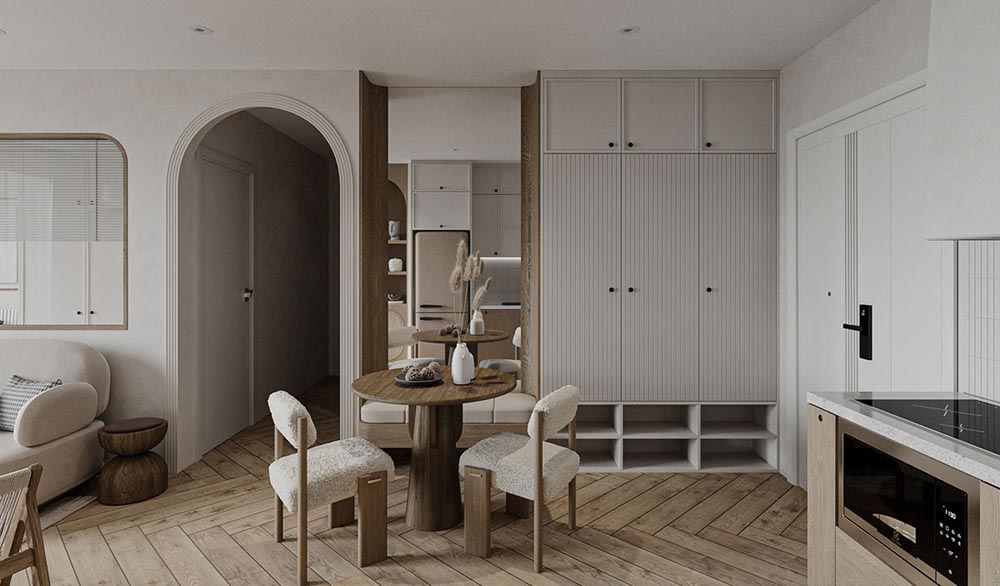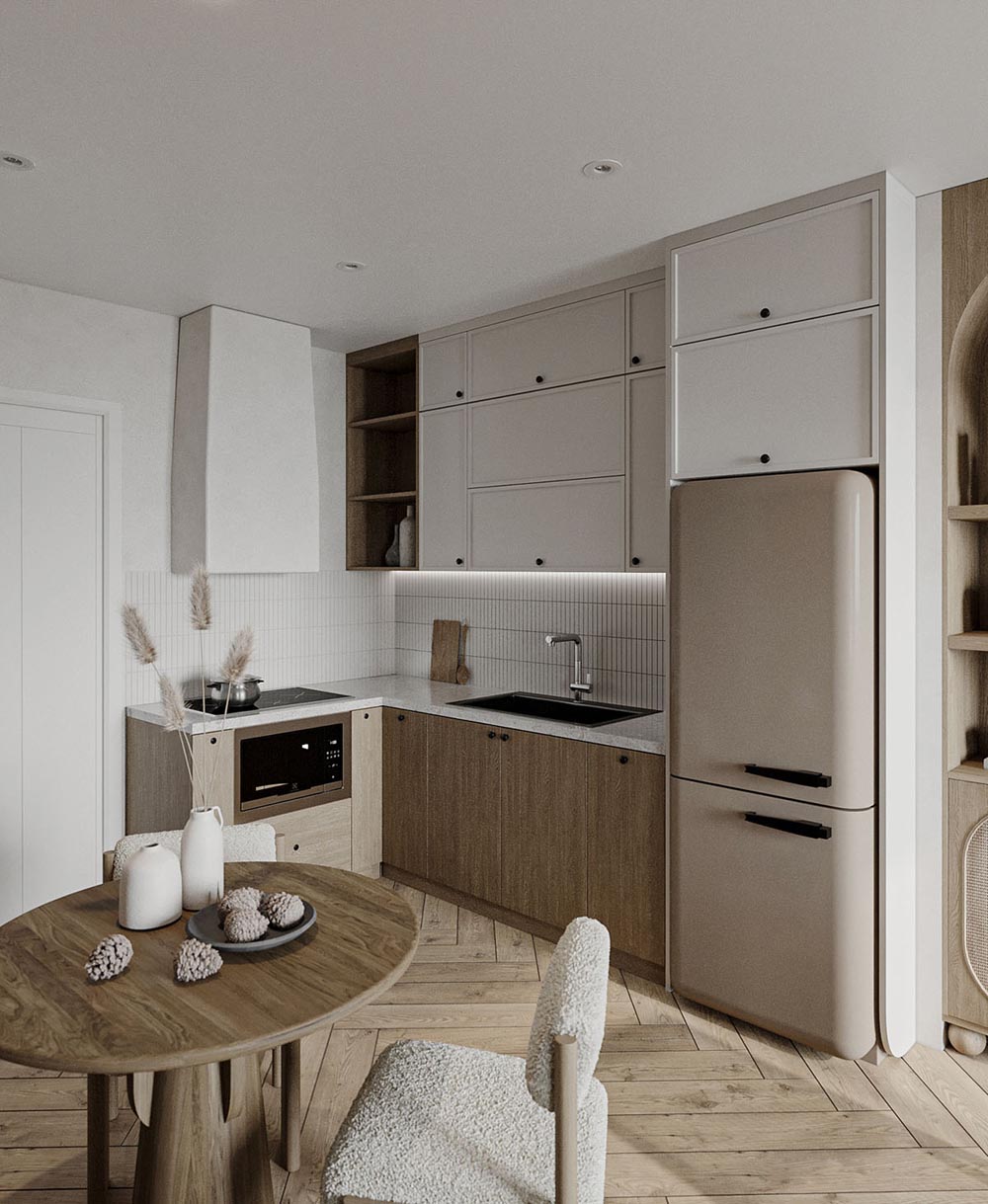 The bedroom that can be glimpsed through the arched window in the living room is a unique space with a built-in bed. The bespoke platform bed creates a split-level floor. Built-in wardrobes are combined with a modern desk design to create one stylish piece.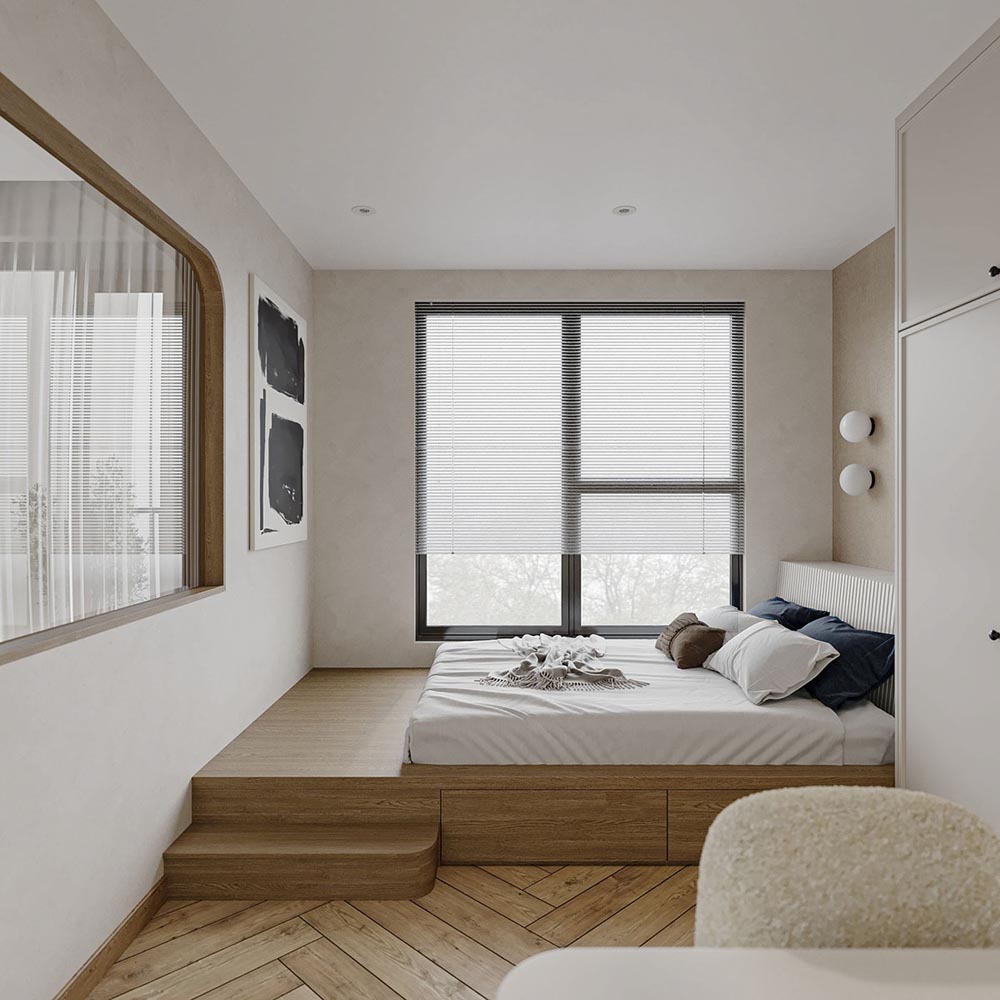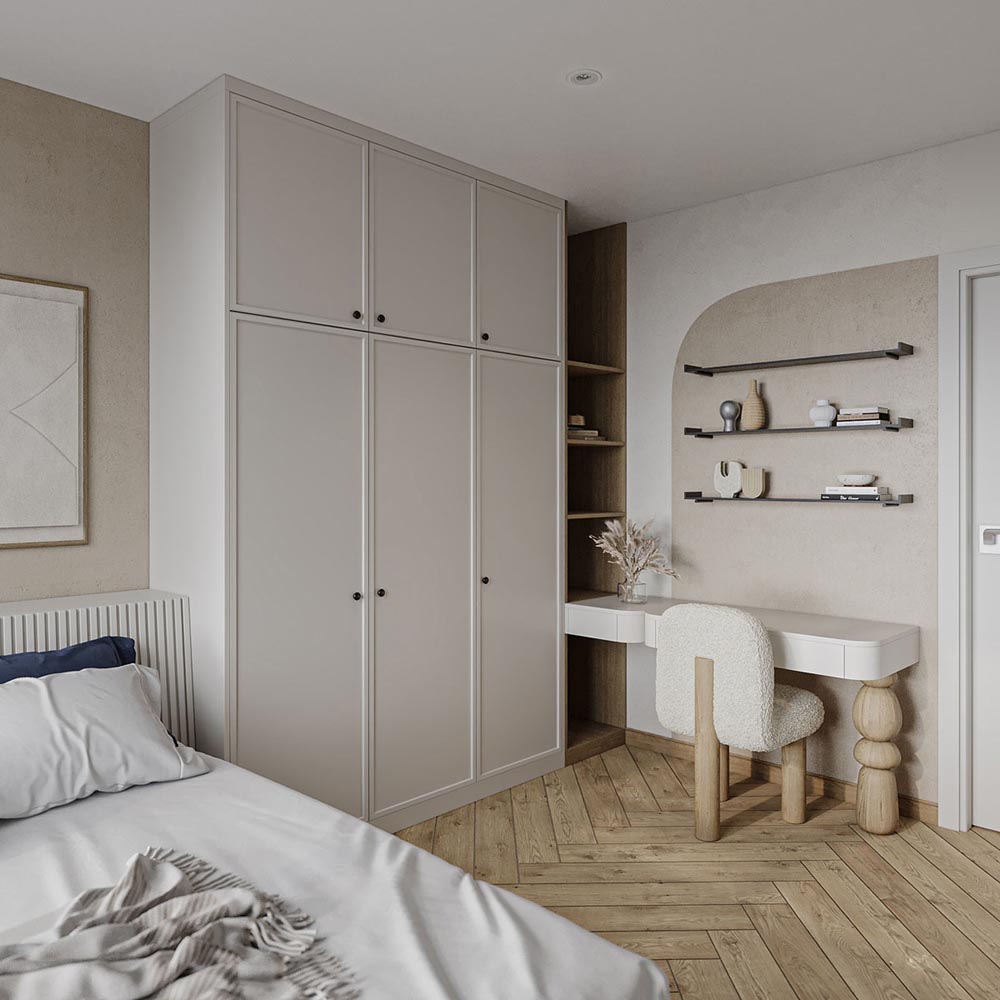 The master bedroom is a calming combination of beige stucco and natural wood. An archway leads to the dressing area and an ensuite bathroom. An arch-shaped stool is paired with a decorative wall mirror. A floating tv stand curves neatly into the wall. The ensuite bathroom is sealed behind a glass wall. A freeform bathroom mirror adds interest to the bathroom vanity area.