When it comes to designing and furnishing your bathroom, one of the most crucial elements to consider is the bathroom vanity. The vanity not only plays a functional role in your daily routine but also contributes significantly to the overall aesthetics of the space. With a plethora of options available in the market, choosing the perfect bathroom vanity can be a daunting task. In this comprehensive guide, we will walk you through the essential factors to consider and provide you with valuable insights to make an informed decision.
1. Single or Double Sink Vanity
One of the critical decisions you'll need to make is whether you want a single sink vanity or a double sink vanity. The choice often depends on your bathroom size, the number of users, and your preferences. If you have ample space and more than one person will be using the bathroom regularly, a 72 double sink vanity can be an excellent choice, offering convenience and functionality.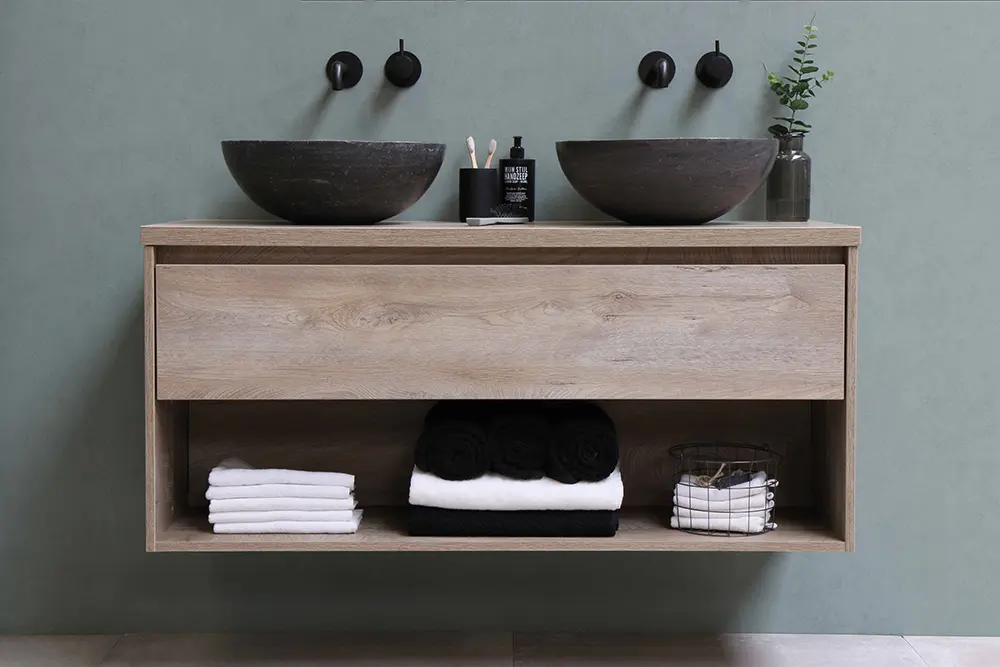 2. Determine Your Bathroom's Style
Before diving into the details of vanity options, it's essential to establish the style you want for your bathroom. Your vanity should seamlessly blend with the overall design theme. Here are some popular bathroom styles and the vanities that complement them:
Traditional Bathrooms
Opt for classic wood vanities with ornate details.
Consider antique finishes and decorative hardware.
Modern Bathrooms
Choose sleek and minimalistic vanities with clean lines.
Opt for materials like glass, metal, or high-gloss finishes.
Rustic Bathrooms
Select vanities made of reclaimed wood or distressed materials.
Embrace earthy colors and natural textures.
Transitional Bathrooms
Combine elements of both traditional and modern styles.
Choose versatile vanities with transitional design elements.
3. Measure Your Space
Once you have a style in mind, measure your bathroom space carefully. The size of your bathroom will dictate the size of the vanity you can install. Measure the width, height, and depth of the area where you plan to place the vanity. This step is crucial to ensure that your chosen vanity fits comfortably without overcrowding the space.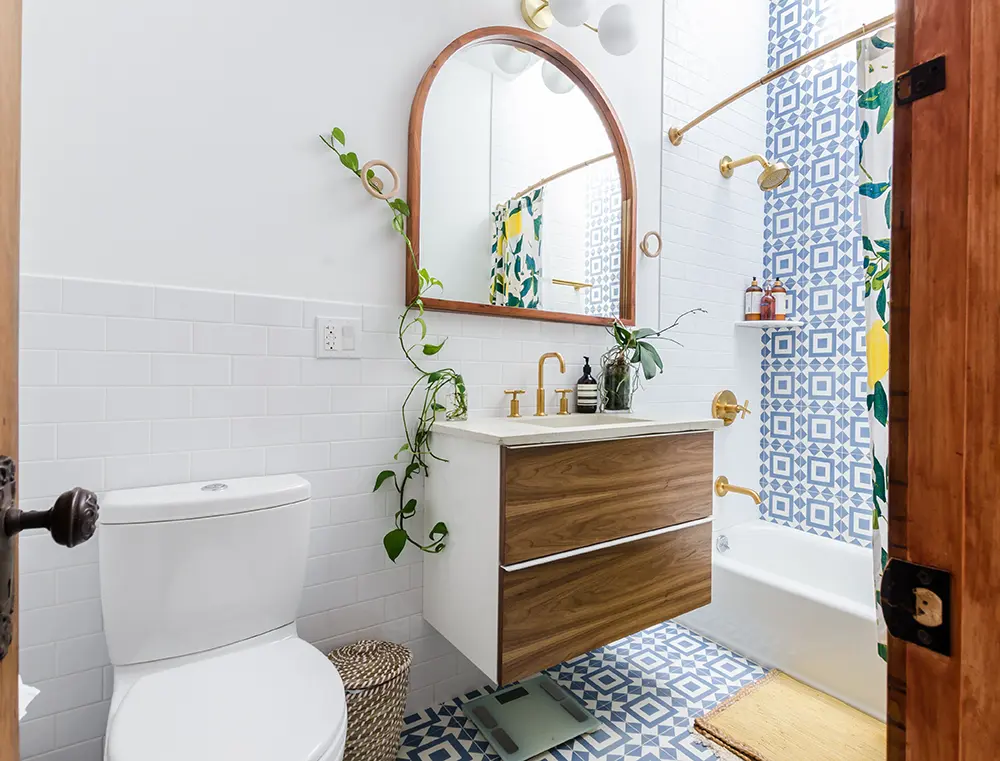 4. Vanity Material
The material of your vanity can significantly impact its durability and aesthetics. Common vanity materials include:
Wood: Traditional and timeless, wooden vanities add warmth to your bathroom. They are available in various wood types, such as oak, maple, and cherry.
MDF (Medium-Density Fiberboard): A budget-friendly option, MDF vanities are often coated with laminate or veneer to mimic the look of wood.
Glass: Glass vanities create a modern and sleek appearance. They are easy to clean but may be less forgiving to visible clutter.
Stone: Stone vanities, such as granite or marble, offer a luxurious and durable option. They can be a bit pricey but are highly resistant to wear and tear.
Metal: Metal vanities, typically made of stainless steel or brass, provide an industrial and contemporary look. They are durable and easy to maintain.
5. Vanity Top and Sink Options
The vanity top and sink are crucial components that should not be overlooked. Consider the following options:
Countertop Material: Granite, marble, quartz, and solid surface materials are popular choices for vanity tops. Choose a material that suits your style and maintenance preferences.
Sink Type: There are various sink types to choose from, including undermount, drop-in, vessel, and integrated sinks. Select one that complements your vanity and bathroom design.
6. Storage Needs
Evaluate your storage requirements. Do you need ample storage space for toiletries, towels, and cleaning supplies? Look for vanities with drawers, shelves, and cabinets that offer the storage capacity you need while keeping your bathroom organized.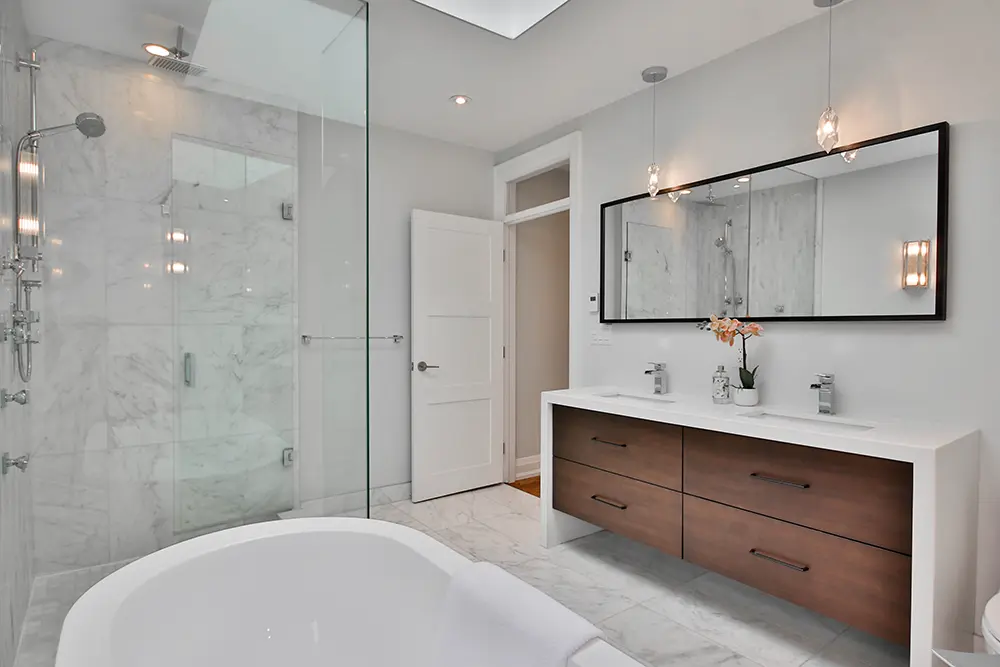 7. Faucet and Hardware
Pay attention to the faucet and hardware choices. These small details can have a big impact on the overall look of your vanity. Consider finishes like chrome, brushed nickel, or oil-rubbed bronze, and ensure they match the style of your vanity.
8. Budget Considerations
Set a budget for your bathroom vanity project and stick to it. Remember that quality is essential, but there are options available to suit various price ranges. Don't forget to account for installation costs when planning your budget.
9. Lighting and Mirror
To complete the look of your bathroom vanity, consider the lighting and mirror options. Proper lighting is essential for tasks like shaving or applying makeup. A well-placed mirror can also make the space appear larger and more inviting.
10. Maintenance and Cleaning
Before finalizing your choice, think about the maintenance and cleaning requirements of your selected vanity material and finish. Some materials may be more high-maintenance than others, so choose one that aligns with your lifestyle.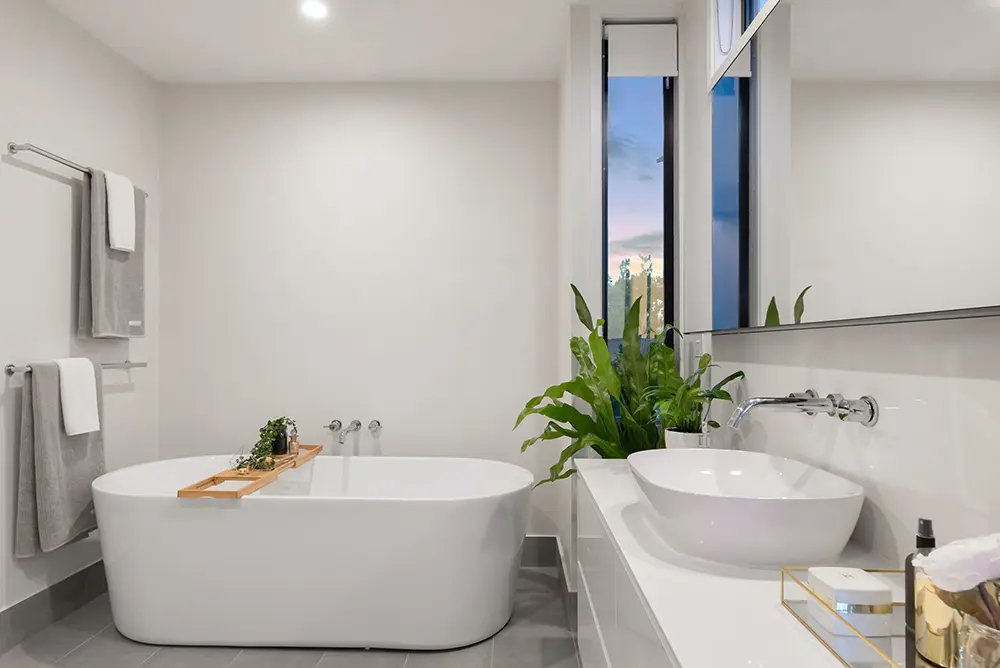 In conclusion, selecting the perfect bathroom vanity involves careful consideration of your style preferences, space constraints, and practical needs. By following this comprehensive guide, you'll be well-equipped to make an informed decision and create a bathroom that not only meets your functional requirements but also reflects your personal style. Whether you opt for a 72 double sink vanity or a single sink vanity, your choice should enhance the overall appeal and functionality of your bathroom space.