Choosing the right flooring design for your house is no easy task. There are different materials in the market and each of these materials can have a different design and style. So it is easy to get overwhelmed.
Nevertheless, flooring is essential to the overall design of your living space. Not only will your room be more aesthetically pleasing, but you will also awe your guests and friends when they come over. So, if you are not an expert in interior design, below are some of the best flooring designs you can use for your living space.
Wooden Panels
If you want a classic and original feel in your room, you can use wooden panels as your flooring design. Simple yet elegant, you can put this in your living room to give it a warm and natural vibe.
Intricate designs
Tiles can have different sizes and designs. Meaning you can let your imagination run wild with it to form an intricate and attractive design that is unique and different. For example, you can put a flower or sun design at the center of a room. But just ensure that whatever you are creating will complement the other decors in the room.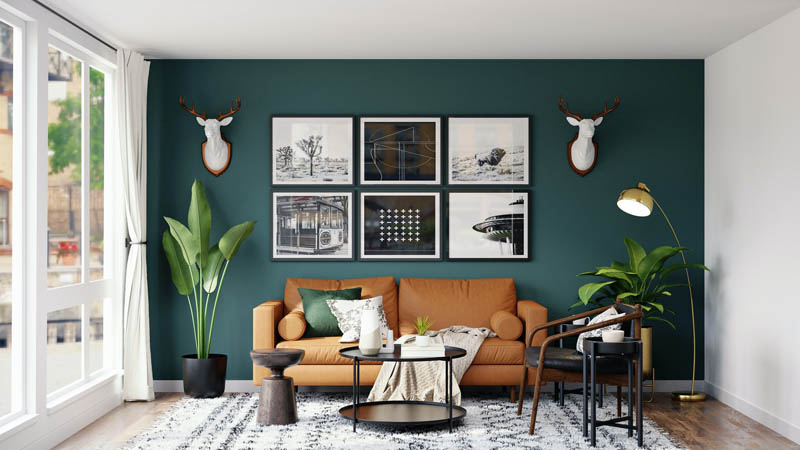 Tiles and Stones
The modern interior design incorporates nature in a room or space and, if you want your flooring to have this vibe too, your best bet is tiles and stones. You can put them in your bathroom, balcony, or porch.
Triangles
If you want to make your room look big, you can use wooden panels as your flooring and arrange them in them to look like triangles. You can use laminate or engineered wood if you lack the budget for hardwood.
Arranging wood panels in such a way gives it a 3D look, visually increasing room size.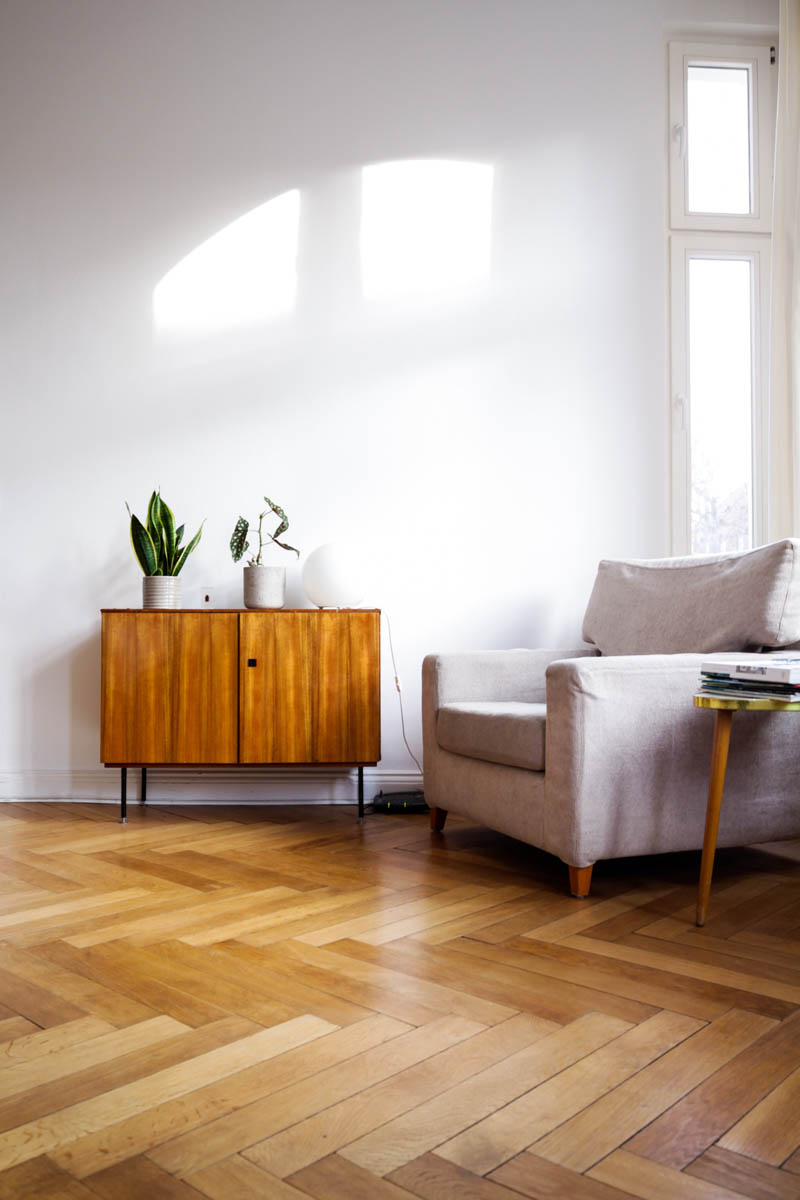 Wood Mix
This method uses the same principle of designing your floor with different tiles to create intricate patterns. That is because manufacturers can also use different types of wood for wood panels, meaning different colors and textures.
You can mix different wood panels to create unique designs on your floor to make a statement to your guests and friends.
Matching Laminate
If you don't want most in a room to be out of place, you can match your wooden furniture and doors to the design of your laminate floor. This way, everything in your room will give an aesthetically pleasing vibe to anyone who enters it.
Kaleidoscope
A design that still has not faded into obscurity is the kaleidoscope. You can typically find this design in bathrooms because of its eye-catching patterns.
Hexagonal Tile
If you don't like square tiles, you can opt for hexagonal ones instead. They go well with laminate panels and are best suited for your living room or kitchen.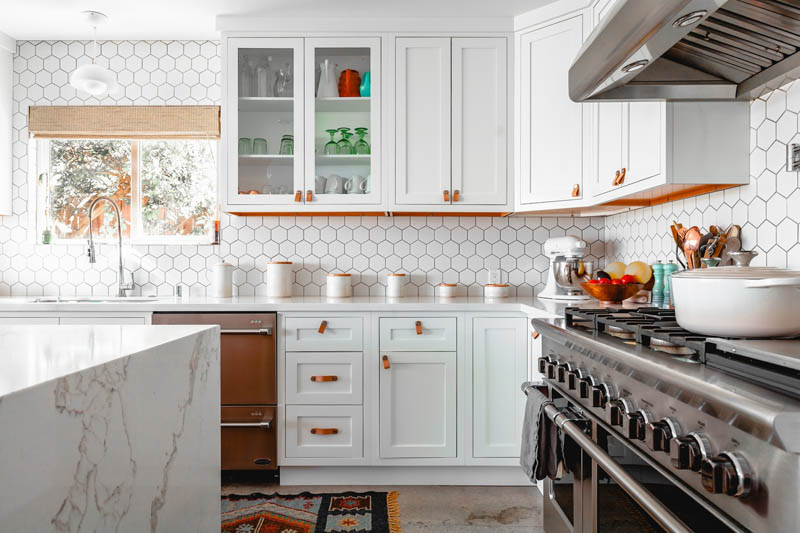 Black and White
Another good option for bathroom flooring is black and white tiles. Just like a kaleidoscope, they can have eye-catching patterns, too, making your bathroom more aesthetically pleasing.
Woodgrain Laminate
If you want to use hardwood as flooring but do not have the budget, you can use woodgrain laminate instead. This flooring uses different types of wood materials layered or laminated together which, are then imprinted with photographic wood grain.
You can use woodgrain laminates in different types of rooms. That is why it remains a favorite for most homeowners.
Rough Tiles
Rough tiles are perfect for porches and balconies. But you can also use them in bathrooms to give that rustic look. They are also good at preventing accidents since they have more friction.
Floor Wall Combination
If you want a more unique room, you can opt to design your floor with the same look as your walls. This gives the illusion of floors extending to your walls.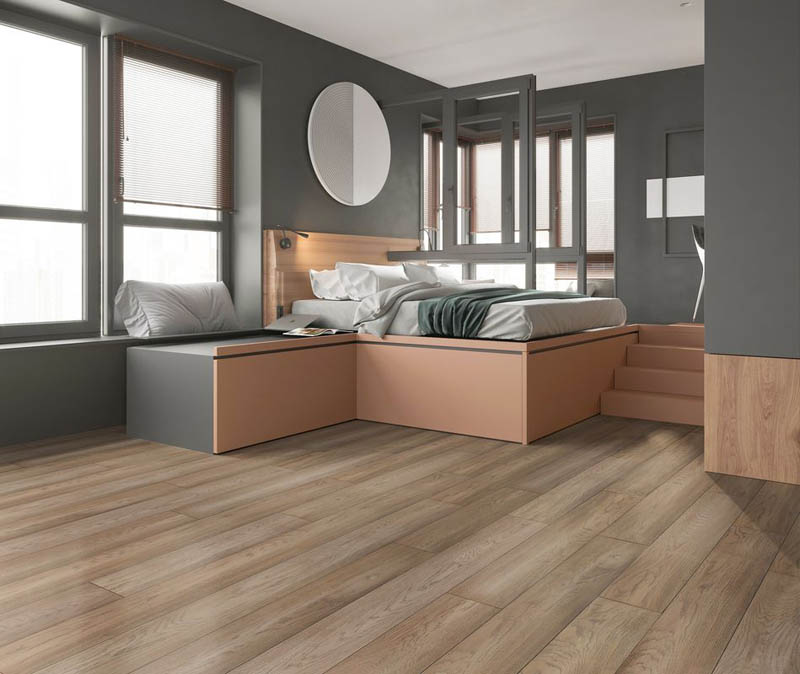 Carpet design
Some tiles have carpet designs as patterns and are great for diversifying your room décor.
Conclusion
Choosing the type of flooring for your living space is not easy. There are different types of materials in the market with varying designs that can be confusing. So, if you know someone who's having a hard time choosing what flooring design to use, share this article with them. You can find more flooring designs in Zelta Floor & Design. Visit their website to learn more.