Inspired by famous painters like Vincent van Gogh and Claude Monet, Sweden-based artist Alisa Lariushkina masterfully transforms colorful Japanese air-dry clay into high-relief depictions of lush landscapes. When I first saw this type of clay paint, I actually thought that was made by quilled paper. But it turned out to be polymer clay. What an interesting material for a painting!
To "paint" such artwork, Lariushkina uses her sculpting tools, instead of painterly strokes, to mold pieces of colorful polymer clay into curved, wavy, and swirling lines. By packing these refined pieces together, she creates a dense environment that is full of depth and texture.
Some of Lariushkina's works are recreation of well-known paintings, others are original designs inspired by her natural surroundings and photography. Besides landscape, Lariushkina also create clay to create small animals or flowers. We have handpicked serval our favorite clay landscapes from Lariushkina. There are also one demo video in the end. If you want to see how Lariushkina created these beautiful clay landscape, don't forget to scroll to bottom.
Lastly, you can purchase original art and prints on Lariushkina's Etsy shop. Or, keep up to date with her latest projects by following the artist on Instagram.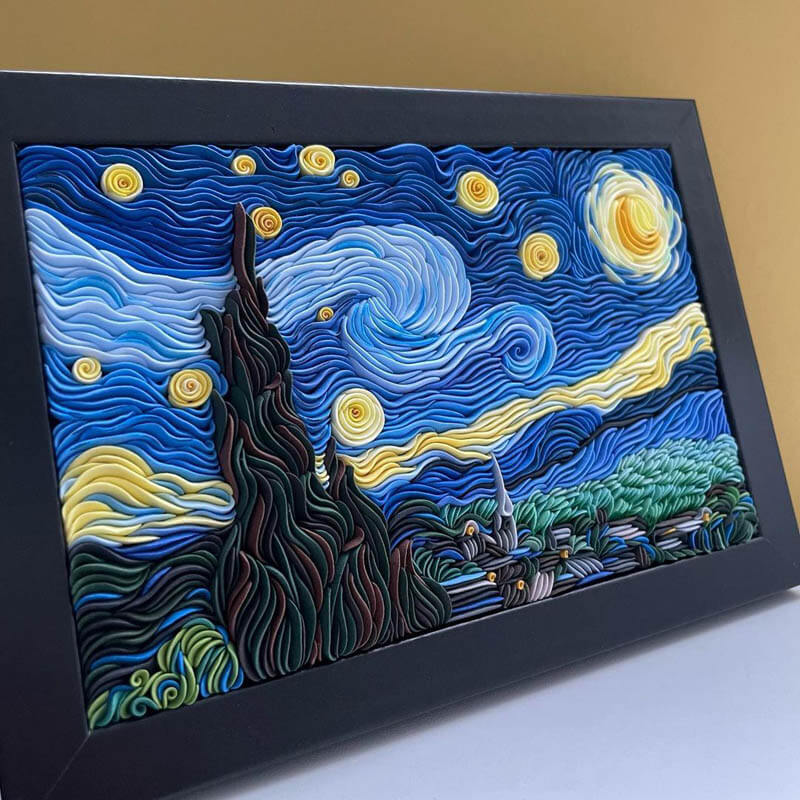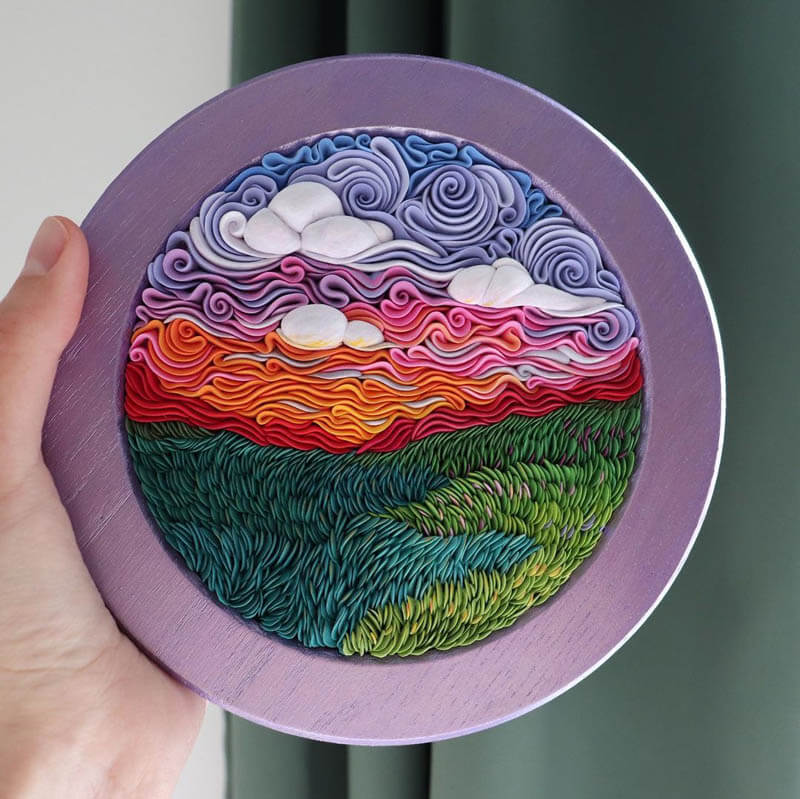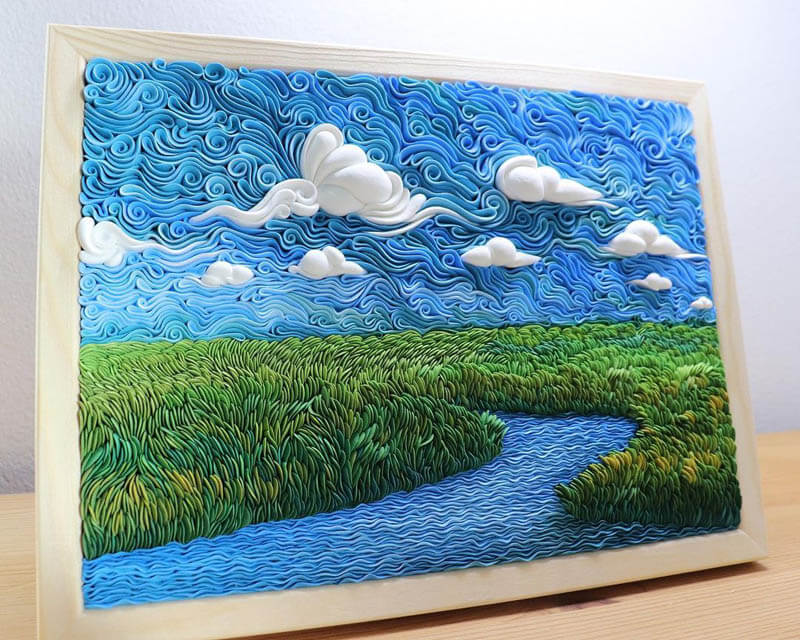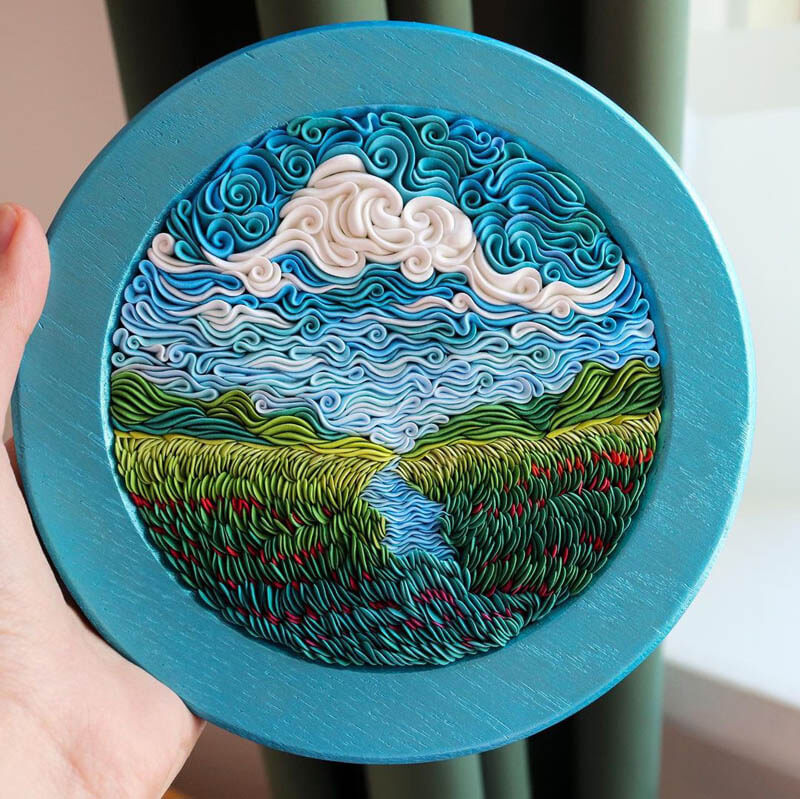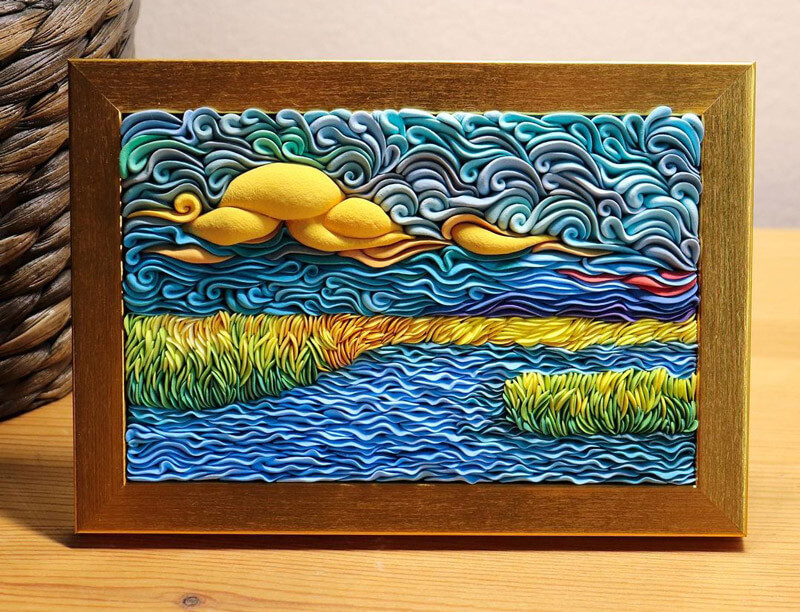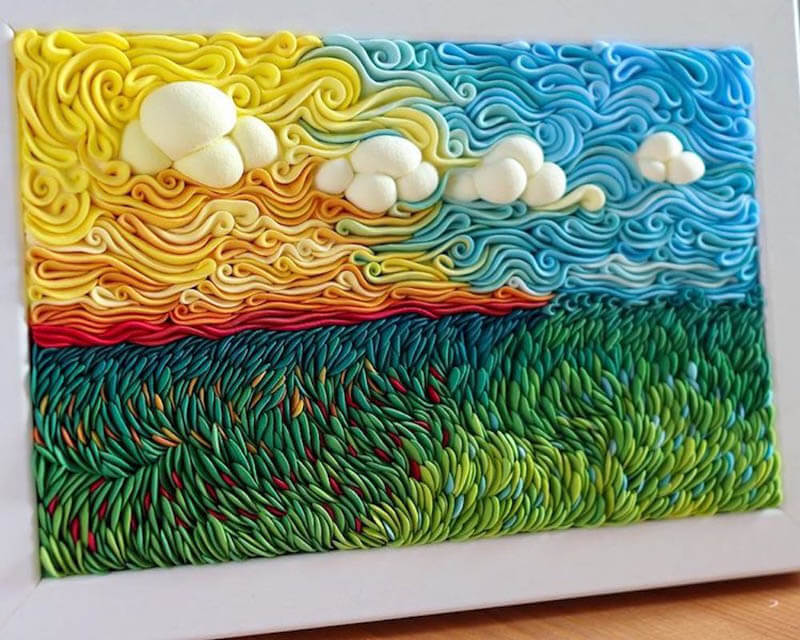 This post may contain affiliate links. If you make a purchase, Design Swan may earn an affiliate commission. Please read our disclosure for more info.