In this blog, I will present you with some innovative cooler designs collected from world. Hope it can help you find some coolness in this crazy summer. (Honestly, I am burning now… I want the "USB-powered butt cooler").
BoomCooler [link]
The BoomCooleris the cooler and portable music player with strong speakers. It features included a Sony Xplod CDX-GT320 AM/FM radio and CD Player. And the speaks, It included a Sony 1100 Watt Max 10″ Subwoofer, Sony 4-Channel 600-Watt Xplod Amplifier and two Sony 240 Watt Max 4-Way Speakers. But this cooler, only dry cooling is recommended, sadly.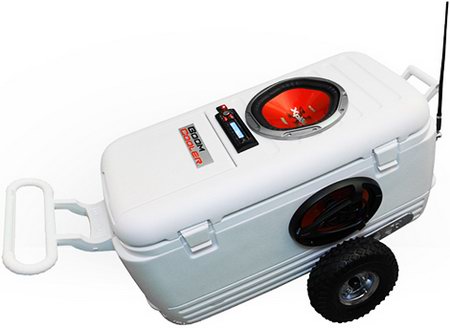 Elliptical and romantic champagne cooler [link]
Here's a product that's a perfect fit for the lovebirds- the Globalight. The egg-shaped design attraction is actually a multi-function device. A champagne cooler in function, the Globalight is a romantic light-emitter as well. The Globalight is a portable cooler that keeps champagne nestled at ideal temperature for 2 hours. Simultaneously, it exudes a soft and radiating halo of pinkish light. And to top it off, it can also be used purely as a decorative piece.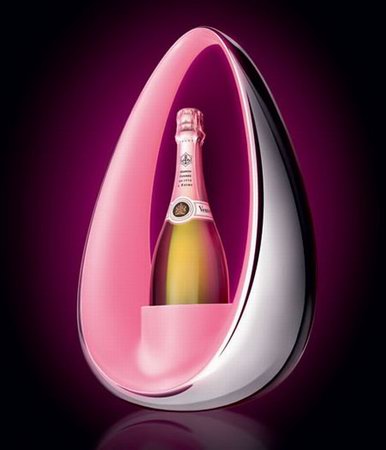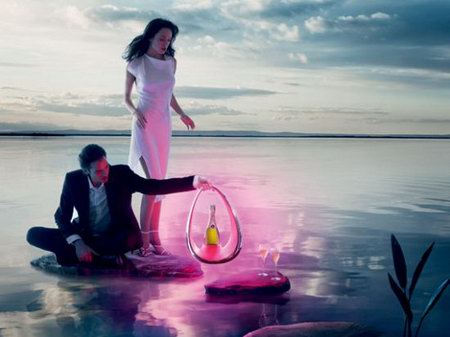 USB-powered butt cooler [link]
This device also doubles as a seat cushion and works by blowing "cool air onto your butt via the on board fan."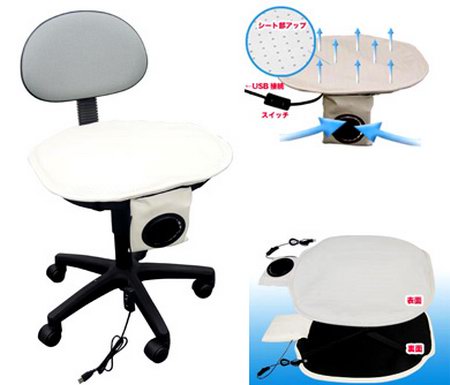 USB Air Conditioned Shirt [link]
Will you sport a fan in your shirt in the summer, a weird idea? The USB Air Conditioned Shirt from Japan which included a USB- fans blow fresh air into the shirt, powered solely by your powered USB drive. You can wear this shirt and plug this shirt to the USB port on your computer or laptop or other devices, let you stay cool all summer.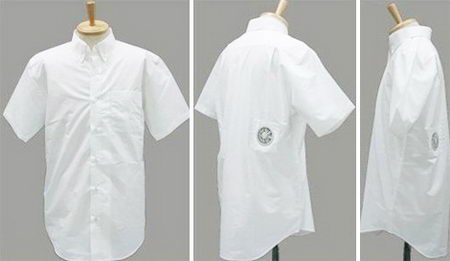 Usb Beverage Chiller [link]
You have heard of USB drink warmers, This one is designed keep your drink cold via the USB computer. The Usb Beverage Chiller is a cool kit features space-efficient beverage chiller keeps their drink at a cool 45 degrees and it can be fit a can, bottle or glass.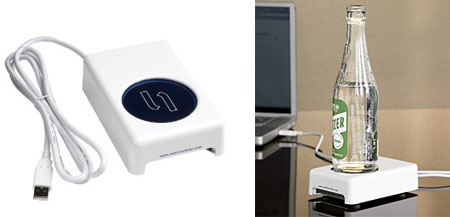 Drink Light Bottle Cooler: Ignite with a touch of light [link]
Making an impression on your guests at a weekend get-together at your place isn't all about spending a lot of money on food, liquor and decoration, rather you may do it with a bit of smart shopping and decorative arrangements. Have a look at the 'Drink Light Bottle Cooler' by Jorge Nàjera that not just gives a tender setting by illuminating your place but also works as a bottle container to chill your bottles of champagne and other beverages. Finished with solid polyethylene, the illuminating champagne bucket comes with an energy saving bulb and sits like a giant wine glass on a side or center table.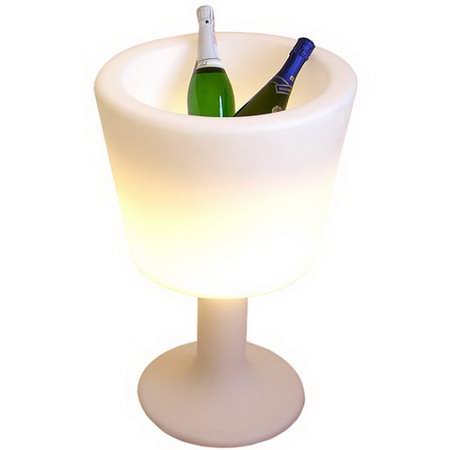 Cruzin Cooler [link]
This cooler has a gas or electric motor and has a top speed of about 15mph. It can hold 24 12oz cans and comes with a 33cc 2-cycle motor or 39cc 4-stroke motor as well 300 and 500 Watt electric motor versions. They range from $349 to $499 and there's even a trailer for extra beer or your dog.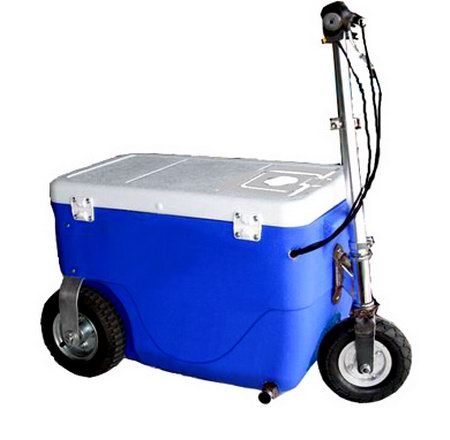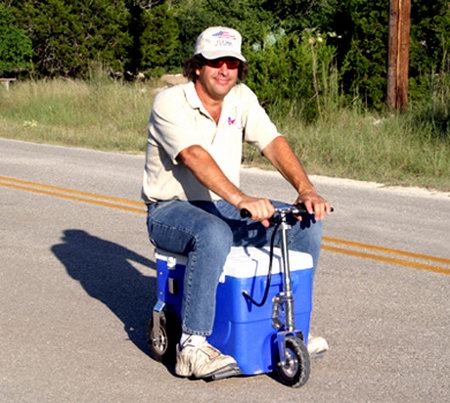 Soccer Ball-Shaped Beer Cooler [link]
Can't get enough of the beer dispensing PC? Then check out this soccer ball-shaped beer cooler, which has enough room inside for a 6-pack. It's AC-powered but also comes bundled with a cigar lighter adapter for easy cooling on the go.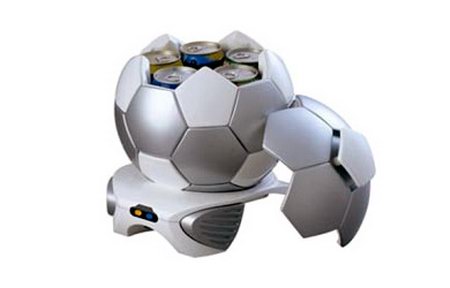 USB Fan Tie [link]
Creative necktie from Thanko with USB-powered fan in the knot. Seems you can cool down as well as you have your computer at side.