The spread of the coronavirus has prompted political leaders in different parts of the world to require their citizens to stay at home. Unless you're working in the healthcare industry or essential establishments, such as groceries and banks, you're not allowed to go out of your home. Being quarantined at home can ensure your safety, but, over time, this can also get boring.
If you see yourself having the same routine every day while on quarantine, spend some time to try out cool summer crafts. Aside from increasing your productivity while on quarantine, these summer crafts can help you discover a new passion, bond with your family, as well as earn money.
To help you get started, listed below are some cool crafts you can do at home while on quarantine: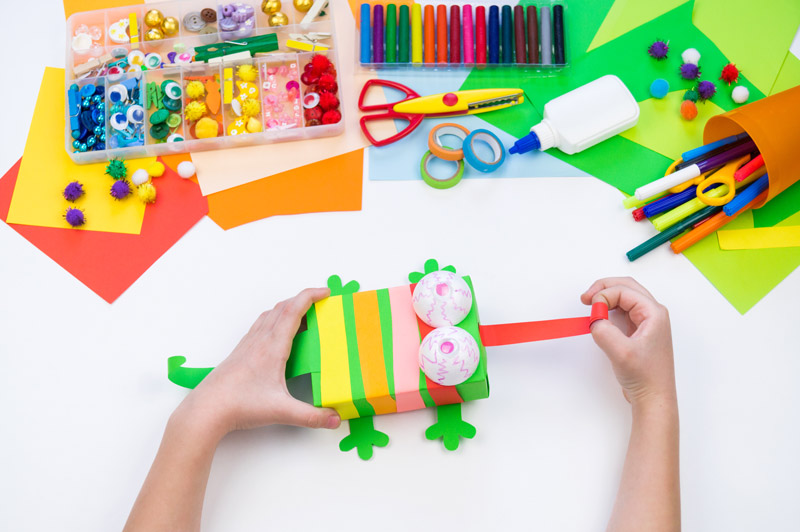 1. Woven Popsicle Stick Baskets
When you check online platforms, such as Love for Handmade, you will know that most summer crafts can be done using materials lying around in your home. In fact, you can turn several scrap items at home into useful and colorful craft projects.
If you have been keeping several pieces of Popsicle sticks and yarns in your home, don't throw them away; instead, use them to make woven Popsicle stick baskets. All you have to do is stick some Popsicle sticks in old cans and cover some parts with yarn. Depending on your preferences, you can use Popsicle sticks and yarns in the same color, or you can mix and match different shades.
You can use these containers as pots for your small plants or storage for your pens and other school or office supplies.
2. Scented Rainbow Bubbles
Bubbles are very easy to make. You just need to dilute dish soap into the water, dip your hand into the mixture, and, then, blow bubbles from your hand. Although simple, bubbles can make any occasion more interesting and keep children busy.
You may take your bubble blowing experience up a notch by making scented rainbow bubbles. After adding dish soap to water, add a few drops of food dye and your favorite essential oil. This summer craft will surely make your home more colorful and aromatic!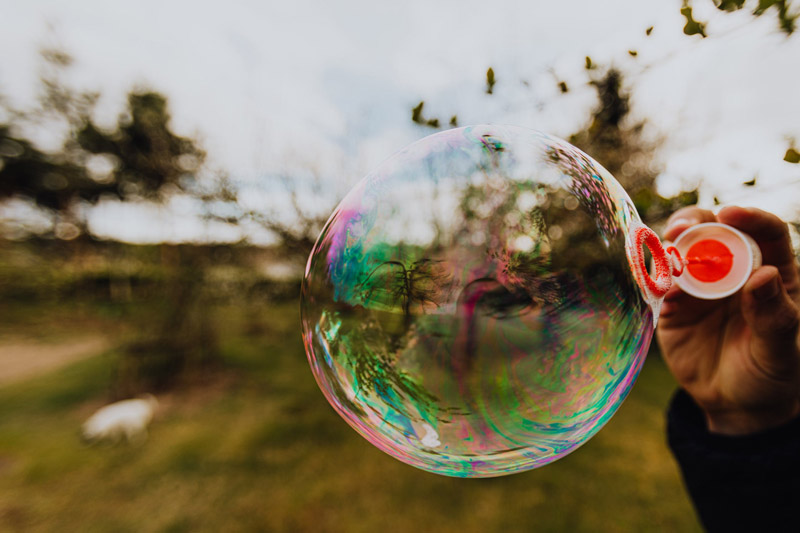 3. Mod Podge Water Bottles
Since summer is usually humid, expect that you will have to drink more water during this time of the year. This is especially true if you're fond of exercising or playing sports during this particular season.
You can stay healthy and trendy at the same time by making Mod Podge water bottles. With this summer craft, you will only need glass water bottles, cut-out stickers, and a bottle of Mod Podge. This can be a great project for your kids as they will be proud to show off their creations when they hang out with their friends or resume attending school.
4. Glitter Seashell Frame
The summer is the perfect time of the year to visit the beach, but because of the quarantine imposed in different countries, it might be hard for you to frolic in the sand. This is especially true if the nearest beach from your home will require you to commute.
Fortunately, all is not lost because there are many summer crafts that can help you reminisce about the beach. If you have been collecting seashells from your previous beach trips, turn them into a glitter seashell frame. For this project, you just need to cover your seashells in glitter and hot glue them on any frame.
Aside from making your pictures more unique, a glitter seashell frame will also remind you of your experiences on the beach all year long!
5. Printed Seashell Pillows
If you still have more seashells left after making your glittered frame, use some to create printed seashell pillows. This is a very simple summer craft that will only require a few larger pieces of seashells, some colorful paints, and cushions.
Apply a thin layer of paint to your seashells and, then, stamp it onto your cushions. The image of imprinted seashells will surely stand out, especially if you use plain-colored cushions.
6. Paper Straw Garland
Straws are made for drinking, but this is not the only purpose of these items. As long as you're creative and resourceful, you can actually use paper straws to decorate your home and make the space feel like summer.
Another summer project you can try out at home while in quarantine is to make paper straw garlands. To do this, simply cut paper straws in different lengths and hang them using a clear fishing line. You can use paper straws in the same color or design or mix and match using different patterns.
Stay Focused
The number of summer crafts you can do at home can be very overwhelming. However, if you want to easily accomplish these projects, focus on one at a time. This technique will make it easy for you to focus while warding off stress during the process.