Cutest Hanger – Magic Bean
This has to be the cutest hanger ever! Designer Massimo Battaglia has created this little army of ambiguous acrobats to service all your hanging needs.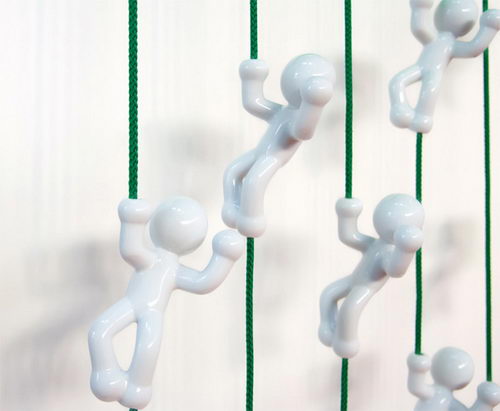 Calling his design "MagicBeans", it's a project that's the homage to the Jack and the Beanstalk story. The white puppets are Jack and the green rope is the bean plant.